Horror is one of the most universally accessible, engrossing and iconic genres of film that consistently provides quality content for the masses year after year, and 2022 was no different. Horror movies serve as a communal experience for audiences to gather, willingly subject themselves to bone-chilling imagery and scenarios, and at times, ponder the deeper meaning of life. No matter the stakes or subject matter, if a film promises jump scares and bloody fanfare, audiences are all in. 
So, as the year quickly draws to a close, it's time to look back on all of the horror movie offerings that were presented to audiences in 2022. From new editions in the rapidly growing highbrow horror genre such as Luca Guadanigno's "Bones and All," to the iconic return of slasher films seen in Ti West's "X" franchise, the year was filled to the brim with unique and terrifying stories that sent shivers down our spine.
Without further ado, here are 12 of the best horror movies released in 2022.
X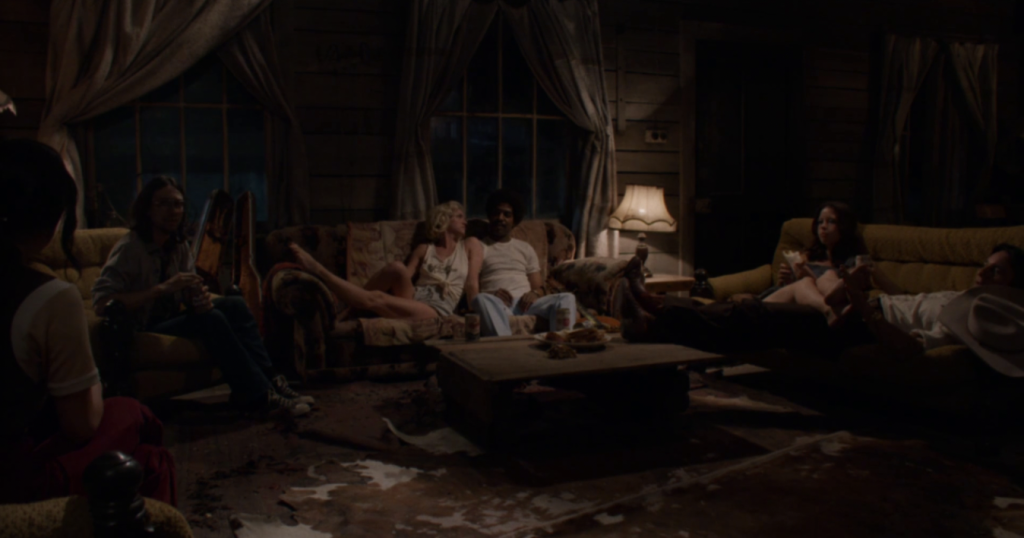 Ti West's summer thriller, and the first edition in his surprise "X" trilogy stars indie darling Mia Goth and centers on a group young creatives who set out to make an adult film in mid-70's rural Texas. Once the reclusive elderly couple that the cast and crew are staying with catches on to the "adulterous" antics occurring right under their noses, the cast find themselves in a desperate and bloody battle for their life. "X" is available to stream on Showtime, Paramount Plus, Prime Video and the Roku Channel and you can watch the trailer here.
Pearl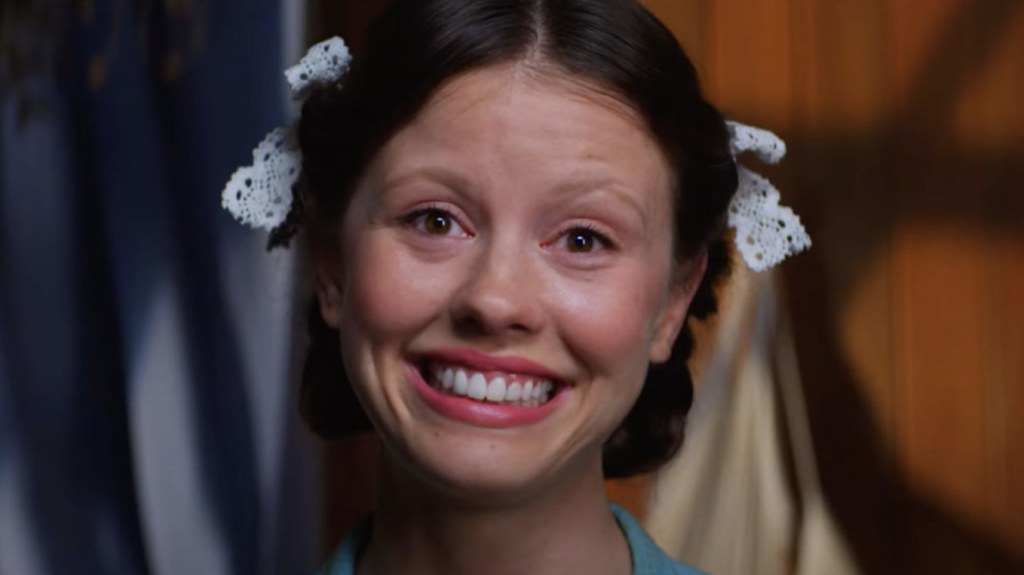 The second installment in Ti West's "X" franchise was also released this year. "Pearl" is the origin story of one of the reclusive owners of the home featured in "X" and chronicles the life and times of Pearl, played by Mia Goth, as she must tend to her ailing father under the watch of her stern mother. Dreaming of the dazzling life she's seen in the movies, Pearl's temptations and deadly repressions collide in this campy and aesthetic slasher. You can currently rent "Pearl" through all VOD streaming services and catch the trailer here.
Smile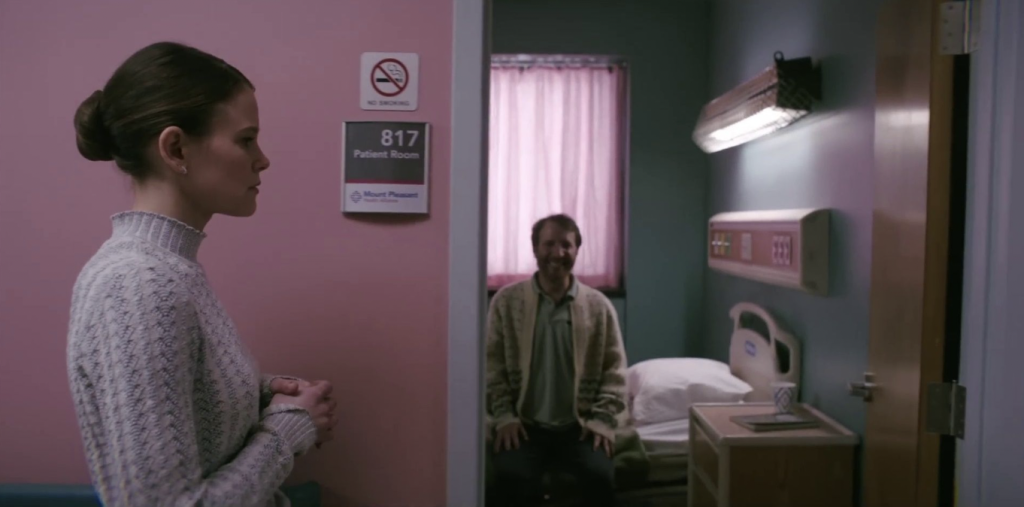 Directed by Parker Finn, "Smile" focuses on Dr. Rose Carter, played by Sosie Bacon, after she witnesses an odd and traumatic incident involving one of her patients. Dr. Cotter begins to experience inexplicable happenings as an all-consuming terror begins to take over her life. In order to survive this paralyzing new threat, Dr. Cotter must confront her troubling past in order to survive and escape her horrifying new reality. You can watch "Smile" on Paramount Plus and view the trailer here.
Bodies Bodies Bodies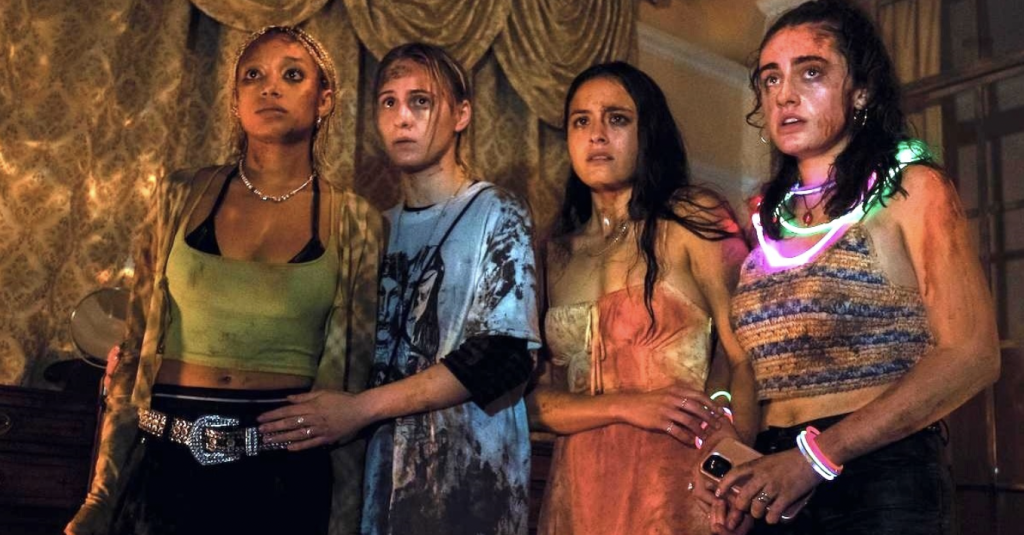 From renowned director, Halina Reijn, "Bodies Bodies Bodies" is about a group of 20-something-year-old Gen Zs who are stranded in a remote mansion in the midst of a nasty hurricane. When a party game goes wrong and ends with a dead body on the ground and fake friends around every corner, the group struggles to determine the killer among them. With a star-studded cast featuring the likes of Amandla Stenberg, Rachel Sennott, Pete Davidson and breakout actress Maria Bakalova, "Bodies Bodies Bodies" is sure to keep you on your toes as you watch this group of rich kids duke it out in a battle royale of their own making. You can rent "Bodies Bodies Bodies" through all VOD streaming providers and watch the trailer here.
Fresh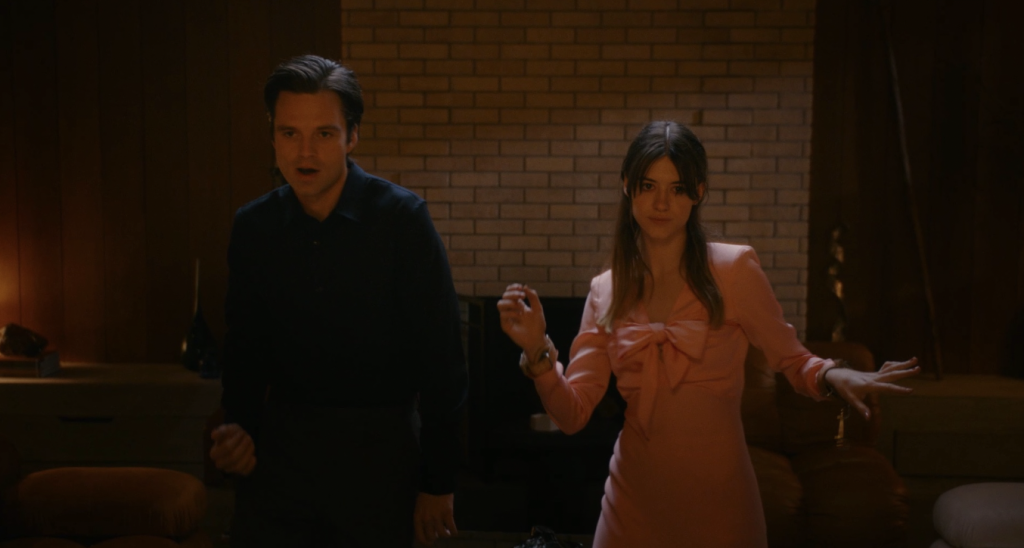 Cannibalism was a trendy concept for horror this year and "Fresh" kicked off one of the year's most talked about thematic devices. Directed by Mimi Cave and starring Daisy Edgar-Jones and Sebastian Stan as opposing leads, "Fresh" details the horrors of modern dating through the eyes of a young woman who is battling to survive her new boyfriend's unusual appetites. "Fresh" is a Hulu exclusive and you can catch the trailer here.
Umma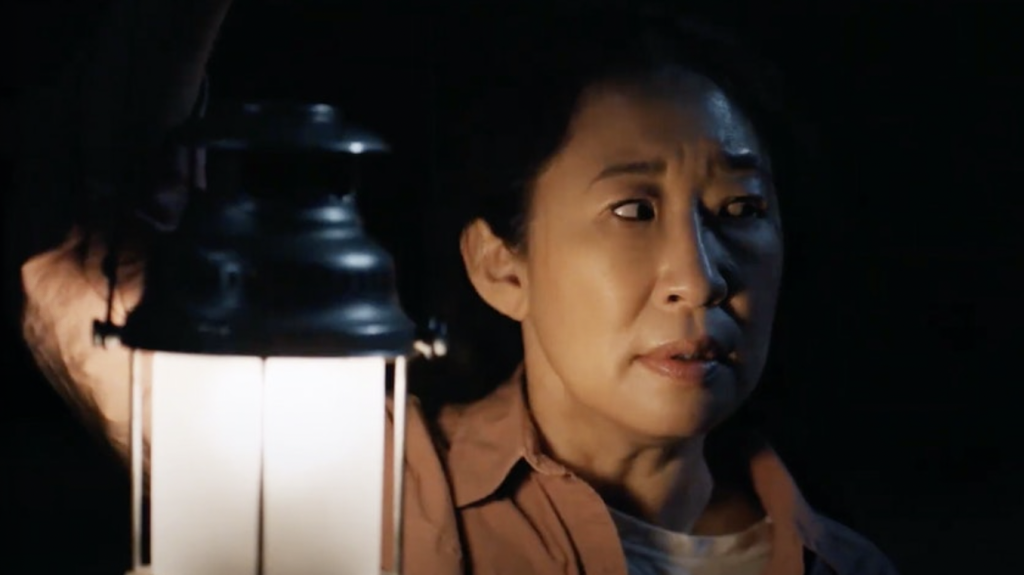 From the visionary director Iris Shim and starring the iconic Sandra Oh herself, "Umma" tells the bone-chilling tale of a woman's serene and quiet life on a modest American farm as it takes a horrifying turn when the remains of her estranged mother arrive from Korea. With twists, turns and a plethora of folkloric creatures, "Umma" is sure to leave you with an eerie feeling. You can stream "Umma" on Netflix US and watch the trailer here.
Barbarian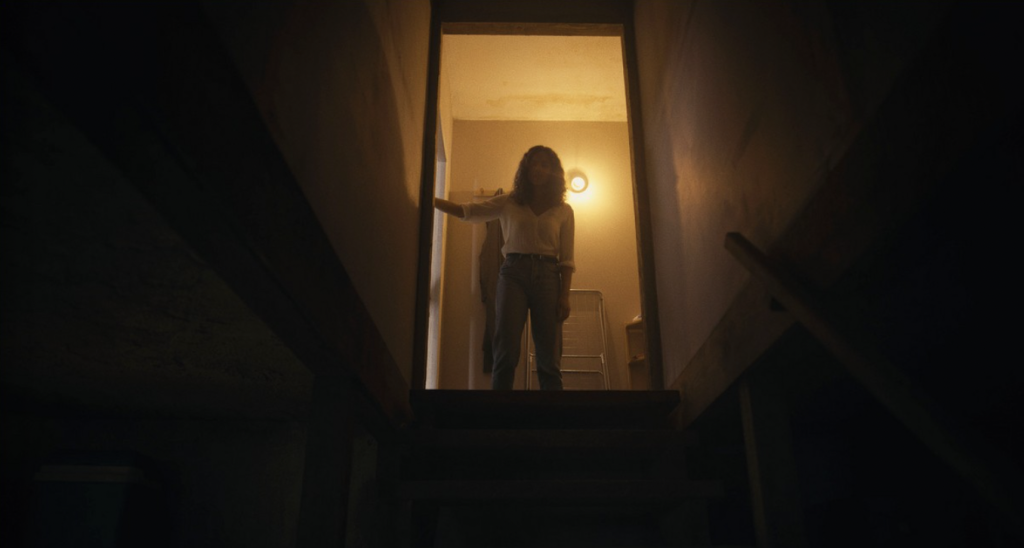 Directed by Zach Cregger, "Barbarian" has an all-star cast featuring Gorgina Campbell, Bill Skarsgård and Justin Long in the lead roles. The film focuses on a young woman as she makes the shocking revelation that the rental home she booked is already being occupied by a stranger. Against her better judgment, she decides to spend the night and soon realizes that there's much more to fear than her unexpected houseguest. "Barbarian" is one of the year's breakout films for the horror genre and has quickly gained cult horror film status. You can stream "Barbarian" on HBO Max and catch the trailer here.
Scream (2022)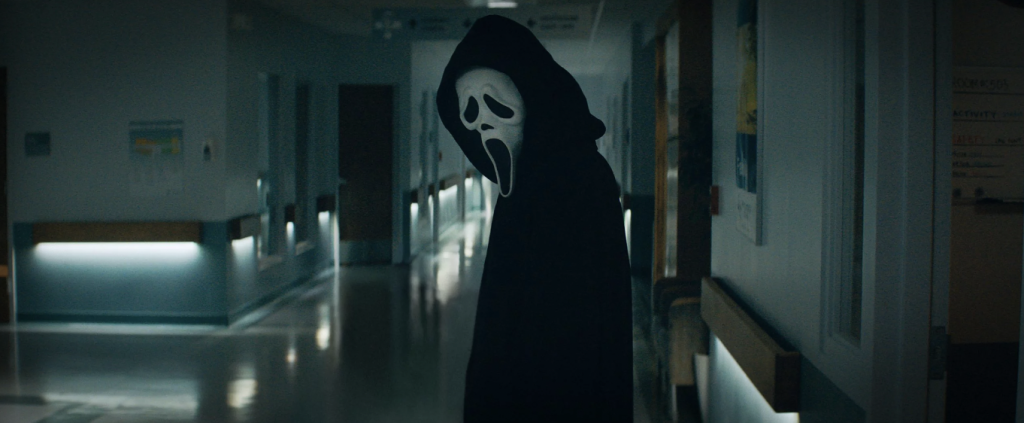 Led by "Wednesday" star Jenna Ortega and under the directorial vision of Matt Bettinelli-Olpin and Tyler Gillett, "Scream" takes place twenty-five years after the streak of brutal slayings that rocked the quiet town of Woodsboro, California. A new killer dons the infamous Ghostface mask and begins targeting a group of teenagers to resurrect secrets from the town's deadly past. You can watch "Scream" 2022 on Showtime and Paramount Plus and view the trailer here.
Halloween Ends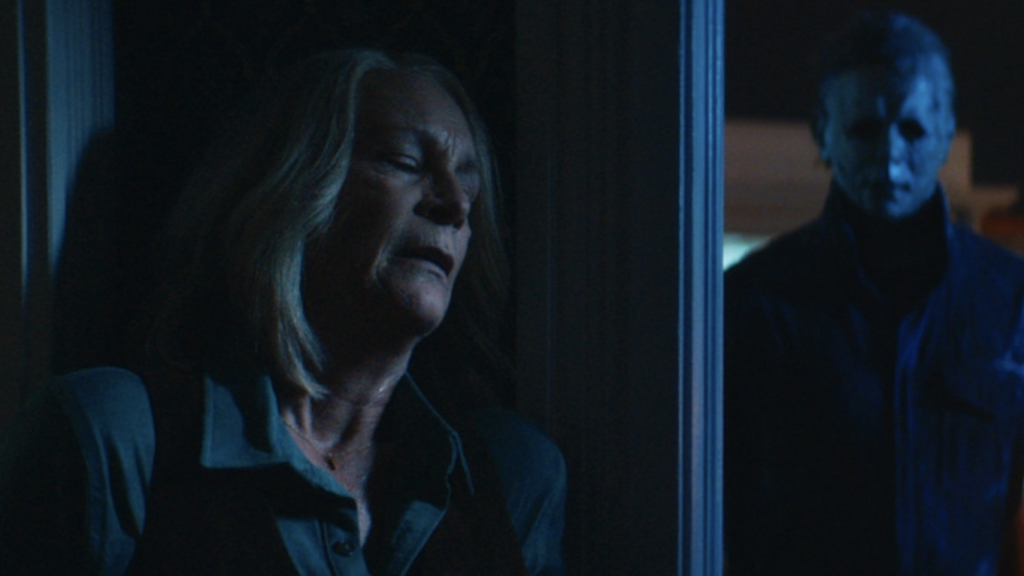 Jamie Lee Curtis returns as Laurie Strode for the last time (?) as she once again faces off against infamous serial killer, Michael Myers. Taking place four years after her last deadly encounter with the masked killer Michael Meyers, Laurie Strode is living with her granddaughter and diligently working on her memoir. Meyers hasn't been seen since the events of the previous film and Laurie has taken it upon herself to release all of the negativity she has been carrying and live her life to the fullest. However, serenity soon turns deadly when a young man is accused of murdering a boy that he was babysitting and it opens the floodgates for violence and terror that forces Laurie to face an evil that she can't control. You can stream "Halloween Ends" on Peacock Premium and check out the trailer here.
The Invitation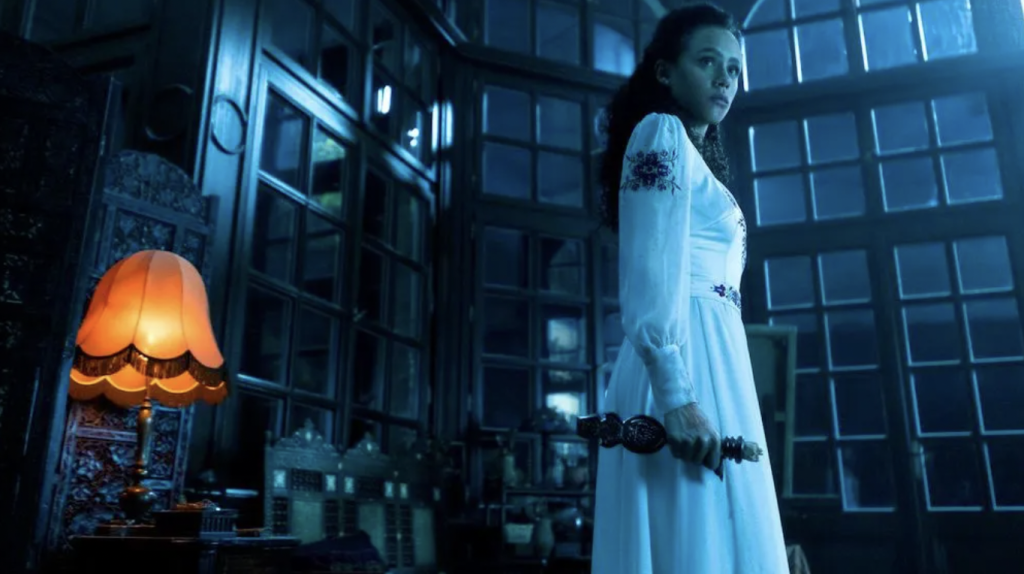 Directed by Jessica M. Thompson and featuring iconic performances from Thomas Doherty and Nathalie Emmanuel, "The Invitation" chronicles the story of Evie (Nathalie Emmanuel) who, in the wake of her mother's death, takes a DNA test and tracks down a long-lost cousin she never knew she had. Welcomed with open arms by a newfound "family," Evie is invited to a lavish wedding in the English countryside. After being seduced by the enticing aristocratic host, Conde Drácula (Thomas Doherty), Evie is thrown into a nightmare of survival as she uncovers secrets about her family history and the unsettling intentions behind the calculated generosity of her hosts. You can currently watch "The Invitation" on all VOD streaming services and catch the trailer here.
Crimes of the Future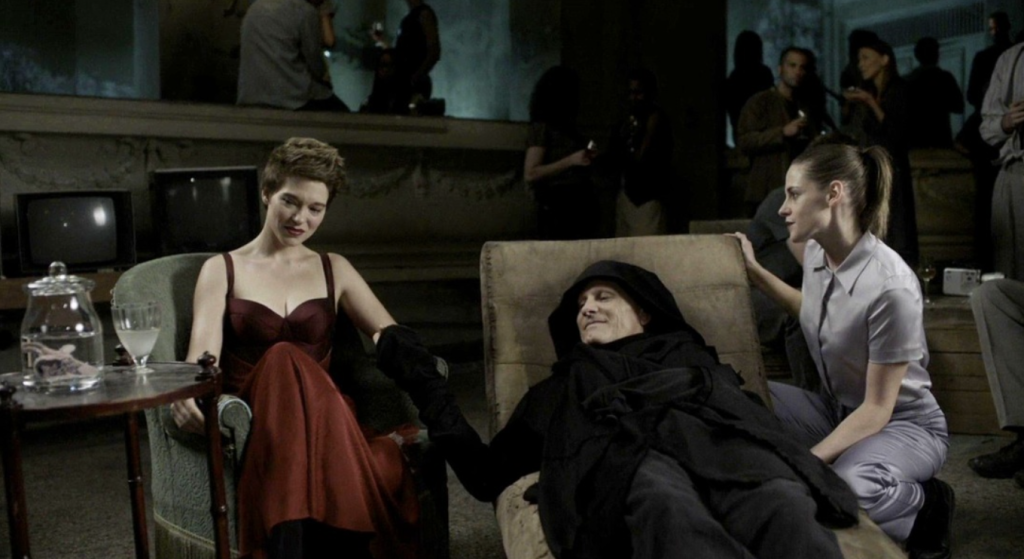 Directed by the legend himself, David Cronenberg, "Crimes of the Future" centers on the evolution of the human race as they adapt to a completely synthetic environment, and the body undergoes new transformations and mutations. Accompanied by his partner Caprice, (Léa Seydoux) a celebrity "performance" artist Saul Tenser (Viggo Mortensen) showcases the metamorphosis of his organs. As the story progresses it is revealed that a mysterious group is trying to use Saul's notoriety to shed light on the coming phase of human evolution. You can watch "Crimes of the Future" on Hulu and watch the trailer here.
Bones and All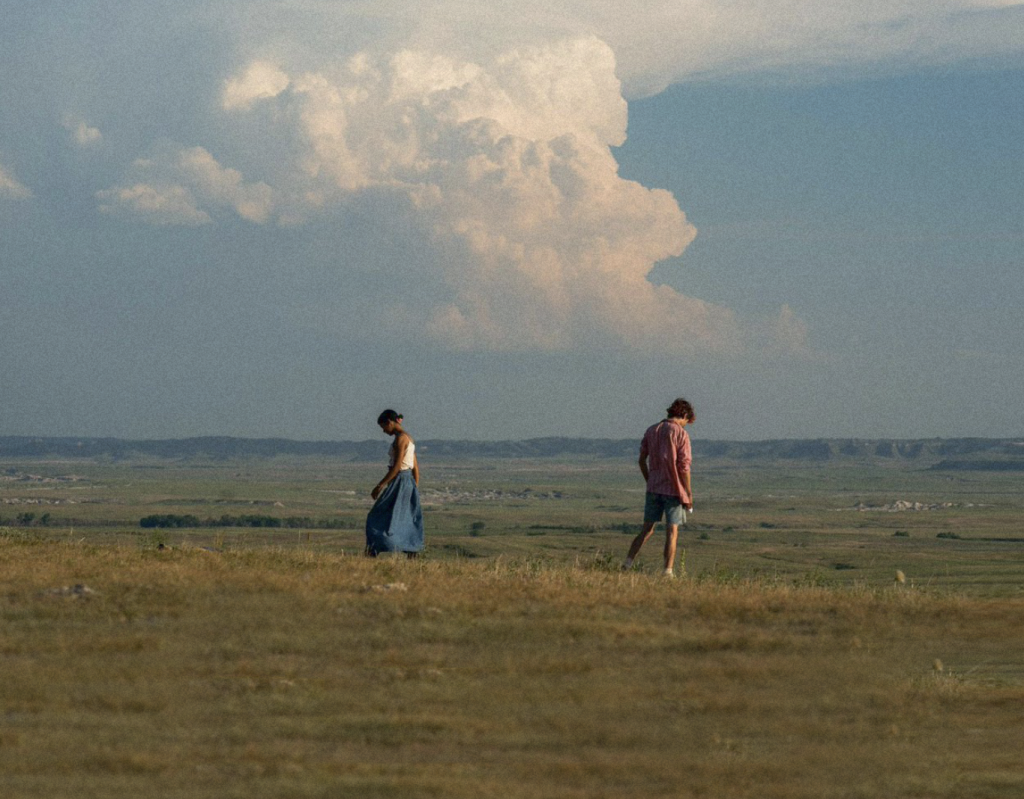 Taylor Russell and Timothée Chalamet shine in this stunning depiction of love and carnage from "Suspiria" (2018) director Luca Guadagnino. "Bones and All" centers on the blossoming love between a young woman on the edge of society and a disenfranchised grifter as they embark on an odyssey through the backroads of America. Despite their best efforts, all roads lead back to their gruesome pasts and a final stand that will determine whether their love can survive their differences. You can watch "Bones and All" on all VOD streaming platforms now and watch the trailer here.
While 2022 certainly had something for everyone in terms of horror, there is plenty more on the way in 2023. You can read more about the horror movies currently slated for release next year by clicking here.