Lush loves to surprise its fans with holiday themed collections—from Mother's Day to Christmas to Valentine's Day. But Halloween 2020 might be their best collection yet. This collection takes inspiration from your favorite Halloween motifs: spooky ghosts, creepy black cats, classic Jack-O'-lanterns and sinister bats. Take a look at the full Lush 2020 Halloween collection in the gallery below and buy it in store on September 14th.
Bar Soaps
This bar soap actually glows in the dark and because it's Lush, you know it's skin safe. Made from organic cocoa butter that moisturizes the skin and packed with citrus-y scents of lemongrass and bergamot, this will be your go to soap for combating dry skin this fall.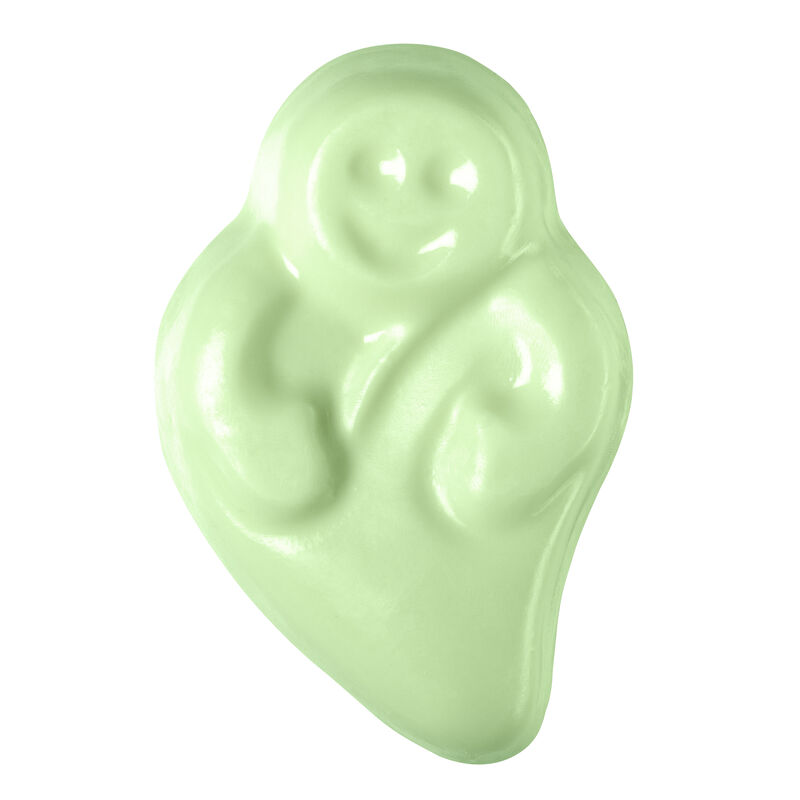 Bubble Bars
For a tub filled with black, bubbling bathwater, look no further than the Bewitched Bubble Bar. Inspired by a witch's companion, this black cat bubble bar will not only transform your bath but intoxicate you with a pleasant fruity aroma.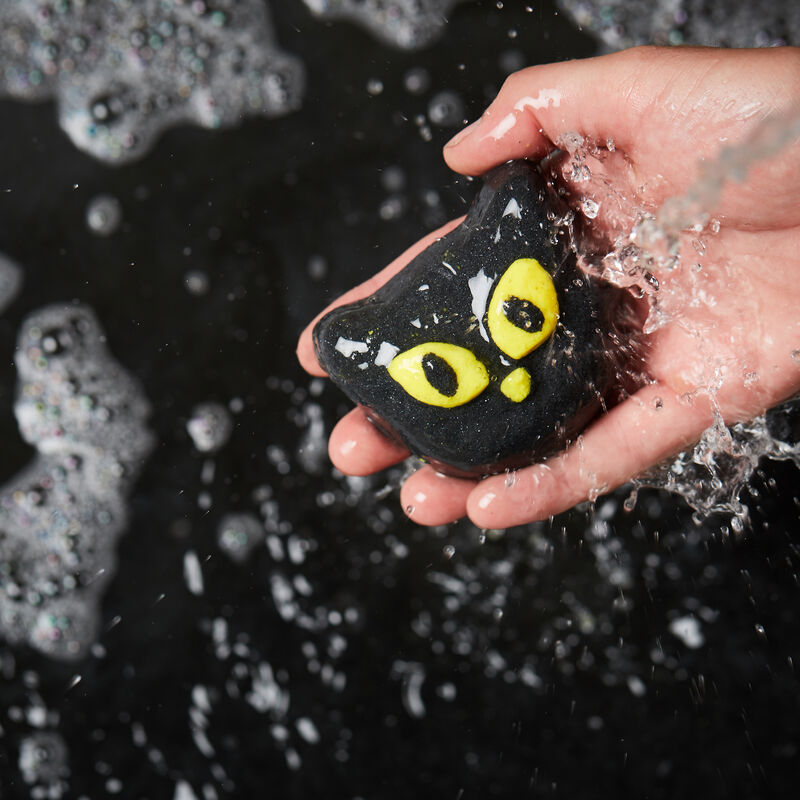 Bath Bombs
This wouldn't be a Lush Halloween collection without at least one pumpkin item and this year it's the Punkin Pumpkin bath bomb. This bath bomb will transform your bath tub into an orange potion and you'll be transported to the pumpkin patch with aromas of pumpkin, cinnamon and orange.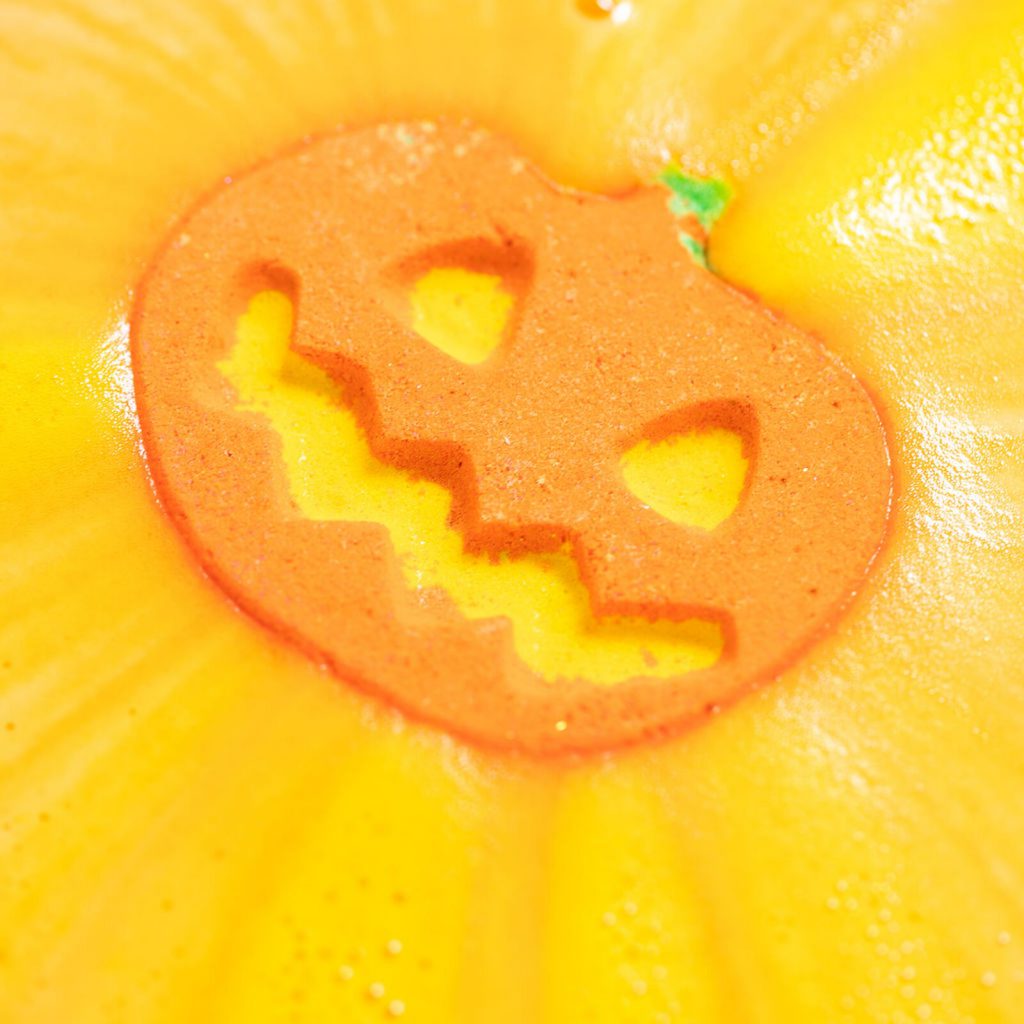 Now onto the bath bomb I'm most excited to drop into my tub this year, the Bat Art. This bath bomb takes inspiration from a spooky bat and radiates purple, blue and pink swirls when submerged. It's scent is a blend of citrus oils and herbs, with notes of green mandarin, Sicilian lemon, rosemary and sage.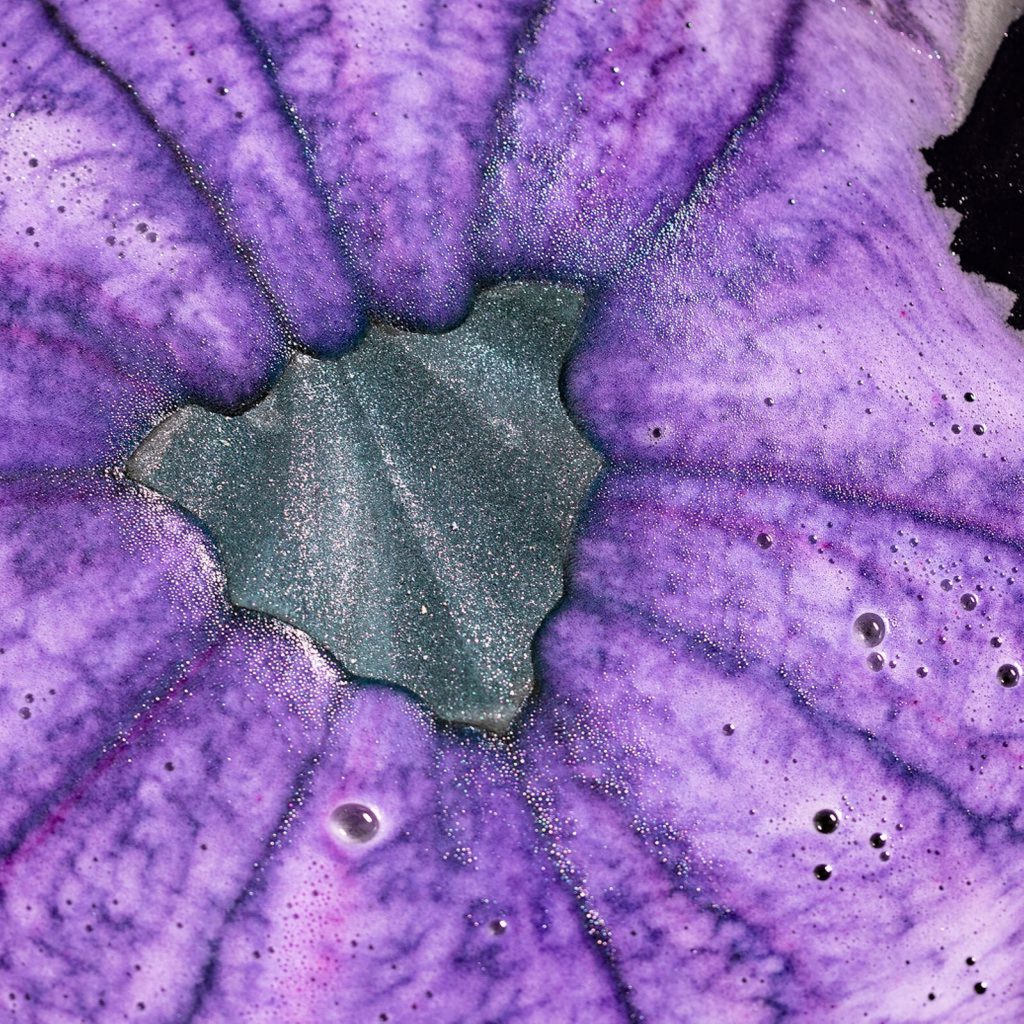 Inspired by the Pagan Feast of Fools holiday, this bath bomb is all things dark, herbal and spicy. The bomb itself has a dark green exterior and a wine-red core, with notes of black pepper, vanilla and Sumatran patchouli.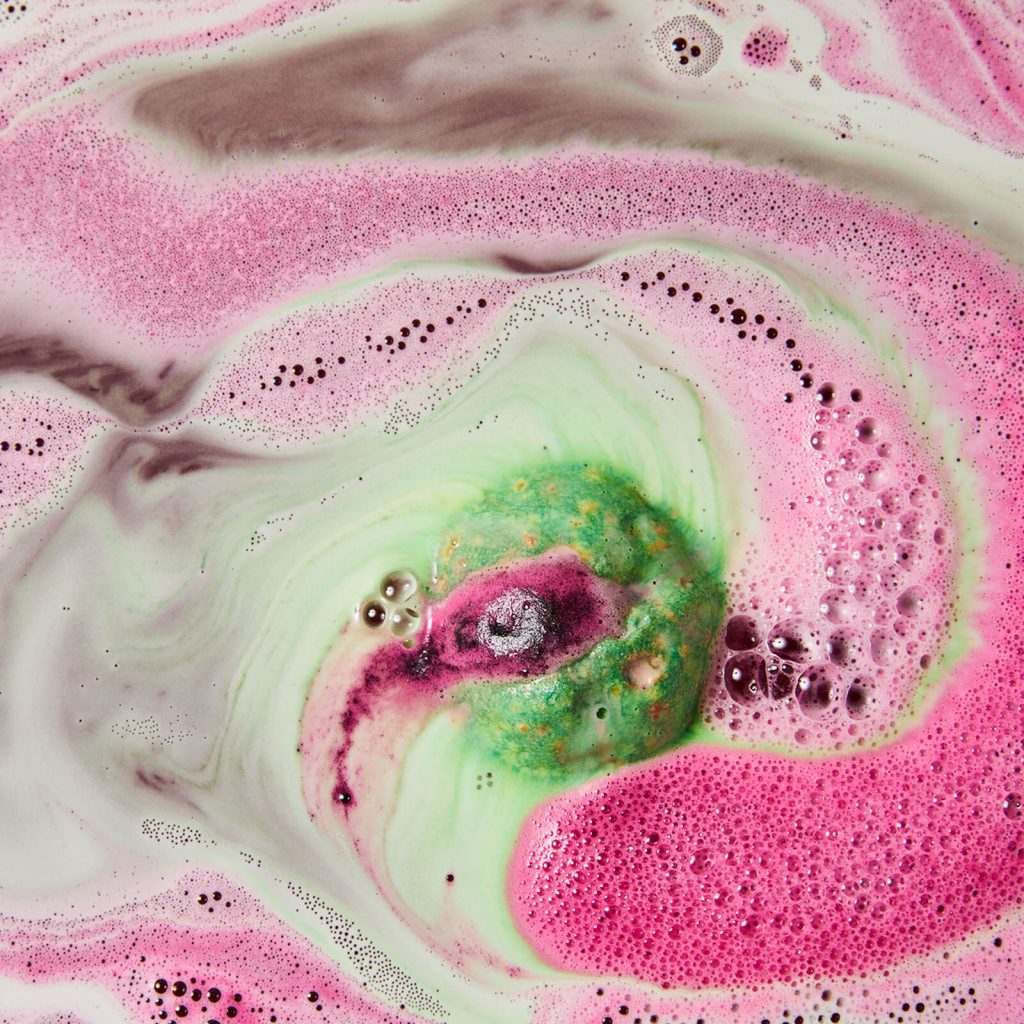 This bath bomb may be a monster, but don't let the horns fool you. Monsters' Ball is a fruity surprise, with notes of lime and neroli, and the frothy bath water will have you tickled pink.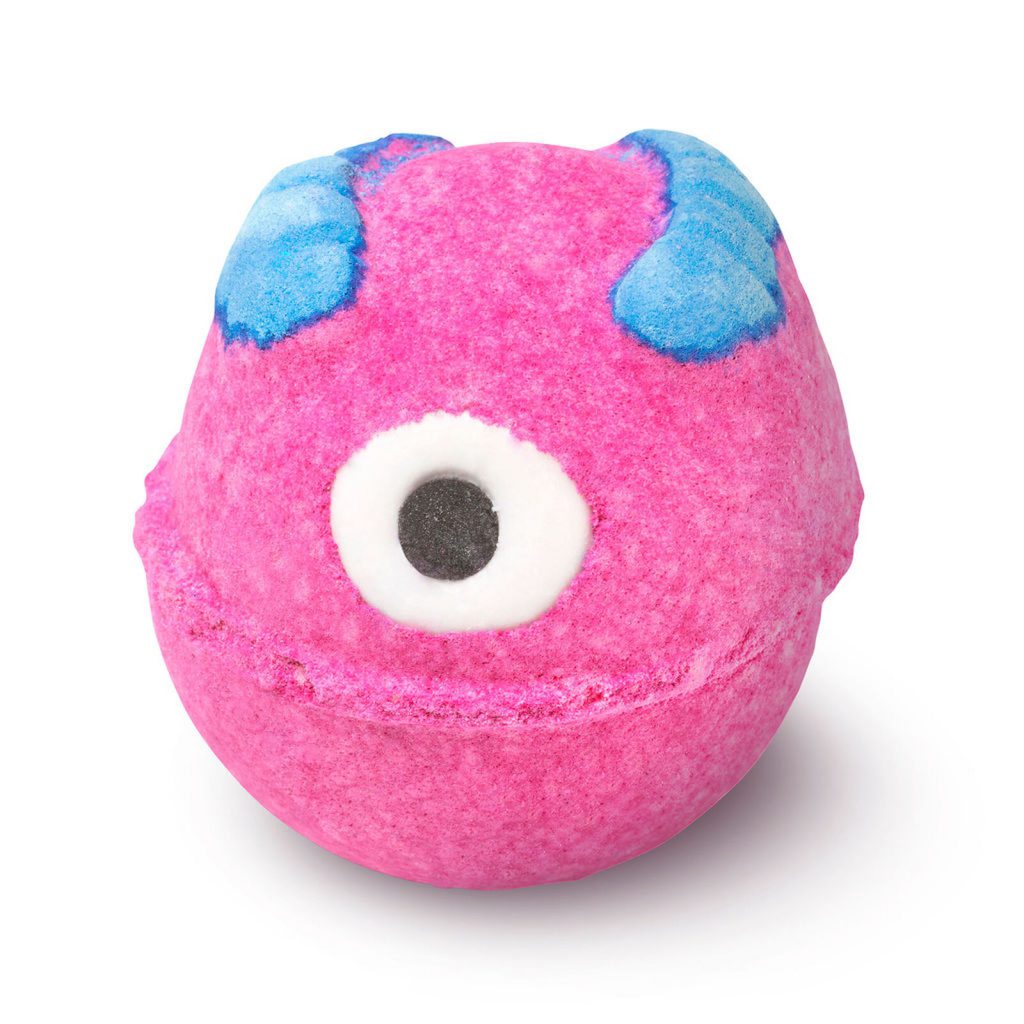 Shower Gels
Very Very Frightening $9.95 for 3.3 fl. oz, $24.95 for 8.4 fl. oz and $34.95 for 16.9 fl. oz
Taking the same scent profile from fan favorite bath bomb, Space Girl, this shower gel is a citrus-y delight. Notes of grapefruit and bergamot are the pick me up we all deserve. Plus the safflower petal infusion and plantain extract make your skin scary soft.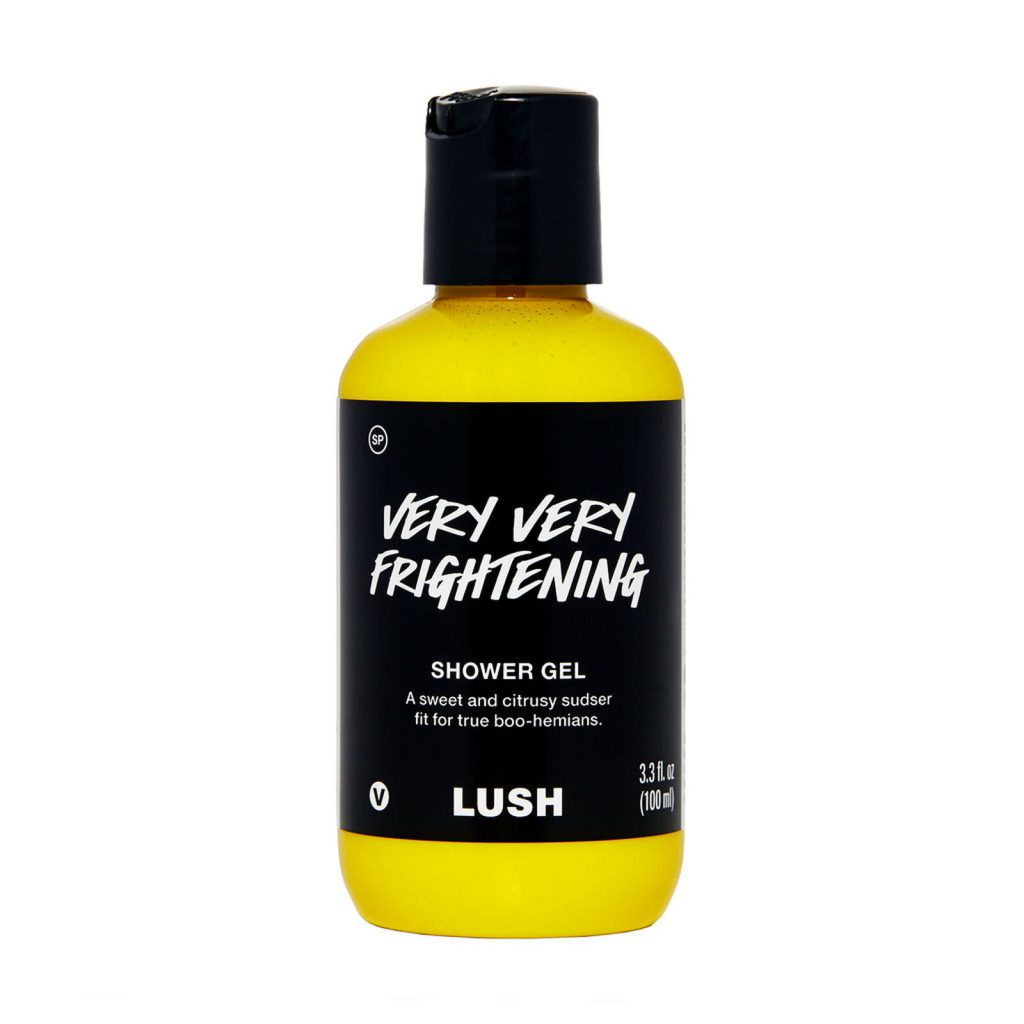 Shower Slime
Boo! $8.95 for 3.5 oz., $19.95 for 7.4 oz.
This black, ooey gooey shower slime is perfect for the Halloween season, plus it packs the same scent profile as the Lord of Misrule bath bomb. Let's not forget the infusion of ground coconut shell, which will help buff away rough skin.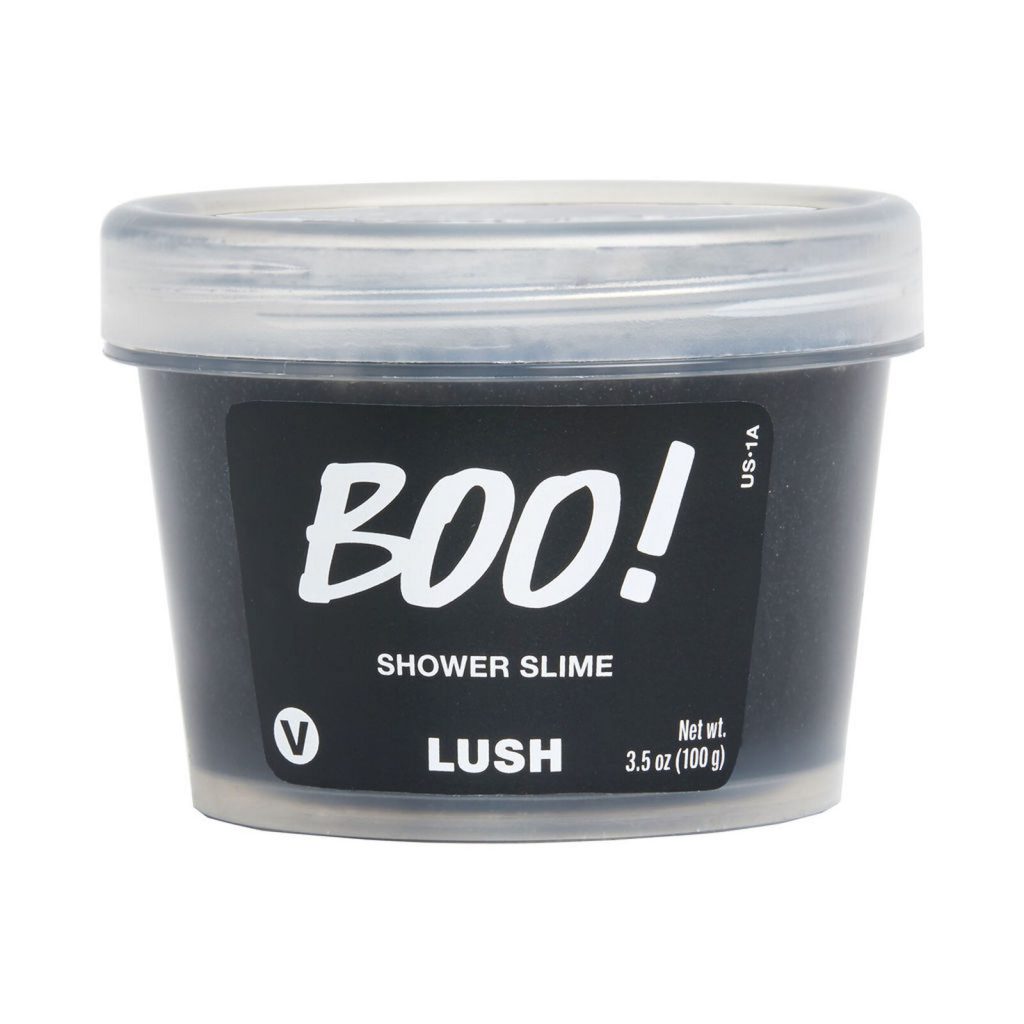 Lip Scrubs
This Halloween, Lush revealed their first ever double-flavored lip scrub—green apple and toffee. Made from castor sugar and fine sea salt, this festive scrub will keep your lips kissable all season long.