When the term "self-care" became mainstream, I couldn't figure out how to do it correctly. I didn't want to spend my money on bath bombs, face masks, fancy diffusers and hair oils that I didn't actually know what to do with. I just wanted to feel good and to give myself some TLC. And as it turns out, I didn't really need all the extra stuff.
Yeah, putting on a face mask, badly painting my nails and lighting a Bath and Body Works candle in the name of self-care can be lovely and relaxing. But self-care for witches isn't about name-brand products and expensive accessories – it's about self-recognition and mindfulness, which in turn makes it accessible to everyone and quite simple to integrate into daily routines.
With a bit of thoughtfulness and intention, you can bring powerful witchy practices to your regular self-care routine.
1. Cleanse your space
Open your windows. Let the fresh air in. Breathe it in deep. Fresh air is cleansing and the open windows will encourage old, stagnant energy in the air to find its way out. Light incense, burn some cleansing herbs on a charcoal disc, or burn an herb bundle (some great cleansing herbs include rosemary, cedar, lavender and pine). Burning herbs will both cleanse your space and enhance the fresh, peaceful energy. Remember that physical cleaning is spiritually cleansing as well. Wiping down your counters, scrubbing the dishes, doing the laundry, mopping the floor, vacuuming dust – it's all a part of cleansing your space! I like to wipe my surfaces with some Florida water (spiritual cologne) for extra deep cleansing. Notice how much calmer and lighter you feel after a good ol' cleansing.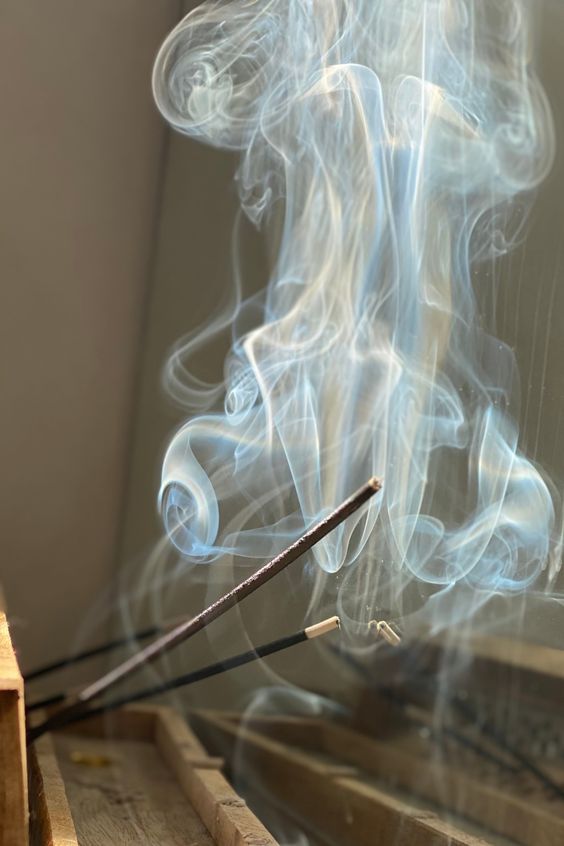 2. Take a self-love bath
As a witch, I freaking love the concept of baths. Being able to submerge my entire body in what's essentially a large cauldron? Hell yes. When I want to show myself some extra love, care and appreciation, I usually opt for a self-love bath. It's simple, relaxing and enjoyable and I always step out of it feeling like a million bucks. My go-to recipe is:
some Epsom salt (I usually try to opt for pink Himalayan or lavender)
some rose petals (fresh or dry works!)
a few drops of lavender essential oil
a tiny bit of honey
some strawberry or apple slices
pink or red candles lit around the bathtub (optional)
All of these ingredients encourage self-love, beauty and confidence. While I soak, I like to journal some positive affirmations or listen to some music I enjoy and just appreciate the time spent loving myself.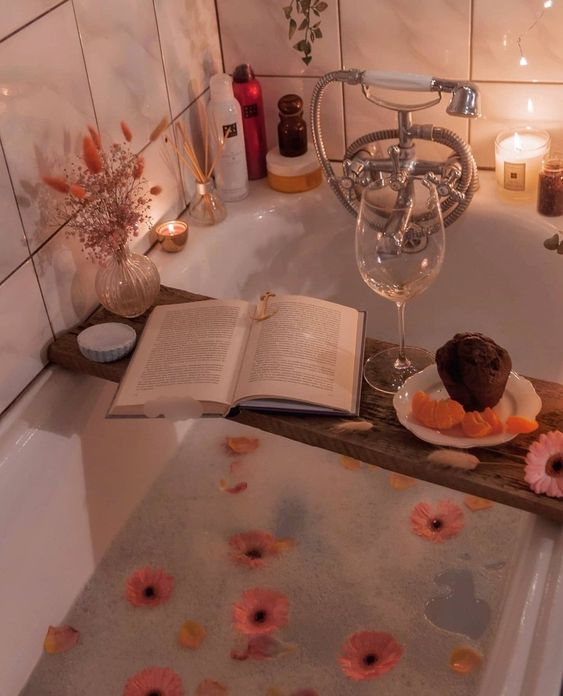 3. Listen to a guided meditation
In this fast-paced world, we rarely ever have time to just stop, breathe and just be with ourselves. Our mind is always overthinking about something, our phones are always dinging. Turn it all off, get in a comfy position, close your eyes and just breathe. I have a hard time keeping my thoughts from wandering too much, so I like to listen to guided meditations (there are some great ones on YouTube) to help me focus. For some extra power, I like to meditate with crystals such as rose quartz, carnelian and malachite.
Meditating is an excellent way to unwind, counter anxiety, reflect and listen to your intuition. It's good for your mind, your soul, your body. Truly the perfect self-care winddown ritual after a long, stressful day. Your body and mind will thank you.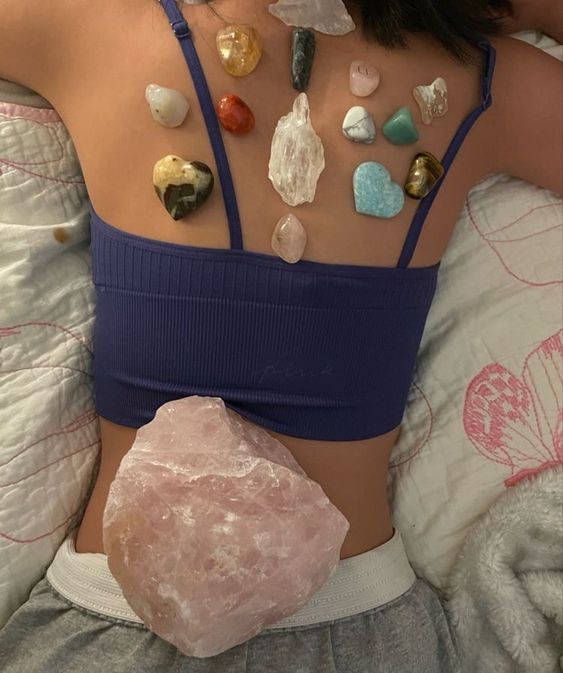 4. Perform a self-care tarot spread
Self-reflection and intuition are powerful forces in witchcraft. Tarot decks are excellent tools to work with that can give you a framework to examine the narrative of your feelings and help you feel more in control. A tarot spread that I love to use to check in on myself is a straightforward, six-card spread:
Card 1: How I'm feeling right now
Card 2: What can soothe my soul
Card 3: How I can honor myself today
Card 4: Something I'm ignoring
Card 5: Something I'm procrastinating
Card 6: Something to be grateful for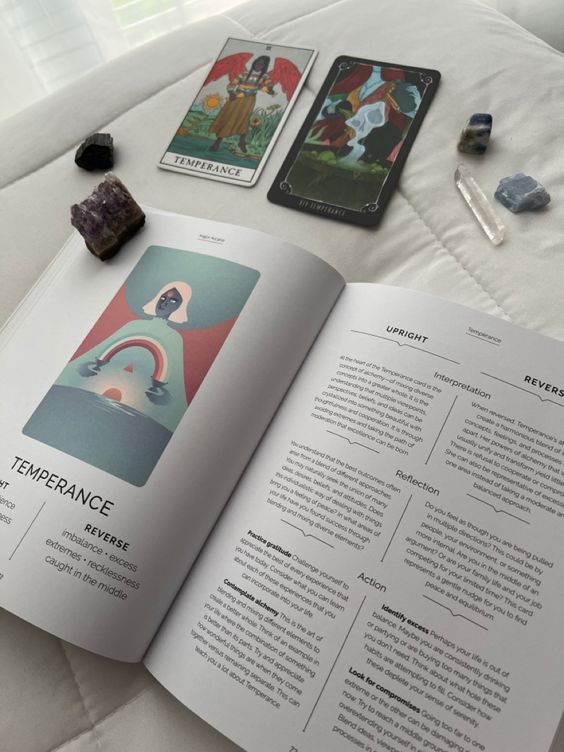 5. Connect to nature
Nature is all around us and can support your self-care in many ways. Nature is an easy way to lower your stress levels, elevate your mood, give your mind a rest and it offers the chance for movement and exercise. I like to pack a picnic, a book and my journal and just sit and enjoy the sights and sounds. Some places I find nature are:
Backyard
City parks
Arboretum or protected natural area
Local farms
State or provincial parks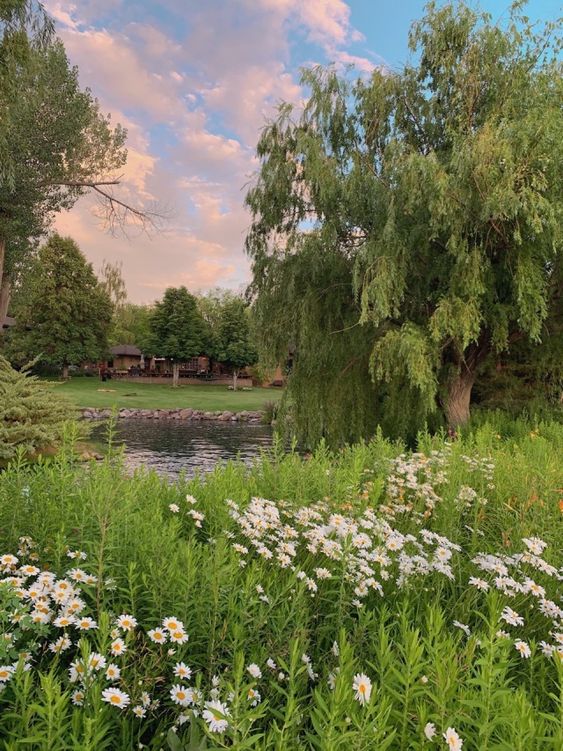 Remember, taking care of your mind and your body always comes first. Make time for it in any ways you can. <3