Whether you're in a relationship or single as a Pringle, we all deserve to feel special on Valentine's Day. For some, they do this by getting flowers or chocolates from a loved one, but we're all about treating ourselves for February 14th. Valentine's Day is the perfect occasion for a festive manicure and we've got plenty of inspiration to help out our readers. Take a look at our favorite Valentine's Day inspired manicures in the gallery below, then let us know your favorite set from this list in the comments section on social media.
Peek of Pink
This cuticle moment is perfect for Valentine's Day.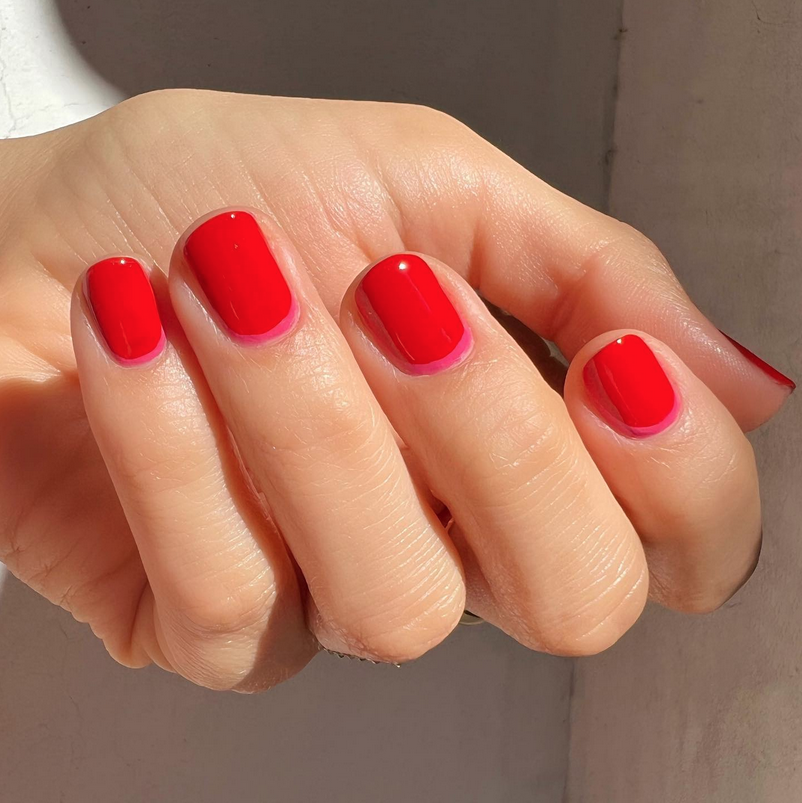 Tickled Pink
We're stoked for a modernized French manicure.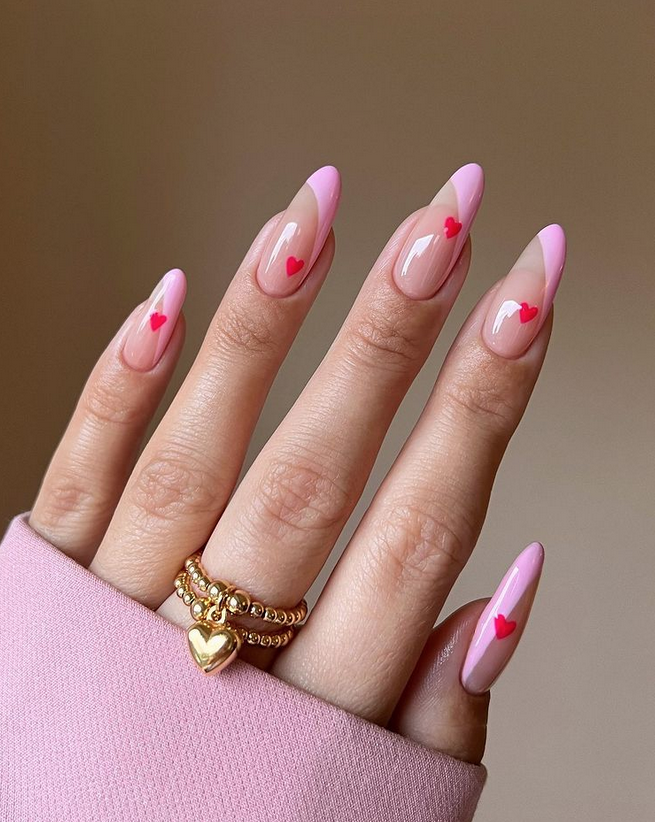 Small Packages
Cute, subtle and totally adorable.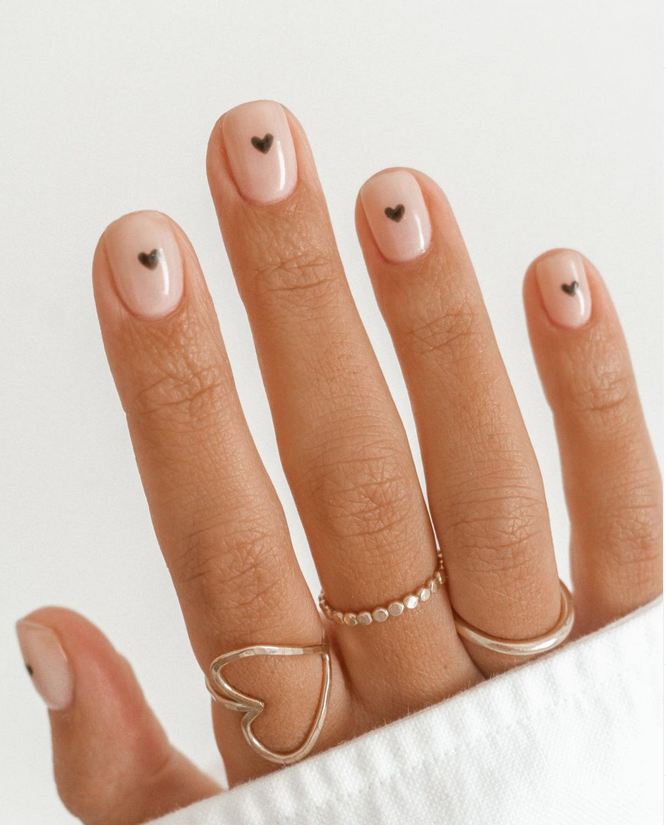 Sacred Art
These nails are high art.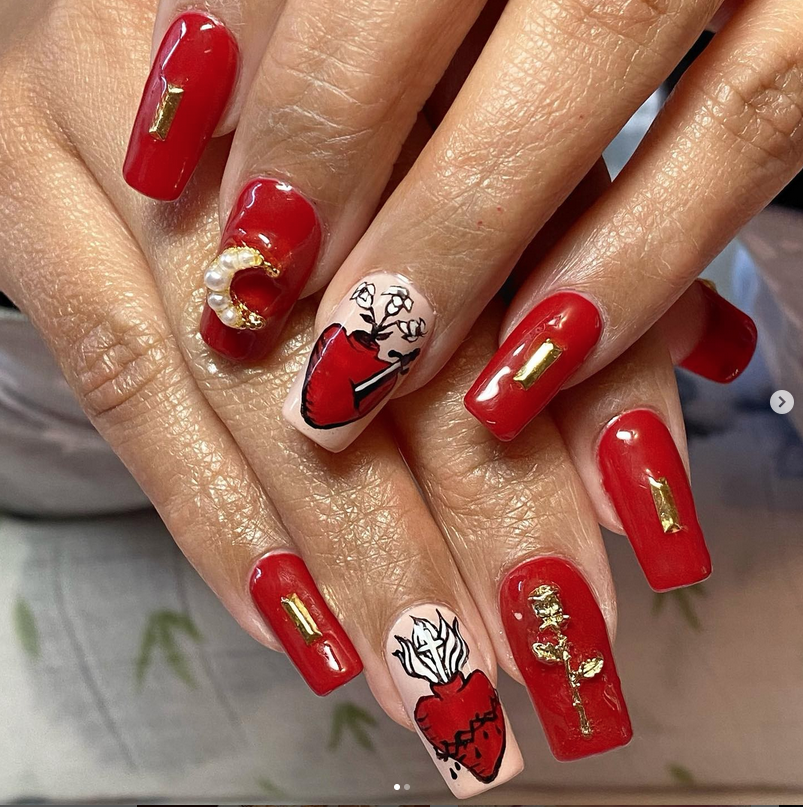 Candy Hearts
These nails are sweet as candy.
Negative Space
Negative space makes the heart grow fonder.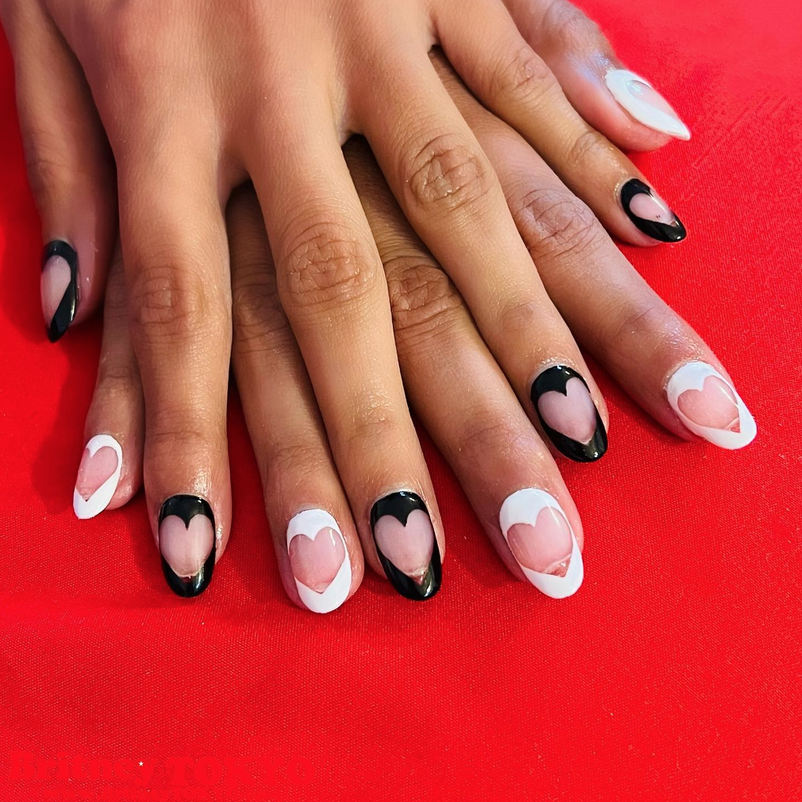 Soulmates
Looking for a guy to look at me the way Roger looks at Jessica.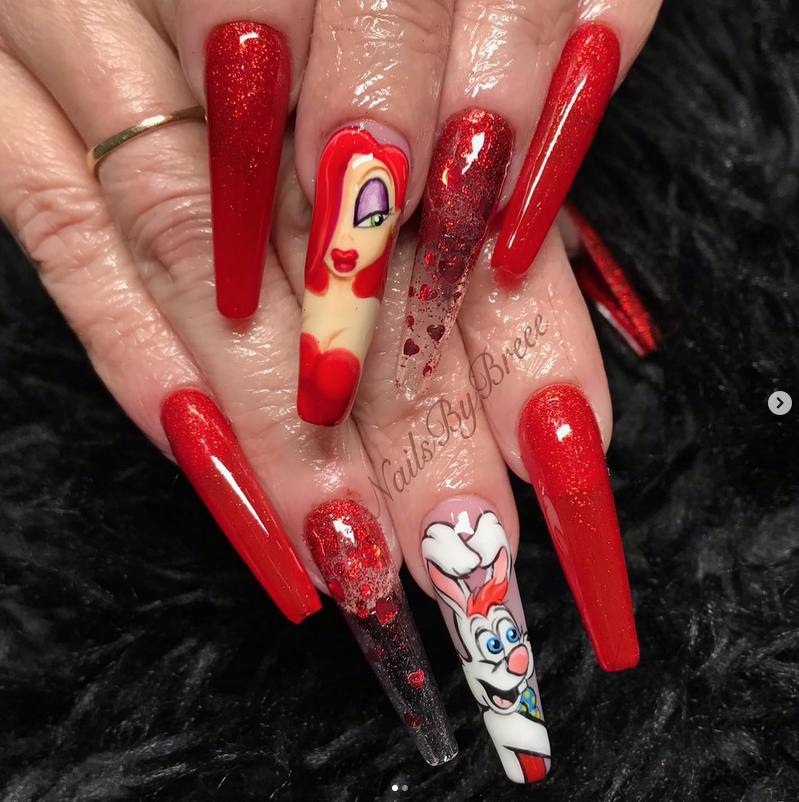 Lady in Red
We're swooning for these swirls.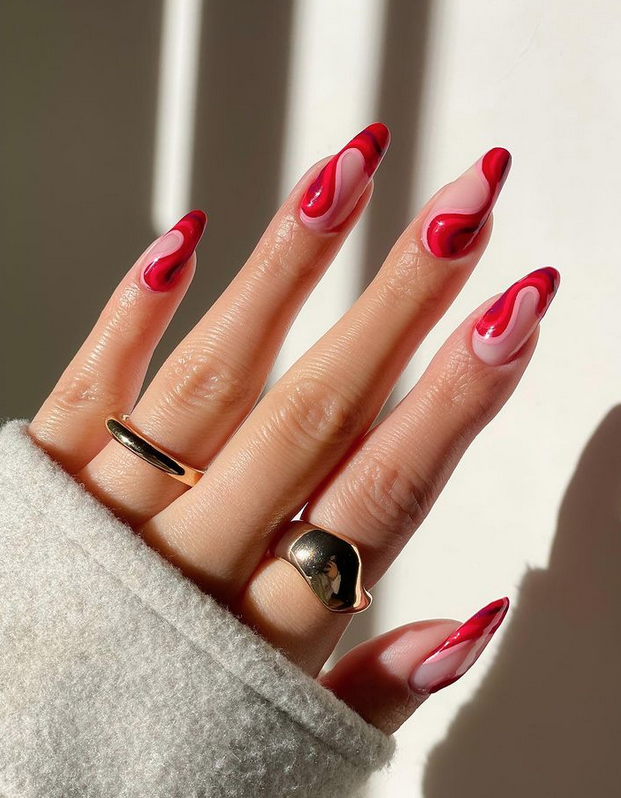 Heating Up
These nails are red hot.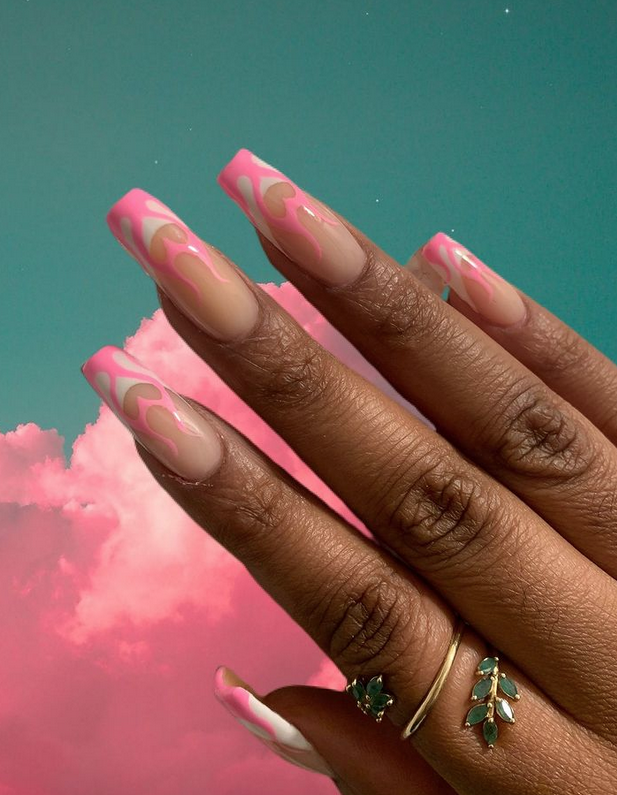 Kiss Kiss
Now this is what we call a kiss with a fist.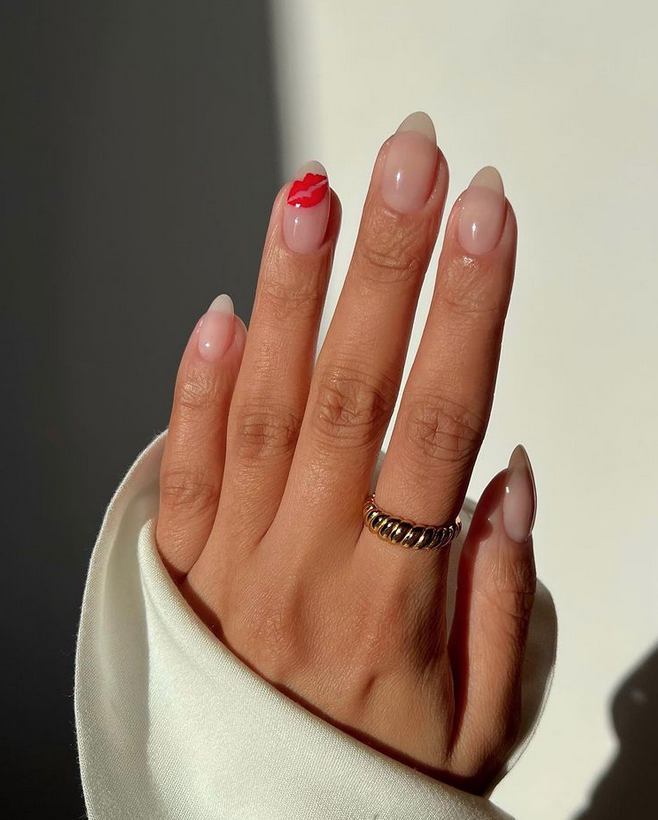 Blue is the Warmest Color
Who says blue's not a Valentine's Day color?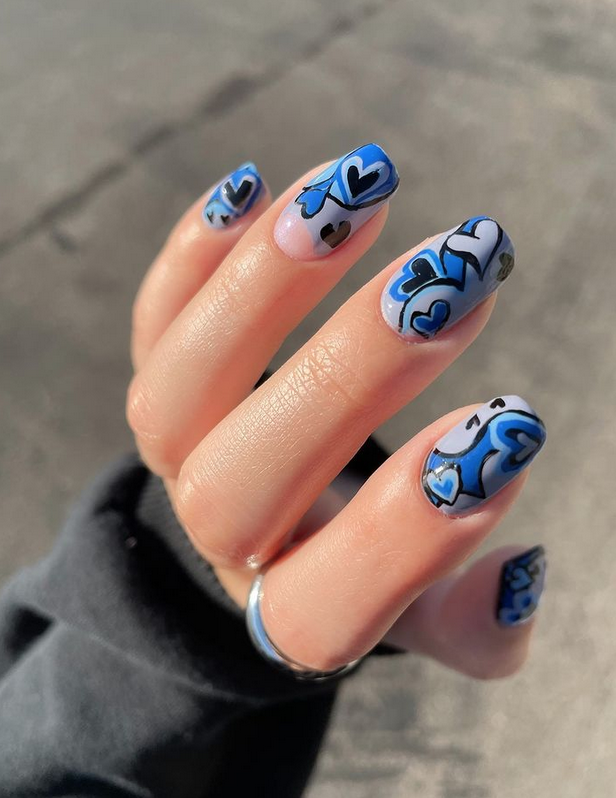 Diamonds are a Girl's Bestfriend
Give us all the sparkle.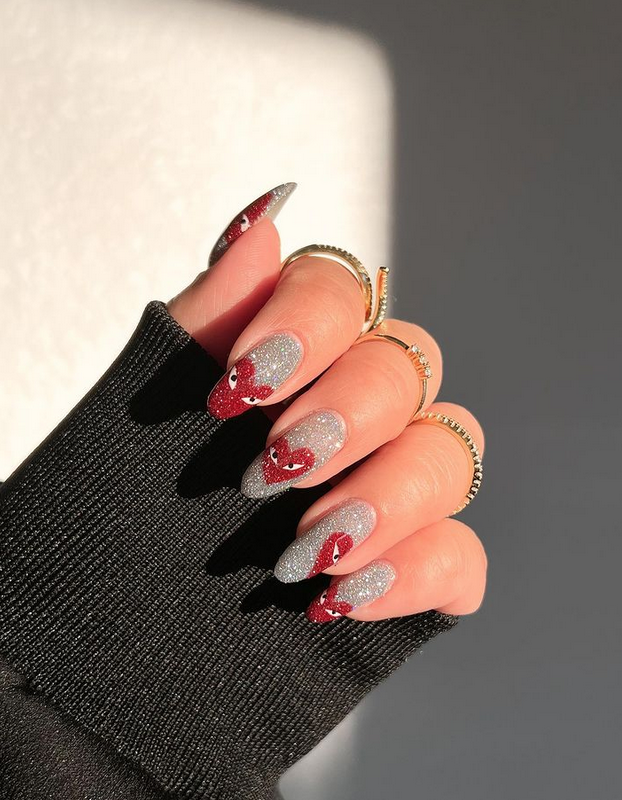 Just the Tips
We're all about a different color on every nail.
Perfect Pearl
Sophisticated and sweet.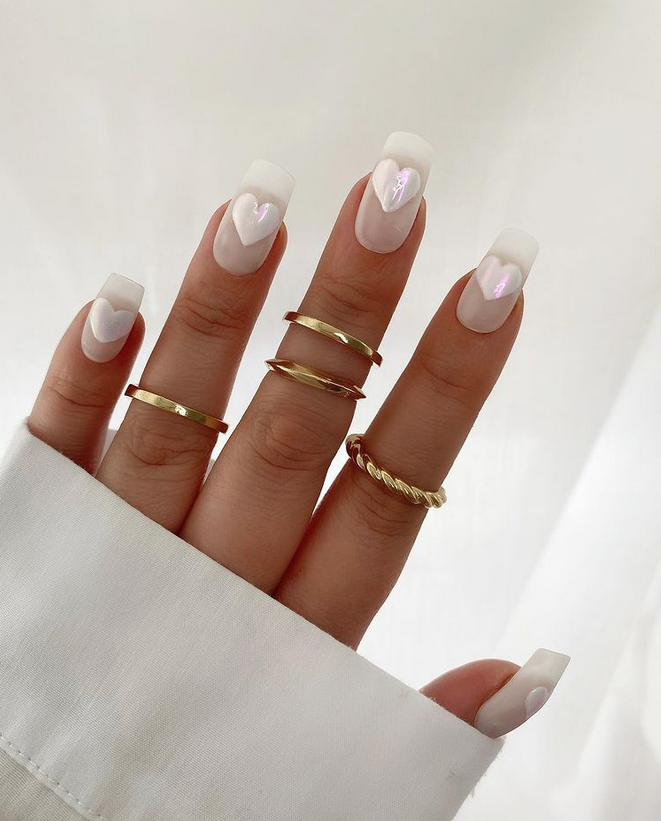 Strip Tease
Straight up perfection.