Here at the alternative lunch table, we prefer Halloween because we love overdressing. But with all the work, family and friend parties that go on, this festive holiday season can also be a great opportunity to be the best-looking one in the room. We just need more… black.
We already know what most people around us will be wearing: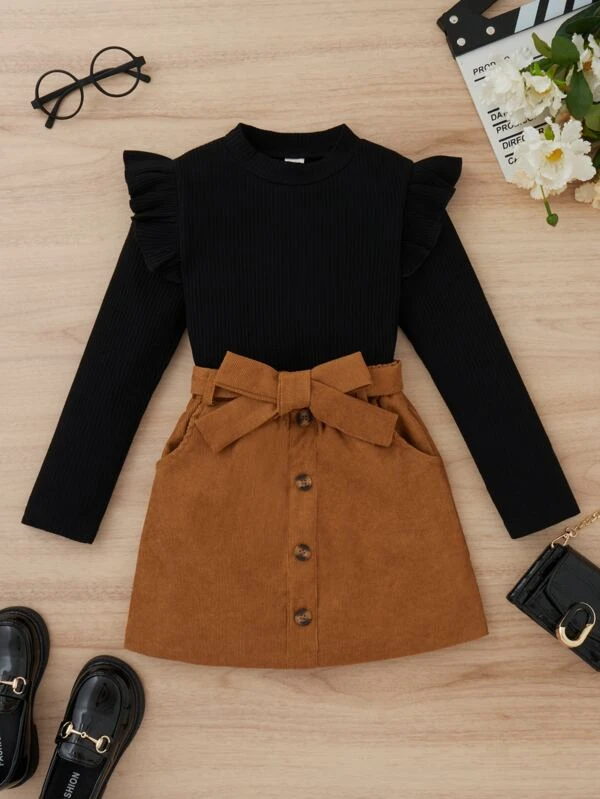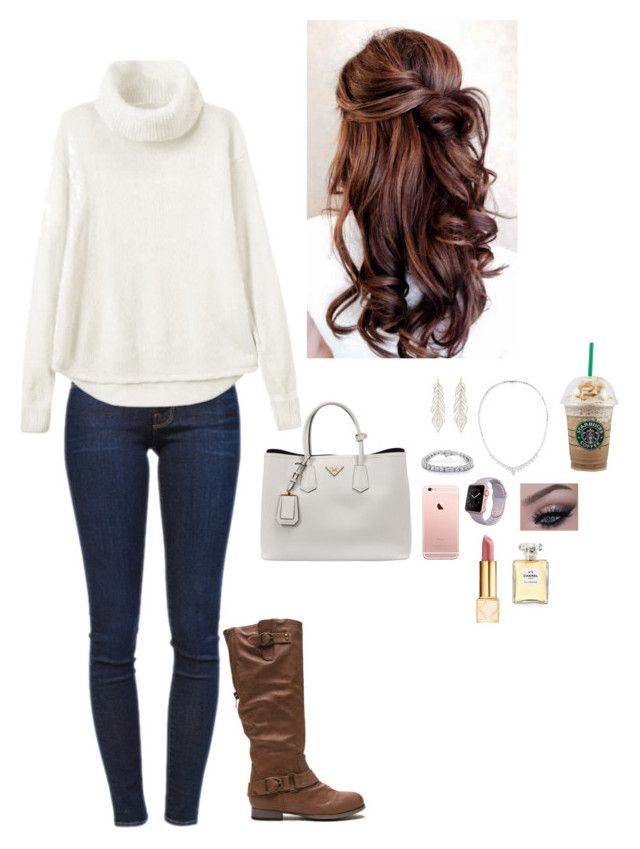 Maybe with little reindeer antler headbands or some festive red socks. You get the point. And listen, there's nothing wrong with this. People like to find any reason to hate things that women enjoy. These girls smell so good and honestly, sometimes I wish my jeans fit that well. That skirt and shirt combo is cute as hell. It's just not my style!
I prefer to look weird, overdressed, alternative, witchy, a little scary. I want my family to literally be like, "what are you wearing?"
Here are 5 alt holiday looks that will have everyone drooling.
Weird Santa Creature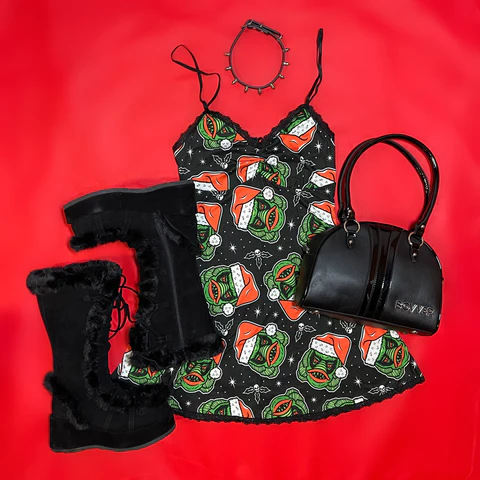 This is just perfect. This super cute Santa Creature Slip Dress is lined with black lace and features a festive print all over. Pair with these Demonia Snow Demon Boots and Ramona Spiked Choker and you will be THE creature of the party. This is a great choice if you want to be alternative, but still festive.
Spooky Holiday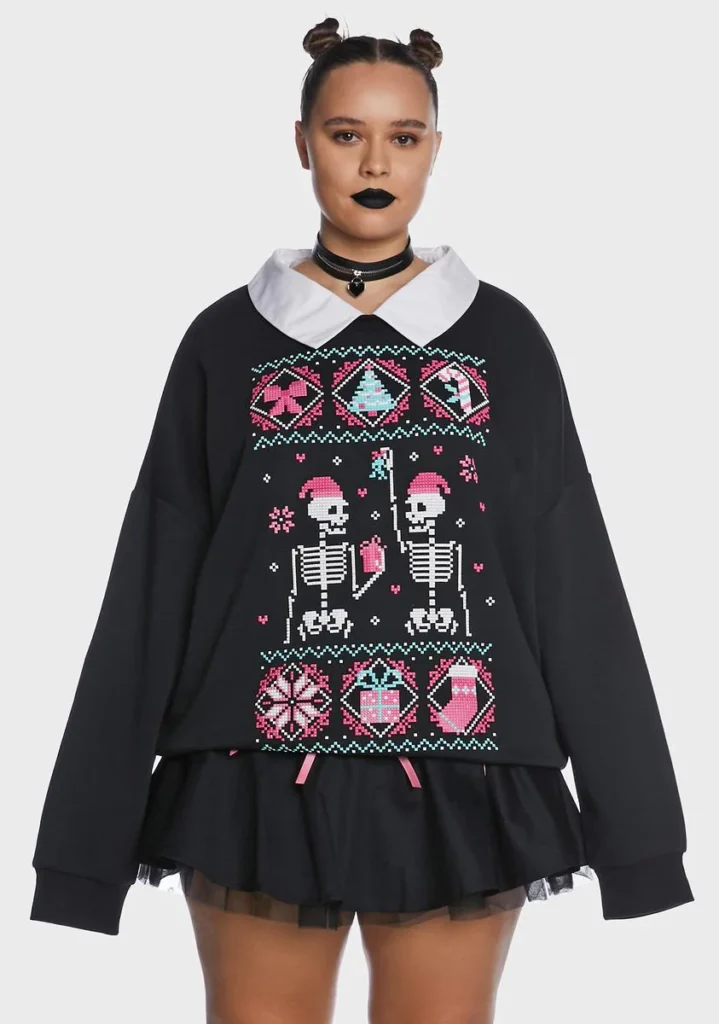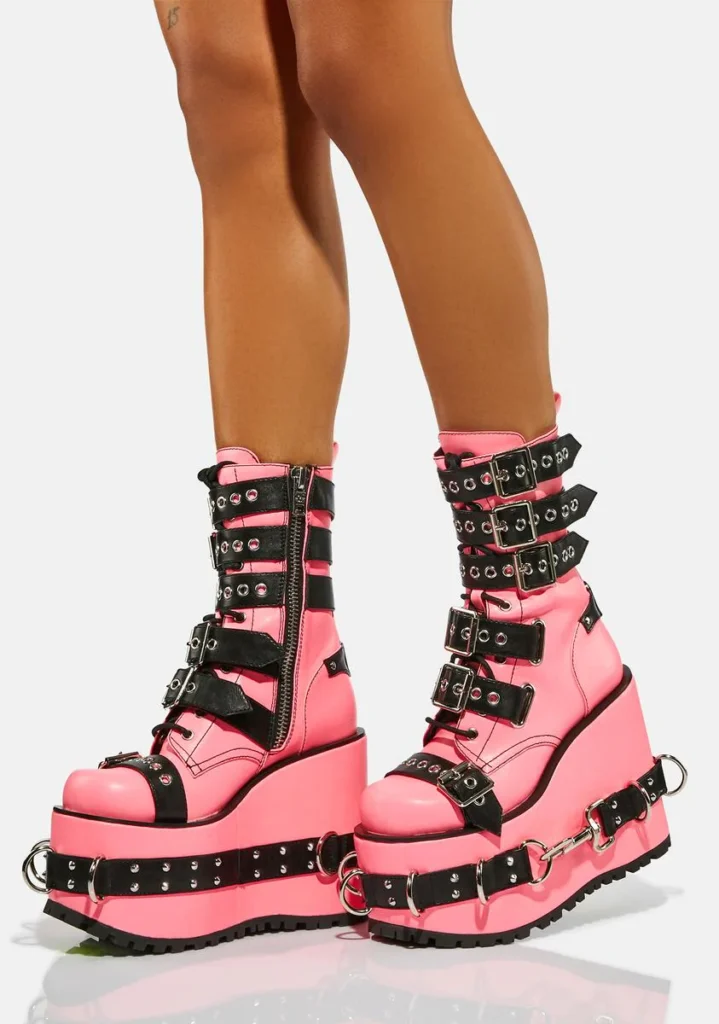 Skeletons under a mistletoe? Love it. This adorable Kiss and Tell Oversized Sweatshirt is both gothic and festive and pairs perfectly with the Sweet Bloodline Lace-Up Skirt. Then adding in these amazing Sweet Hell Wedge Boots? Obsessed.
Witchy Winter Spirit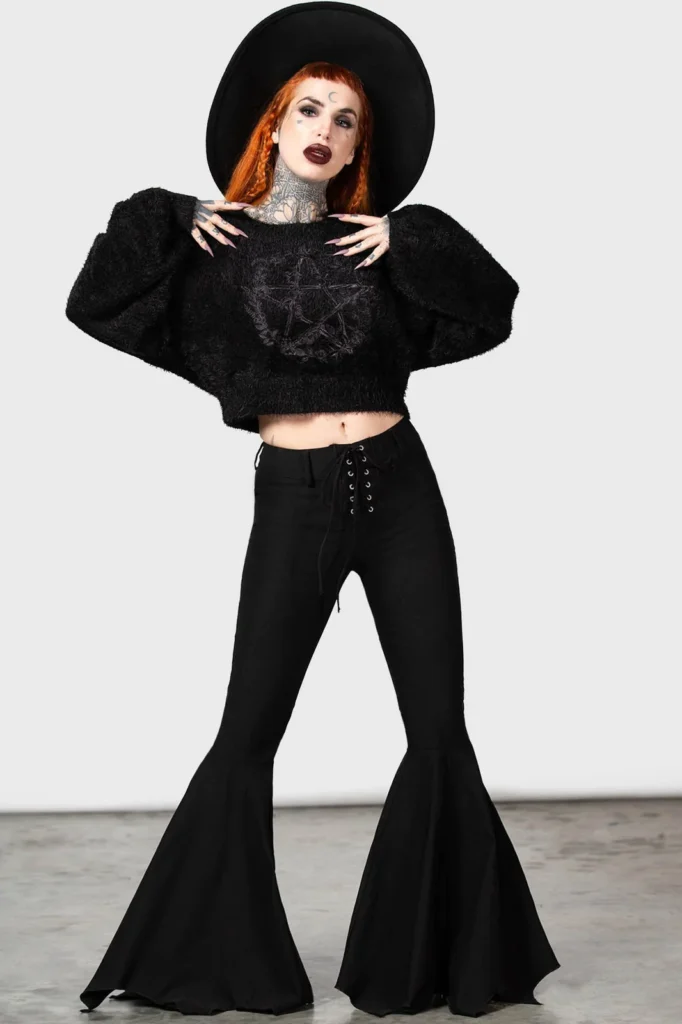 This outfit is so freaking cute. The Winter Spirit Knit Sweater is soft and stretchy and gives off the perfect witchy vibes while still being cozy. Toss in some vintage vamp vibes with the Nyte Mystic Trousers and you'll be getting compliments all night. The Witch Brim Hat brings the whole look together!
Gothic Holiday Doll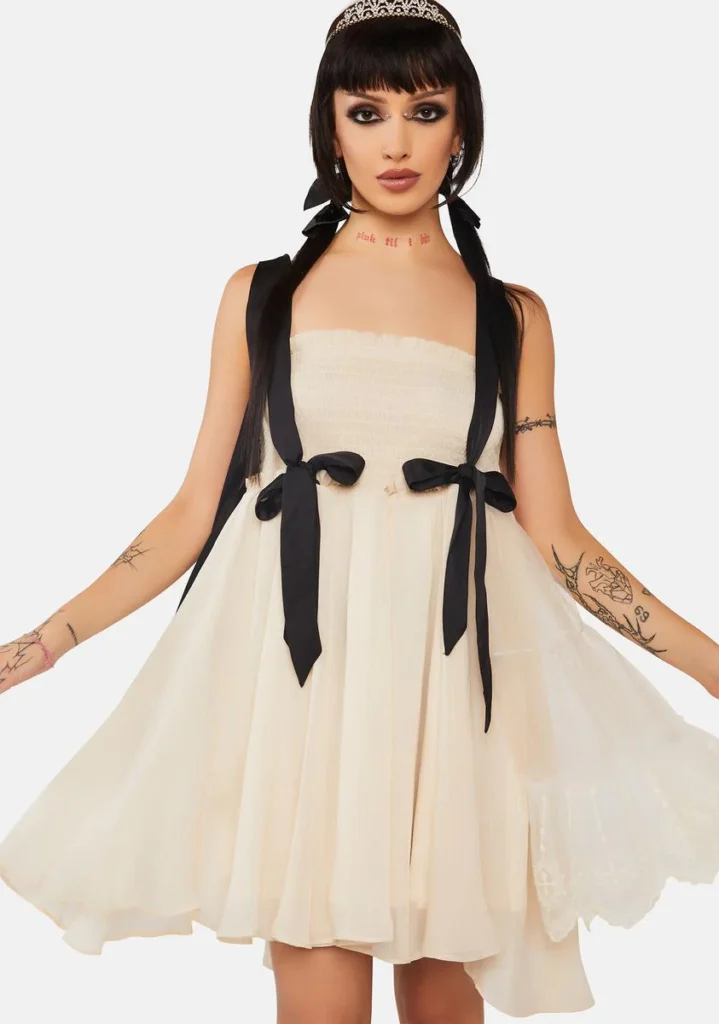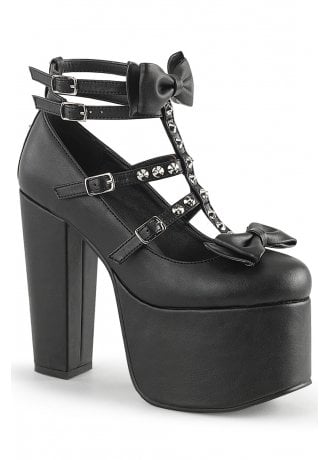 Serve creepy doll while also looking stunning at the holiday party. This Gothic Multi Bow Dress is adorable with its bow accents. The Demonia Torment 600 Platform, which are as incredible as their name, complements the dress perfectly. This outfit is subtle and classy enough to not raise too many eyebrows but still attract a few long stares.
Dark Classic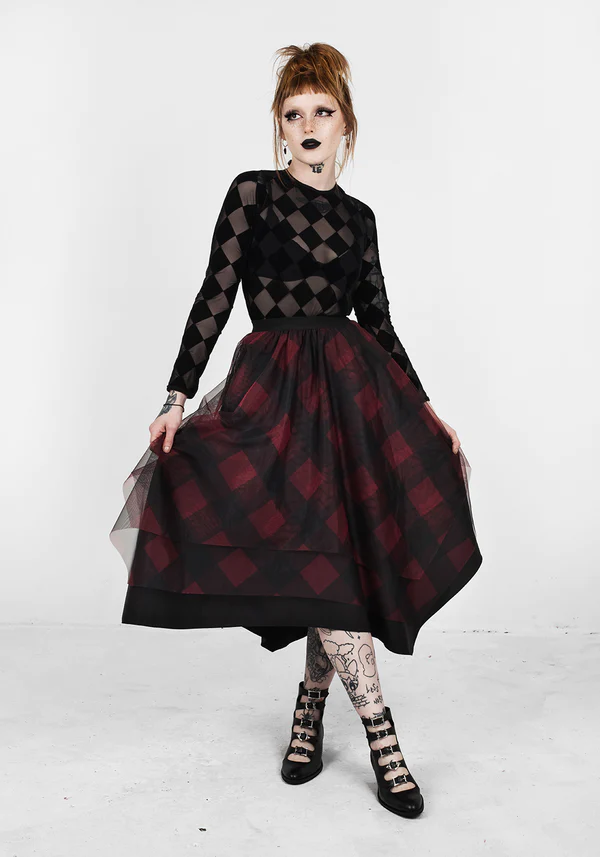 This outfit is stunning. Start with this Jest Scoop Back Bodysuit paired with this Cirque Layered Tulle Midi Skirt. The Bridget Buckled Boots pulls this whole look together and I am obsessed. You'll love it, your coworkers will love it, your partner will love it, your friends will love it, I bet even your family will love it.