As heart-shaped confectionary goods, teddy bears and flowers fill the aisles of your local supermarkets and drugstores, dinner reservations are booked and Valentine's Day plans are set into motion, one thing is for sure: your nails are grown out and chipped and it's time to show yourself a little love with a fresh manicure.
While Valentine's Day is a holiday created by marketing companies to capitalize on the idea of love, there is a small part of me that enjoys the heavy emphasis on chocolate, hearts and flowers. So, if it's not a crime to indulge yourself in the sweeter, finer things in life on Valentine's Day, this is the perfect time to show yourself that kind of love – starting with your nails.
Nails are a subtle way to scratch that holiday itch, as well as serving as a temporary, low-maintenance accessory. Treat yourself this Valentine's Day – whether you're celebrating by yourself, with friends, or with your partner. It's the perfect time of the year to spread a little love, for yourself and others.
#1 CDG Inspired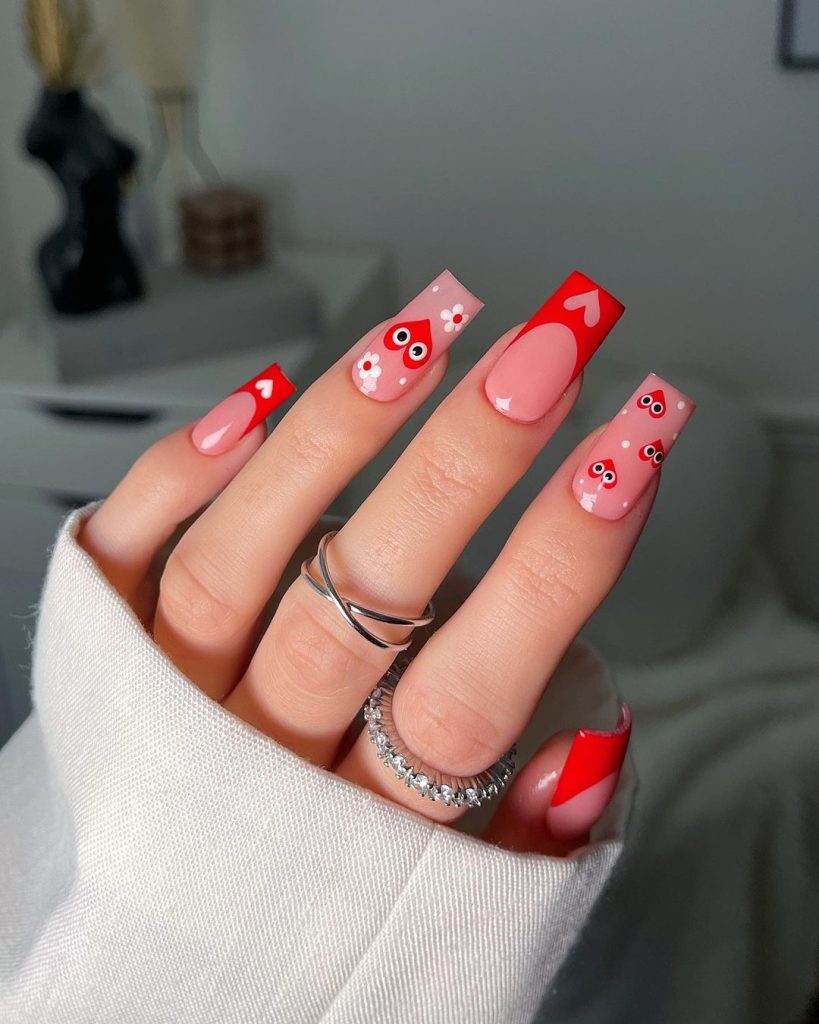 These nails are an adorable take on the CDG-inspired nail design and a perfect lux look this Valentine's Day.
#2 Baddie Assortment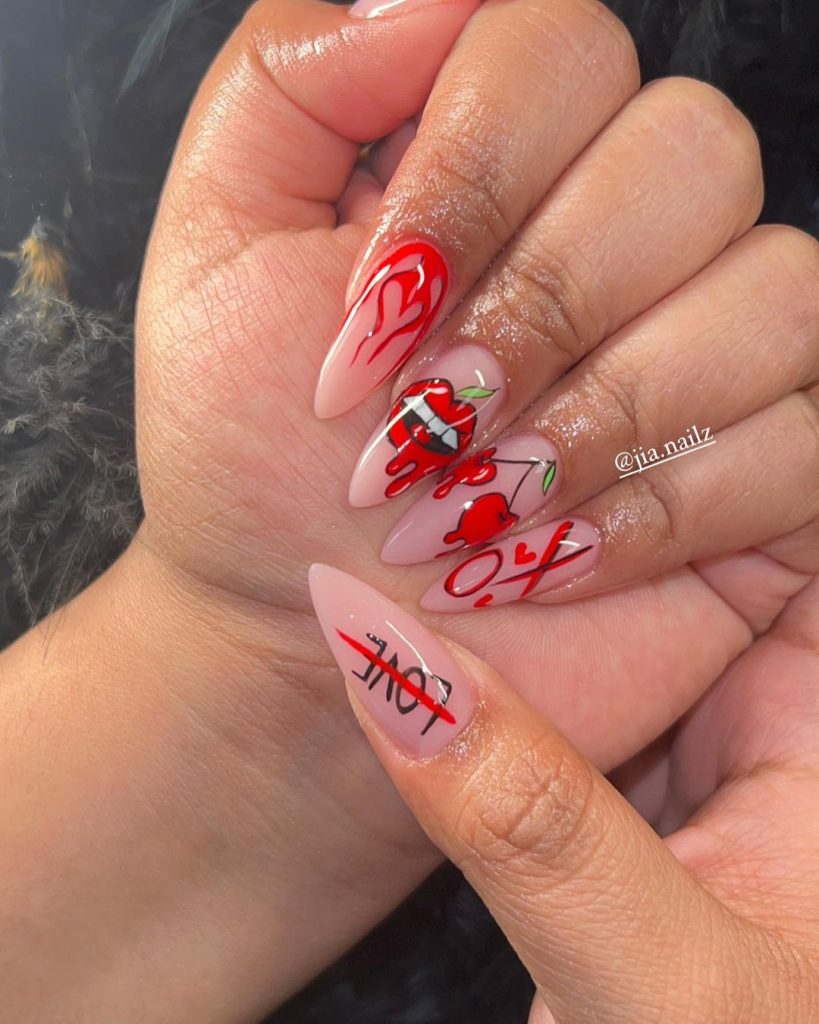 Any variation of these nails will give you that sense of confidence you're looking for this Valentine's Day.
#3 Cartoon Love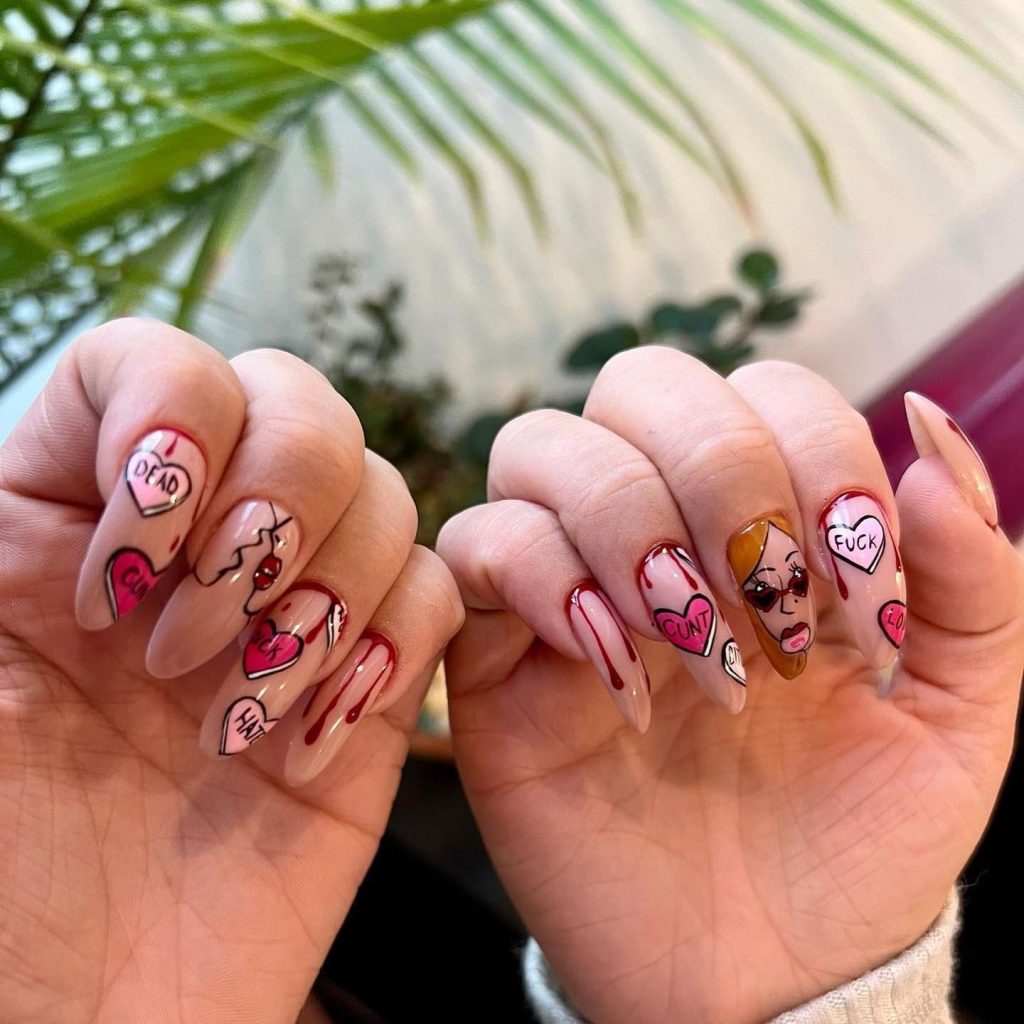 These nails are perfect for any heartbreaker out there.
#4 Inverted Hearts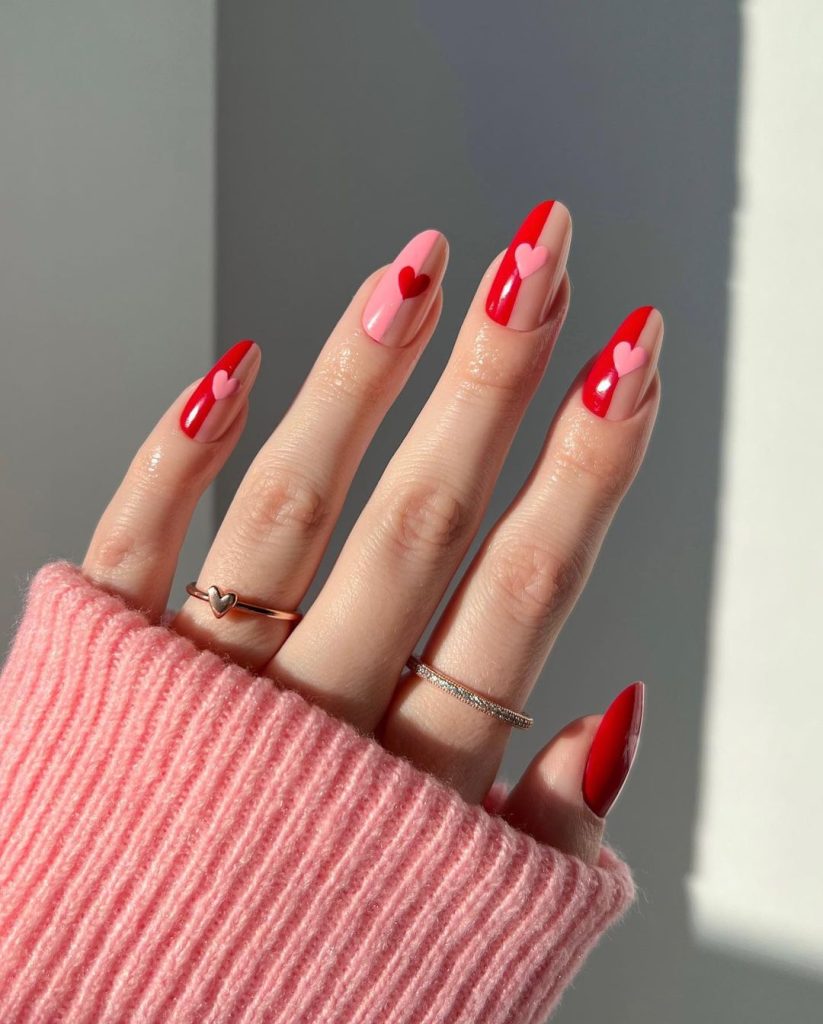 Simple yet classy, this design is right for anyone who is seeking a subtler nail look for Valentine's Day.
#5 Pretty in Pink
These pink jelly nails with monochromatic french tip outlines and baby hearts as an accent are too cute not to try.
#6 Red & Chrome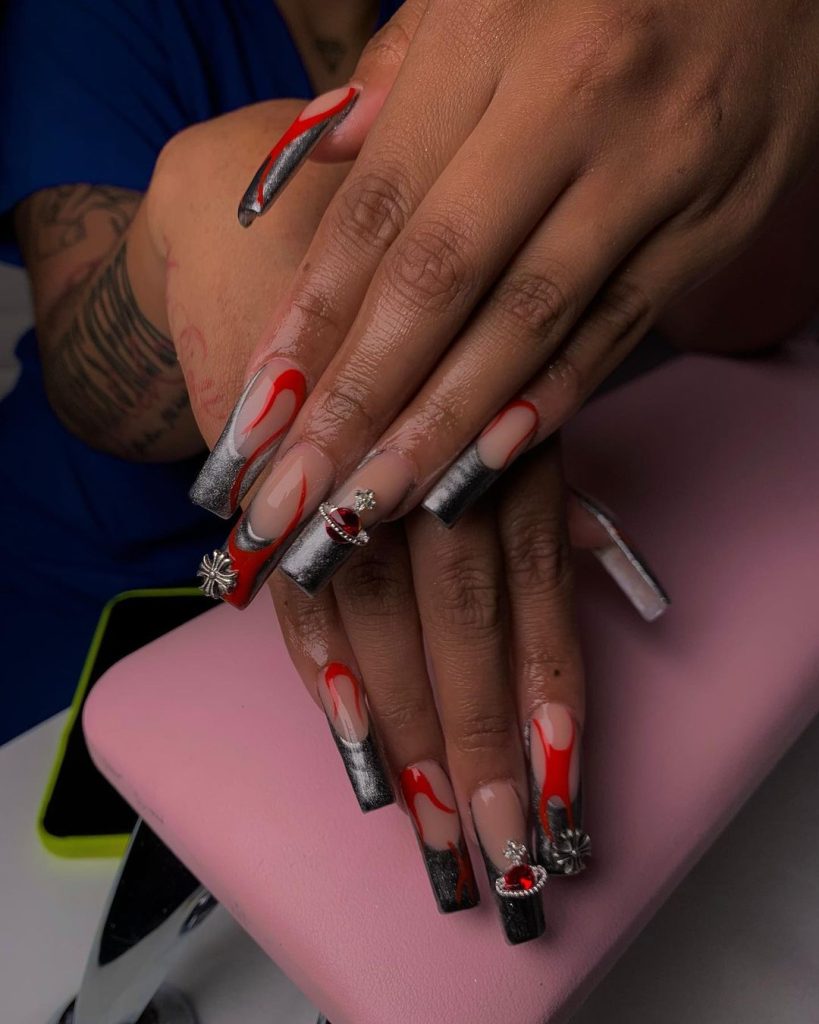 Vivian Westwood herself would approve of these killer red and chrome nails.
#7 Red Heart Outline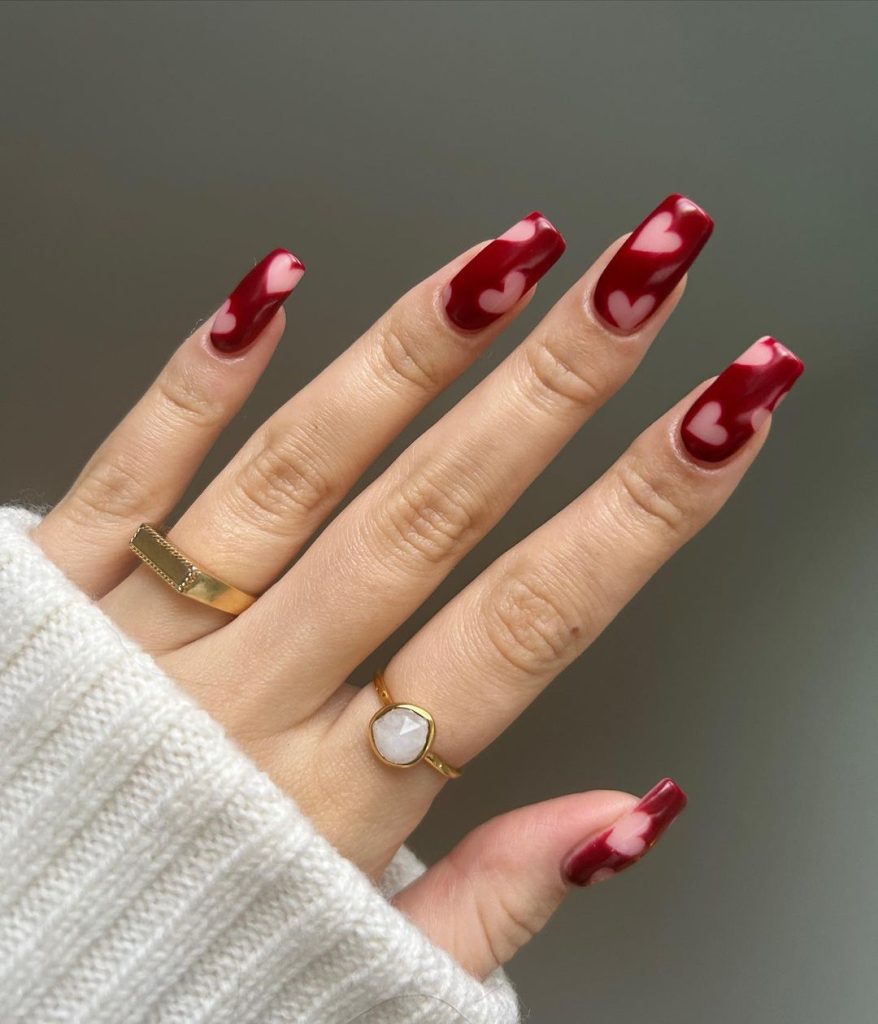 This design is the definition of not too much but not too little, all while being a classy and timeless take on Valentine's Day Nails.
#8 Neon Candy Hearts
Sometimes, you need to remind yourself that you really are That Girl, and these nails are the perfect daily reminder.
#9 Black and White Hearts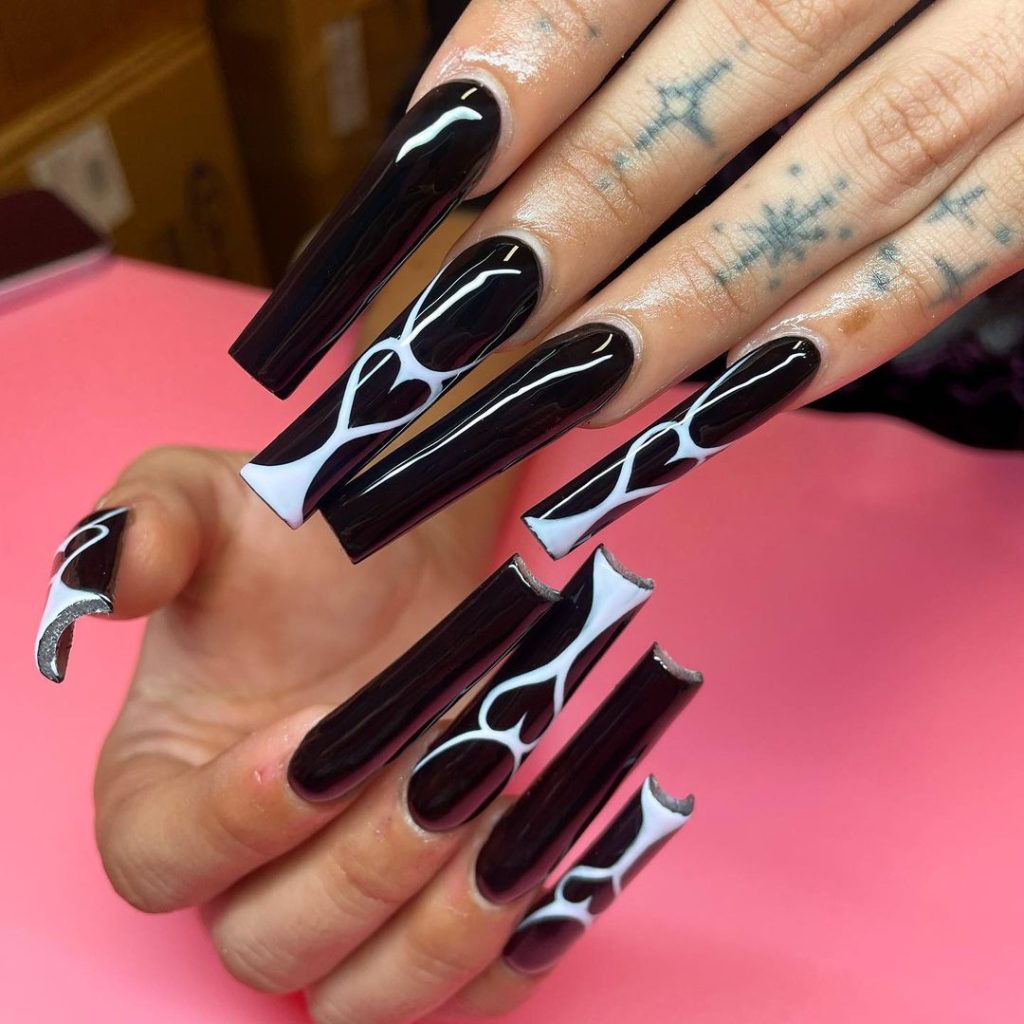 These Y2k inspired XL tips are just the right look for any alt baddie looking for a new set.
#10 Ghostface in Love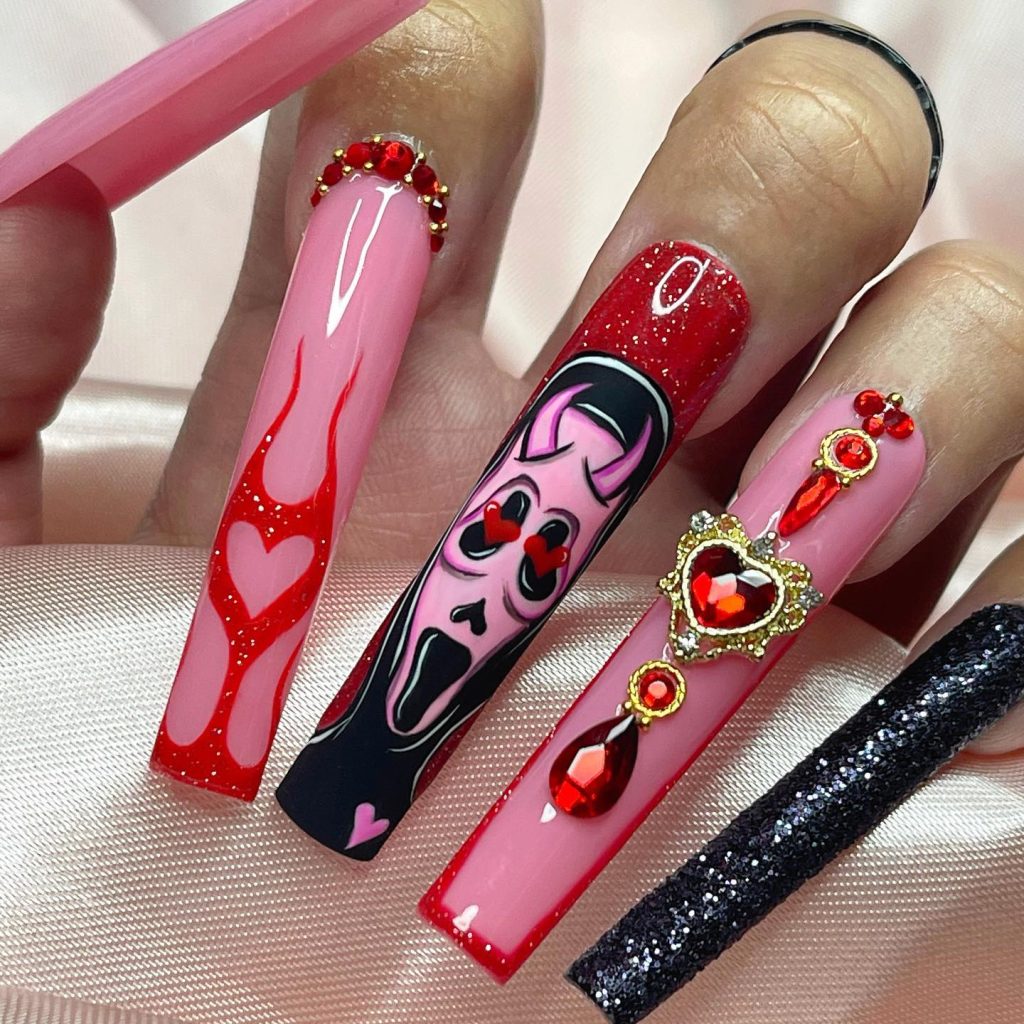 These might be my favorite nails in the bunch, these super cute Scream inspired nails with surely turn heads this Valentine's Day.
#11 French Hearts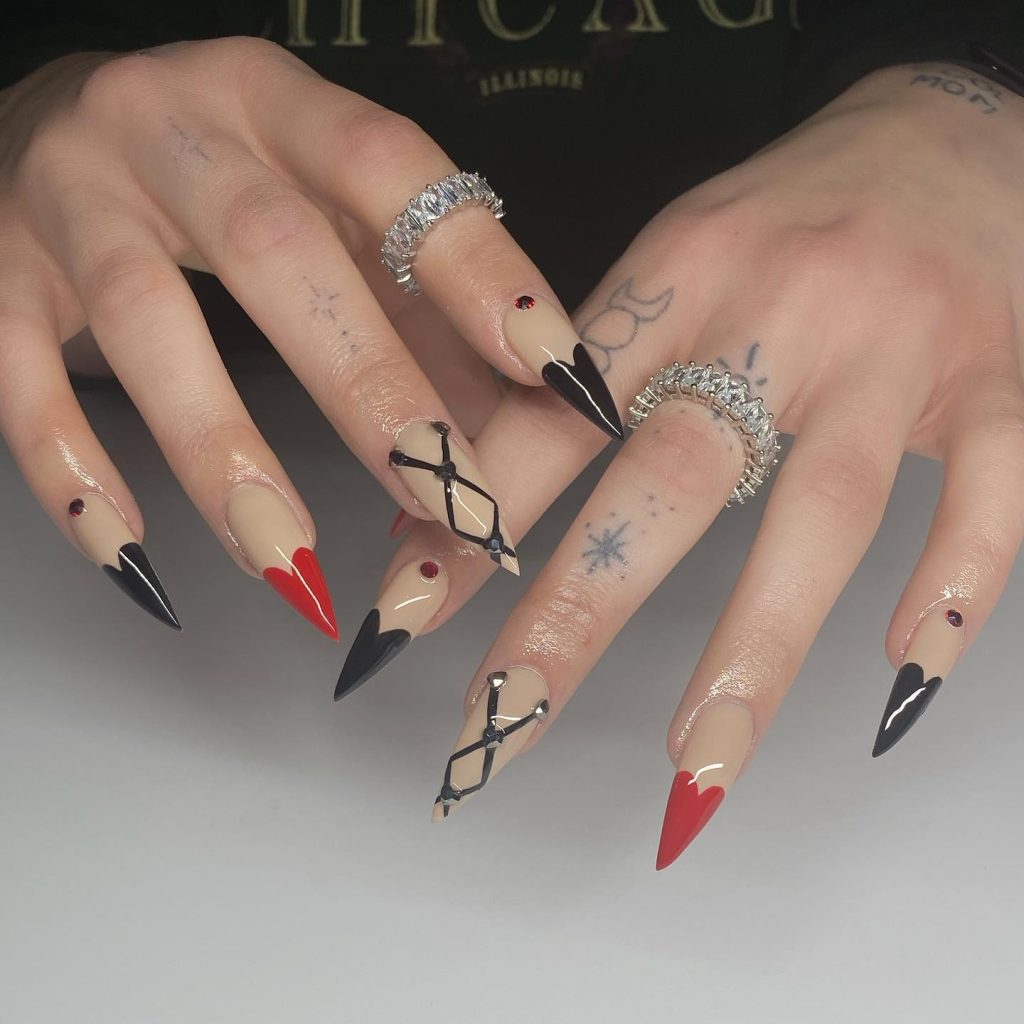 Any variation of these french tip nails is a perfect alternative to the ever-present mushy gushy vibes of Vday, while still maintaining the festive spirit.
#12 Red Swirl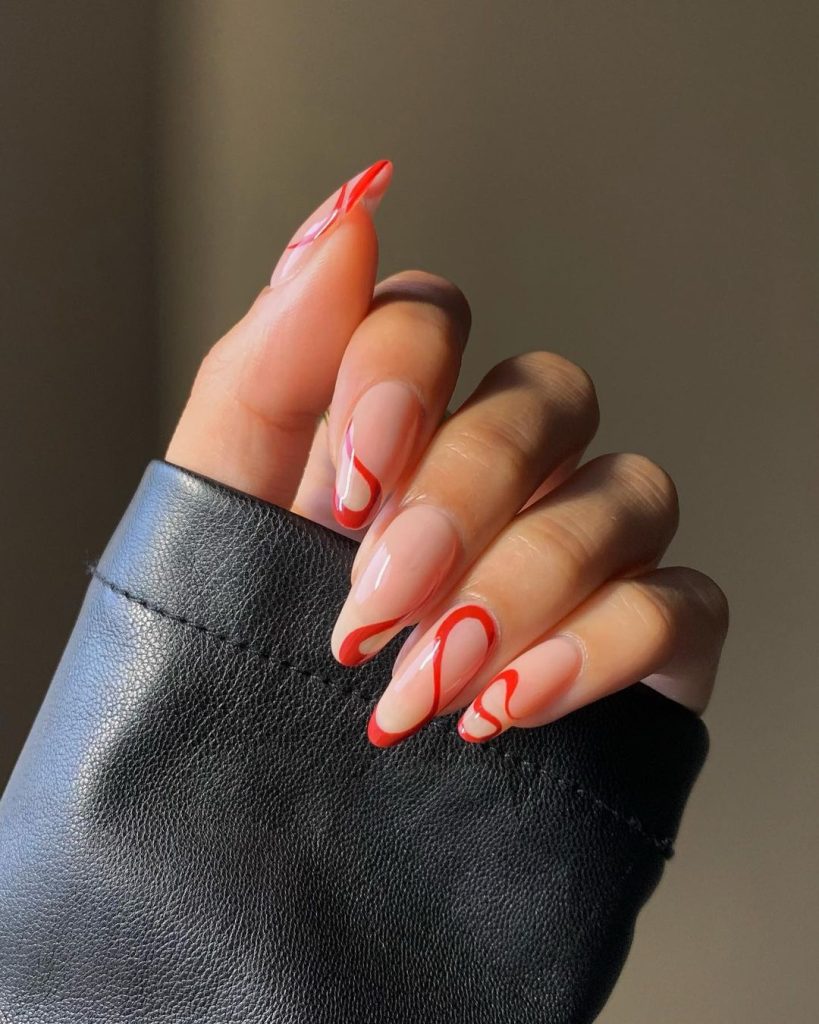 Leaning on the subtler side, this design gets the Vday spirit across without compromising too much of your overall aesthetic.
#13 Baby Hearts & Gems
Cute and classy never goes out of style, and these nails are no exception!
#14 Encapsulated Stiletto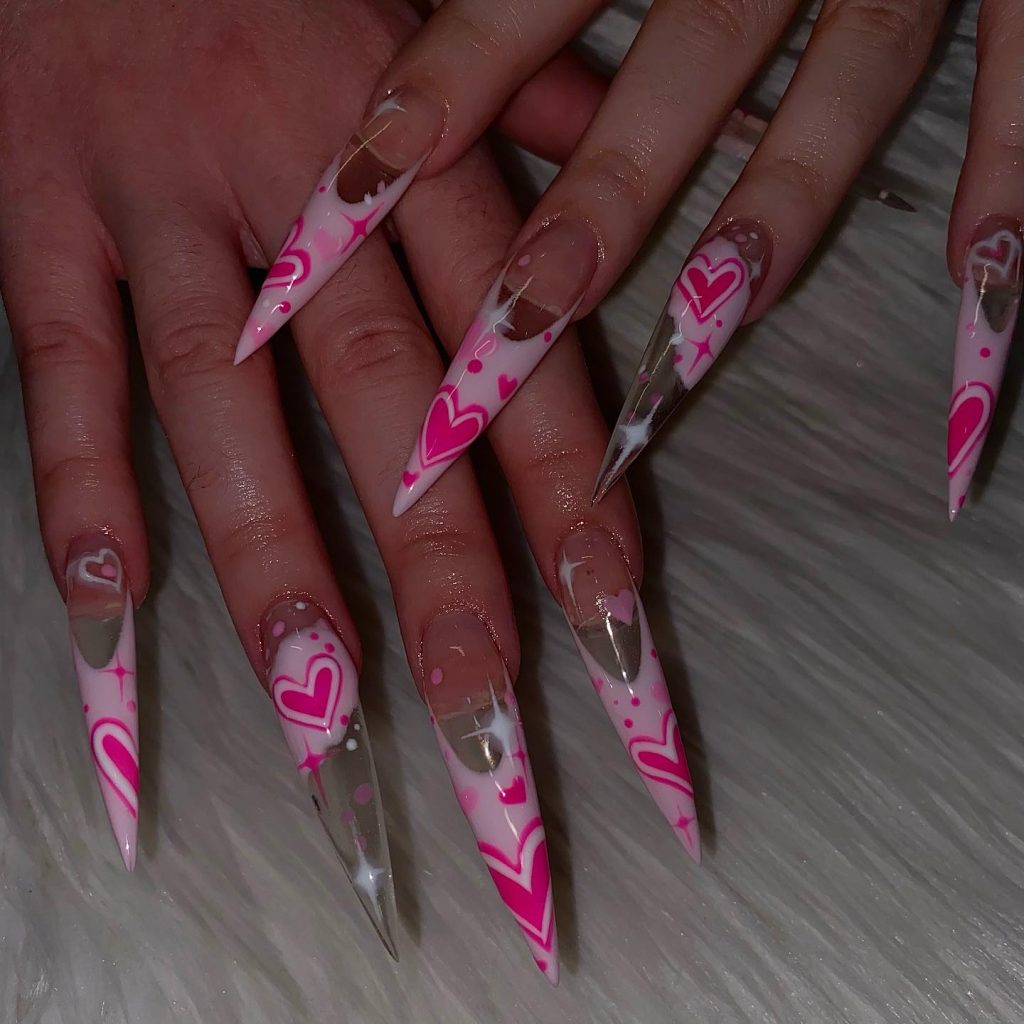 These nails are extremely fun and vibrant and I have no doubt they'll leave you smiling each time you catch a glance of them.
I hope this guide has provided you with some much-needed nailspo, and that you all have a wonderful Valentine's Day! No matter what you do, please practice self-love and take care of yourselves!