If you're anything like me, the second September 1st hits you're forcefully inducing the beginnings of fall. Who cares if it isn't technically fall until September 22nd? So what if it's still 90 degrees and sunny out? If the calendar says September then that gives me cause to switch out my lavender coffee creamer for pumpkin spice and start donning the more autumnal colors in my summer wardrobe. Even if the leaves haven't exactly started turning and the air remains without that crisp smell to it, in my mind, September brings the start of spooky season and sweater weather, and pumpkin spiced everything.
What a better way to usher in the new season than with a new nail look? My favorite way to accessorize is with my nails and the turning of the seasons breathes new life into the more muted tones that we often neglect during the spring and summer months.
From neutrals to jewel tones, autumnal colors have something for everyone, and we've collected 14 fresh nail ideas for you to try out this autumn.
14. Every Rose Has it's Thorn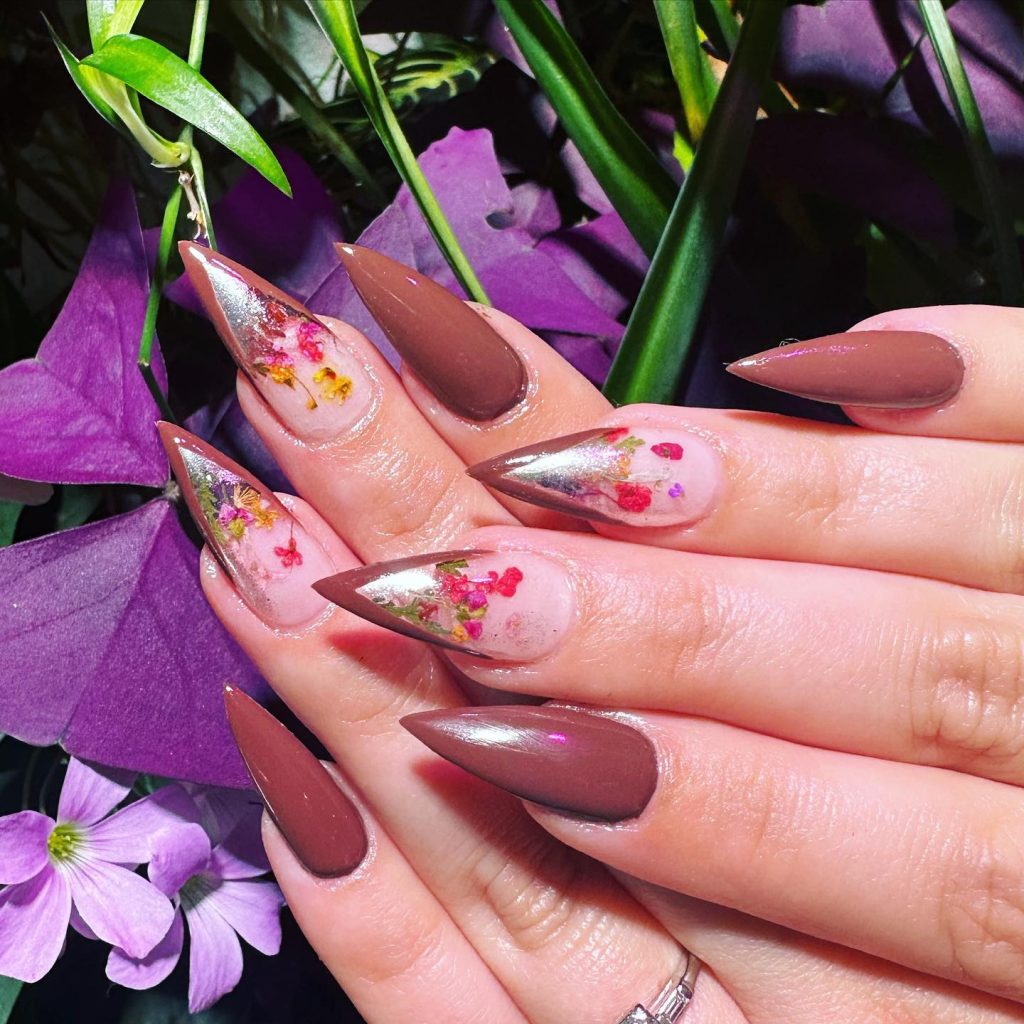 These encapsulated stiletto nails are a perfect transitional moment when it's still warm enough to stop and smell the flowers but you're craving a little fall flair!
13. Absence of Color Block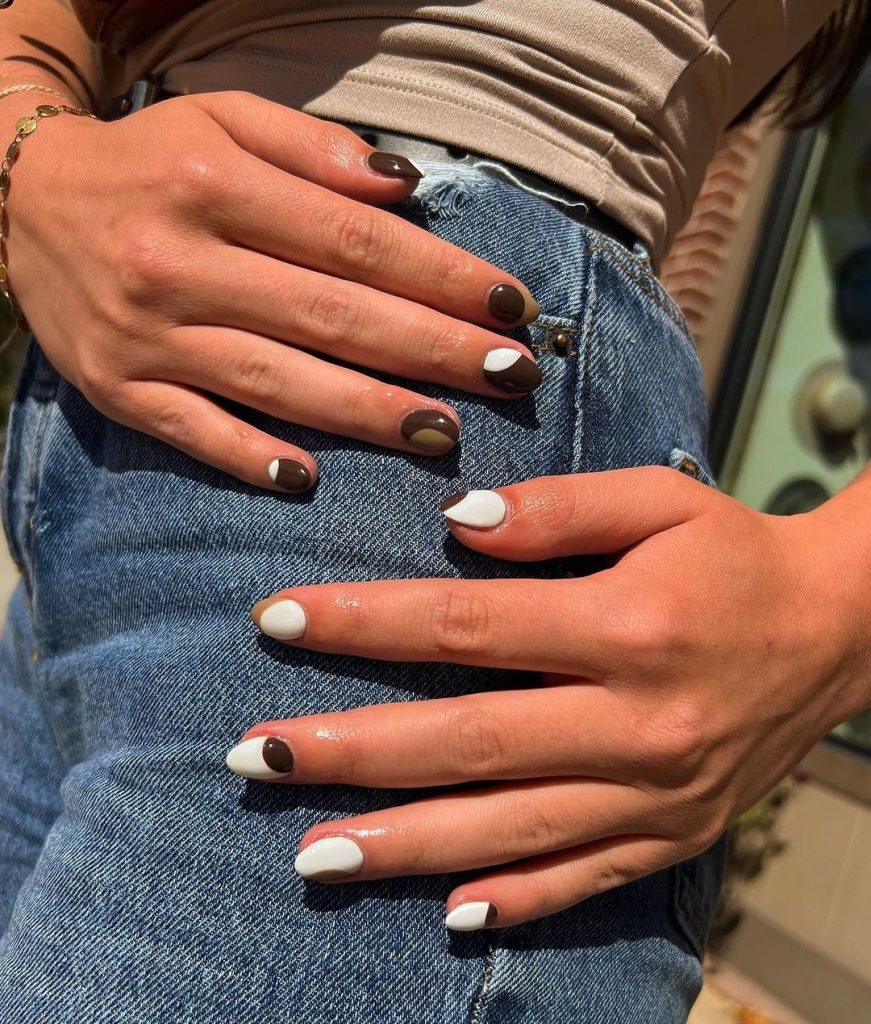 These neutral color block nails are literally so cute and you will in fact catch all the trendsetting girlies sporting this set all season long.
12. You Are the Sun & the Moon & the Stars
I don't think anything quite says "fall" like these dreamy mismatched sun and moon nails.
11. It's Giving Modern Art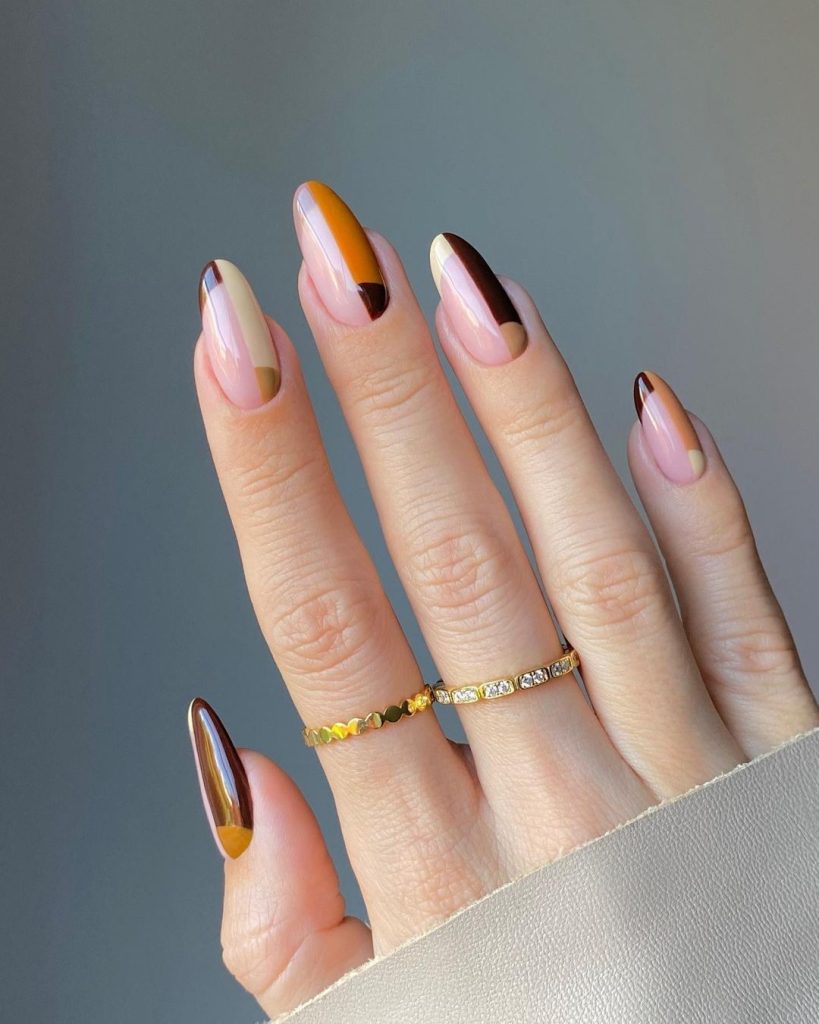 What can I say? Color block is always in season, try swapping out your summer colors for autumnal ones and you've got an easy transitional nail look on your hands.
10. Color Block, Color Punch, Color Kick!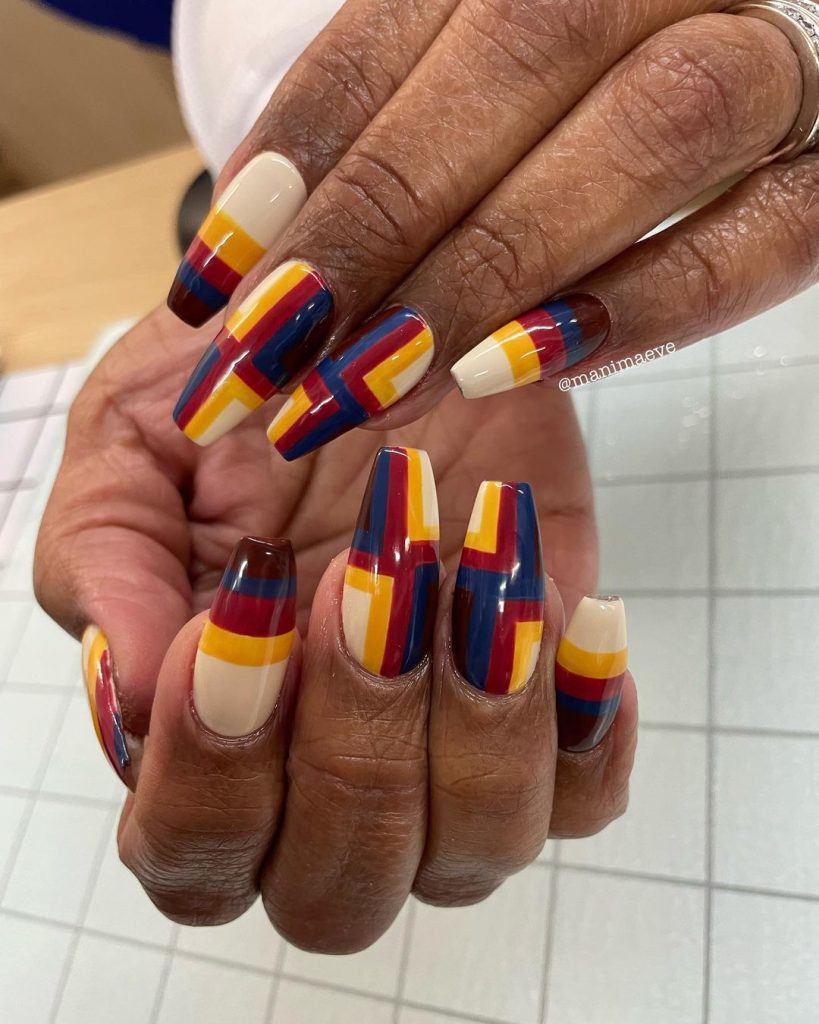 Dip in to the wide selection of jewel tones that are ever so popular this fall when curating your next nail Pinterest board!
9. Purple Aura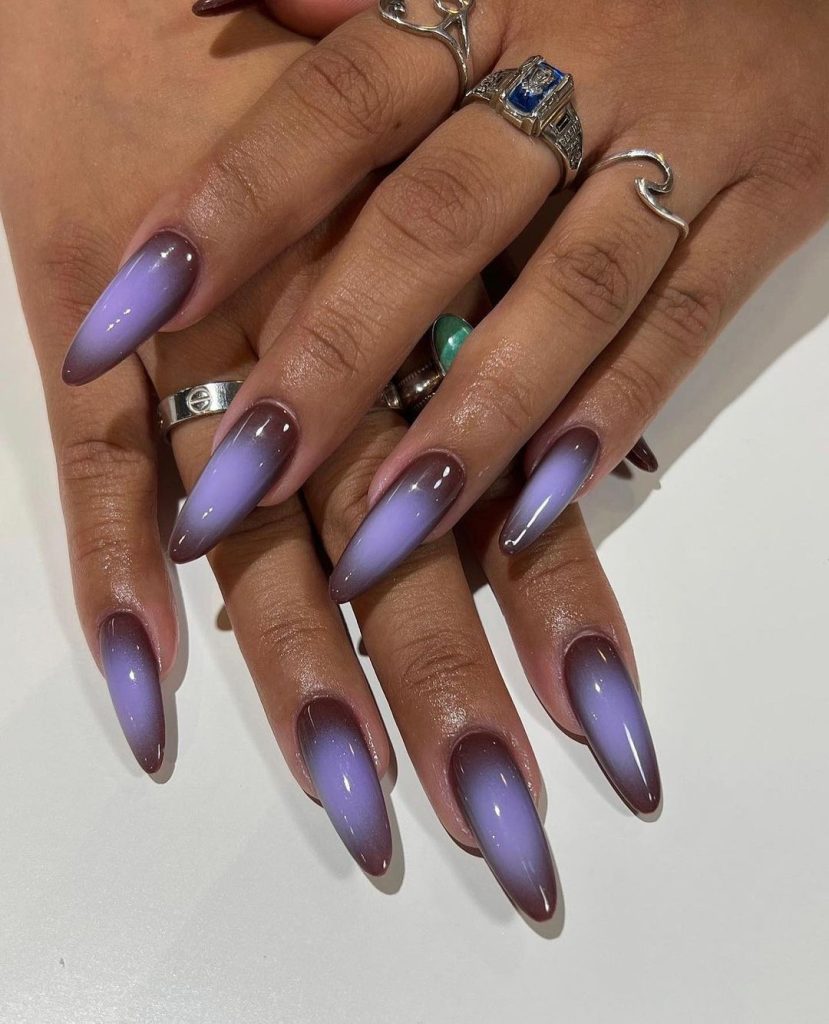 What is it they say about folks with purple auras? Don't want to give up the sheer chicness of your aura nails? You don't have to! Purple is such an underrated transitional color and this design is absolutely perfect for fall!
8. Millenial Bespeckled Neutral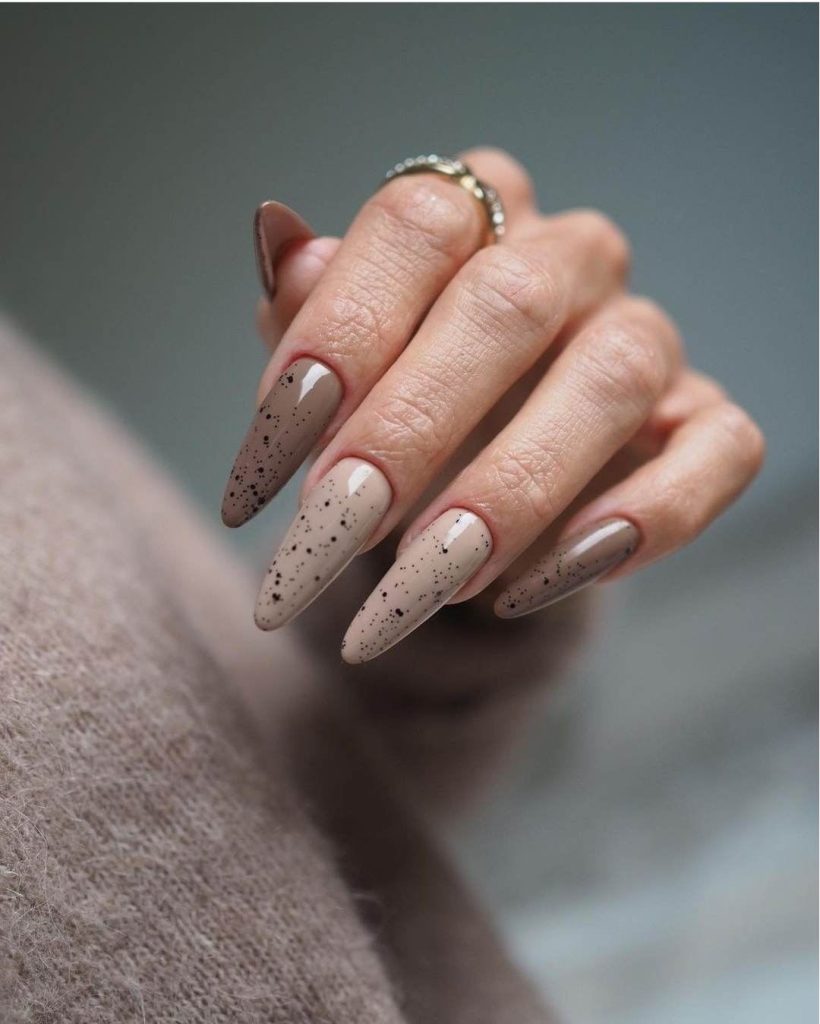 Want to keep it subtle but craving some flair? These bespeckled neutral nails are calling out to you from afar…"Pick me, choose me, love me!"
7. Golden Hour Year Round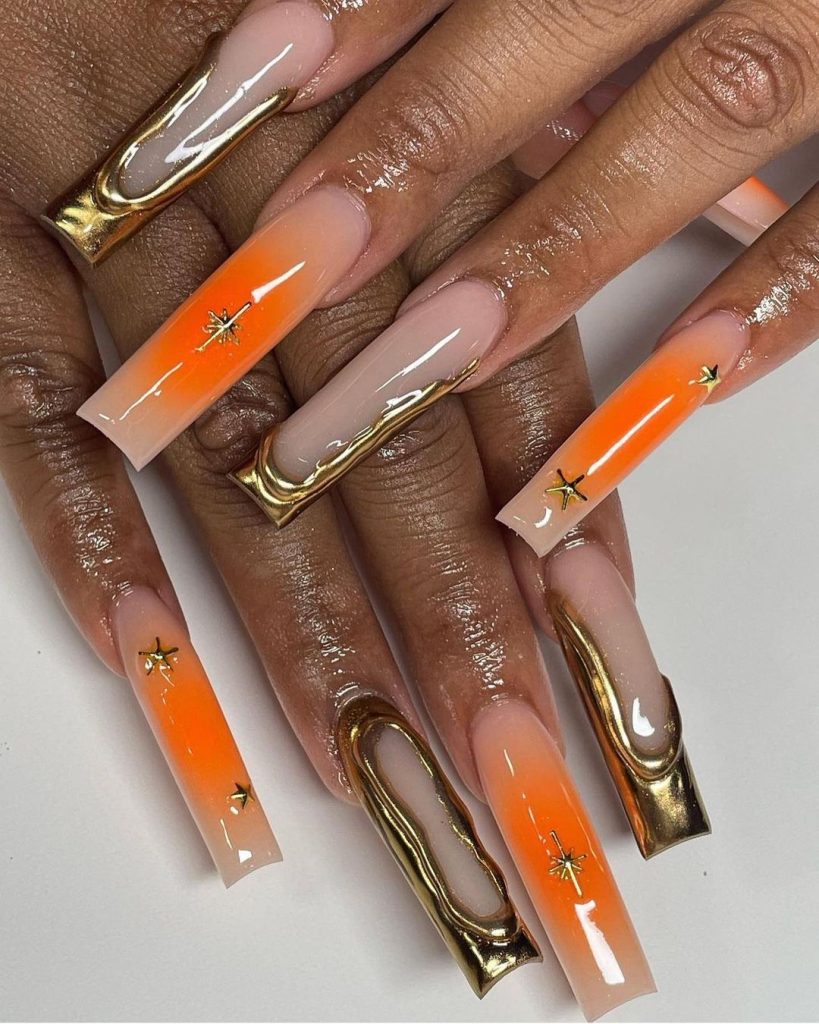 These orange aura nails with golden accents are to die for! I will literally dream of these adorable little star additions at night.
6. We Ride at Twilight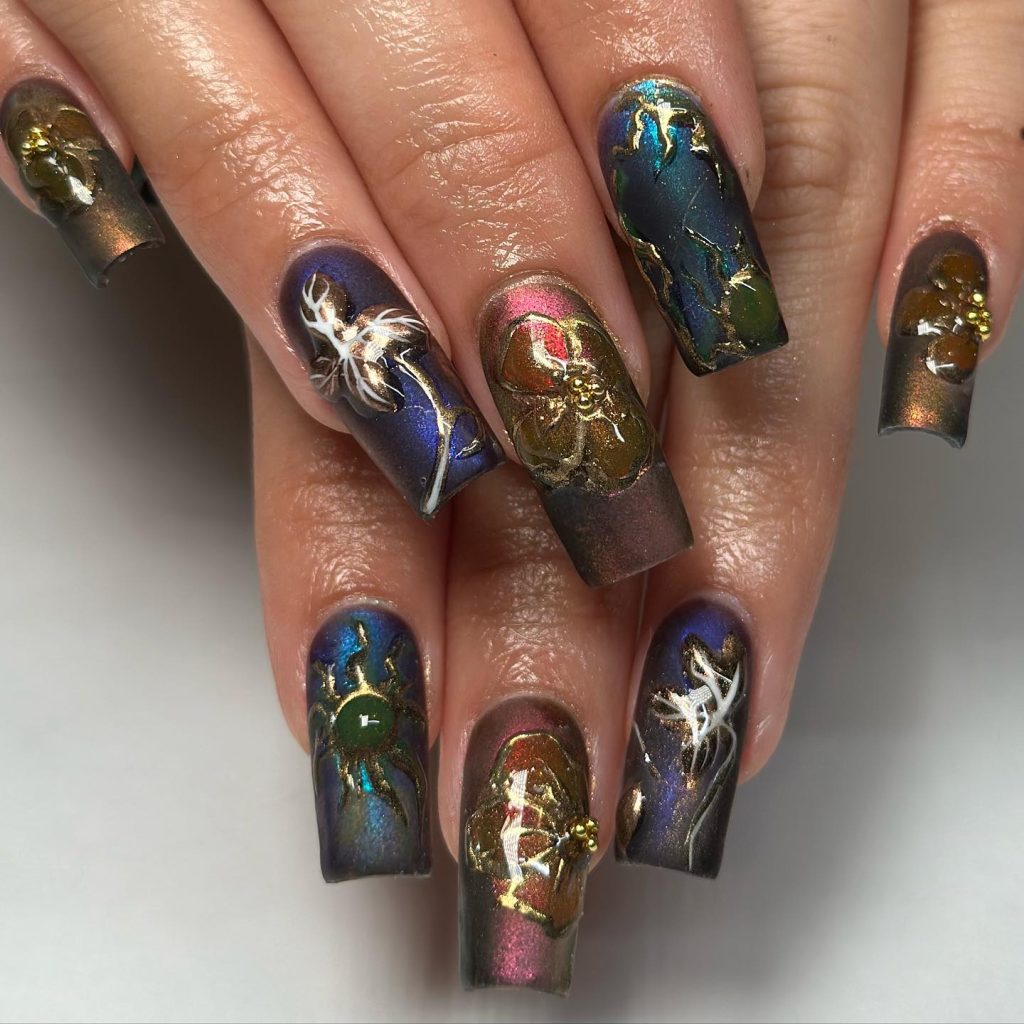 These jewel toned nails with little chrome flourishes are truly the stuff of all my darkest goth girly dreams.
5. Beautiful Blob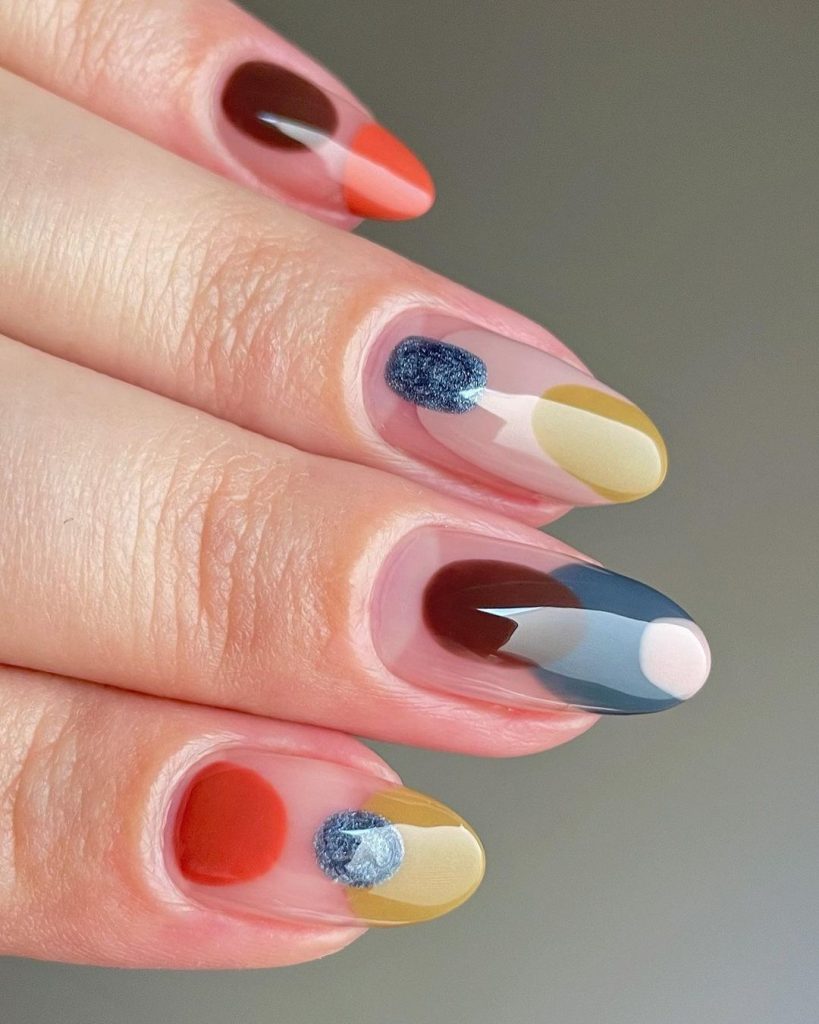 These color blocked blobs are giving that "back to school, just got my nails done" vibe and we are here for it!
4. Purple Vortex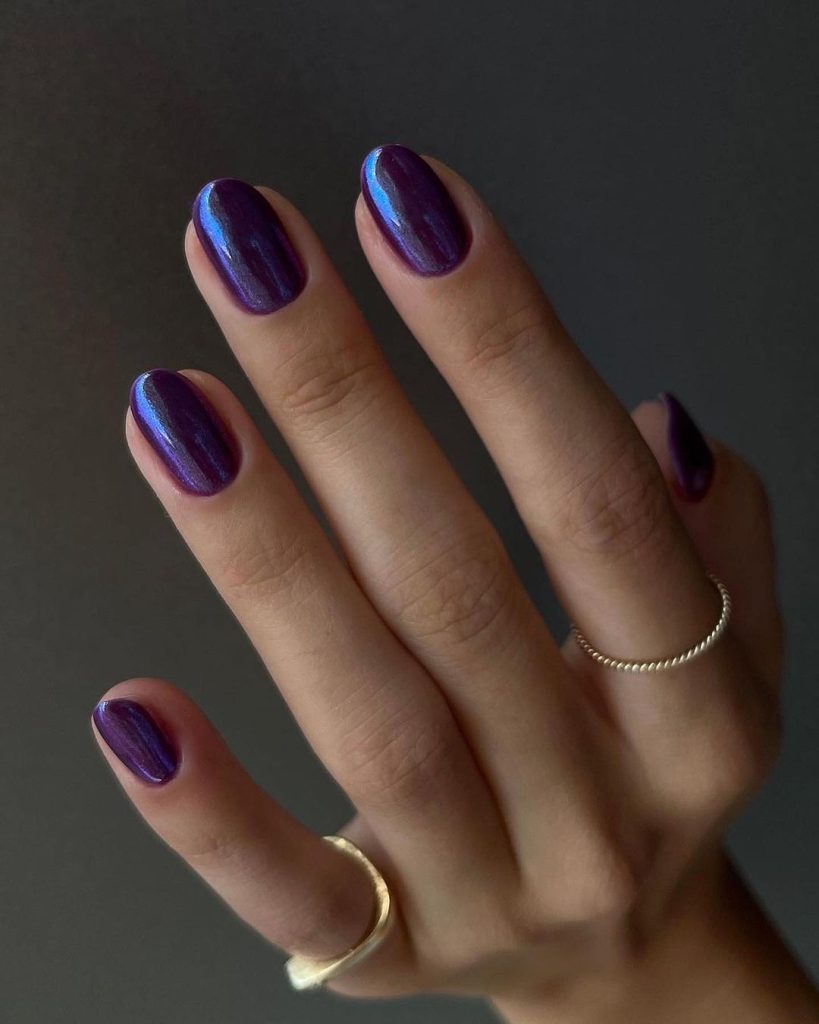 These midnight purple nails are simple but have so much depth to them.
3. Feeling Blue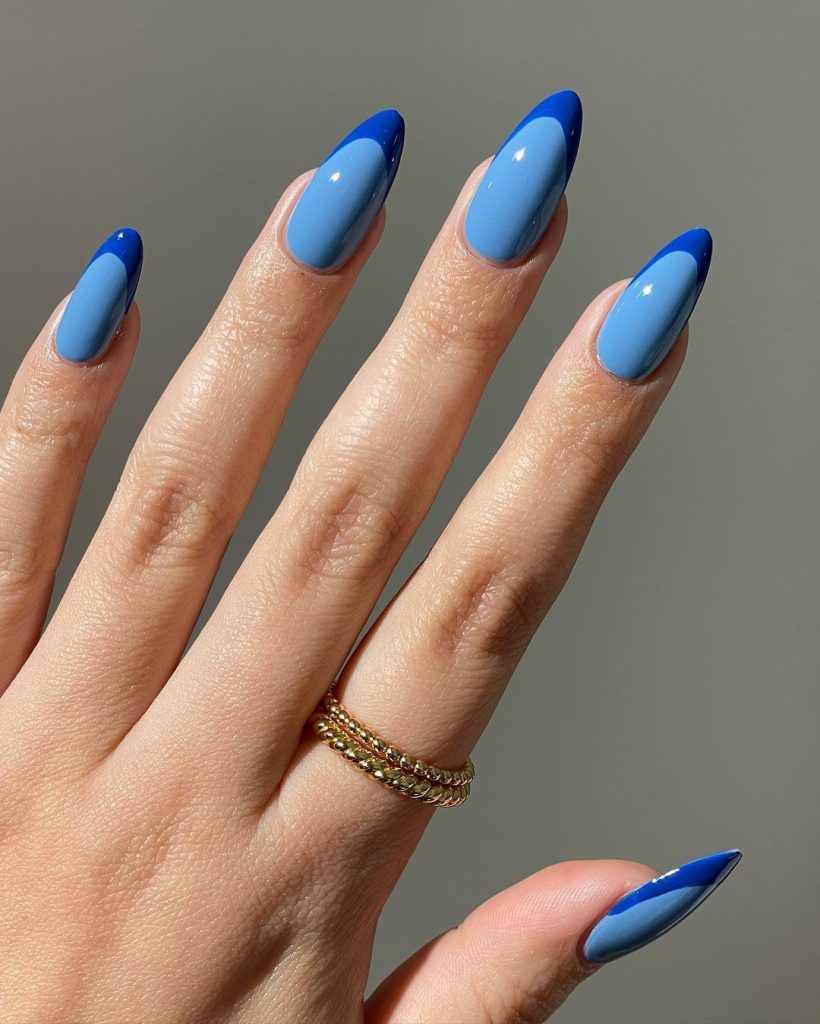 Blue on blue monochrome nails anyone?
2. Fiery Flourishes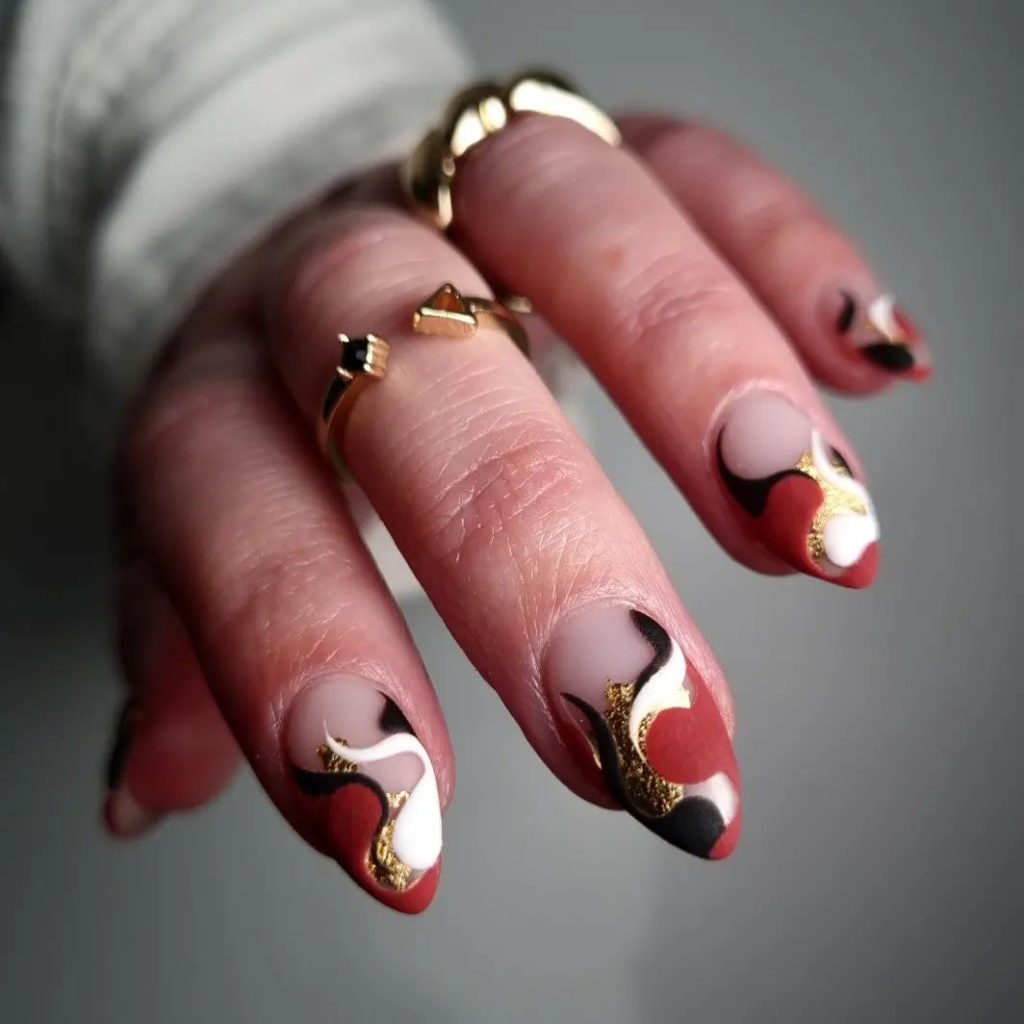 These matte and gold flourish nails are a wonderful expression of the self and are sure to turn heads this coming fall season!
1. Oh My Gourd!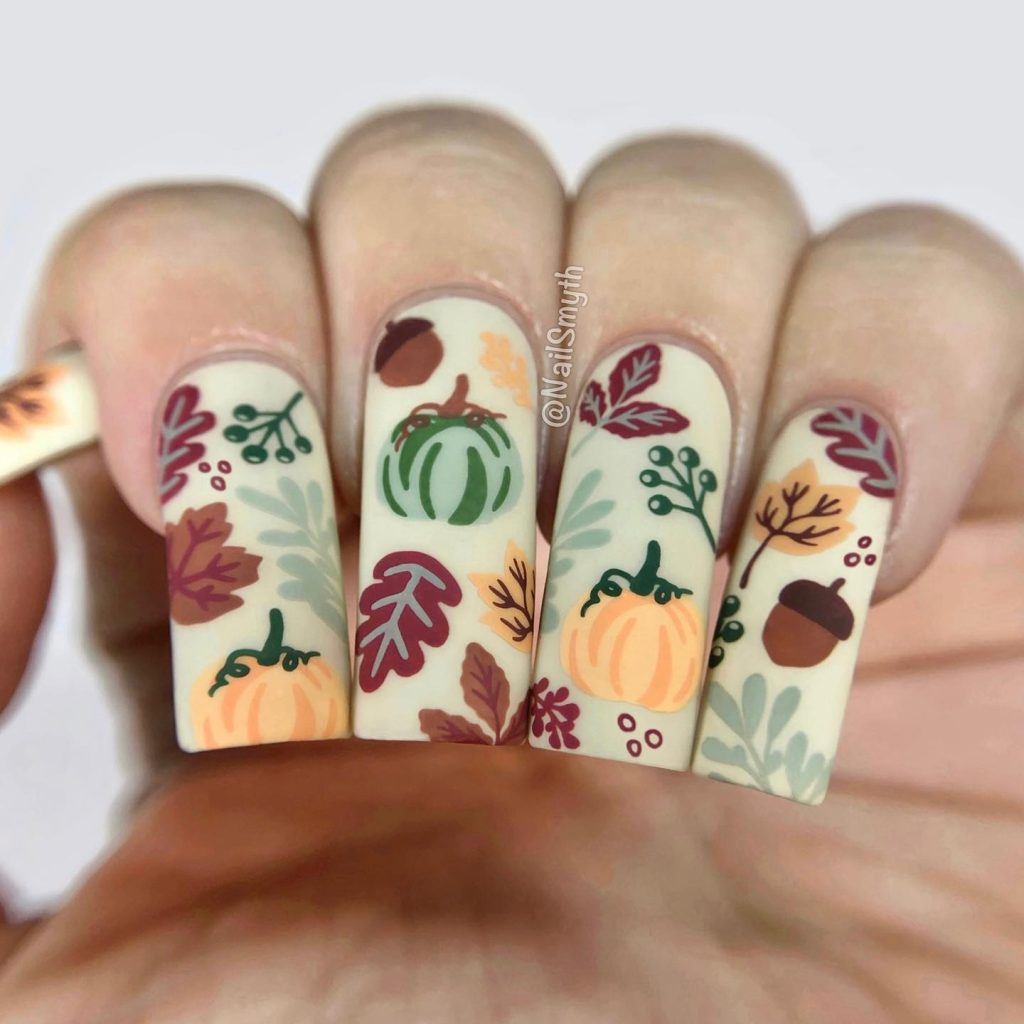 Who doesn't love a lean-in-to-the-bit autumnal spread for their fall manicure?
Hopefully this spread sparked some unreleased fall feelings within you, and provided you with some much needed inspiration this autumn!