Winter is fast approaching, and while the weather outside might have you thinking differently, it's time to start building those winter aesthetic mood boards and searching for some much-needed nail inspiration.
Your nails are an added accessory that are capable of tying a whole look together like a badass little bow. Nails are a phenomenal form of both self and artistic expression and there are countless inspiration posts, artists and nail technicians sharing their work out there for you to dig through. Trends may fade in and out of the limelight but one thing is for sure: dark colors, stars, moons and metallics will always be in for the winter season. No matter your preferred nail style, we've got something for everyone!
As your Fall and Halloween sets grow out and you're booking your trip to the nail salon, we've curated a list of 13 nail designs for you to show to your nail techs this winter.
1. Green French Tips With a Twist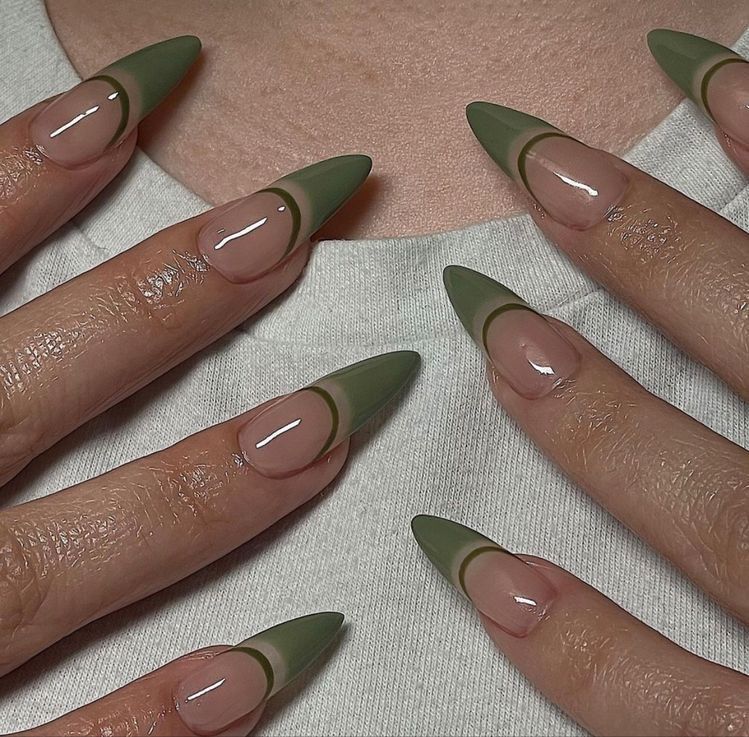 All shades of green are in this winter and these green french tips are the perfect way to incorporate that into your winter manicure.
2. Sparkly Red With Celestial Elements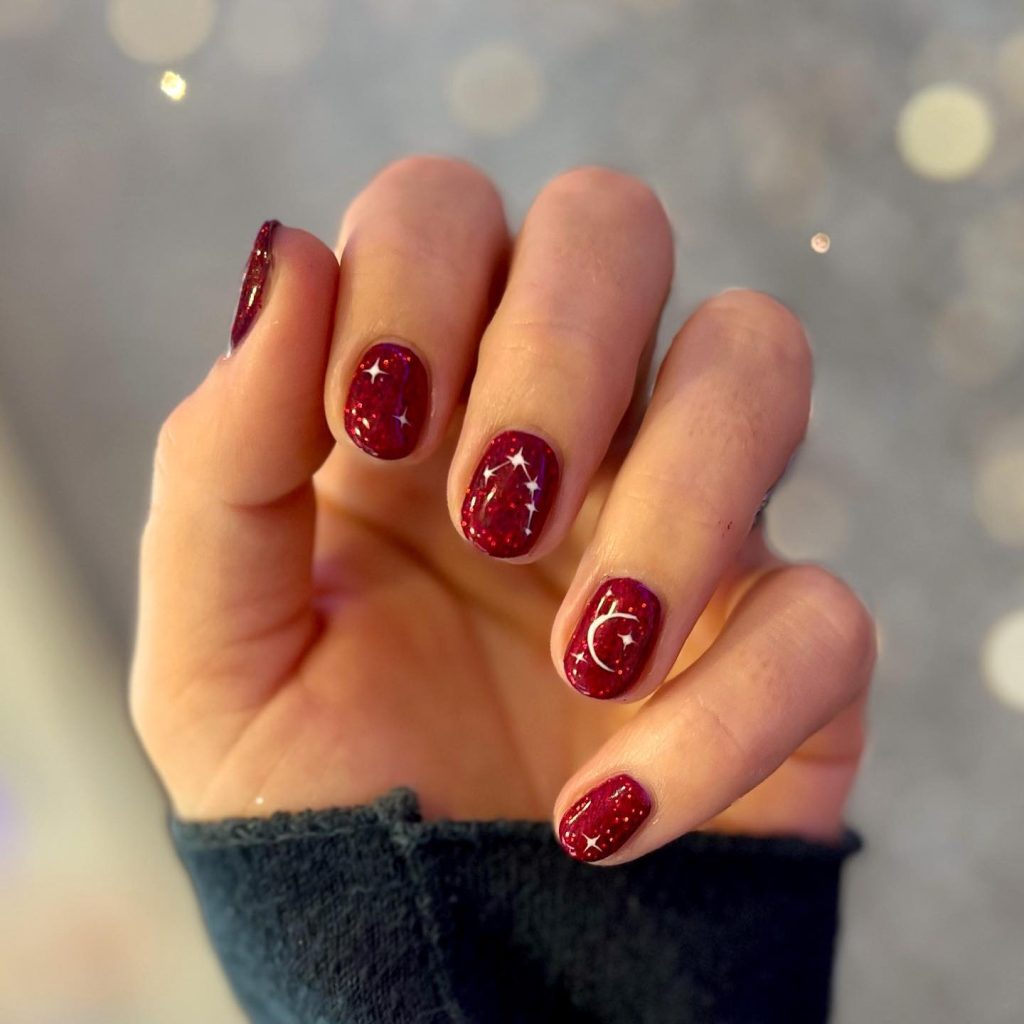 This design will work on short and long nails and is sure to get you in the mood for the holiday season!
3. Asymmetrical Design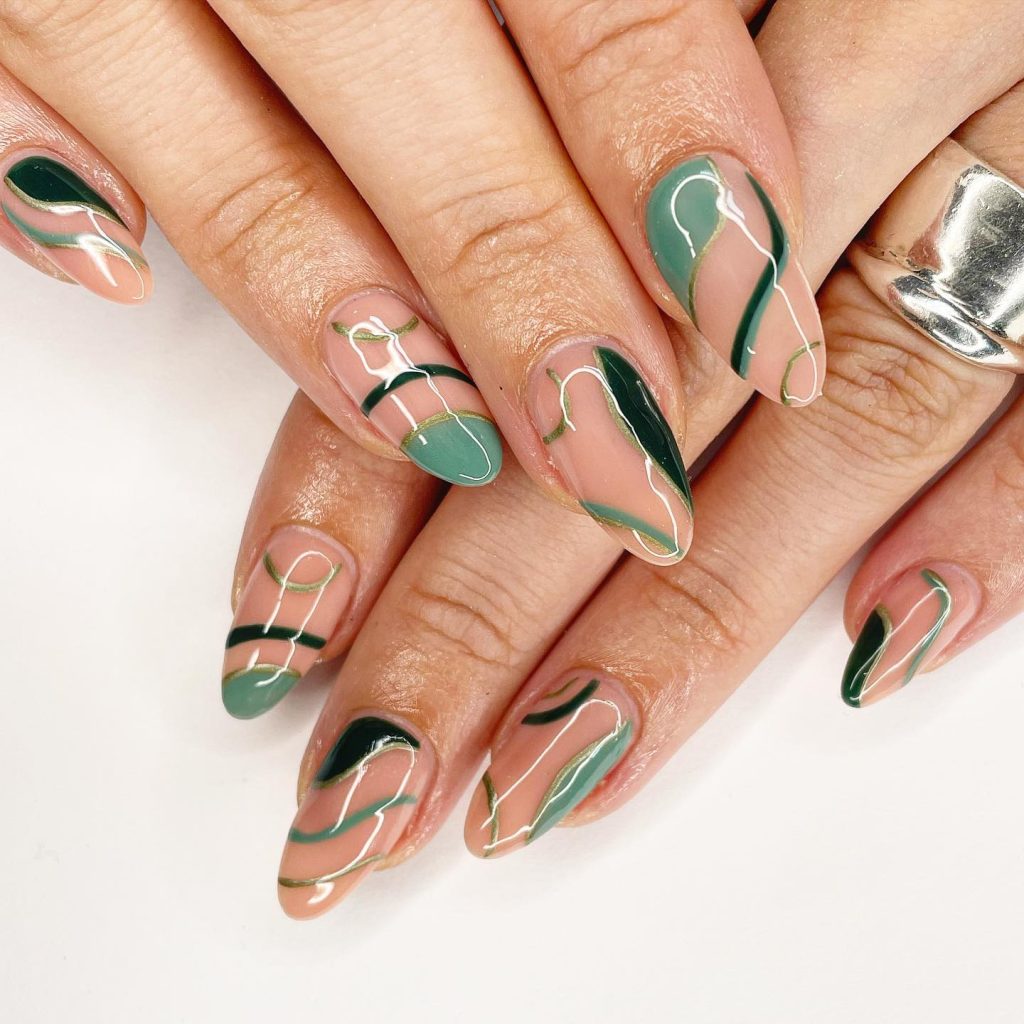 We told you green was in this season, and these adorable green and gold nails are no exception.
4. Black & Red Encapsulated Nails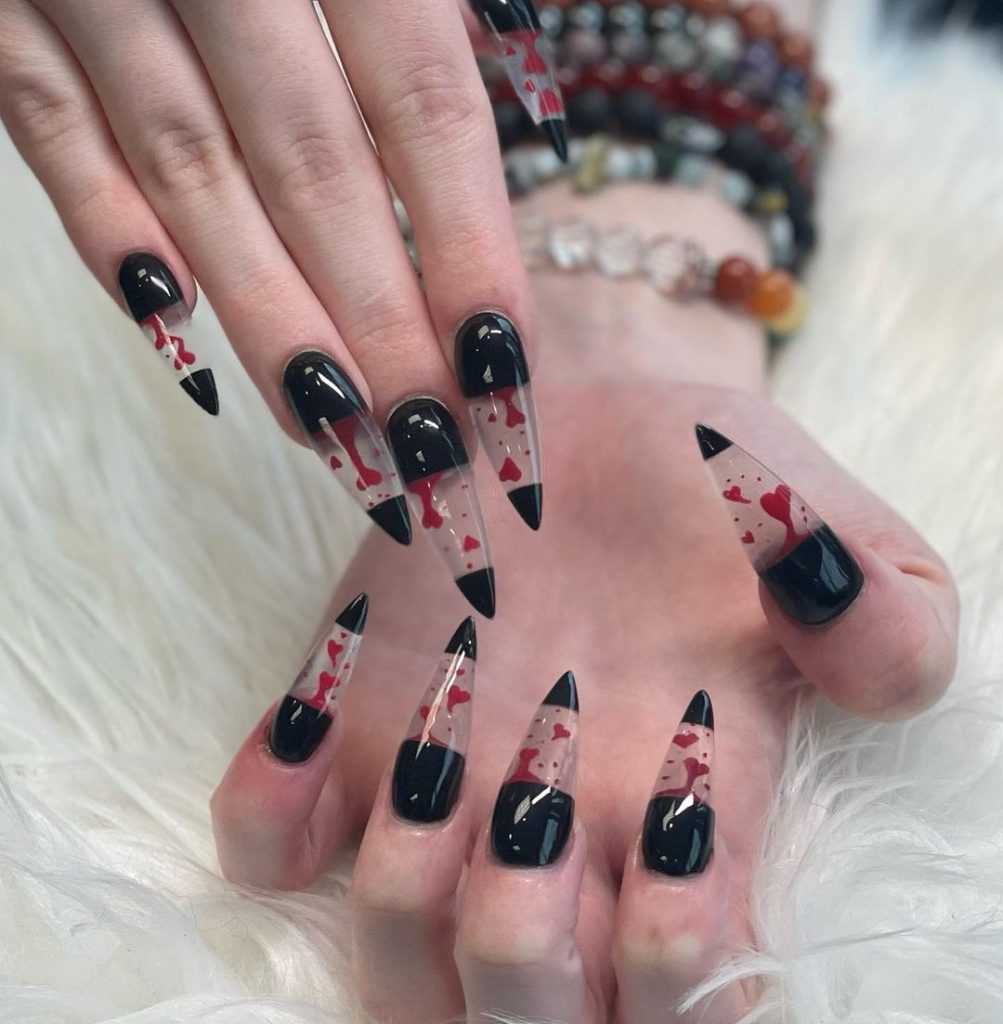 These black and red stiletto nails are the perfect blend between spooky and seasonally appropriate, and the best part is that you can ask for any sort of design within the encapsulation, so they're versatile.
5. Metallic Embellishment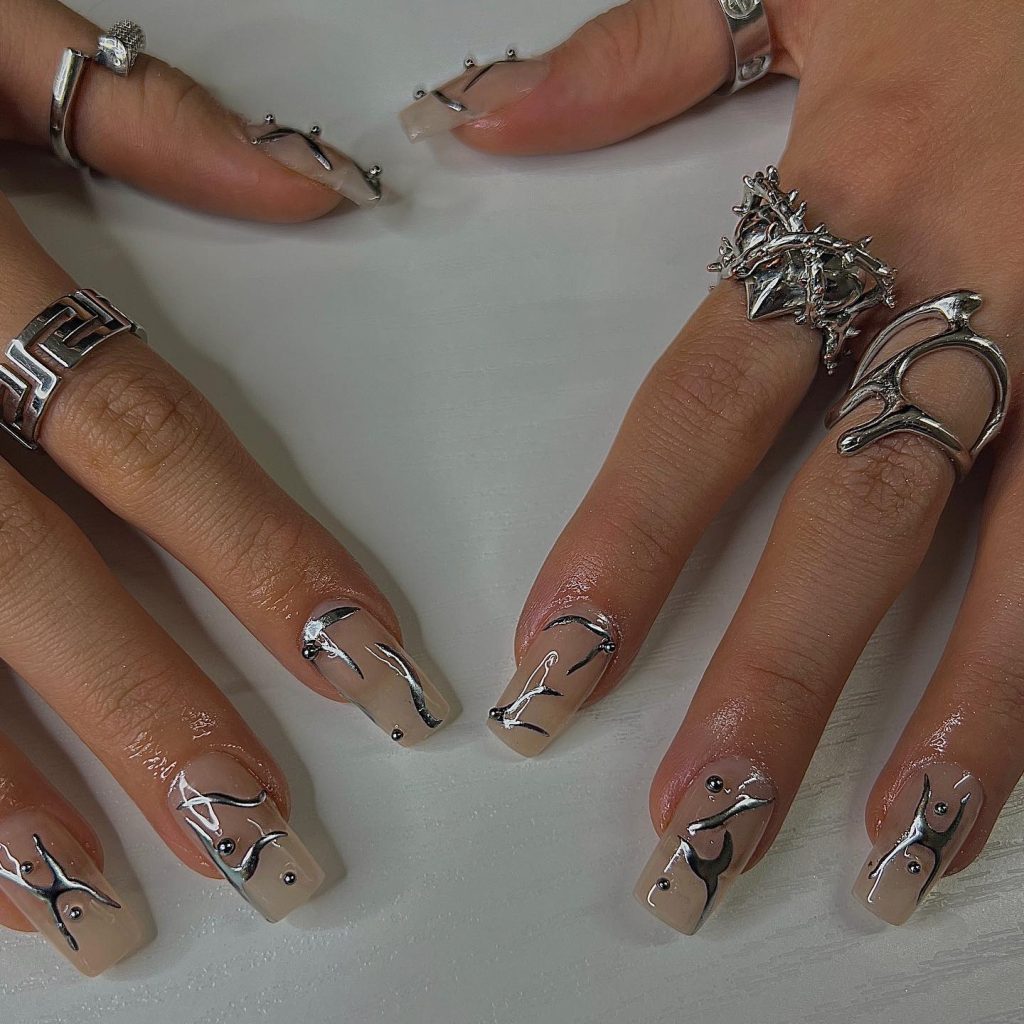 Metallics are in this winter and this nail design is the perfect way to jump on the trend while remaining seasonally appropriate!
6. Negative Space & Stars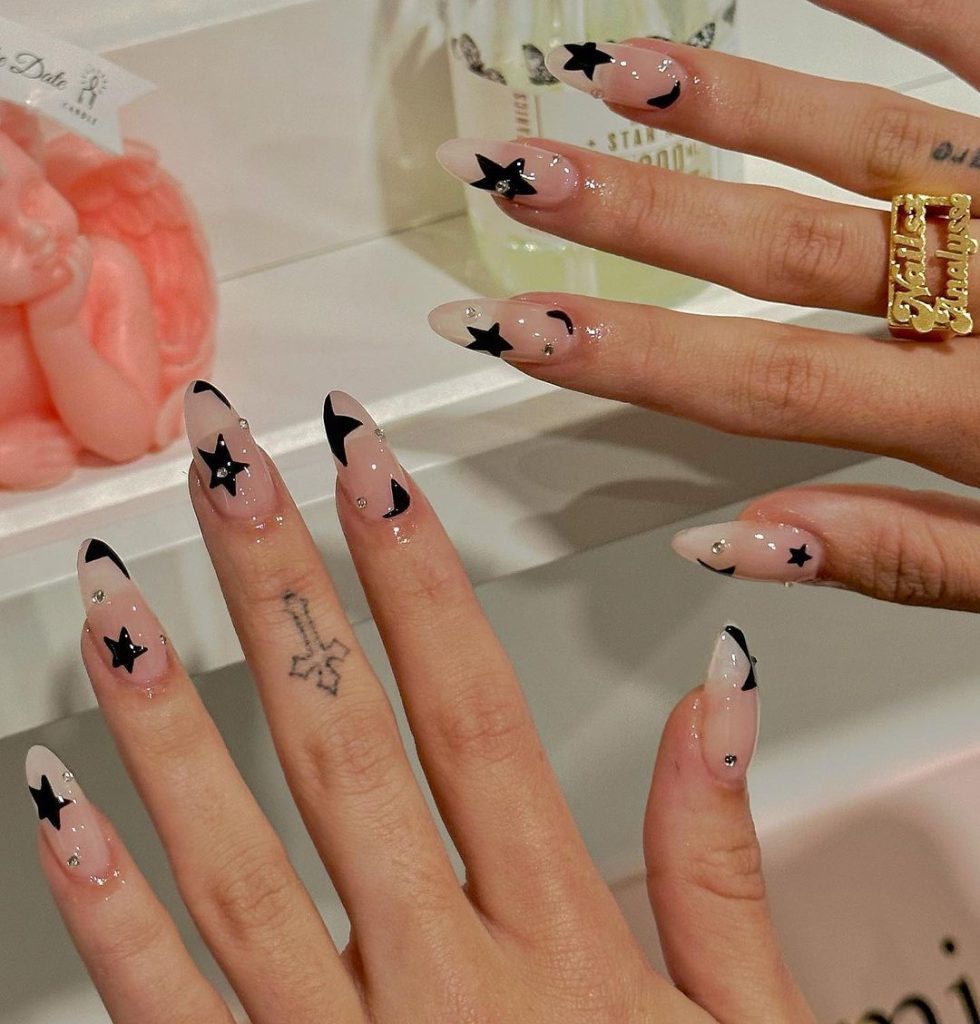 These stunning nails are a great transition design between fall and winter and are sure to catch any onlooker's eye.
7. Airbrushed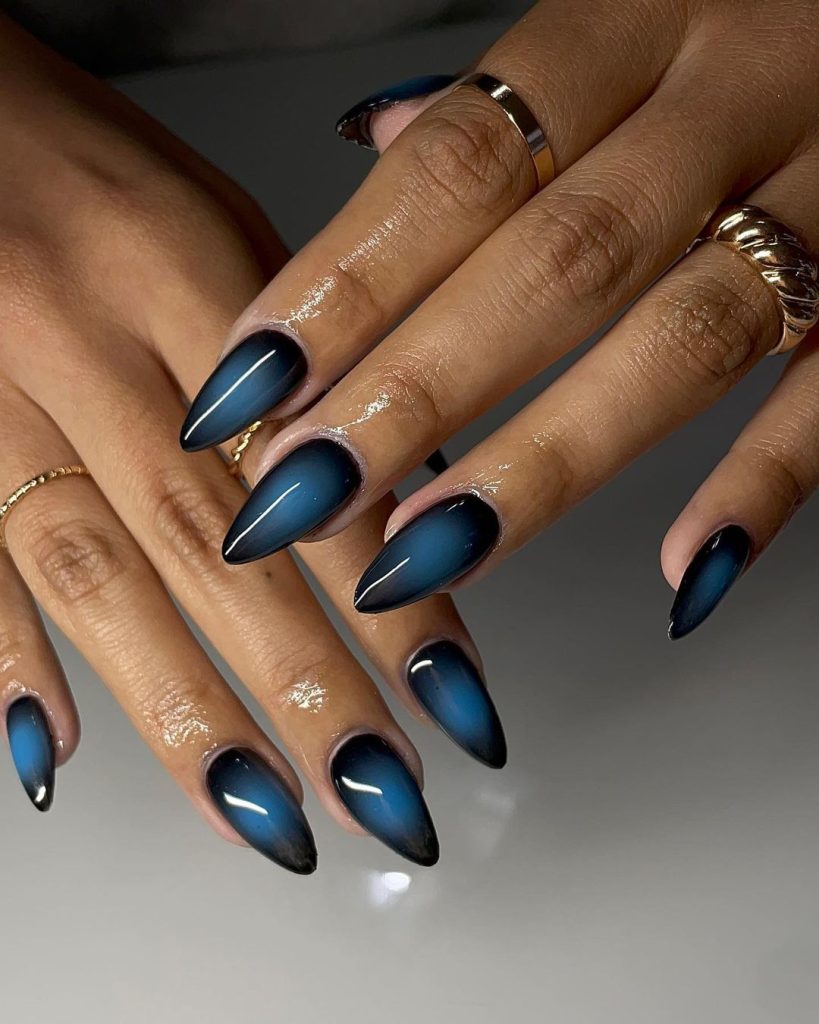 These moody airbrushed nails will work in any color, but they are a great style to rock for the coming winter season!
8. Matte with High-shine Tips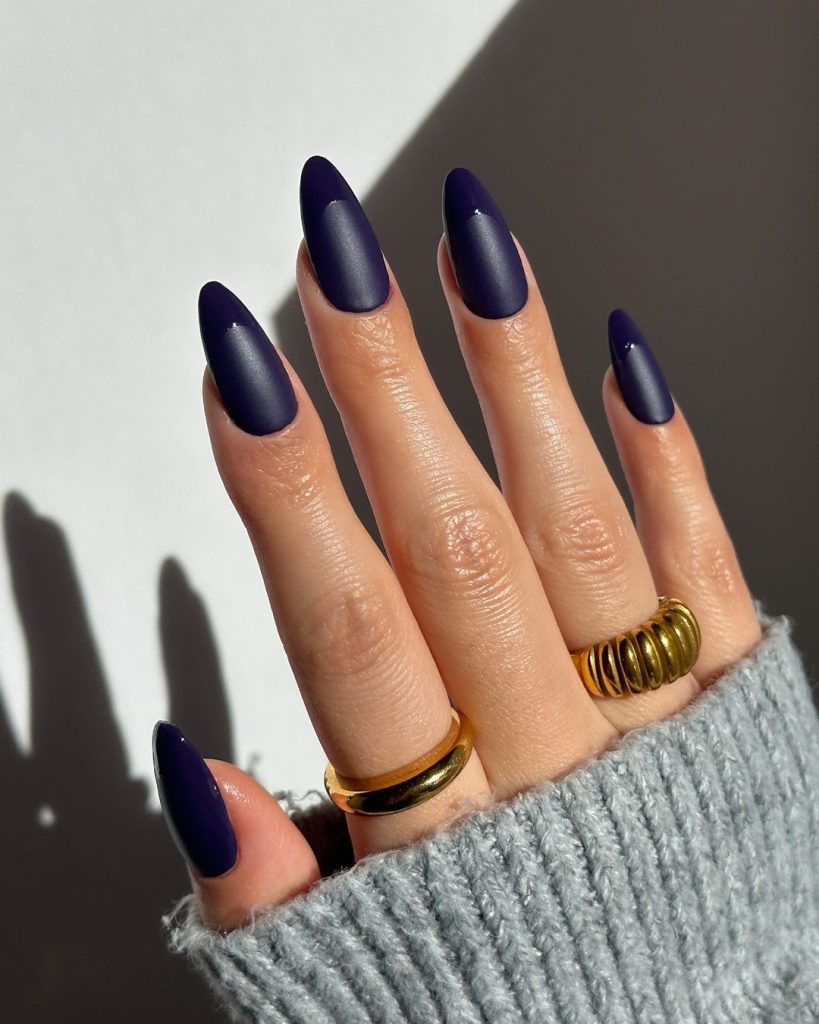 These matte nails with high-shine tips are a fantastic way to keep your nails fun in a subtle and elegant way this winter season!
9. Mind-bending Metallics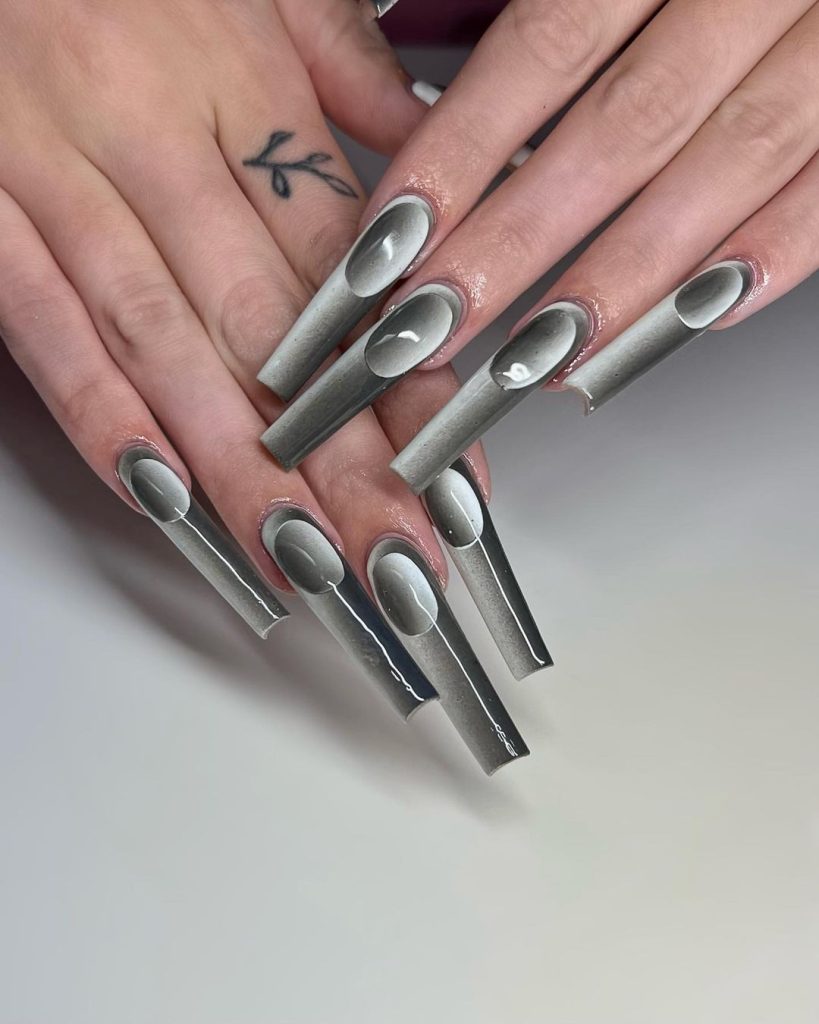 These mind-bending tips are sure to have people stopping you on the street to ask you where you got your nails done. Bonus, they're metallic so they're perfect for the winter months!
10. Dark Green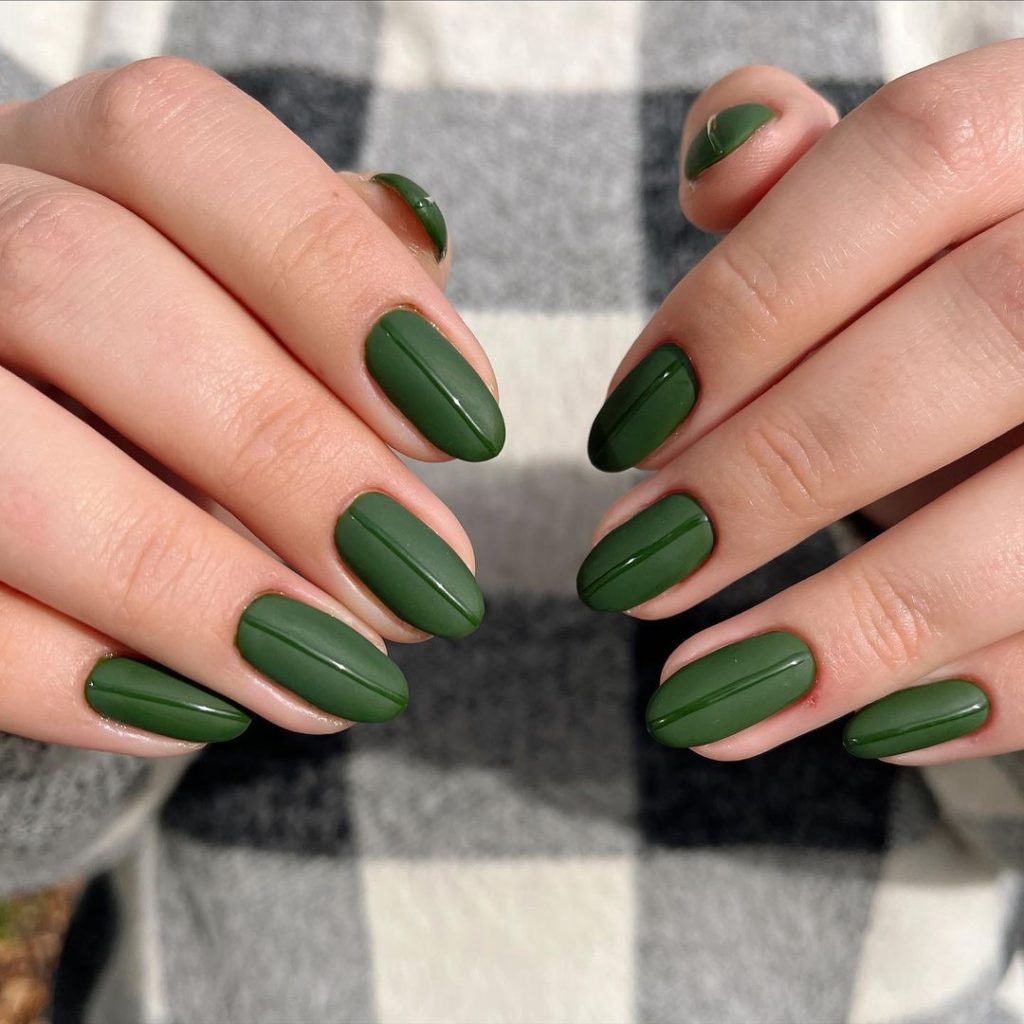 These nails are the perfect blend between classy and festive and will work on any nail shape!
11. Black & Bejeweled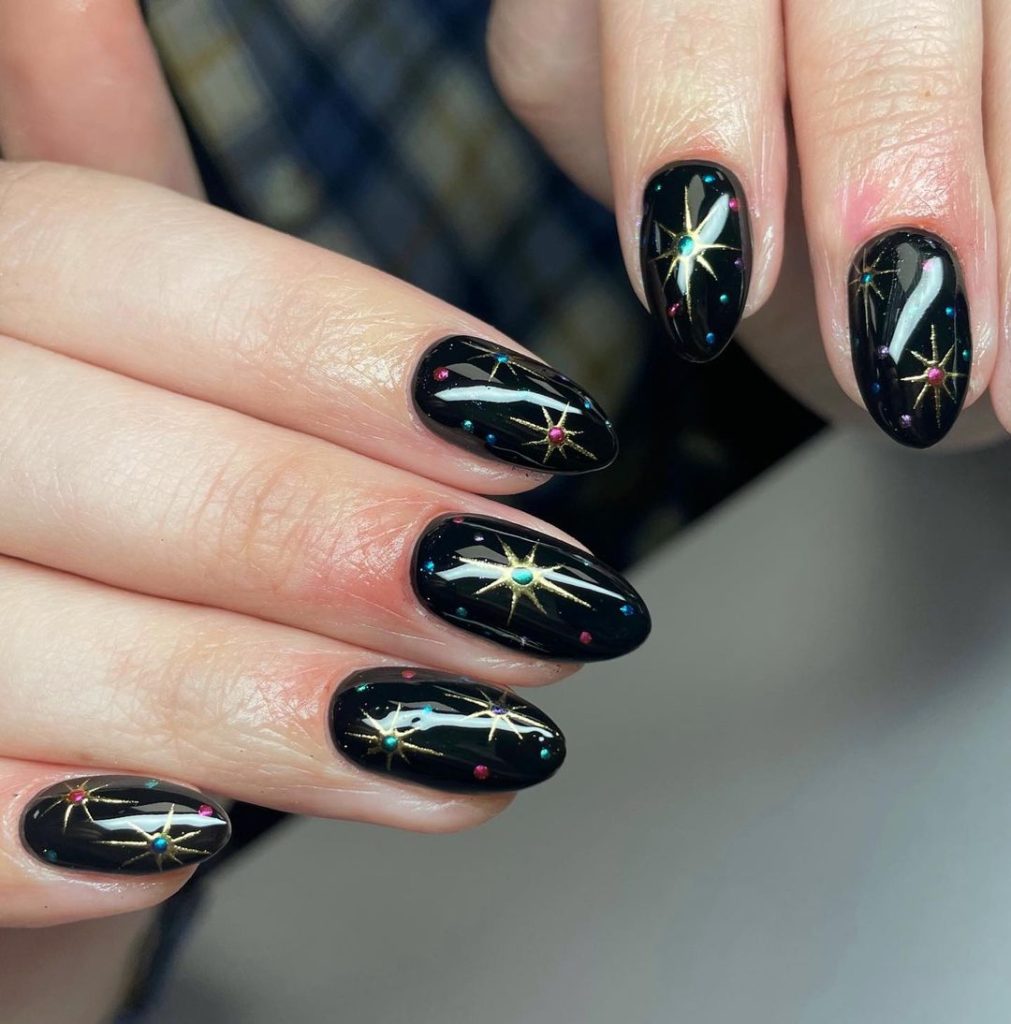 These high-shine black nails with celestial designs and jewel-tone embellishments are appropriate for the entire month of December!
12. Black Matte Embellishments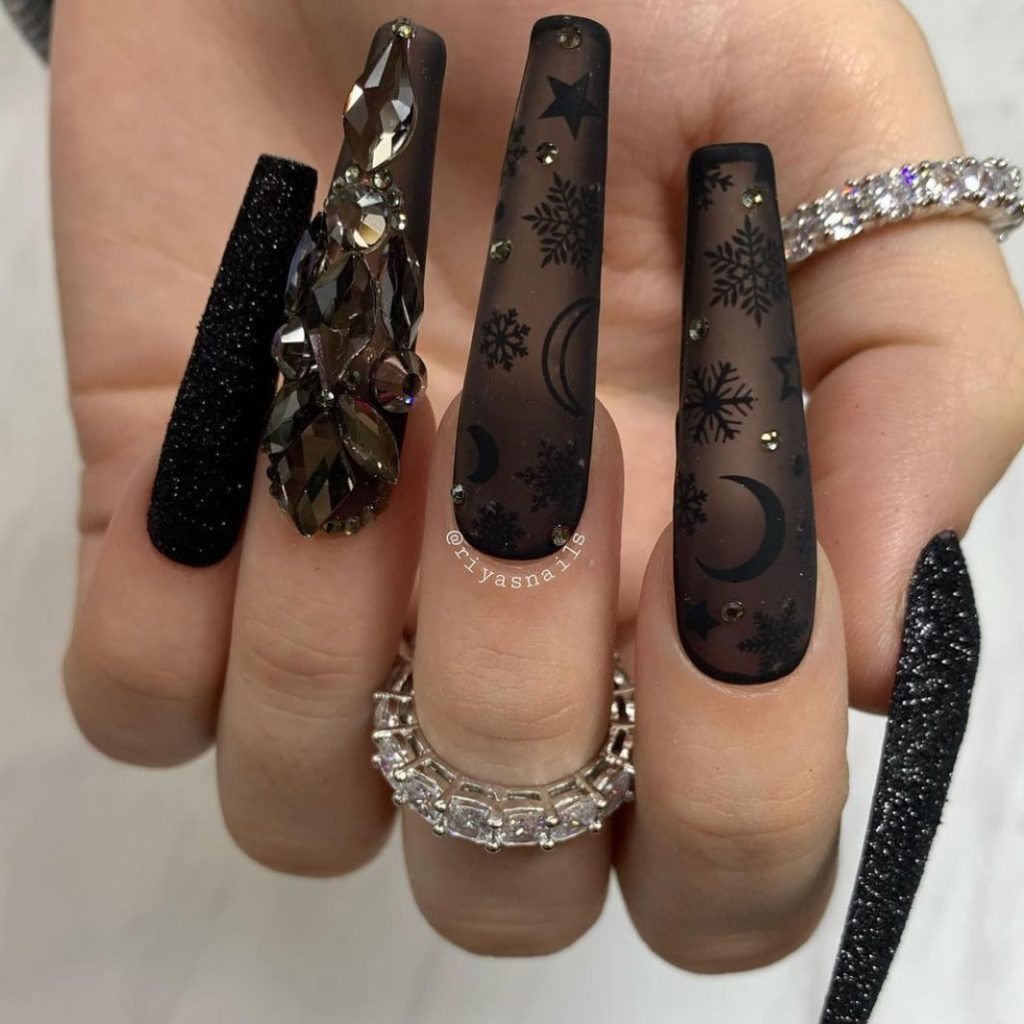 This set is decadent and luxurious! They're the perfect design for the winter season and will give you something to smile about in these gloomier months.
13. Sparkly Glam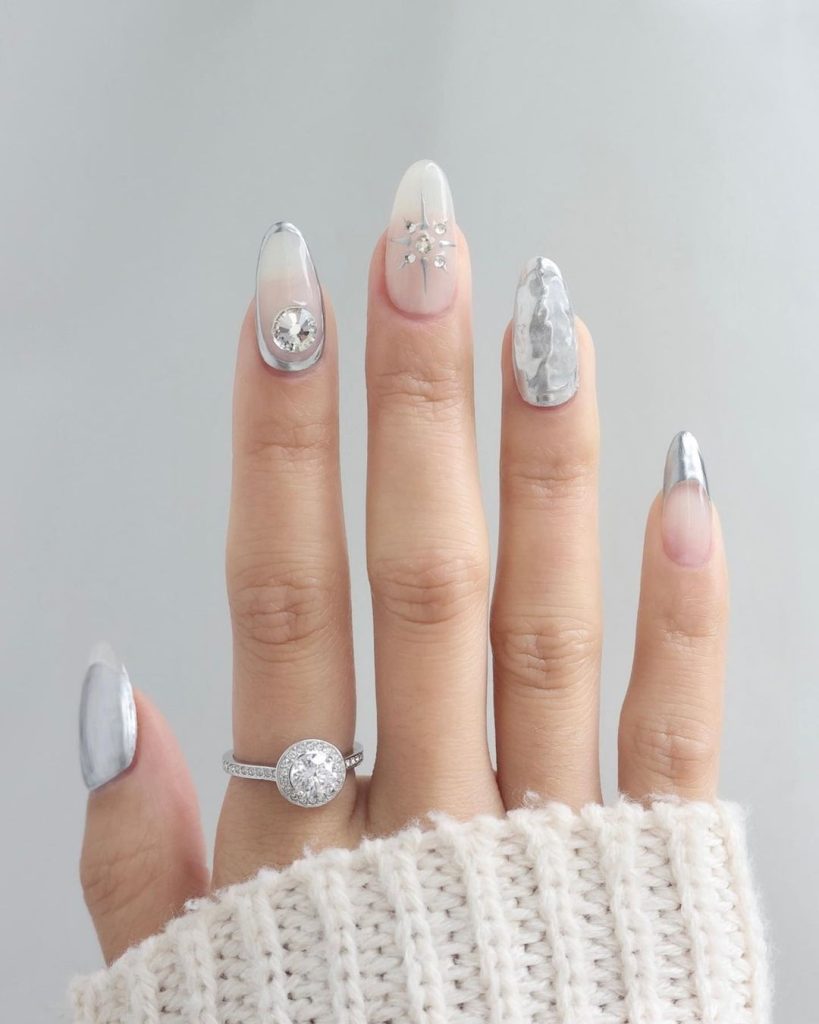 These stunning nails fit in with the theme of metallics this season and are functional as both a baddie and dainty nail design!
So there you have it, 13 nail designs that will hopefully spark some much needed "nailspo" this winter!