We all need to let out a good cry sometimes. Seriously. It's scientifically proven that crying releases oxytocin and endorphins, which is why you normally feel refreshed and calmer after a good cry. So, in order to keep functioning in a complicated world, it's necessary to let loose and let the tears flow. And what better way to cue the waterworks than to turn on a tragic movie, snuggle up on the couch with a snack and feel all the feels?
We have compiled the saddest movies guaranteed to induce some ugly, snotty sobs for that sweet emotional release. Get your tissues ready and message us if you need anything, baby.
Portrait of a Lady on Fire (2019)
"Portrait of a Lady on Fire" is a French romantic drama written and directed by Céline Sciamma. Taking place in 1770 France, Marianna is commissioned by a countess to paint the wedding portrait of Héloïse, a young and reluctant bride-to-be. Marianne must paint her without her knowing – she observes her day by day, to paint her secretly. As the women orbit each other, intimacy and passion grow. This movie is one of the most beautiful and profoundly original works of art and absolutely destroyed me. It is a sensual, intelligent and clear-eyed look at the transformative power of love, however briefly it may be.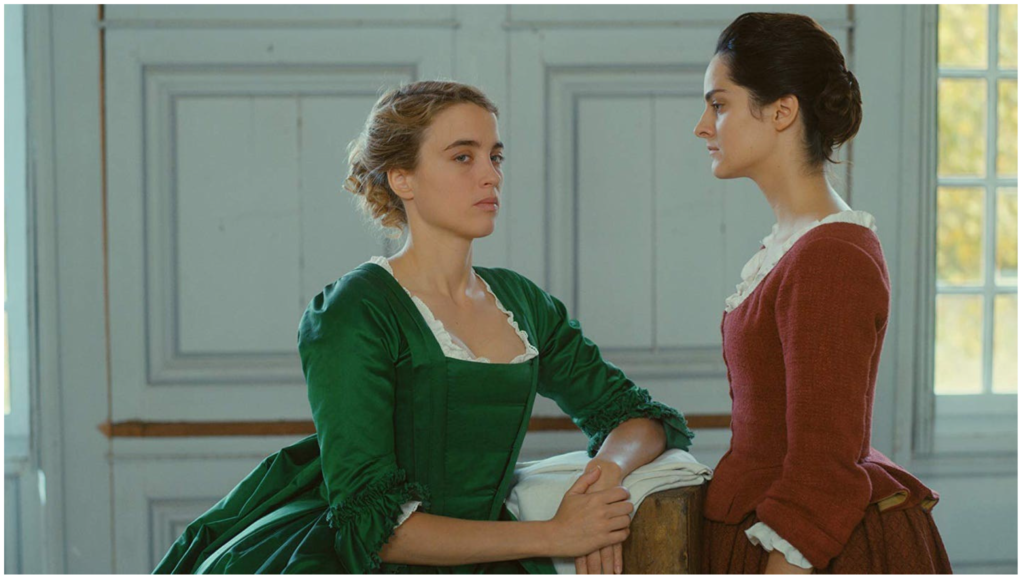 Blue Valentine (2010)
Written and directed by Derek Cianfrance, "Blue Valentine" offers a look at the idyllic past and troubled present of working-class couple Dean (Ryan Gosling) and Cindy (Michelle Williams). To the casual observer, everything appears normal. But a closer examination reveals the couple is caught in a downward spiral, catastrophic to their marriage. The reality of this movie is what is so devastating: how people can fall out of love, how what you may have loved about your partner at one point is now what you despise, the harsh reality that things just change. It is an unusual, touching and tragic narrative guaranteed to be a tear-jerker.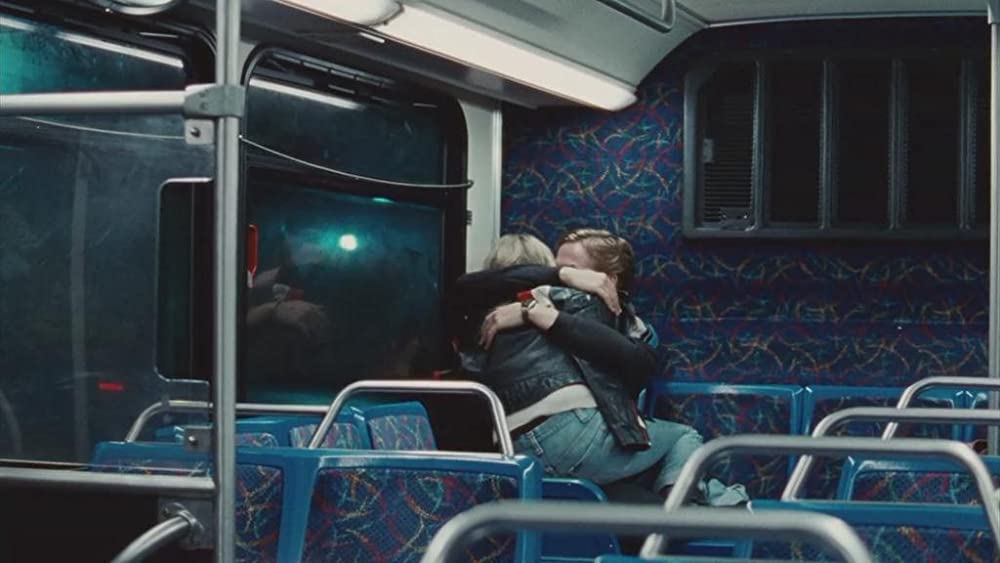 Brokeback Mountain (2005)
"Brokeback Mountain" is a Western romantic drama that takes place in the 1960s, directed by Ang Lee. Jack (Jake Gyllenhaal) and Ennis (Heath Ledger) are two shepherds who develop a sexual and emotional relationship. Their relationship becomes complicated when Ennis marries his longtime sweetheart, Alma (Michelle Williams) and Jack marries a fellow rodeo rider (Anne Hathaway). Despite their marriages, the two men keep up their sporadic affair over the course of 20 years. A standout story well worth the watch (and tears).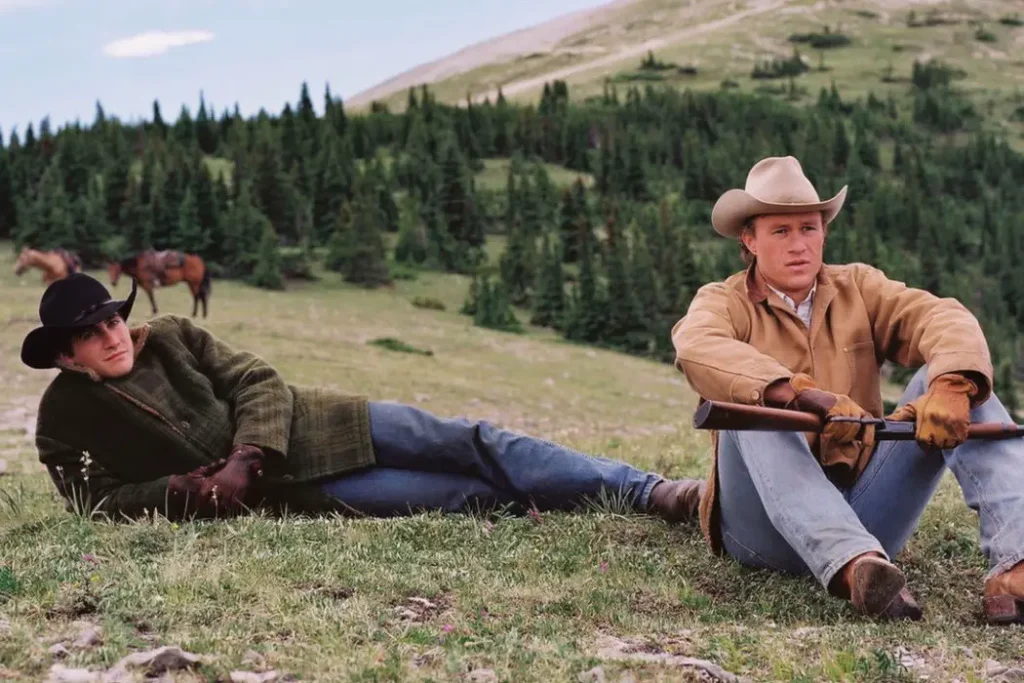 her (2013)
"her" is a science-fiction romantic drama written and directed by Spike Jonze. Theodore (Joaquin Phoenix) is a sensitive man who is left heartbroken after his marriage ends. He becomes fascinated with a new operating system that develops into an intuitive and unique entity, similar to that of Siri or Alexa, but more personal. He starts the program and meets "Samantha" (voiced by Scarlett Johansson), who is sensitive, bright and playful. The relationship soon deepens into "love," or at least he thinks. "her" features gut-wrenching loneliness and explores the evolving nature and risks of intimacy in the modern world.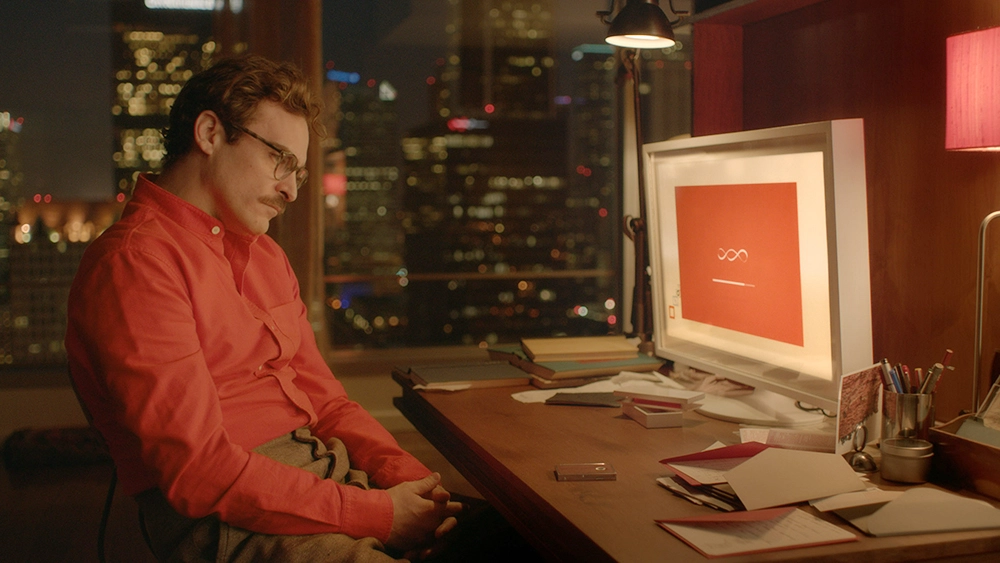 Toy Story 3 (2010)
With the toys' beloved Andy preparing to leave for college, Buzz Lightyear, Jessie and all the rest of the toys besides Woody end up being donated to a day-care center. The uncontrollable kids don't play nice, so Woody and the gang make plans for a great escape. Andy saying goodbye to his toys conjures up nostalgic guilt about growing up and leaving behind childhood. It is absolutely heartbreaking, especially if you are going through the struggles of growing up and letting go.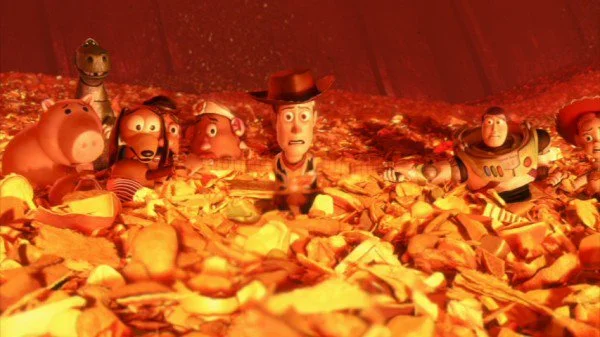 500 Days of Summer (2009)
"500 Days of Summer" is an offbeat romantic comedy about a woman named Summer (Zooey Deschanel) who doesn't believe in true love. When she dumps her boyfriend, Tom, (Joseph Gordon-Levitt) he is caught completely off guard – he was planning on spending the rest of his life with her. He reflects on their 500 days together to try to figure out where their relationship went sour. Similar to "Blue Valentine," it reflects the difficult, heartbreaking realities of finding and losing love.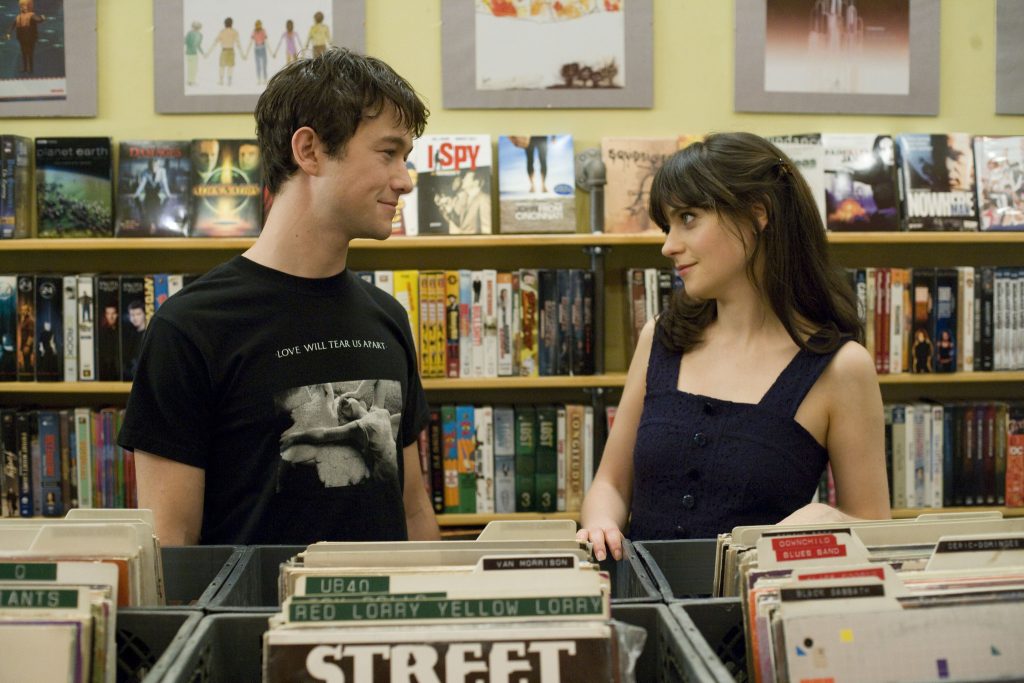 Titanic (1997)
The epic romance and disaster film, written and directed by James Cameron, is a classic tear-inducing movie. A seventeen-year-old aristocrat, Rose (Kate Winslet) falls in love with a charming but poor, artist, Jack (Leonardo DiCaprio) aboard the luxurious, ill-fated R.M.S. Titanic that ultimately carried over 1,500 people to their death in the ice-cold waters of the North Atlantic in April of 1912. This movie just hits you in the heart every time.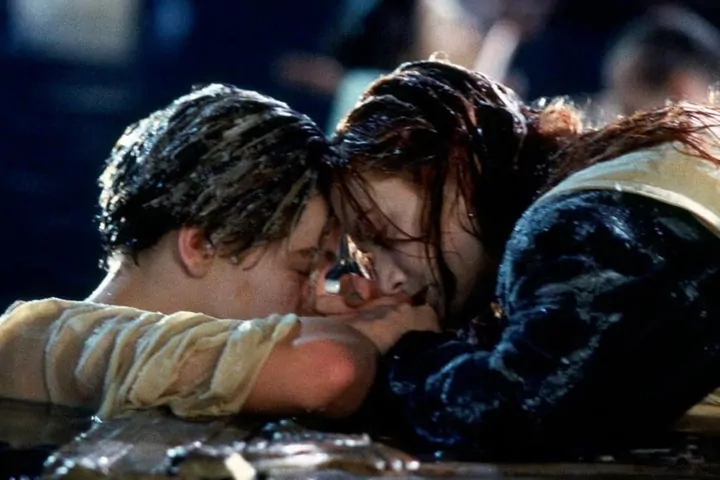 Eternal Sunshine of the Spotless Mind (2004)
After a painful breakup, Clementine (Kate Winslet) undergoes a procedure to erase memories of her ex-boyfriend Joel (Jim Carrey). When Joel finds out about Clementine's procedure, he undergoes the same one and slowly begins to forget her. This heartbreaking film explores the intricacy of relationships and the pain of loss. Major warning if you're going through a breakup: you're going to need a lot of tissues.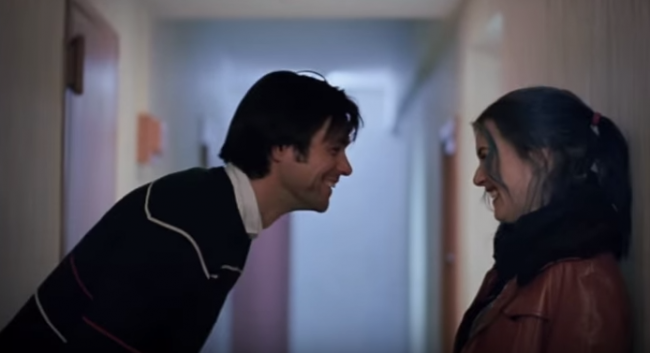 Grave of the Fireflies (1988)
"Grave of the Fireflies" is a Japanese animated war tragedy written and directed by Isao Takahata. The tale follows Seita, a teenager responsible for the care of his younger sister, Setsuko, after an American firebombing during World War II separated them from their parents. The siblings completely rely on each other to stay alive. This film is a devastating mediation on the human cost of war and is as heartbreaking as it is true to life.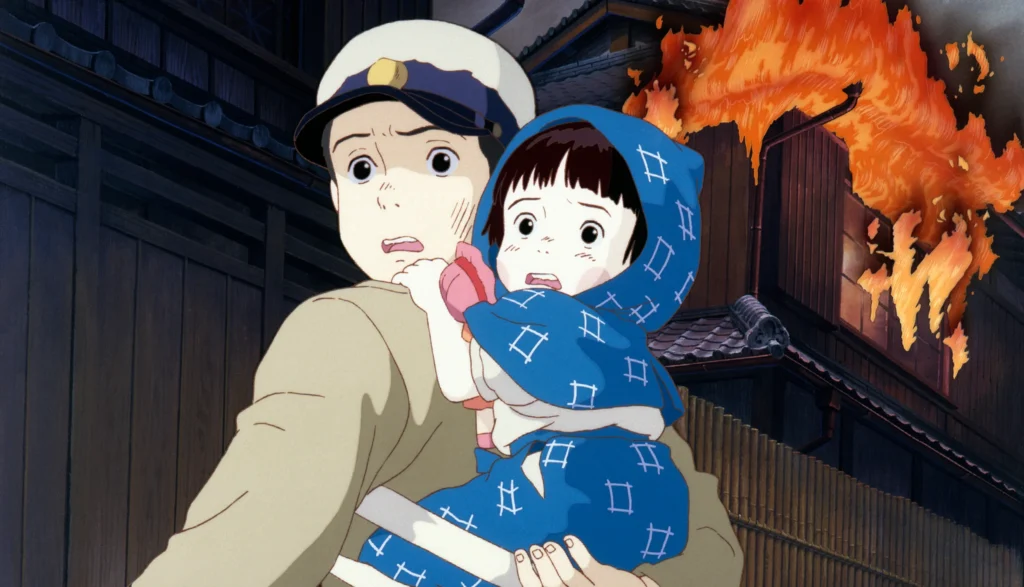 Marriage Story (2019)
A stage director, Charlie (Adam Driver) and his actress wife, Nicole (Scarlett Johansson) struggle through a grueling, coast-to-coast divorce that pushes them to their personal, emotional and creative extremes. Written and directed by Noah Baumbach, "Marriage Story" is a sharp portrait of a marriage falling apart and a family staying together. Dissolving marriages, man. They hurt.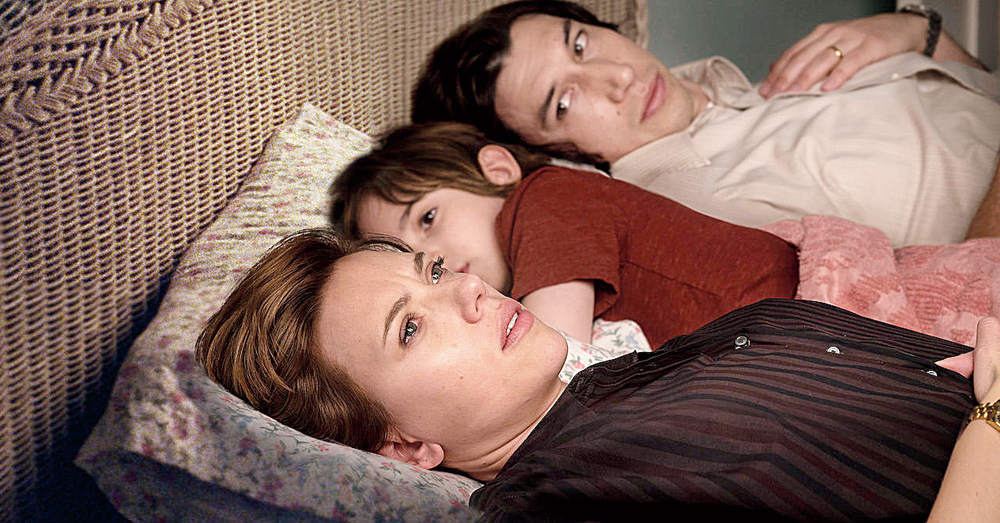 The Green Mile (1999)
"The Green Mile" is a fantasy drama written and directed by Frank Darabont and based on Stephen King's 1996 novel. A massive black man, Coffey (Michael Clarke Duncan) is convicted of brutally murdering a pair of young sisters. He has the size and strength to kill anyone, but not the demeanor – he is deathly afraid of the dark, is empathetic and has a simple, naive nature. He also possesses a supernatural gift. Death row supervisor, Paul (Tom Hanks) begins to question whether Coffey was truly guilty. This is a must-watch movie that tells a story of life, death and the human spirit.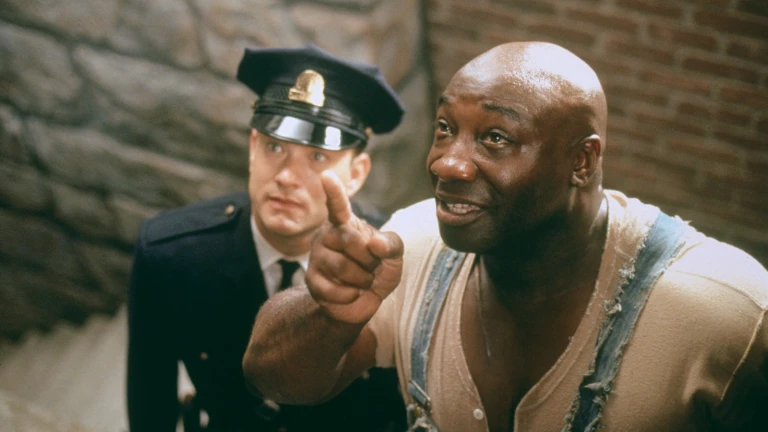 A Star is Born (2018)
Seasoned artist, Jackson Maine (Bradley Cooper) discovers – and falls in love with – struggling artist Ally (Lady Gaga). Jackson coaxes her into the spotlight, but as her career takes off, the personal side of their relationship breaks down as he fights his own internal battles. This is an incredible movie that looks at important issues like substance abuse, suicide and what fame can do to a person.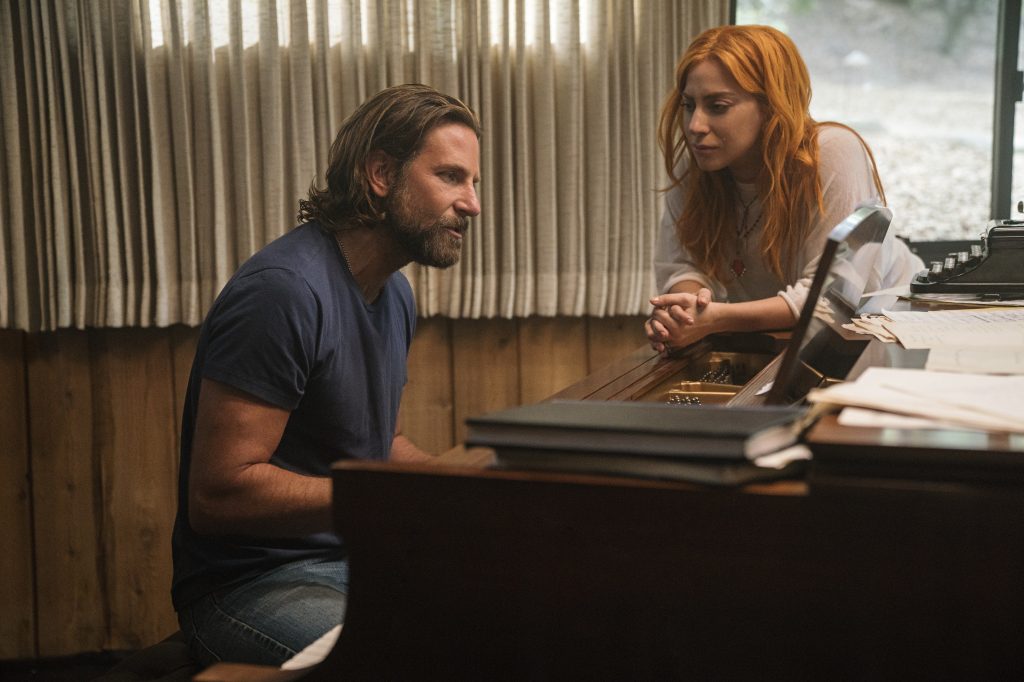 E.T. the Extra-Terrestrial (1982)
After a gentle alien becomes stranded on Earth, it is discovered and befriended by a young boy named Elliot. Elliot introduces it to his brother and little sister, and the children decide to keep its existence a secret. E.T. falls ill, resulting in government intervention. "E.T." is a moving story that is just brilliant and makes me tear up every time.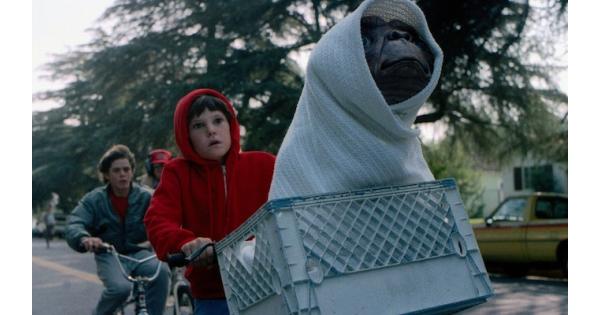 Forrest Gump (1994)
A gentle soul, Forrest Gump (Tom Hanks) has never thought of himself as disadvantaged and thanks to his supportive mother (Sally Field), he lives an adventure-filled life. Forrest retells his adventures ranging from ping pong championships to fighting in Vietnam. But the one person he cares about the most, his troubled childhood love, is the most difficult to save. This movie that chronicles 30 years of history will make you laugh, ponder and definitely cry.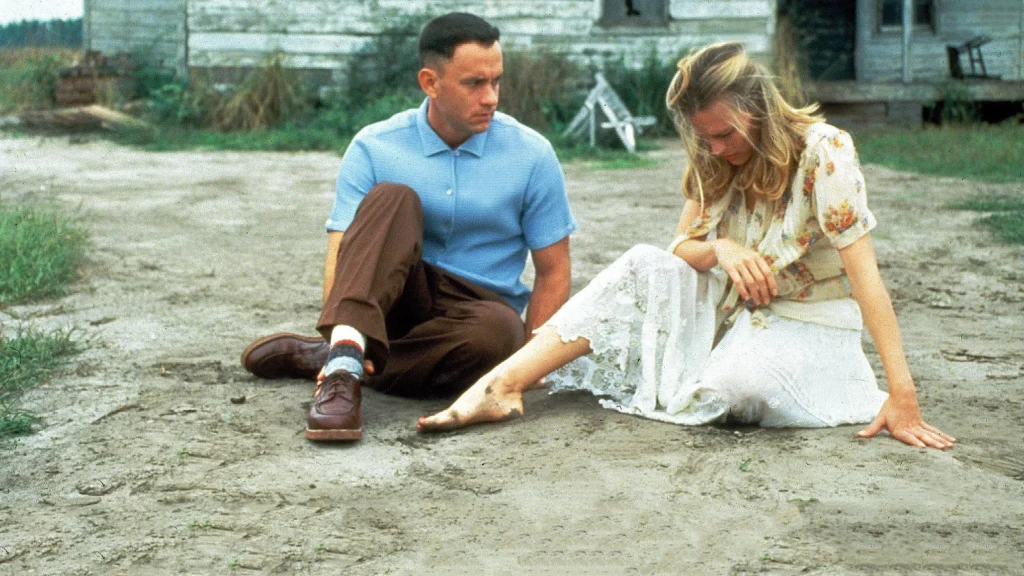 A Walk to Remember (2002)
A classic cliche film, but also a cry-inducer. "A Walk to Remember" follows a jaded, aimless high school senior (Shane West) who falls in love with the young woman (Mandy Moore) that he and his friends once bullied. The two develop a powerful and passionate relationship until tragedy threatens to tear them apart.
Call Me By Your Name (2017)
"Call Me by Your Name" is a coming-of-age romantic film directed by Luca Guadagnino. It chronicles the romantic relationship between a 17-year-old, Elio (Timothée Chalamet) and Oliver (Armie Hammer), a 24-year-old graduate student assistant to Elio's father, an archaeology professor. This film is an emotional, overwhelming, melancholy and powerfully affecting portrait of first love.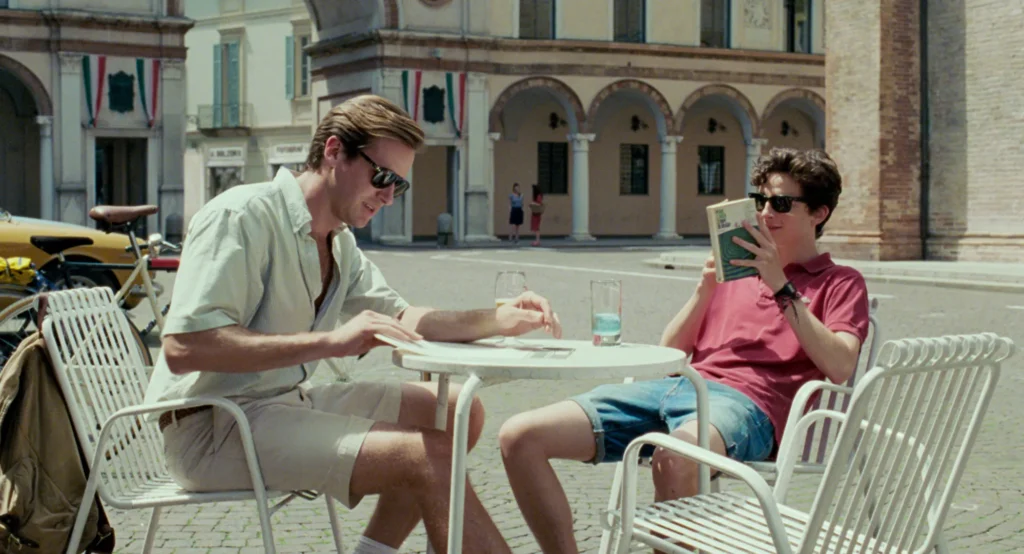 The Last Song (2010)
New York teen Ronnie (Miley Cyrus) is sent with her younger brother to stay with their father for the summer in a small Southern beach town. Through their mutual love of music, the estranged duo learns to reconnect. The tale that unfolds is a story about love in all its forms: first love, the love between parents and children, and the many ways in which they can both break and heal our hearts.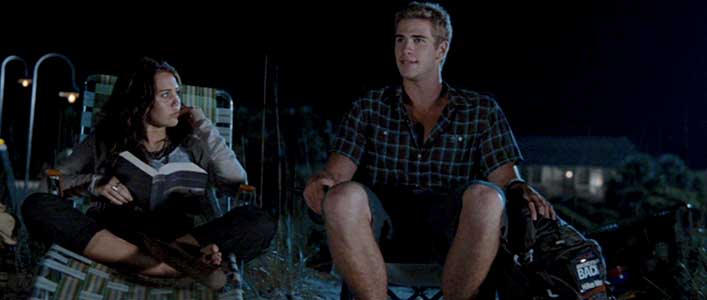 50/50 (2011)
Inspired by a true story, "50/50" is a comedic, but tragic account of a 27-year-old's man cancer diagnosis and his subsequent struggle to beat it. His doctor gives him a 50/50 chance of survival, but he tries to remain upbeat throughout it all.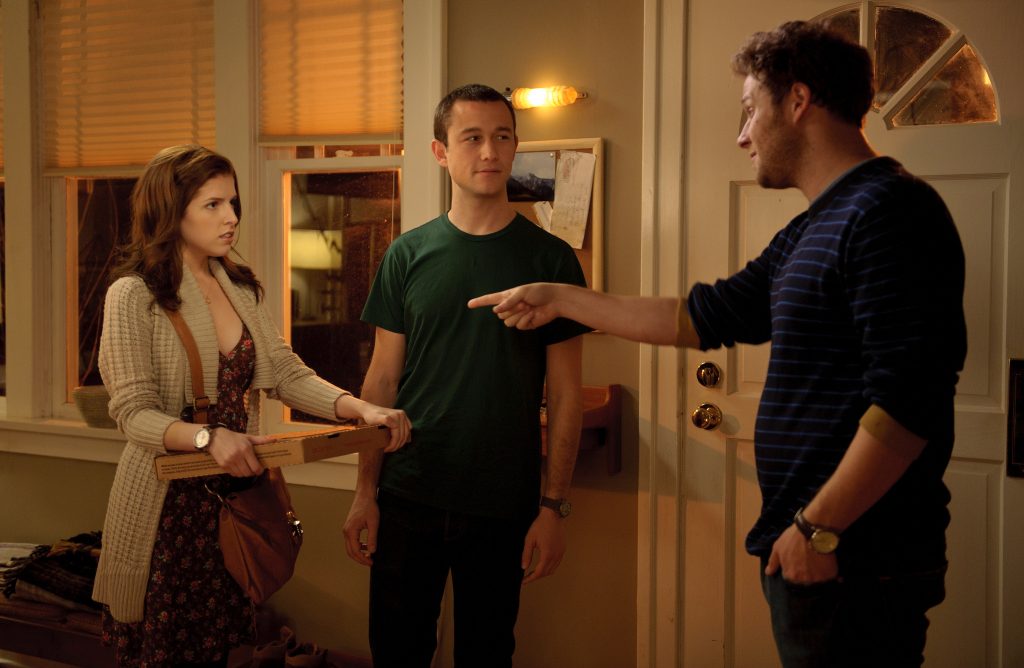 Happy sniffling.