Horror has come a long way in terms of inclusion and diversity over the years, however, it still has a very long way to go. The genre can definitely up their game when it comes to LGBTQ+ representation, as the majority of protagonists and antagonists in horror are straight passing and/or cis passing. Nevertheless, there are a few celebrated LGBT+ horror movies out there that are worth the watch.
Take a look at 10 of our favorite queer horror movies in the gallery below, then let us know your favorite film from this list in the comments section on social media.
"Jennifer's Body" (2009)
This movie was many LGBTQ+ kids sexual awakenings and it's not just because Megan Fox is smoking hot. This film may have been marketed toward teenage boys, however, it's a story about friendship (and love) between two teenage girls. Plus, it just exudes queer energy from start to finish.
"A Nightmare on Elm Street 2: Freddy's Revenge" (1985)
While "A Nightmare on Elm Street 2: Freddy's Revenge" may not have received the critical acclaim its predecessor did, it later became a cult classic. Although nothing is explicitly stated, "A Nightmare on Elm Street 2" is largely recognized as a queer film and this is because of the homoerotic themes sprinkled throughout. In fact, Mark Patton, who portrays protagonist Jesse Walsh, is regarded throughout horror as the first male scream queen/king.
"Bit" (2019)
What's better than a vampire movie? A queer vampire movie, of course. "Bit" debuted in 2019 and features a coven of queer feminist vampires. It also stars trans actress Nicole Maines, who was the first to portray a trans superhero in The CW's "Supergirl."
"Fear Street" (2021)
This slasher trilogy hit Netflix in 2021 and became one of the most talked about phenomenons of the summer. It follows a romance between high schooler Deena Johnson and her recently broken up with closeted girlfriend, Sam Fraser. Throughout the three films, the characters experience the terrors of an ancient evil and along the way, Johnson and Fraser find their way back to each other.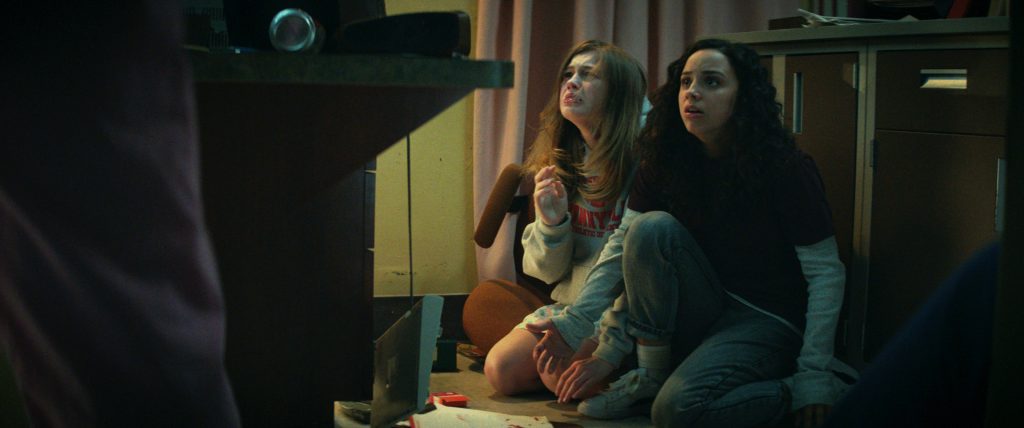 "Lyle" (2014)
If you're a fan of "Rosemary's Baby," then you're going to love 2014's "Lyle." This film follows a lesbian couple who move into a new apartment with their toddler Lyle. Soon after, tragedy strikes and Leah, who's also pregnant, soon begins to suspect that her neighbors involved in a satanic cult. It stars Gaby Hoffman of "Transparent" (2014-2019) and "Girls" (2014-2017) fame.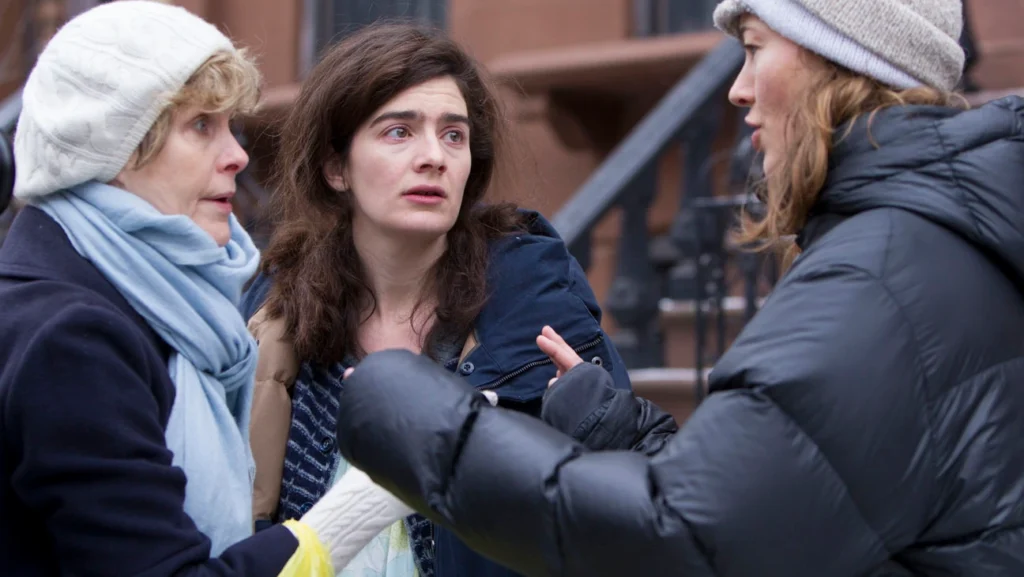 "Stranger by the Lake" (2013)
If you're looking for a sexy, dark thriller, look no further. "Stranger by the Lake" was released by director Alain Guiraudie in 2013, a French director who's put out primarily LGBTQ+ films. The film follows protagonist Franck who meets an attractive man named Michel at a nude beach. He later sees Michel murdering another man at the beach, however, he cannot resist his attraction and continues to pursue him.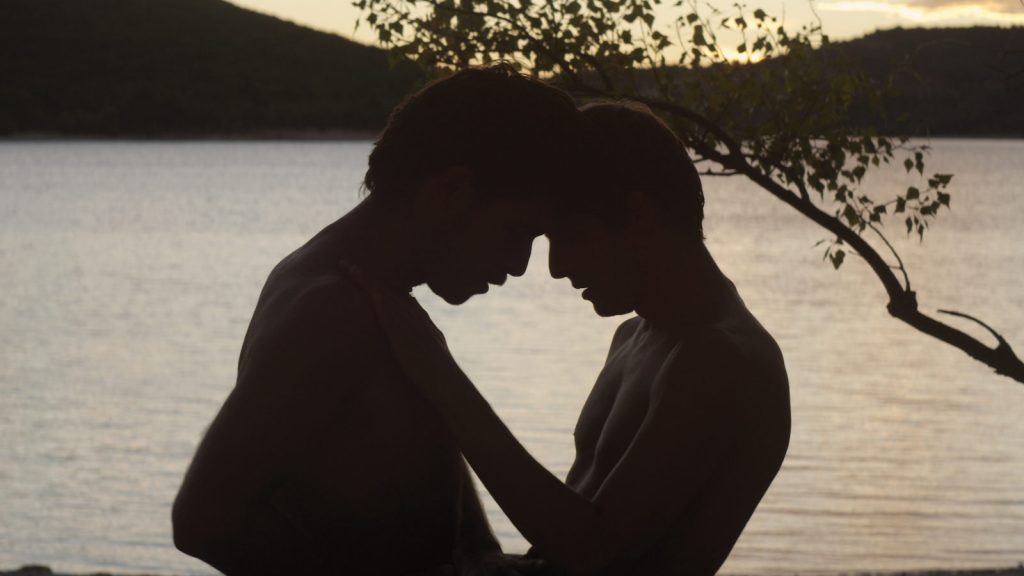 "Freaky" (2020)
We've seen the GBF (gay best friend) trope hundreds of time, but Misha Osherovich was a standout the role of Josh in 2020's "Freaky." This character had so many great lines throughout the film and was a great foil to performances by Vince Vaughn and Kathyrn Newton. Additionally, Osherovich has made quite the impact through their activism for mental healthcare for the queer community.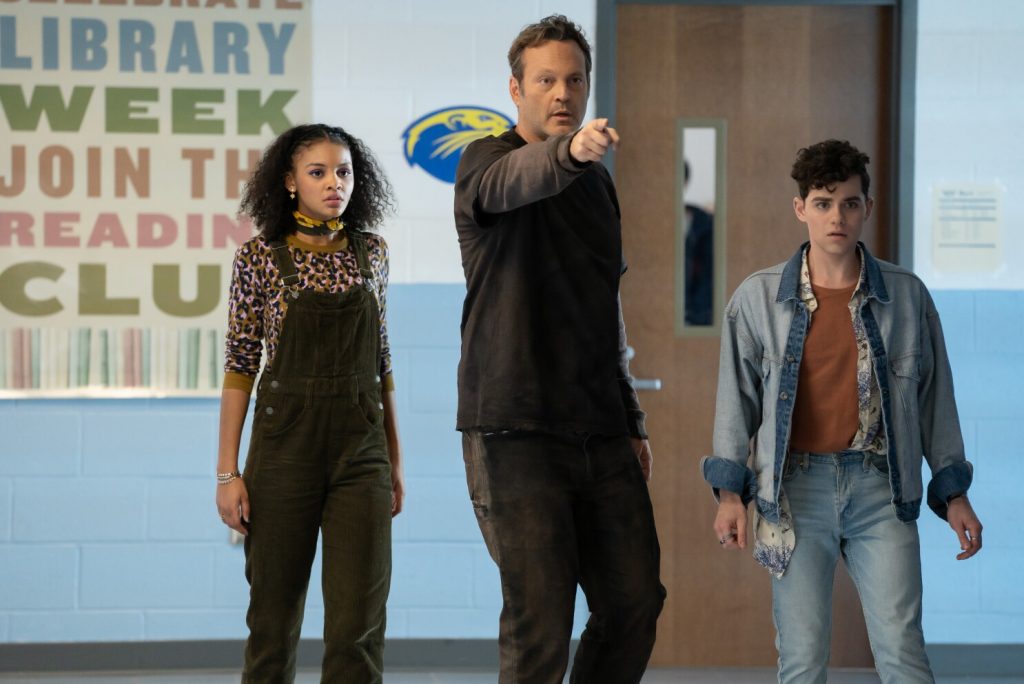 "Titane" (2021)
"Titane" is the second French film on this list and boy, is it a weird one. While the protagonist (or antagonist, depending on how you look at it) Alexia is primarily attracted to cars and other vehicles, we do see her interact with fellow car model Justine throughout the film. Fun fact, Justine is played by Garance Marillier who starred in 2016's "Raw," the directorial debut for Julia Ducournau, who also directed "Titane."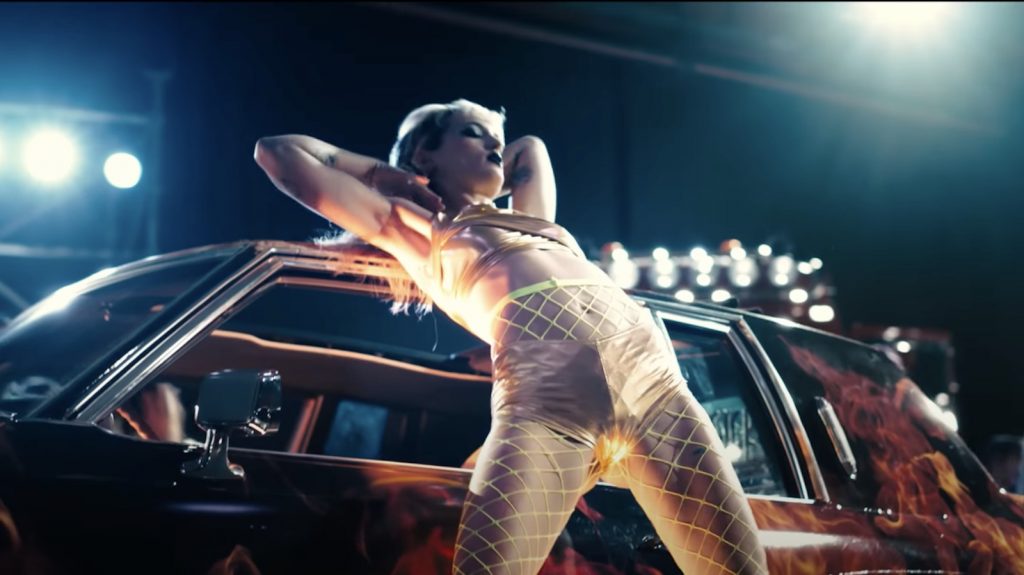 "The Perfection" (2018)
OK, this movie is definitely weird and not for the faint of heart. However, we do love the relationship that grows between Allison Williams' and Logan Brownings' characters. Is it uncomfortable? Yes. Would we recommend it if you're feeling up to it? Absolutely.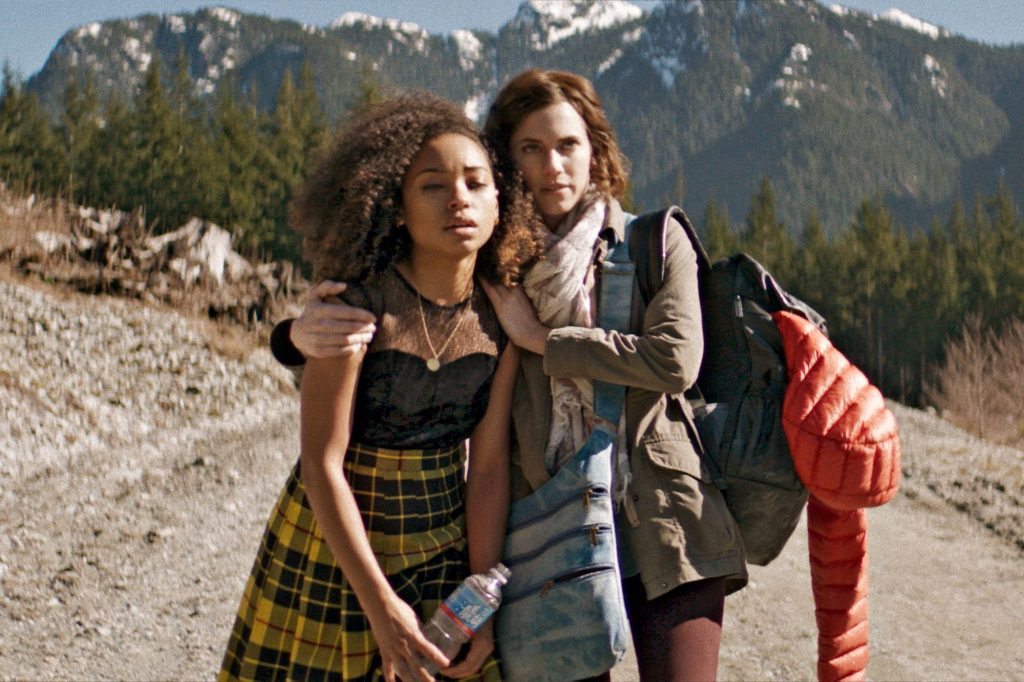 "Hellbent" (2004)
If a gay slasher is what you want, "Hellbent" delivers that and more. Sure, the film got some pretty mixed reviews but it's historic in its own right and sparked a wave of queer slashers in its wake. Plus, we always love a good masked killer.