Many iconic horror franchises got their start in the early 2000s, including "Final Destination." The first film debuted in 2000 and was directed by James Wong, who'd previously directed and written many episodes of "The X-Files." Thus far, five films have been released in the franchise and each features a catastrophic accident at the beginning of the story that the characters escape because of a premonition. However, throughout the course of each film, each character succumbs to Death one by one through often elaborate or shocking ends.
A sixth film is currently in the works and said to be distributed through HBO Max. In the meantime, we've taken it upon ourselves to rank the first five films from worst to best. Take a look at our ranking and let us know your favorite (or least favorite) film from the "Final Destination" franchise in the comments section on social media.
*SPOILERS AHEAD*
"The Final Destination" (2009)
Best Death(s): Carter Daniels—Burned to death and dragged down a road by a garbage truck. Samantha Lane—Rock shot through eye by lawn mower. Andy Kewser—Projected into a metal fence.
Worst Death(s): Nadia Monroy—Partially cut in half by flaming tire. Hunt Wynorski—Disemboweled by pool drain. George Lanter—Run over by ambulance.
"The Final Destination" is the undisputed worst film in this entire franchise. Marketed as the last film in the series, despite another film following two years later, "The Final Destination" follows the survivors of a catastrophic accident at a race track. This film certainly has some wild kills, however, they lose us with the lackluster main cast, unnecessarily racist and sexist characters and cheap looking CGI. At least the film's soundtrack is badass.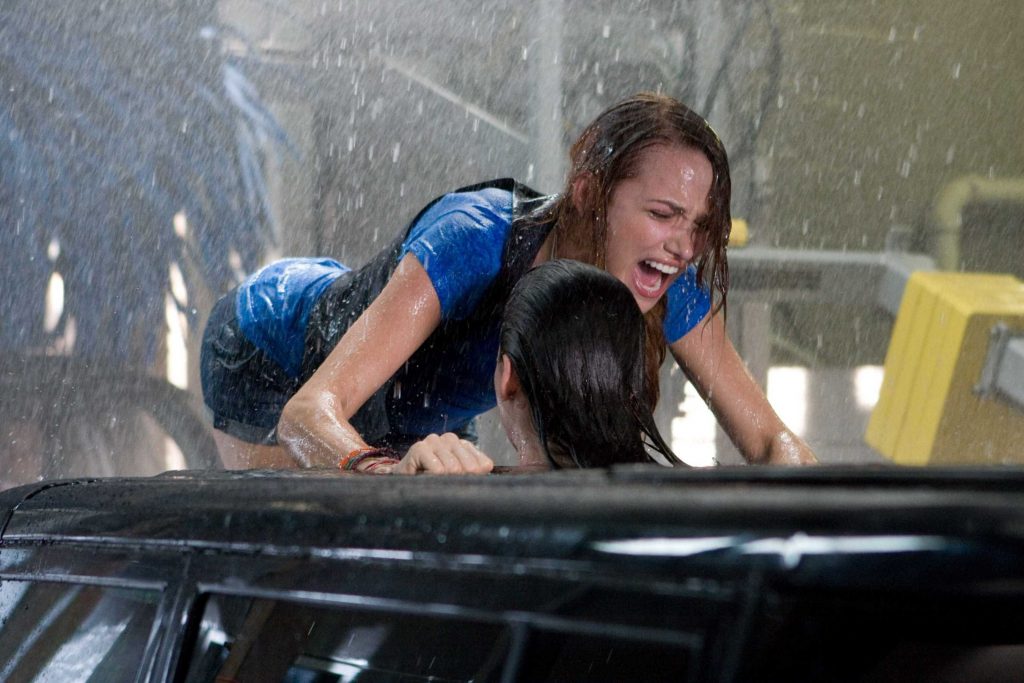 "Final Destination 2" (2003)
Best Death(s): Nora Carpenter—Decapitated by elevator. Evan Lewis—Stabbed in eye by fire escape. Rory Peters—Sliced into pieces by flying metal fence.
Worst Death(s): Tim Carpenter—Crushed by falling glass. Clear Rivers—Incinerated in explosion. Brian Gibbons—Killed by exploded barbecue.
This film picks up where the first film left off and includes fan favorite character, Clear Waters (portrayed by Ali Larter). "Final Destination 2" has a great opening scene, the multi-car crash on a high-speed interstate, which is undeniably one of the most memorable freak accidents of the entire franchise. However, the characters in this film are overall unmemorable and bringing back Waters only to kill her in such a lame way feels lazy.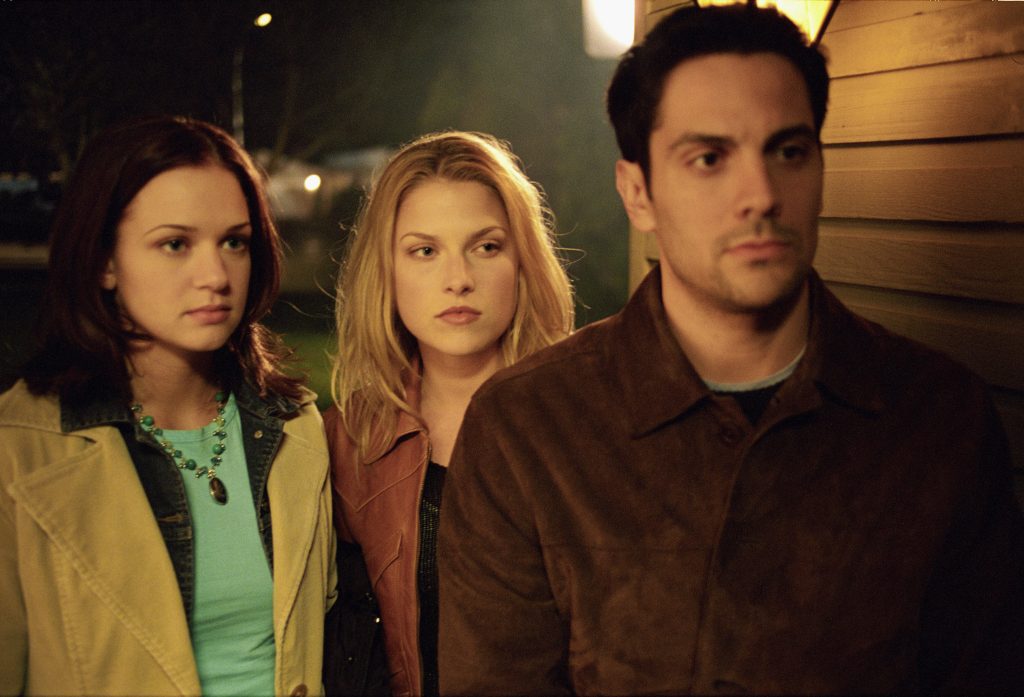 "Final Destination 3" (2006)
Best Death(s): Ashley Freund and Ashlyn Halperin—Burned alive in tanning beds. Lewis Romero—Head crushed by weights. Erin Ulmer—Shot in face with a nail gun. Wendy Christensen—Ran over by subway train.
Worst Death(s): Ian McKinley—Crushed by cherry picker.
This film is a favorite of horror fans, including yours truly. It centers around a group of teens who survive a deadly rollercoaster, aptly named Devil's Flight. The cast of this film, particularly Mary Elizabeth Winstead as protagonist Wendy Christensen, make this movie a clear standout. Plus, this film has some of the most recognizable kills—such as the tanning beds and the nail gun. It fixed many of the issues encountered in part two and gave audiences exactly what they came to theaters to see.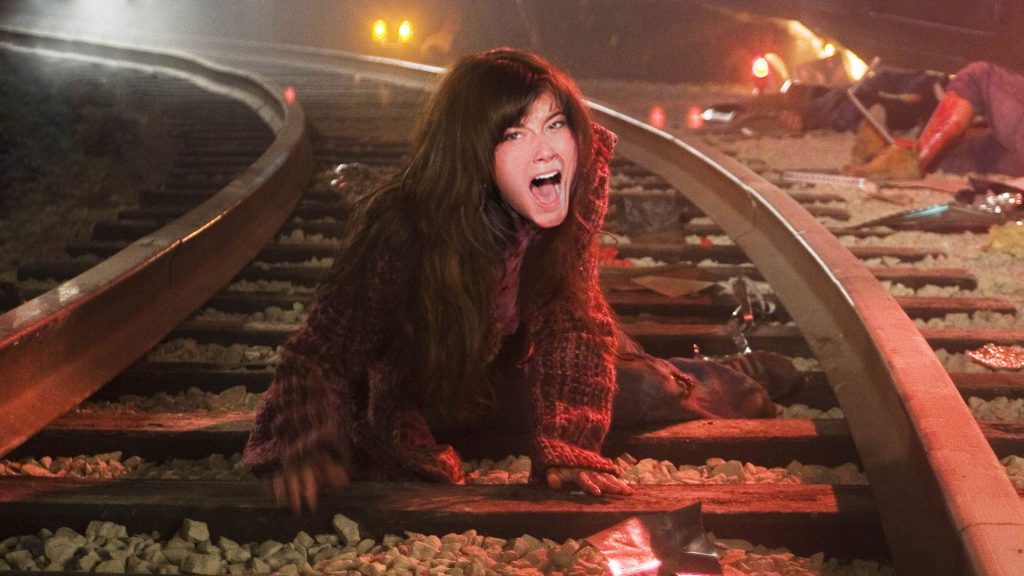 "Final Destination 5" (2011)
Best Death(s): Candice Hooper—Snaps spinal cord in gymnastics accident. Olivia Castle—Falls from multi-story building after Lasik injury. Molly Harper—Sliced in half by plane wing.
Worst Death(s): Agent Jim Block—Shot in the back. Peter Friedkin—Stabbed in back.
After the train wreck that was "The Final Destination," we didn't go into "Final Destination 5" with high hopes. But boy, were our expectations exceeded. This film follows a group of office workers and their loved ones who survive a suspension bridge's collapse. The film succeeds with its innovative death scenes, which after five films is pretty damn impressive. There also seems to be a clear boost in budget and more priority put on the script. Plus, we love that it wound up being a secret prequel to the original film.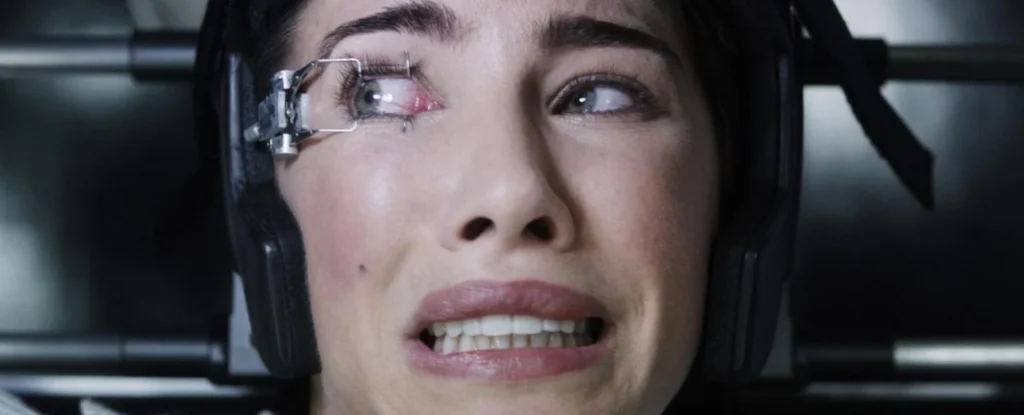 "Final Destination" (2000)
Best Death(s): Valerie Lewton—Stabbed in throat by computer glass and in chest by kitchen knife. Tod Waggner—Strangled by clothesline.
Worst Death(s): Terry Chaney—Ran over by train.
Although "Final Destination 3" and "Final Destination 5" were both worthy contenders for the top spot, we had to give it to the original film. "Final Destination" managed to bring something totally new to horror, a genre that's seen and done just about everything. Initially, screenwriter Jeffrey Reddick intended on pitching this concept as an episode for "The X-Files," but was persuaded into making it into a full length film. The opening accident, a plane crash, is one of the most terrifying of the entire franchise and arguably hasn't been topped with a sequel film. Not to mention, Devon Sawa took this concept to new heights as protagonist Alex Browning, a feat unmatched by other leads in the series.