It's finally here. Tim Burton's much anticipated (and overdue) interpretation of the iconic Addams Family character, Wednesday is officially streaming on Netflix, and it's perfect.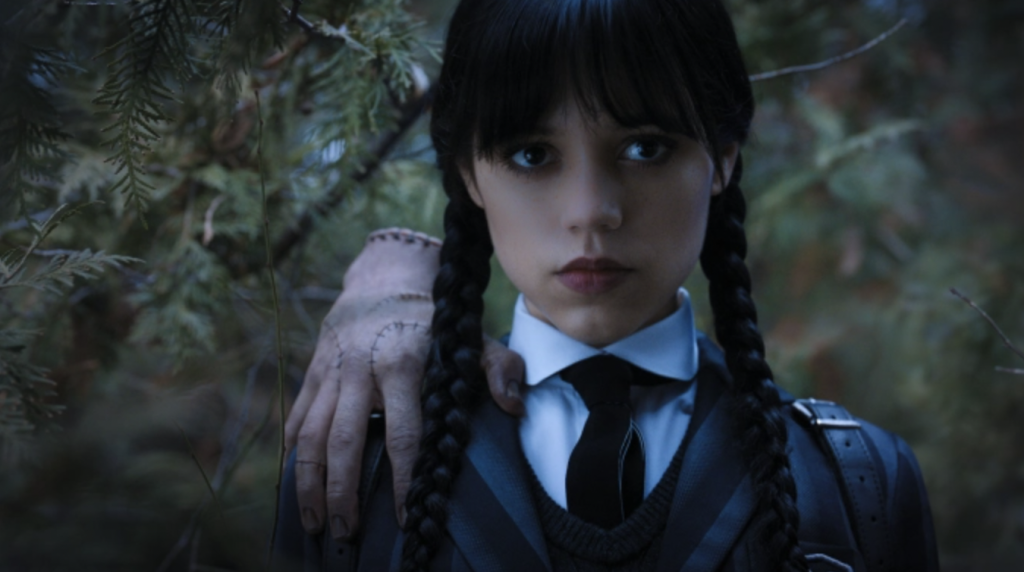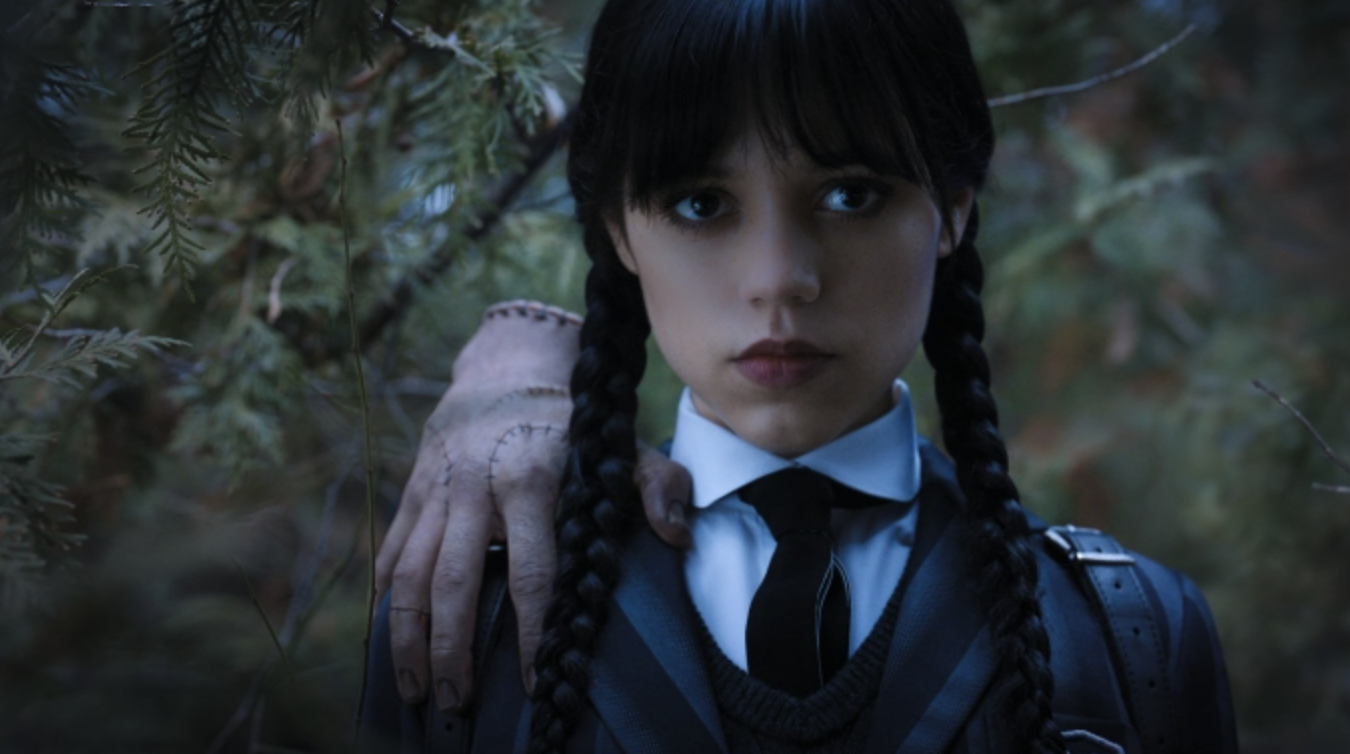 While many of us grew up completely enamored with the early nineties offerings such as "The Addams Family" and "The Addams Family Values" from director Barry Sonnenfeld, there haven't been many attempts to resurrect the dearly beloved property of "The Addams Family." Other than the two animated "The Addams Family" films which debuted in 2019 and 2021 and garnered a lackluster response from audiences and critics alike, Tim Burton's "Wednesday" is the first proper return to form for the crazy and kooky Addams family.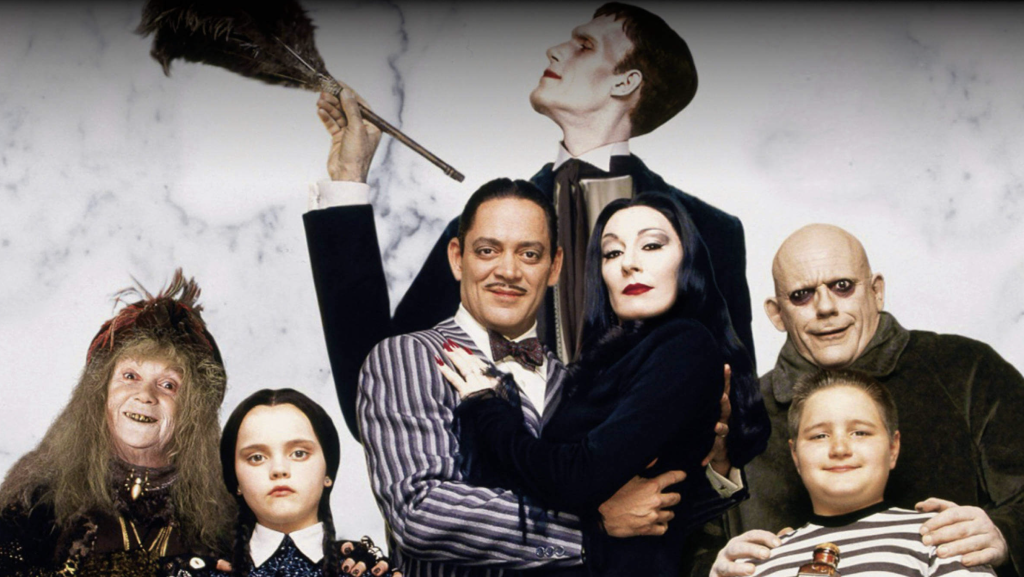 "Wednesday" is streaming in its entirety on Netflix. The delectable blend of mystery, thriller and gothic subtext incorporates nods to the original series while seamlessly interweaving modern culture, America's infamous witch trials, gothic literature references and the trials and tribulations of Wednesday Addams' tumultuous teen years. Here is everything you need to know about "Wednesday."
Under the watchful eye of Tim Burton's creative vision, "Wednesday" shines as a vampy and witty offering for the ages. Encouraged to utilize the "Kubrick stare," the series lead, Jenna Ortega, hardly smiles, blinks, or shifts her voice throughout the entirety of the show. Ortega fits the Burton-esque mold in stride and makes the character of Wednesday (most notably portrayed by Christina Ricci in the Sonnenfeld films,) completely her own. Ortega's take on Wednesday is a finely curated psychotic intellectual with a conservative taste for violent intent. Despite having Christina Ricci on set (although she did portray a different, equally nuanced character) Ortega chose not to gain insight from Ricci regarding the character of Wednesday, instead favoring to work closely with Burton in order to breathe not only new life into the character but to develop a version of Wednesday that will stand the test of time.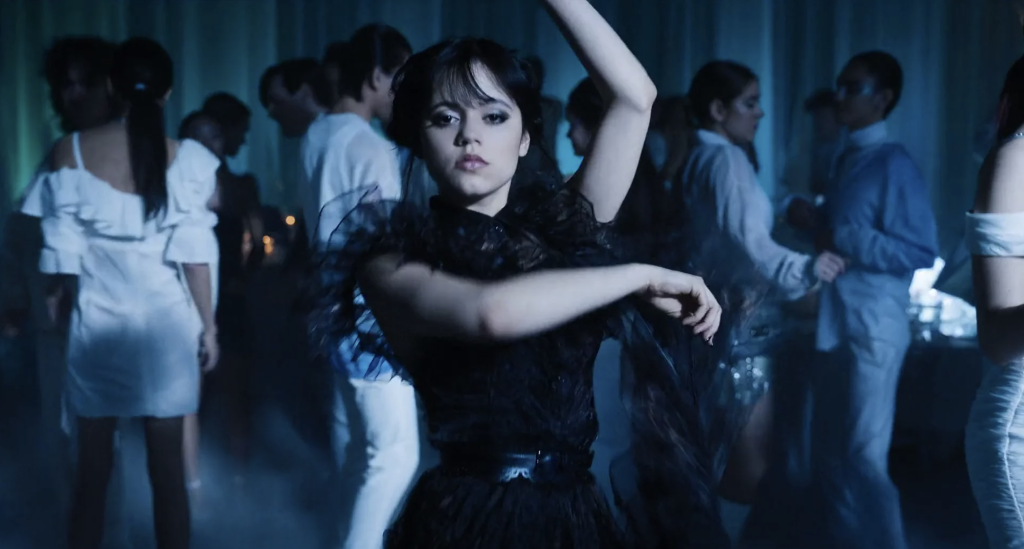 Created by Alfred Gough and Miles Millar, the show is paced wonderfully and continuously keeps its audience on the edge of their seats. It's been a while since an original piece of content has aired on Netflix that has been so quickly devoured by fans and it makes sense that the faithful adaption of such a fan-favorite family is the streaming platform's current shining star. Featuring an all-star studded cast with the likes of Jenna Ortega, Gwendoline Christie, Catherine Zeta-Jones, Luis Guzmán, Christina Ricci and Fred Armisen, "Wednesday" is a glorious, gothic blend of Tim Burton's creative execution and instantly iconic interpretations of the beloved Addams family characters.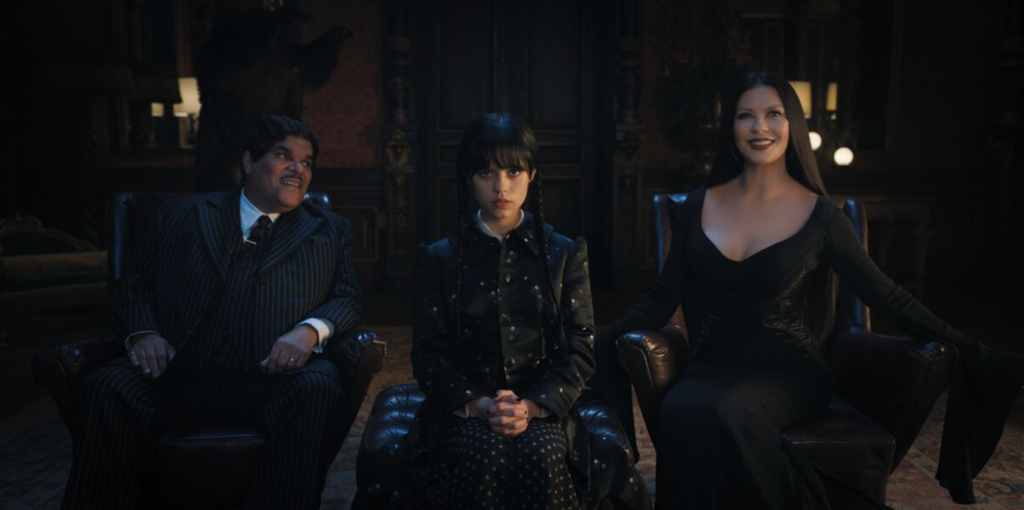 Centering on the machiavellian eldest Addams daughter, Tim Burton's "Wednesday" tells the tale of an adolescent Wednesday Addams as she is swiftly booted from her "normie" high school after a bloody incident involving piranhas and the water polo team. The titular character is then sent off to her parent's alma mater, Nevermore, the school for outcasts. At Nevermore, we watch as Wednesday finds herself in the middle of a sinister mystery that is plaguing the school and the neighboring town of Jericho. With normies and outcasts both being brutally slain by an alleged serial killer, we watch as Wednesday must begrudgingly overcome her tasteful brooding, lone-wolf nature and make friends in order to solve the mystery and stop the seemingly senseless murders.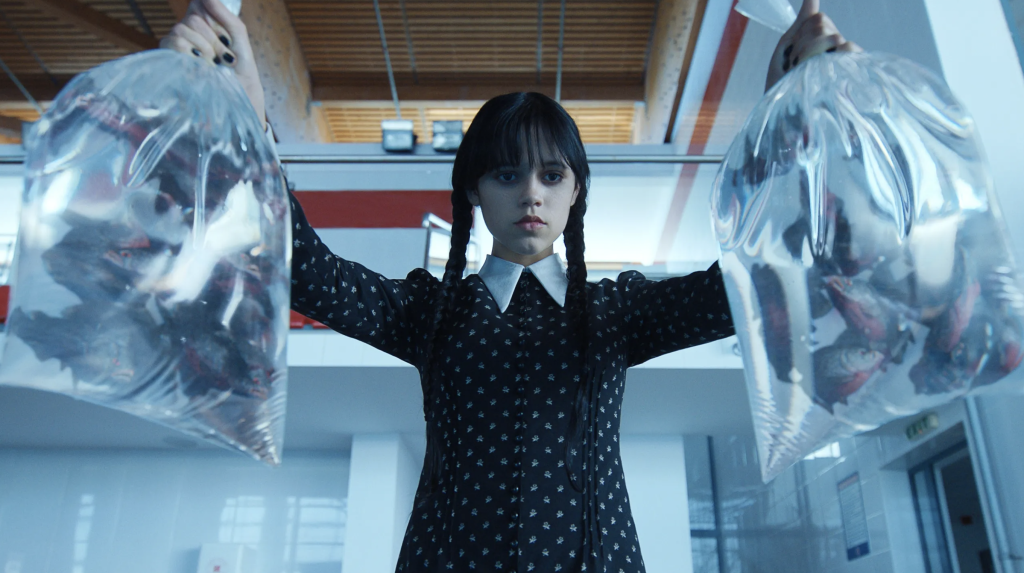 Gifted with visions, Wednesday gains glimpses into the past, present and future and decidedly takes it upon herself to crack the case surrounding the brutal slayings. Along the way, Wednesday finds herself in a classic love triangle between the son of the local Jericho Sheriff and the dark and stormy artist who has a habit of saving her life, much to her chagrin. After befriending the odd kid with a penitent for beekeeping and growing close to her bubbly and colorful roommate, as well as with the help of the disembodied Addams family hand, Wednesday finds herself in a rather fortuitous position and willingly places herself and her newfound Scooby Gang in perilous circumstances. As the mystery begins to unfold through Wednesday's dutiful, (bordering on criminal,) sleuthing abilities we soon learn that everything is not as it appears.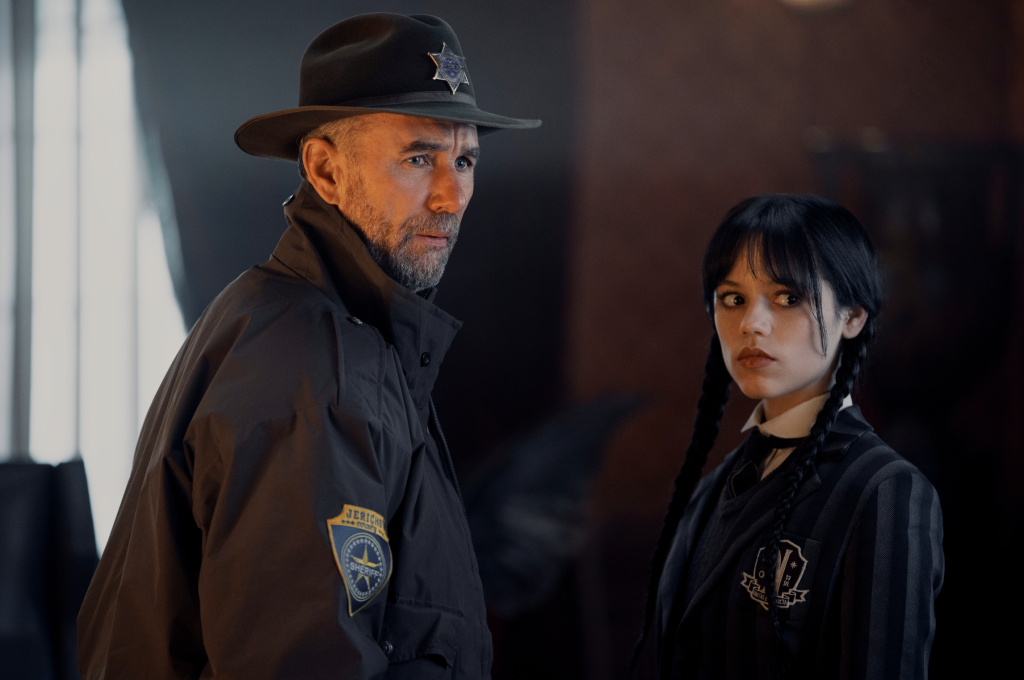 The first season of Tim Burton's "Wednesday" is a gift from the Netflix gods and treats anyone who is looking for some new content to binge. I highly recommend checking it out, especially if you're a "The Addams Family" fan, as it is a fresh take on a decades-old property that has never once grown weary in the public eye. With a wonderful, dedicated cast, clear tonal vision and intricate storyline, it's sure to capture your attention and have you hooked all the way through the final episode.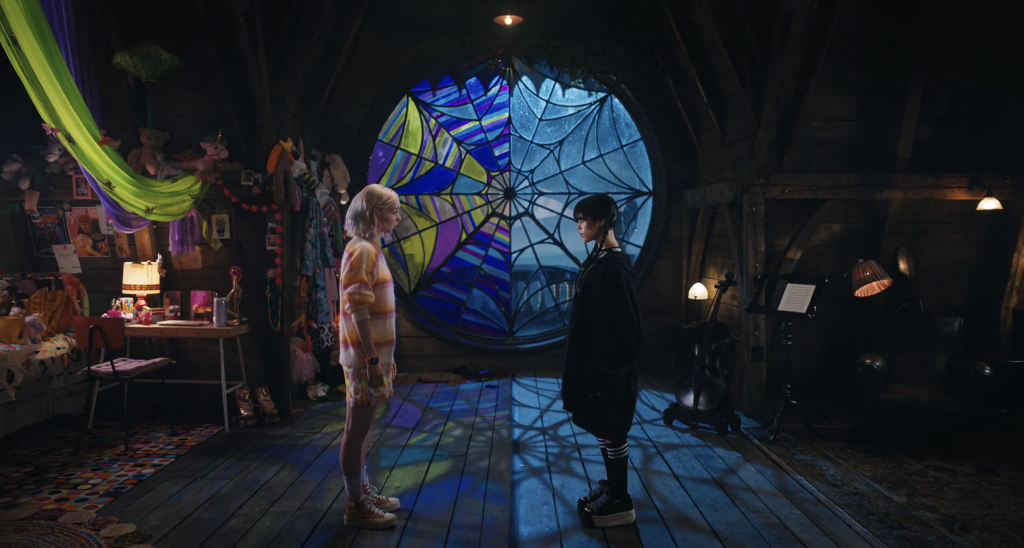 Here is to hoping we get some news on a potential season two very soon, and that Burton, Gough and Millar are able to extend their effortless world of "The Addams Family" for seasons of treachery to come. The full season of Wednesday is available to stream on Netflix in all countries and you can watch the trailer here.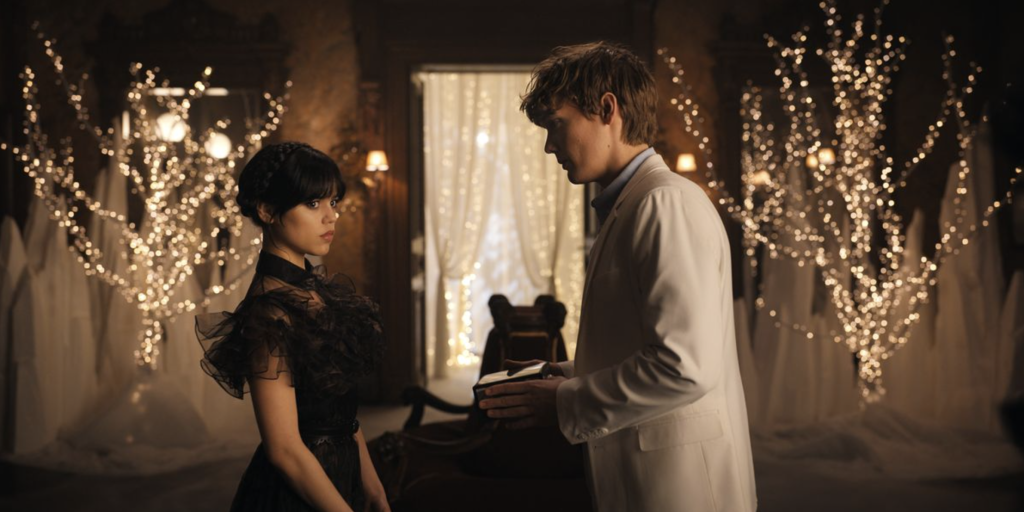 (These two are too cute not to include)