After four years of arduous waiting, iconic science fiction anthology series 'Black Mirror' has officially dropped it's sixth season and we are here to break it down for you. No stranger to jaw dropping, technological controversy, 'Black Mirror' creator Charlie Brooker's bread and butter has always been exposing the inhumane realities of how society interacts and manipulates technology to their advantage. However, after the debut of season five, which yielded poor critical response far and wide – the series has made a considerable shift in a new direction.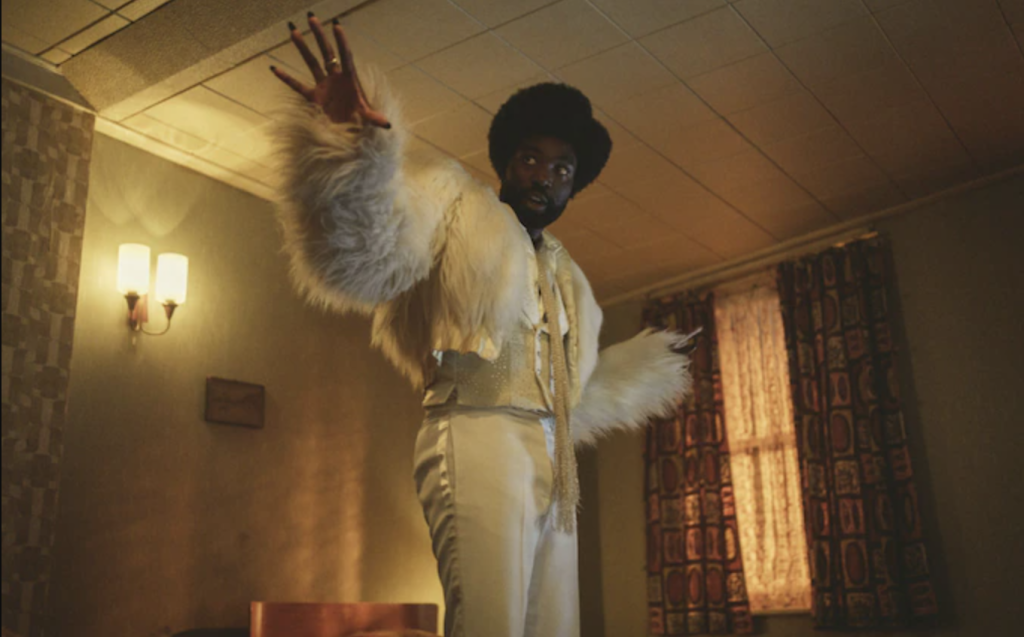 Instead of primarily focusing on the horrors of hyper-advanced technology in the hands of a derelict human race, season six takes a different approach to horror anthology. Brooker allows his creators a space to play within the confines of the 'Black Mirror' universe and delivers audiences five, stunning episodes focusing on the centralized theme of celebrity, the ramifications of modern media, and the channels we use to build, create, and destroy not only our lives but each others.
Episode 1 'Joan is Awful'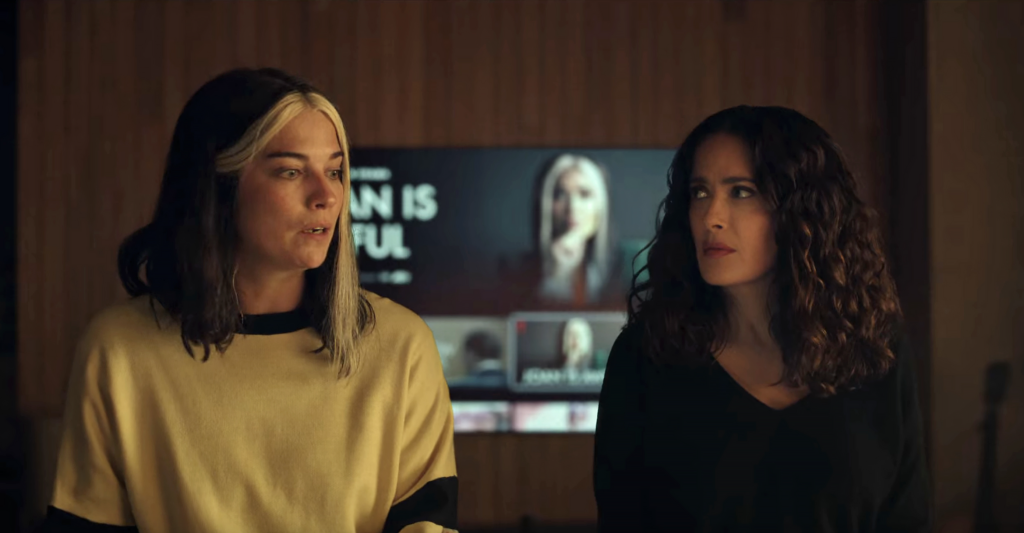 Starring Annie Murphy and Salma Hayek (as Salma Hayek) as it's central figures, 'Joan is Awful' tells the story of a big tech CEO who discovers her entire life has been turned in to a hit 'Streamberry' drama. As Joan deals with literal "Main Character Syndrome" and the consequences of her every move being translated into content for the masses to consume and judge her accordingly – she decides to take her fate in to her own hands.
'Joan is Awful' is an extremely meta way to critique the coming AI-pocalypse and provides interesting commentary on the growing issue of inorganic filmmaking.
Episode 2 'Loch Henry'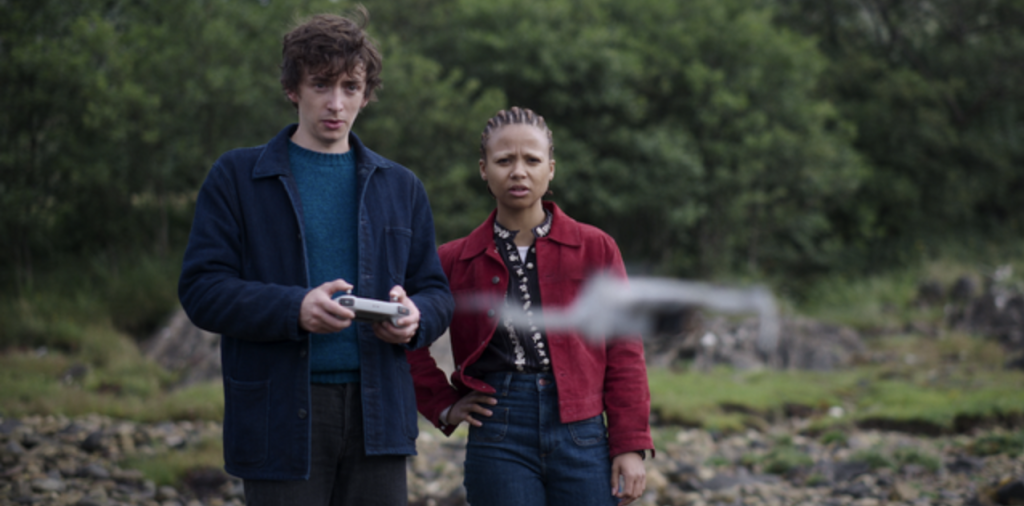 Set in a scenic but eerie farming town of Scotland two young documentary filmmakers set out work on their final project. The couple portrayed by Myha'la Herrold and Samuel Blenkin stop off at the last remaining pub in the sleepy town and it is there where the harrowing tale of Loch's demise is revealed. The horrors that occurred in the rural farming town serve as the new narrative direction for the pair's documentary pursuit but as the story comes together and more evidence is revealed, a shocking revelation is made.
'Loch Henry' is a gorgeous albeit ironic depiction of the impact of true crime on not only documentary filmmaking as a whole but its affect on society, and the way we consume these terrifying real-life stories. The dehumanization of the victims often featured in true crime docs lay dead center at the end of this episode.
Episode 3 'Beyond the Sea'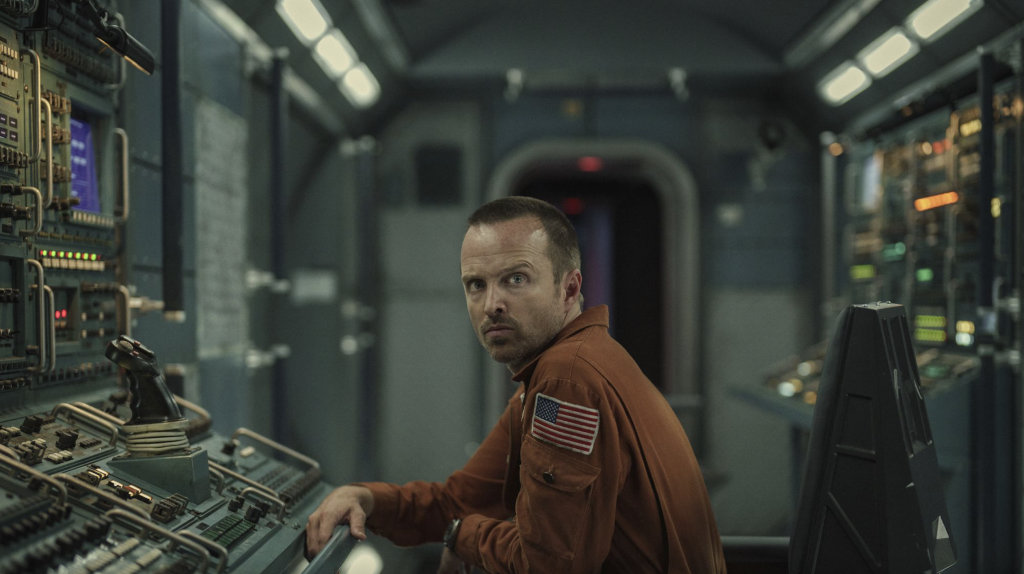 Aaron Paul, Josh Hartnett, Kate Mara, and Rory Culkin serve as this episode's central figures. Venturing out in to deep space, two mid-century astronauts have volunteered to be apart of a technologically forward project involving "replica's".
Sound familiar? Think 'Blade Runner'.
These replica's are placed in the homes of the two astronauts and serve as placeholders capable of transferable consciousness between the human body and the replica in order to combat the strain of being lightyears away on the families of the astronauts. After a devastating event occurs in the life of one of the astronauts, the other and his wife decide to allow him to borrow the remaining replica in order to once again breathe fresh air and roam freely on Earth.
'Beyond the Sea' is a grippingly tense drama that highlights the darkness of grief and the ugliness of humanity at it's finest. Episode three also serves as a transition episode of sorts within the season itself. While the first two episodes seem almost pandering to audiences by comparison of the latter three, with technology serving as the central issue. Episode three sets the self-contained and experimental tone that is focused on in the latter episodes. 'Beyond the Sea' highlights the more horrific elements of the anthology series as opposed to directly pointing to the mishandling of technology that audiences are used to with 'Black Mirror'.
Episode 4 'Mazey Day'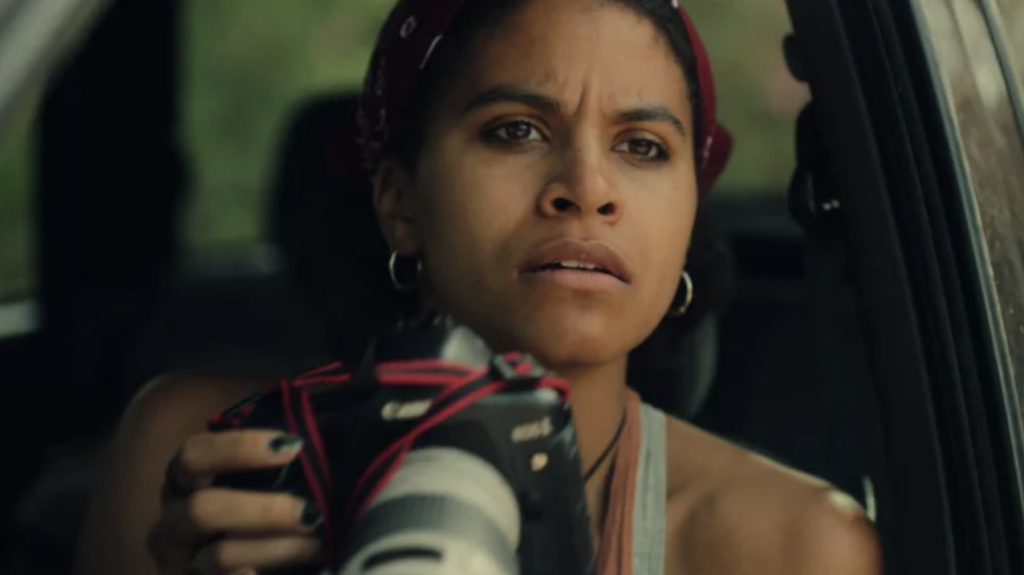 Zazie Beetz plays a down and out paparazzi. Following the death of a D-list celebrity that she was directly responsible for, she decides to hang up her camera and commit to a 9-5 barista gig in order to make ends meet. Once word comes through of a high profile celebrity who is hiding herself from the masses and a $40k payout, she ultimately makes the decision to follow the lead and snap a pic for one final score.
With a lovely little horror twist, 'Mazey Day' serves as the first true departure from the regularly scheduled content audiences are used to seeing from 'Black Mirror'. Emphasizing the importance of protecting one's image and being in control of your own narrative, the episode speaks to something much more sinister lurking beneath the surface of Mazey's disappearance from the limelight.
Episode 5 'Demon 79'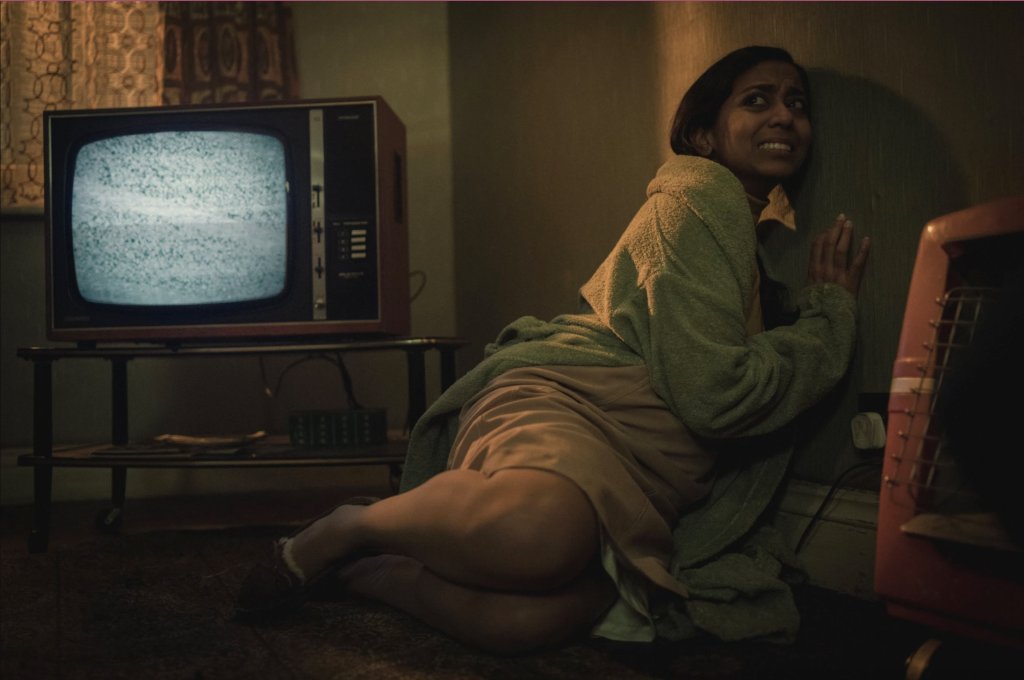 Set in 1979, London, a young immigrant salesclerk unleashes a demon after discovering a long-forgotten talisman. Once it is revealed that she has two days to carry out three murders as sacrifices, she teams up with the demon assigned to the talisman. Anjana Vasan and Paapa Essiedu play beautifully off of each other as the two leads of 'Demon 79' and their comedic chemistry carries the episode easily for viewers.
Extremely stylized, 'Demon 79' maintains notes of racial commentary in post-immigration Britain, and drops any kind of technological subtext opting to go for full-blown horror comedy.
Overall, season six of 'Black Mirror' is a welcome departure from the standard science fiction subject matter we are used to seeing from Charlie Brooker and Red Mirror Studios. Well crafted and full of intention, the most recent season takes a defiant stance against it's audience and delivers something unseen from the show before, a natural progression in to the horror genre as a whole. I'm truly eager to see what is to come of further seasons.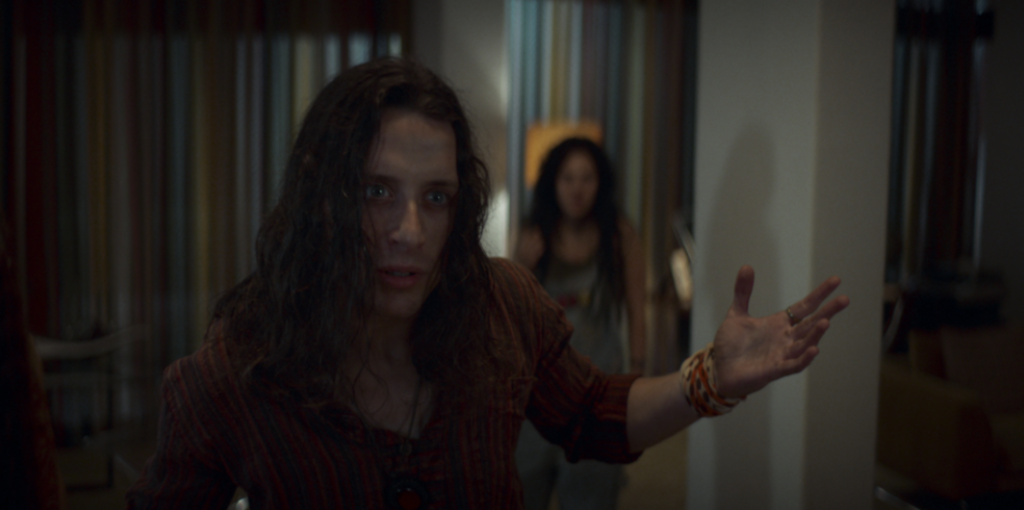 You can stream all of 'Black Mirror' on Netflix (all territories) and watch the trailer for season six here.