After nearly two years away from our screens, "American Horror Story" is back. Season 10 of "American Horror Story" will hit our screens on August 25th and for the first time ever, it's being split into two parts. "American History: Double Feature" will include kick off with "Red Tide" which takes place "by the sea" and then go into "Death Valley," which takes place "by the sand." There's still a bit of mystery surrounding this season, however, we do know that it will kick off with a struggling writer (portrayed by Finn Wittrock) and his wife (portrayed by Lily Rabe) who move to a beach town over the winter, only to meet the town's eccentric residents. The second part will include many "American Horror Story" alumni playing famous faces, with portrayals of Dwight D. Eisenhower, Amelia Earhart, John F. Kennedy, Richard Nixon and Marilyn Monroe.
In honor of the upcoming season of "American Horror Story" we've taken a look back at the previous nine seasons and ranked them. Take a look at our thoughts and opinions on each season of "American Horror Story" in the gallery below and let us know your thoughts on our rankings in the comments section on social media.
"American Horror Story: Roanoke" (2016)
Although this season had a stellar cast and a cool concept on paper, I just couldn't get into it no matter how hard I tried. Throughout "American Horror Story" Ryan Murphy falls into a habit of doing too much and confusing audiences with a muddled mess of ideas. The idea of centering this season around the lost Roanoke Colony is great, however, it was hard to keep up with the documentary style execution. Many will argue that the series went downhill with the departure of Jessica Lange and based on this season, I'd have to agree with them.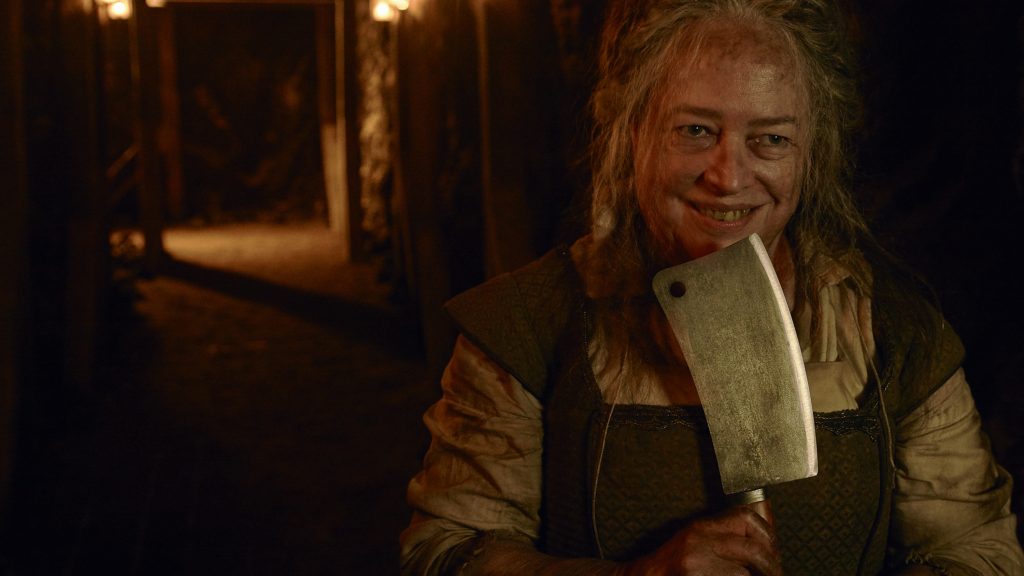 "American Horror Story: Apocalypse" (2018)
Again, this was a season that had a lot going for it in concept. The idea of an apocalypse is badass, but the plot of this season felt a bit all over the place. We loved the idea of connecting past seasons into one cinematic universe, however, the execution wasn't as satisfying to experience as it could have been. This is a season that relied heavily on tricks and turns, so understanding what's going on requires a second watch the whole way through. Our favorite part was the portrayal of Michael Langdon by Cody Fern, who carried a complicated role with impressive skill.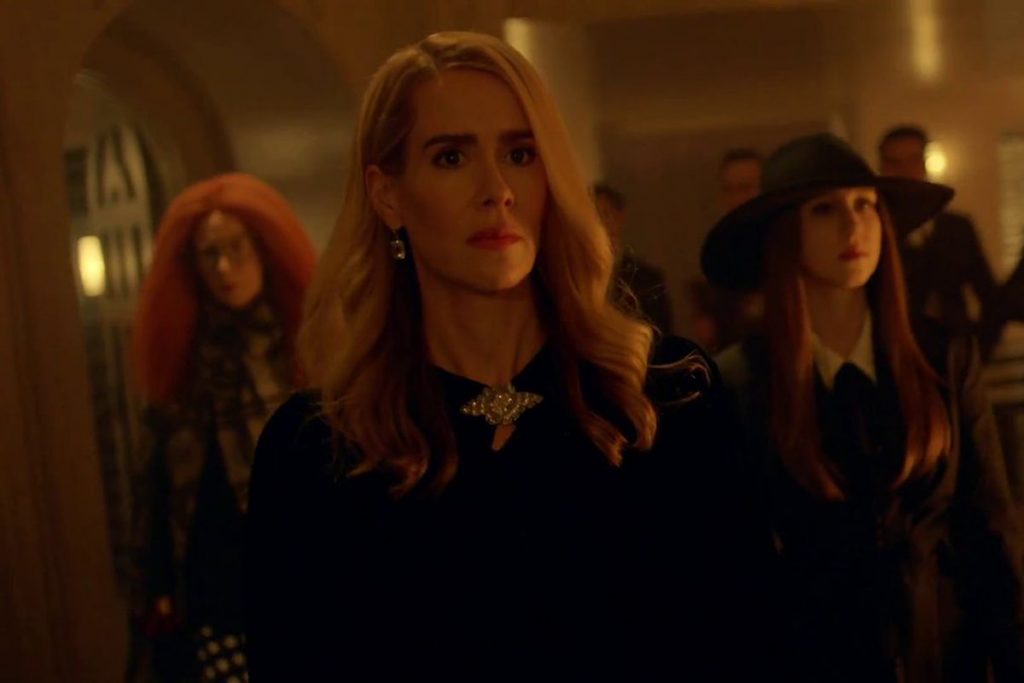 "American Horror Story: Cult" (2017)
This season gained a great deal of hype upon it's release, as it took place in the wake of the 2016 Trump election. The choice to depict a very real horror was a risky one, but we give Murphy props for going there. The idea of a radical clown cult was a good choice for this narrative and Evan Peter's performance as not only Kai Anderson, but iconic cult leaders Charles Manson, Marshall Applewhite and Jim Jones, was seriously sensational. This is definitely a season we'd enjoy watching a second time.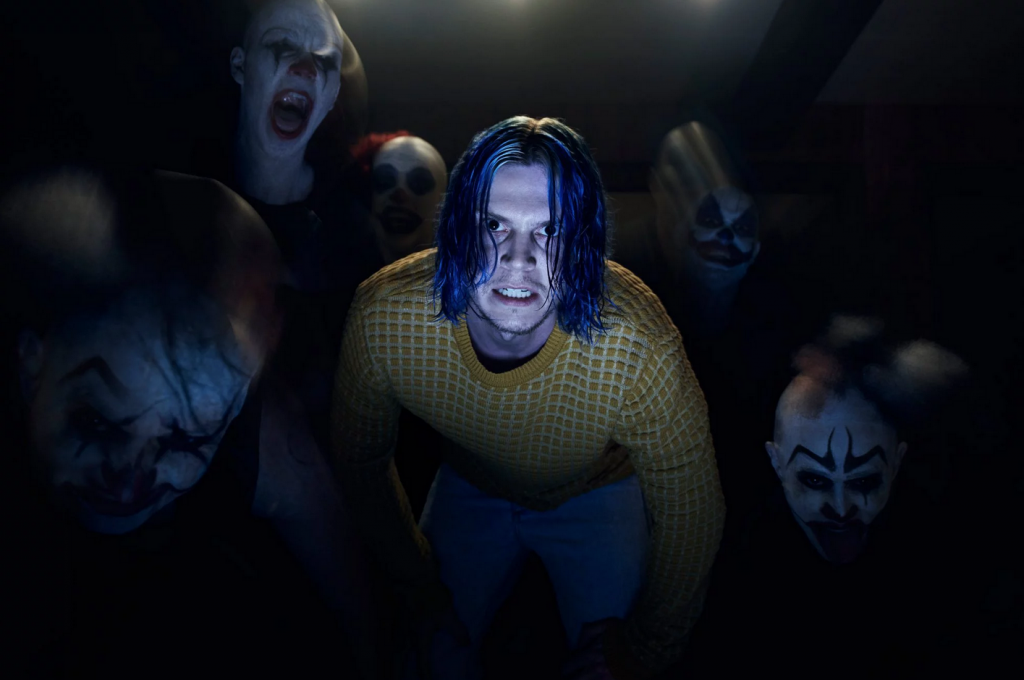 "American Horror Story: Hotel" (2015)
This season of "American Horror Story" was…OK. Not good, but not bad. This was the first season of "American Horror Story" without Jessica Lange and many fans of the show left because of her departure. The idea of a haunted hotel is great, as it nods to fan favorite horror movie "The Shining" and the true crime cases surrounding the real Cecil Hotel. Lady Gaga's performance as The Countess was great, almost making us forget the absence of Lange. One of the main reasons this season didn't rank higher was that we wished they'd leaned more into the vampire story line. Seriously, sometimes we forget that there were vampires there at all and vampires are one of horror's top tropes of all time.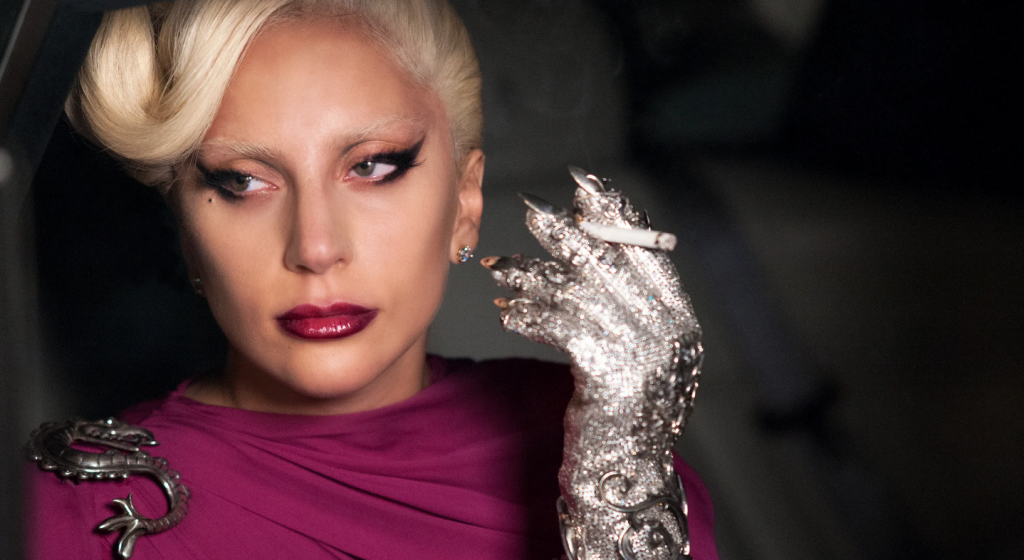 "American Horror Story: 1984" (2019)
We were definitely excited when "American Horror Story: 1984" was announced. As big fans of classic slashers like "Friday the 13th" and "Halloween," we were stoked to see the franchise leaning into this very important and impactful chapter of horror. We loved the idea of a cursed camp and the '80s setting was top notch. But, and this is a big but, without Evan Peters, Sarah Paulson, Jessica Lange and Kathy Bates, this season didn't really feel like "American Horror Story."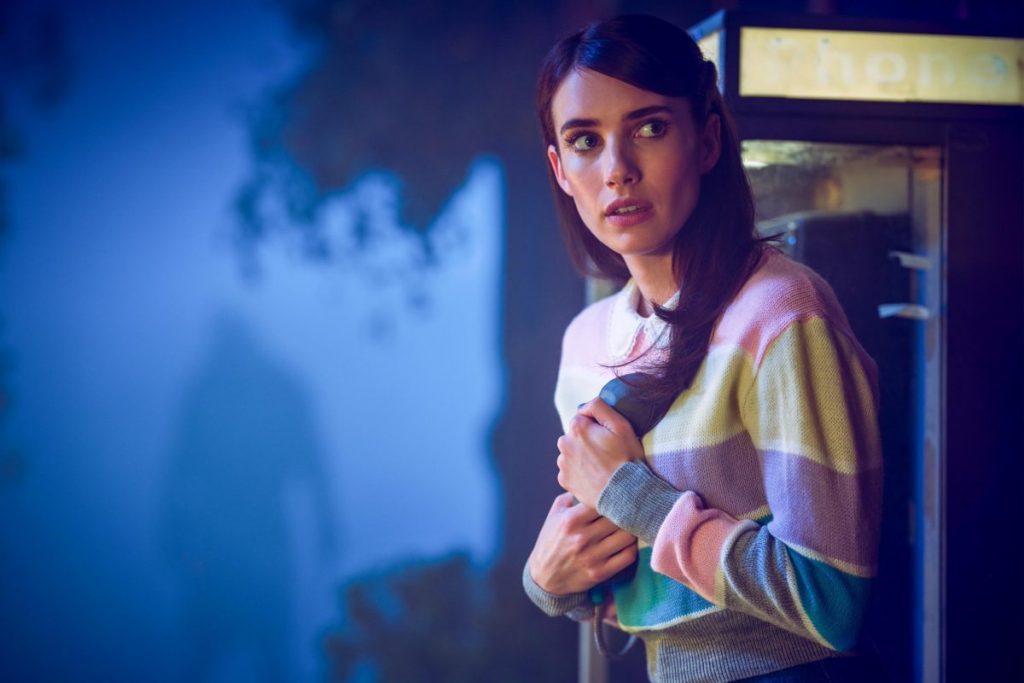 "American Horror Story: Freak Show" (2014)
I may be in the minority here, but I actually really enjoyed this season. Freak shows are very fascinating to me and the choice to set this season on their way out was especially interesting. This season had some of the best characters and performances in the show's history, especially those of Jessica Lange and Sarah Paulson. This season also earned the show the most Emmy nominations of any season of "American Horror Story" to date. Plus, we cannot help but remark that it gave us one of the most beloved and feared villains in the franchise's history— Twisty the Clown.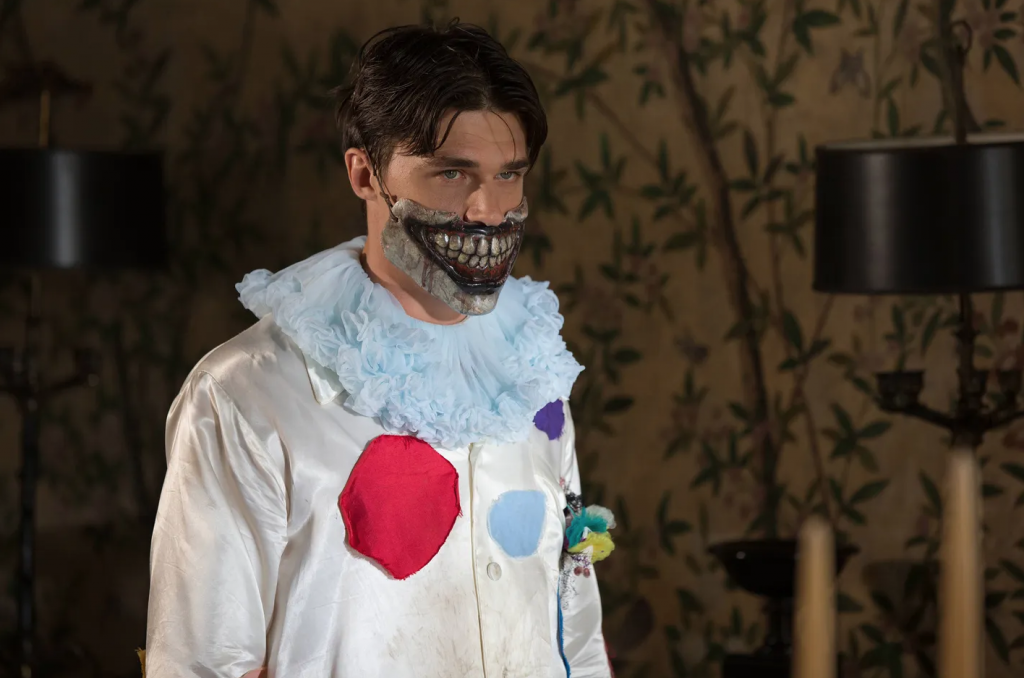 "American Horror Story: Coven" (2013)
This is arguably the favorite season of "American Horror Story" of all time. I mean, a season revolving around female empowerment and witches— how could it not be beloved? This season had some knockout performances by Jessica Lange, Kathy Bates, Sarah Paulson, Angela Bassett, the list really goes on and on. And the inclusion of historical characters Marie Laveau and Delphine LaLaurie was a nice touch. Overall, while this season was certainly standout, the only reason it didn't rank higher was that it wasn't as scary as the previous two seasons. And we're here for the horror, people!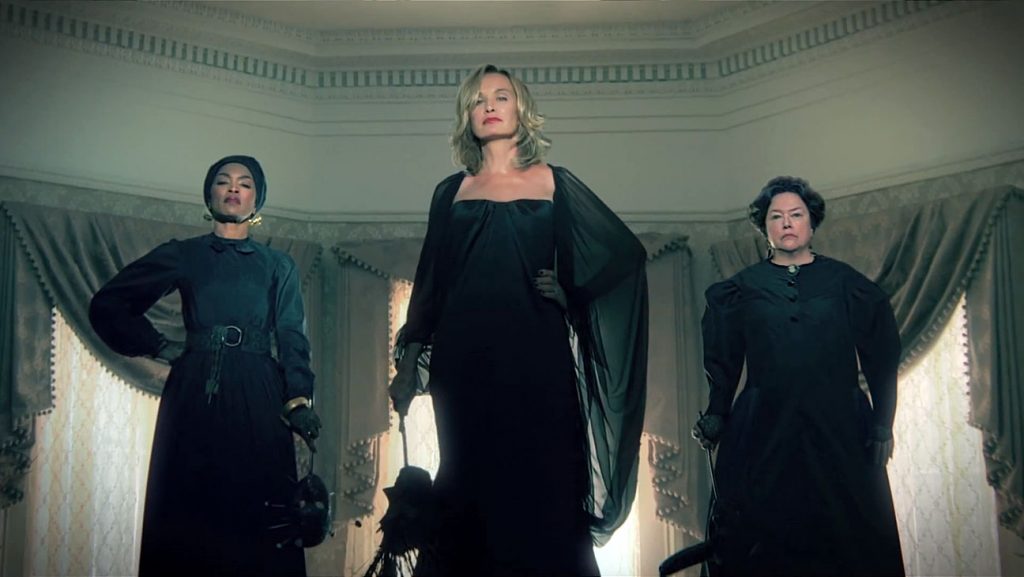 "American Horror Story: Murder House" (2011)
We had no idea what we were in for with season one of "American Horror Story," but boy, were we impressed. This show really knocked it out of the park and will forever be a totally iconic moment in popular culture. These characters are absolutely remarkable, notably Jessica Lange's Constance Langdon, Evan Peter's Tate Langdon and the whole Harmon family. This season's plot was simple enough to follow along but packed with exciting twists that kept us on our toes. Plus, many of this season's reoccurring actors would go on to be staples of the franchise, like Lily Rabe, Sarah Paulson and Adina Porter. It goes without saying, but "American Horror Story: Murder House" was a total culture reset.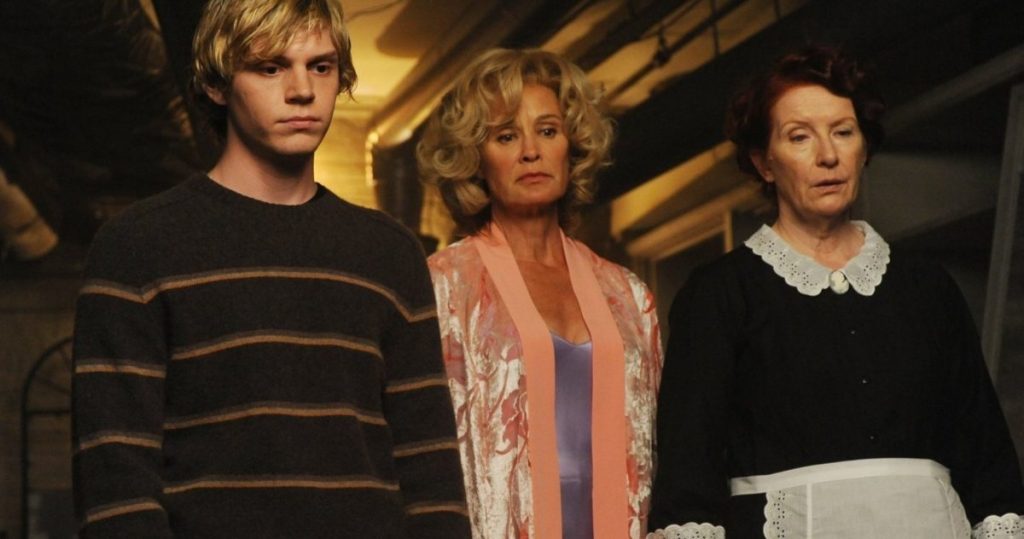 "American Horror Story: Asylum" (2012)
While it was tough placing many of the rankings on this list, "American Horror Story: Asylum" was a clear top pick in my book. This season was by far the scariest, wildest and most freaky season of "American Horror Story" ever. After finding out that "American Horror Story" would feature new settings, casts and plots every season, I was slightly concerned, but I was thrilled by the execution of "Asylum." This season's choice to revolve around an insane asylum was brilliant, as it brought together an incredibly eclectic group of characters with varying levels of madness. Jessica Lange's performance was seriously standout and this season's villains, Dr. Arthur Arden and Dr. Oliver Thredson were the scariest of the whole franchise. We could have done without the alien plot line, but as a whole, this season was the best of the bunch.