Easter is a time for gathering with family and friends to feast and engage in a hunt around the backyard for pastel-colored eggs filled with treats. For a lucky few, it marks the day in which you must don a giant, sweaty, bunny costume and frolic in the grass much to the delight of screaming children.
For those of you who are looking to experience a more chill, less fanfare-filled Easter holiday, we've curated a list of 8 films that are loosely connected to the iconic holiday for your viewing pleasure.
#8 "Dogma" (Kevin Smith, 1999)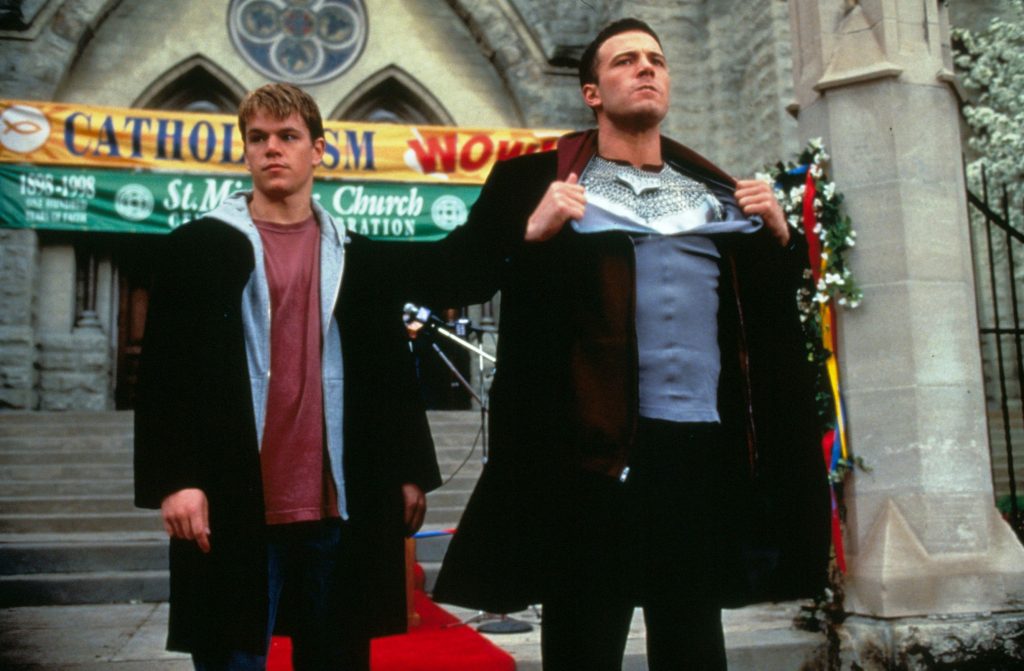 The eternal war between good and evil has made its way to New Jersey. During the very end of the 20th century, angels, demons, and semi-prophets exist among the cynics and innocents of America and vie to duke it out over the fate of humankind.
Taking place around Easter and containing notes of biblical references, "Dogma" is a great movie to check out if you're looking for an Easter-adjacent film. Unfortunately, "Dogma" is not streaming for free but you can watch the trailer here.
#7 "Monty Python's Life of Brian" (Terry Jones, 1979)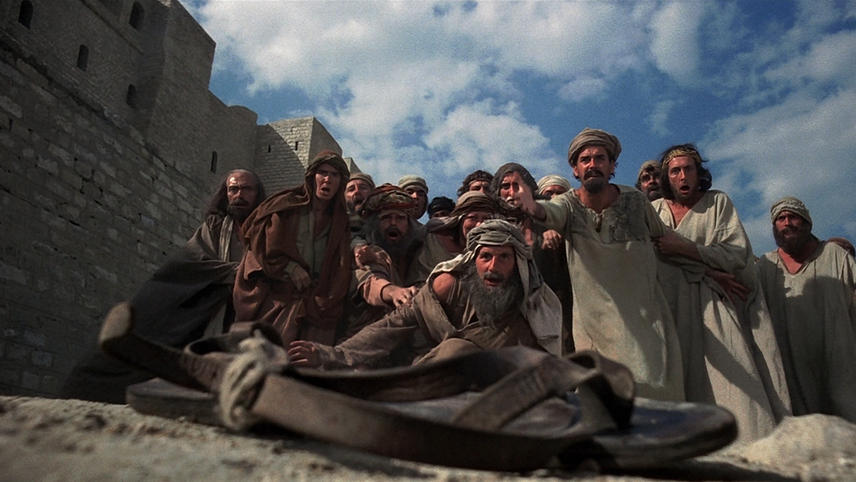 Centering on a young Jewish man named Brian Cohen, a series of ridiculous events gains him the reputation of being the Messiah. When Brian isn't avoiding his followers or being scolded by his mother, he has to engage with the pompous Pontius Pilate, an acronym-obsessed member of the opposing separatist movement.
Brian's life is filled with absurdist comedy, loose biblical lore, and an endless amount of laughs. You can stream "Monty Python's Life of Brian" on Netflix and on VOD. Watch the trailer here.
#6 "The Matrix" (Lilly & Lana Wachowski, 1999)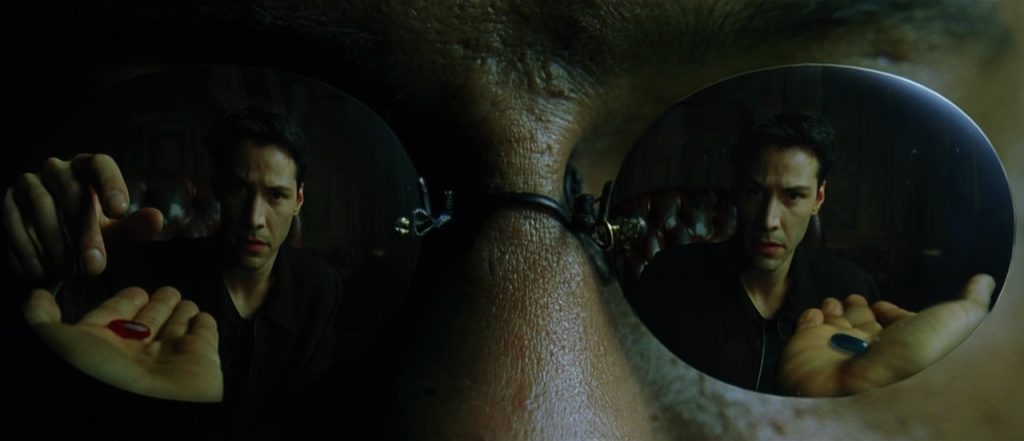 Set in the midst of the 22nd century, "The Matrix" tells the story of a gifted computer hacker who joins a group of underground insurgents who are warring against the vast and almighty computers that rule the earth.
Riddled with philosophical, biblical and cultural subtext, "The Matrix" is a timeless film that is worth indulging in. I'm also going to recommend that if you haven't already seen them, you go ahead and watch the entire trilogy.
You can watch this iconic film on HBO Max and VOD. Watch the trailer here.
#5 "Donnie Darko" (Richard Kelly, 2001)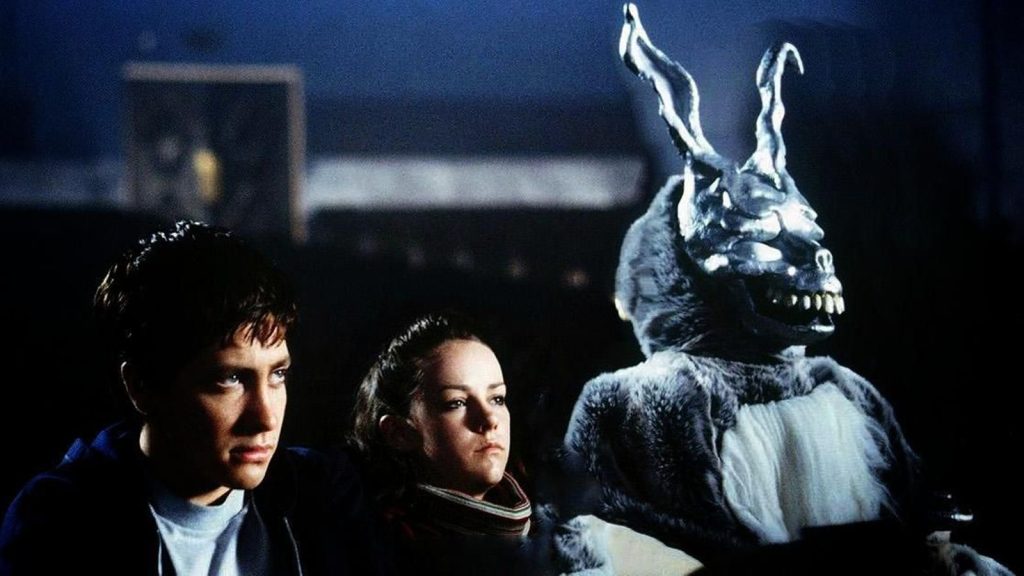 After narrowly escaping a bizarre and deadly accident, a troubled teenager is tormented by visions of a large bunny rabbit that coaxes him into committing a series of crimes.
You can stream this iconic movie on HBO Max, Kanopy, and VOD. Watch the trailer here.
#4 "The Wicker Man" (Robin Hardy, 1973)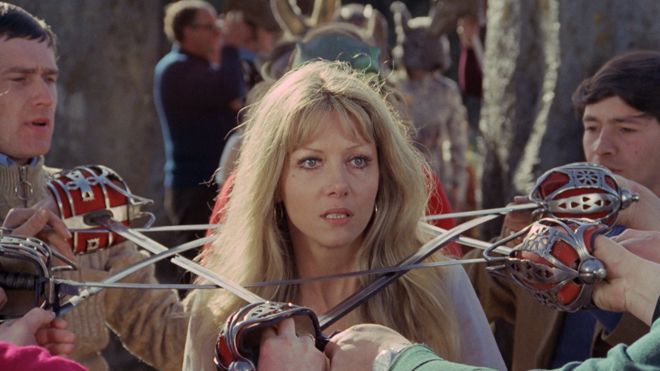 A police sergeant is called to a remote island village in search of a missing girl whom the locals claim never existed. Strange things occur on the island around the sergeant, much to the awe of the sergeant.
I don't want to reveal too much about this cult classic flick, but it's an iconic Easter horror film and is worth checking out. Watch on AMC+ and VOD, and catch the trailer here.
#3 "The Green Knight" (David Lowry, 2021)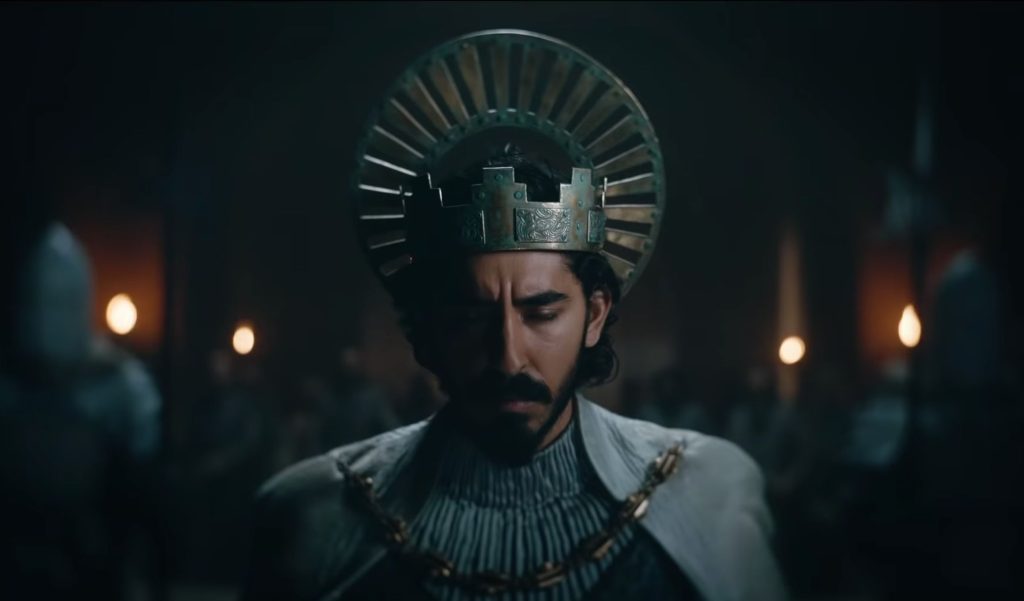 This epic fantasy-adventure based on the Arthurian Legend tells the story of Sir Gawain; King Arthur's reckless and headstrong nephew. Sir Gawain embarks on a daring quest to confront of the eponymous Green Knight: a gigantic, emerald-skinned stranger and tester of men.
This is one of my personal favorite movies and you can stream it on Fubo and VOD. Watch the trailer here.
#2 "Chicken Run" (Nick Park & Peter Lord, 2000)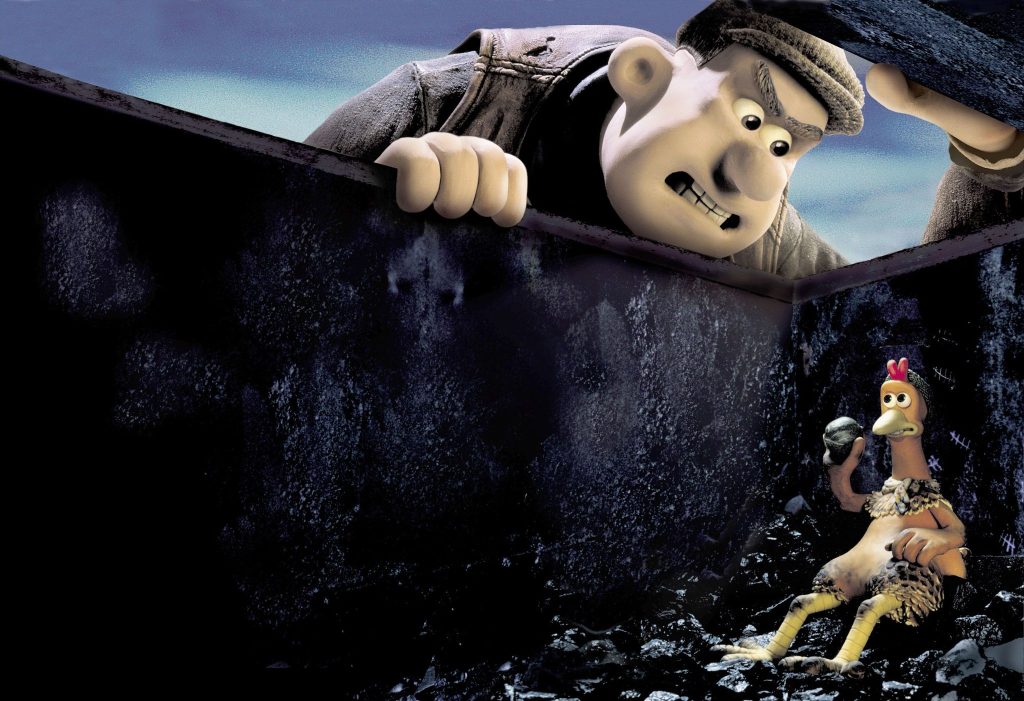 Hopelessly repressed and facing eventual certain death at the British chicken farm where she is held captive, Ginger the Chicken along with the help of Rocky the American Rooster decide to rebel and lead their fellow chickens in a great escape from their murderous farmer captors.
You can watch "Chicken Run" on Peacock Premium and VOD. Catch the trailer here.
#1 "Mallrats" (Kevin Smith, 1995)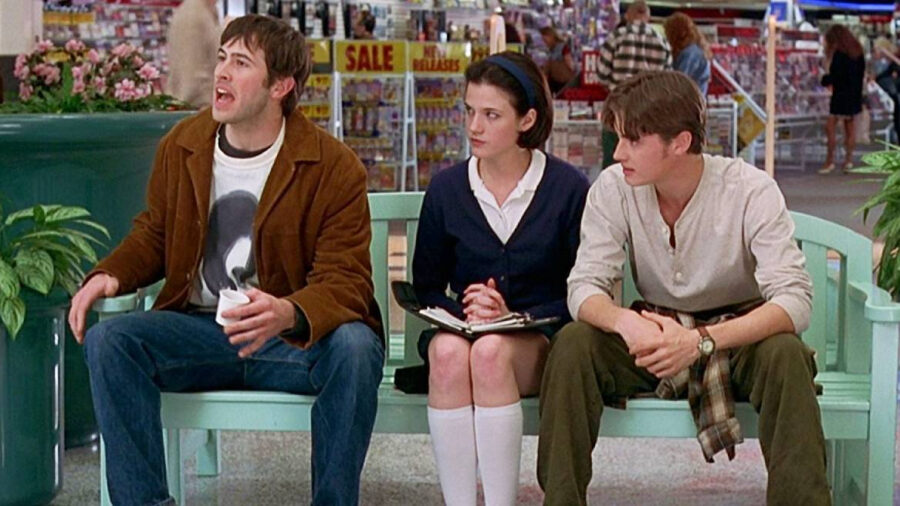 Both dumped by their girlfriends, two best friends seek refuge in the local mall.
Stream this absurdist, meandering, indie comedy on Tubi and VOD and watch the trailer here.
Happy Easter Rebel Circus!