Throughout popular culture, many of our favorite villains have given off distinctive goth vibes. Whether that be their general demeanor or spectacular fashion sense, it's become a total Hollywood cliché at this point. This means, that many of us spooky kids have found ourselves rooting for the bad guys over the years.
Take a look at 15 of our favorite goth villains from some of our favorite films in the gallery below, then let us know if we left a goth villain off of our list in the comments section on social media.
Maleficent— "Sleeping Beauty" 1959
There's no denying that Maleficent is a goth icon. Even before she took the spotlight in her own live action films, this character oozes goth boss energy. Seriously, who else completely forgot about Princess Aurora and wanted desperately to be half as badass as Maleficent?
Nancy Downs— "The Craft" 1996
Nancy Downs is the quintessential '90s goth and she leans into the aesthetic hard—with her thick eyeliner, spike collars and all black ensembles. And while she definitely went mad throughout the film, we'll never forget this iconic character from one of the biggest cult classics of all time.
Severus Snape— Harry Potter Series 2001-2011
Okay, here me out. By the later books and films, Severus Snape proved himself to be a hero. But, during the beginning he was clearly depicted as a villain. This potions professor is giving us goth the house down boots—from his long, inky black hair to his somber robes to his permanent scowl.
The Evil Queen— "Snow White and the Seven Dwarfs" 1937
While Disney definitely could have been more creative when it came to naming this character, they nailed it when it came to creating an equally fabulous and terrifying villain. First, she wants Snow White's heart cut out and brought to her— that's hardcore. Second, who didn't run around their house with a blanket trailing behind them pretending to be her?
Darth Vader— Star Wars Series 1977-2005
Although half of all "Star Wars" fans are rolling their eyes, the other half are yelling "Yes queen!" at their phone screen. Darth Vader is undeniably goth and it's not just because he only wears all black. He exudes pure goth energy.
Count Orlok— "Nosferatu" 1922
Based on Bram Stoker's gothic novel "Dracula," this silent film started Hollywood's obsession with vampires. However, instead of a brooding bad guy or a hunky love interest, Count Orlok was pure creep.
The Other Mother— "Coraline" 2009
Speaking of creepy, let's talk "Coraline." The other mother turned villain was serious terrifying and beyond dark for a movie marketed to kids. But, that's what we loved about it.
Bellatrix Lestrange— Harry Potter Series 2007-2011
I mean, has Helena Bonham Carter ever not played a goth character? Even though Bellatrix Lestrange was awful (by that, we mean an evil villain), she was still completely badass and never failed to turn an amazing look.
Barkis Bittern— "Corpse Bride" 2005
With a name like Barkis Bittern, being goth is basically implied. Everyone in this 2005 film was goth to a t, including the snobby, greedy and all around horrible villain.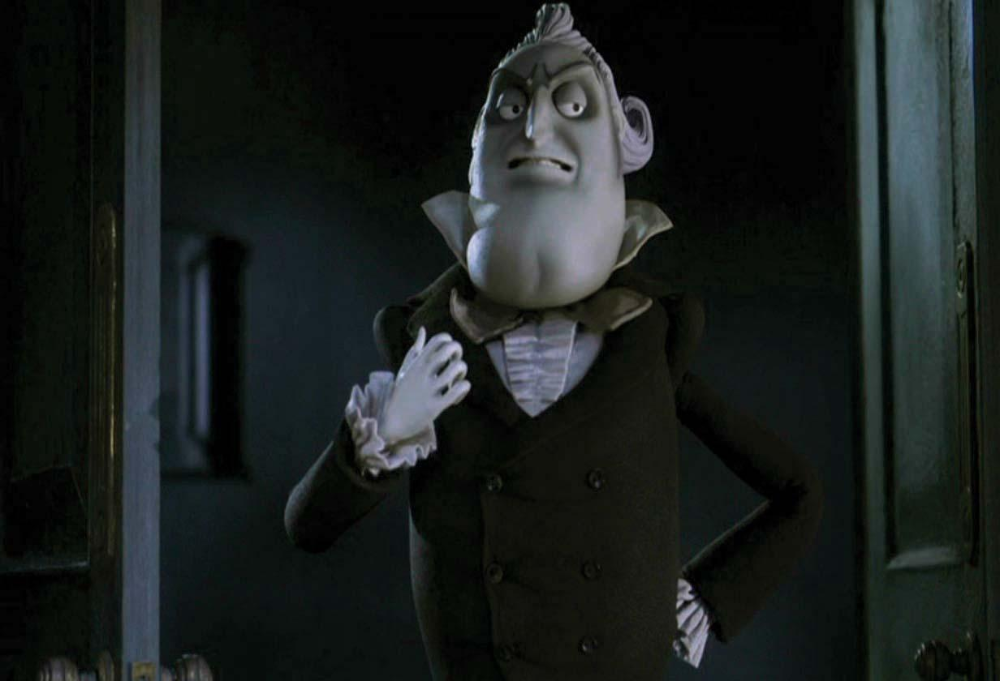 Doctor Finklestein— "The Nightmare Before Christmas" 1993
While Oogie Boogie is the primary villain of this film, Dr. Finklestein wins in the goth department. From the ultra pale skin to the teeny tiny black glasses—this guy would be super cool if he wasn't trying to keep Sally as his prisoner.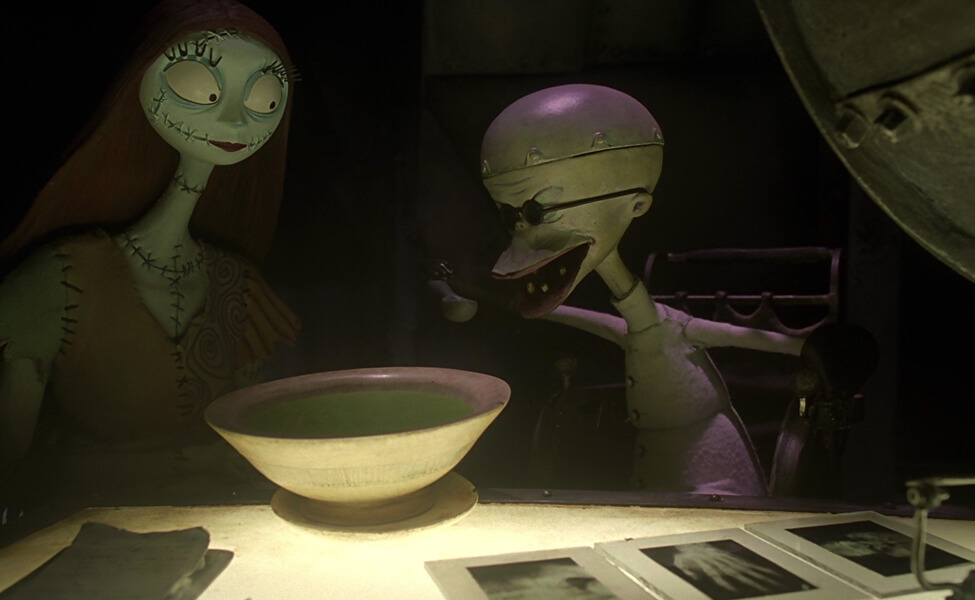 Pinhead— Hellraiser Series 1987-2018
Pinhead is the primary antagonist of the Hellraiser film series and his iconic look couldn't be more goth if Clive Barker tried. I mean come on, he wears PVC robes, harnesses and has an all white face full of legit metal pins. He wrote the book on being goth.
Lord of Darkness— "Legend" 1985
While you may not have seen this 1985 dark fantasy film, you'll certainly remember this iconic villain. In this film, Tim Curry portrays Lord of Darkness, an overlord on a quest to kill all the unicorns and cover the world in eternal darkness. You tell me that's not goth.
Count Dracula— "Bram Stoker's Dracula" 1992
While there are many examples of Count Dracula portrayed on film, one of our favorites was seen in 1992's "Bram Stoker's Dracula." For one, Winona Ryder is in this movie (an automatic win). And two, Gary Oldman's style is something I wish more men would embrace.
Tiffany Valentine— Child's Play Series 1998-2017
Tiffany Valentine is one of the most underrated villains in all of horror. Sure, she and Chucky aren't that much of a threat comparably (they're dolls after all) but she's a total babe with some of the best one liners in cinema.
Lestat de Lioncourt— "Interview with the Vampire" 1994
Nothing made me want to become a vampire more than seeing this legendary 1994 film. And Tom Cruise, actually pulls off this character pretty impressively. Sure, Lestat may not be your typically goth when it comes to his appearance but again, it's all about the vibe!