I love a good romantic comedy. From classics like "When Harry Met Sally" to more modern offerings such as "Set It Up," romcoms serve as the sweetest of escapes from the horrors of the modern dating scene. With what is arguably one of the most polarizing holidays right around the corner, there's no doubt that there has been an uptick in movies celebrating love and all of those mushy-gushy feelings being kicked to the top of your recommended sections across your streaming platforms.
While there is certainly room for happy endings this Valentine's Day season, I would like to offer a bit of a reprieve from your standard commercialized holiday broadcasting. It's time to pause "Pretty Woman" and instead turn your attention to a few movies that feature romantic storylines, with a bit of a horrifying twist.
"Eternal Sunshine of the Spotless Mind" (Michael Gondry, 2004)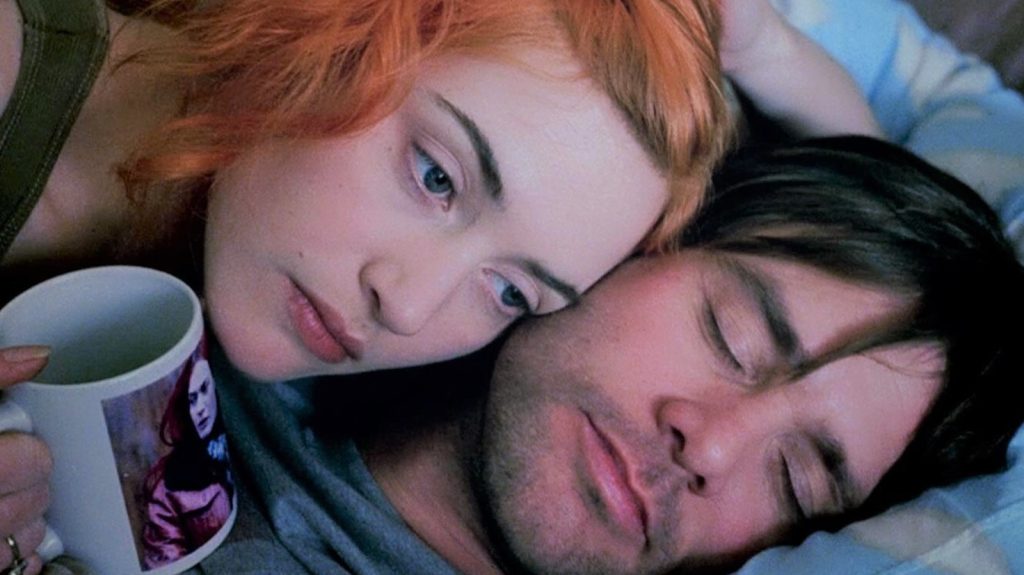 Have you ever wished you could completely erase the memory of an ex?
The plot: A heartbroken Joel Barish (Jim Carey) cannot believe that his girlfriend (Kate Winslet) has undergone a radical procedure to erase his existence from her memory, and takes it upon himself to do the same. However, as the ramifications of the surgery begin to take hold of Joel's psyche, he soon realizes that he is still desperately in love with her.
"Eternal Sunshine of the Spotless Mind" is available to stream on Prime Video and for rent or purchase on VOD. You can watch the trailer here.
"The Shape of Water" (Guillermo Del Toro, 2017)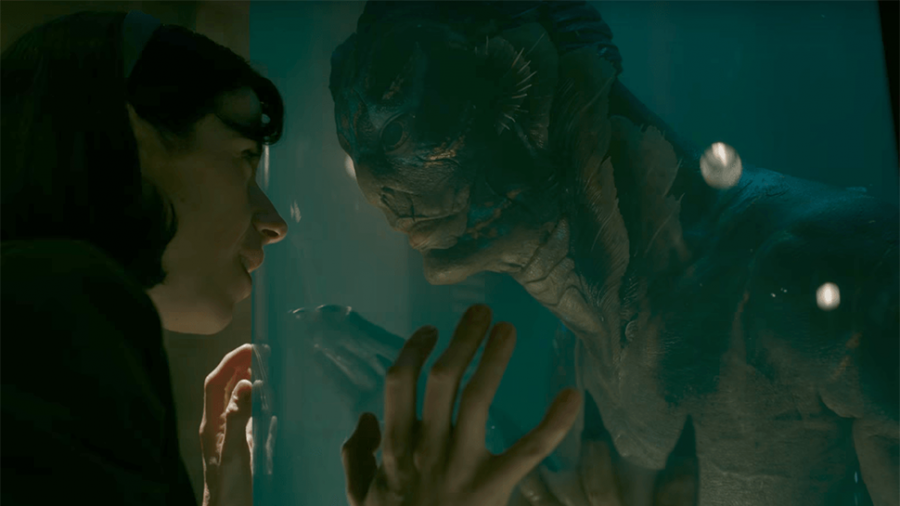 So where does he hide the little fish?
The plot: This other-worldly fairytale, set against the backdrop of the Cold War, tells the story of a mute janitor (Sally Hawkins) who works in a top-secret lab and falls in love with the subject of the lab experiment (Doug Jones). As their love grows, she hatches a plan to free him from the inhumane experiments that are being conducted on him by the villainous scientist (Michael Shannon).
You can watch "The Shape of Water" on the streaming platform Freevee, or on VOD. Watch the trailer for the Academy Award Winning film here.
"The Lobster" (Yorgos Lanthimos, 2015)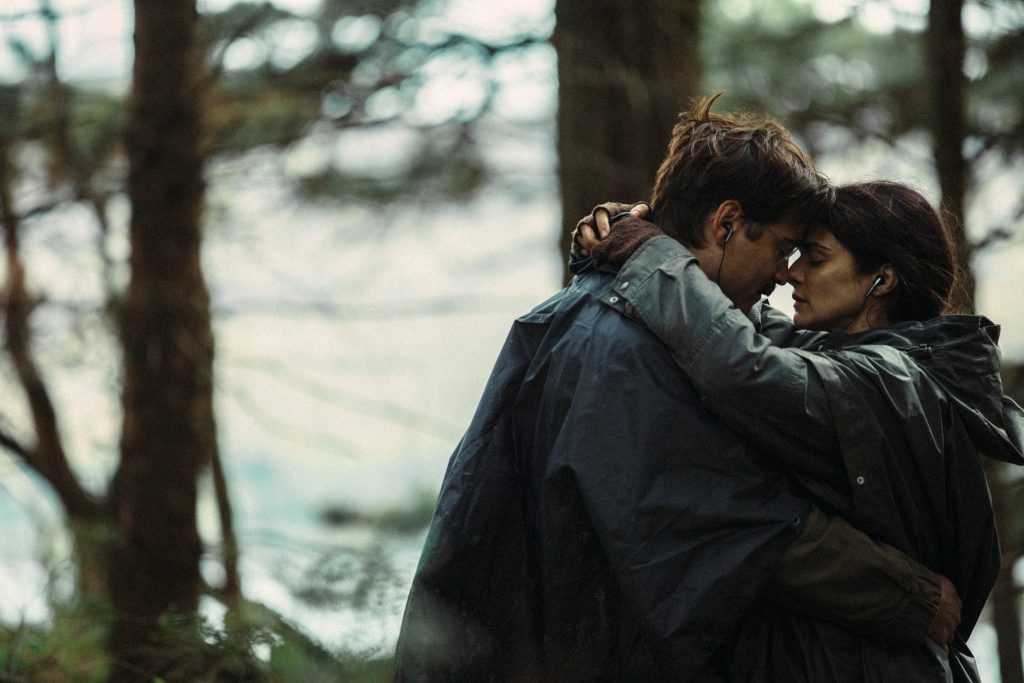 They do WHAT in the woods?!
The plot: In this dystopian near future film, according to laws put in place by The City, all single people are taken to "The Hotel," where they are given a short time frame to either find a romantic partner to live out the rest of their days with or be turned into a beast and sent into "The Woods." Starring Colin Farrell and Rachel Weisz, I can promise you "The Lobster" does not play out the way you expect it to.
You can watch "The Lobster" in all of it's chaotic glory on HBO Max, Kanopy, or VOD. Watch the tailer here.
"Bones and All" (Luca Guadanino, 2022)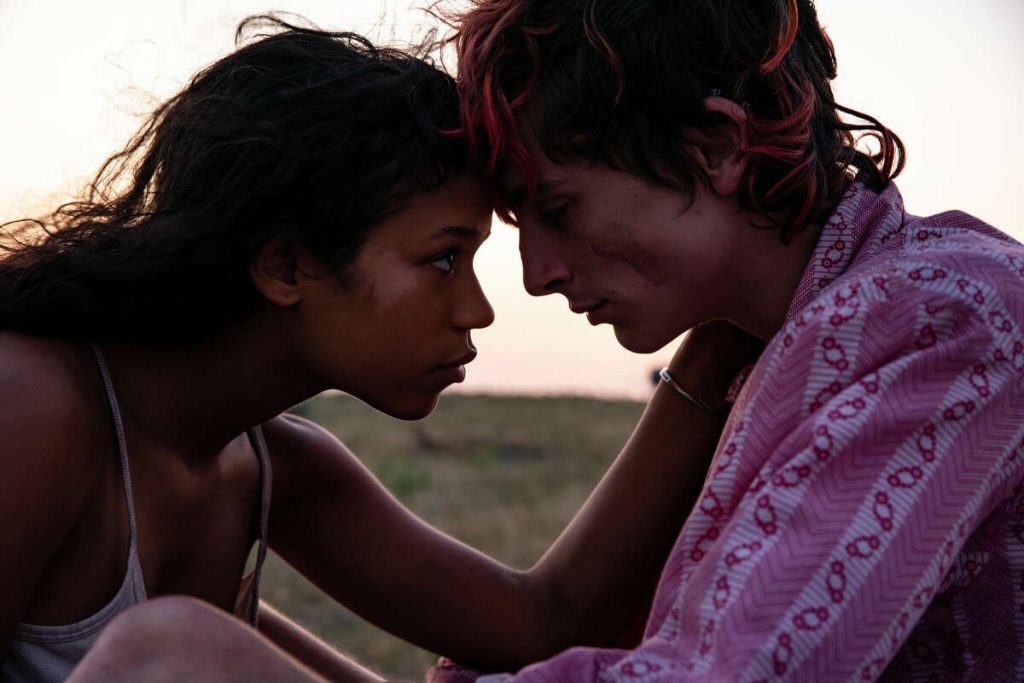 Mmm, my favorite snack: fingers.
The plot: After her father abandons her, Maren (Taylor Russell) embarks on a cross-country journey through the backroads of 1970s America to find her mother. Along her journey, Maren meets Lee (Timothée Chalamet) and the two realize that they maintain eerily similar qualities that have landed them both on the same path. All roads seemingly lead back to each other and their horrible pasts. Can their love survive it?
You can catch "Bones and All" on VOD, and watch the trailer here.
"The Mask" (Chuck Russell, 1994)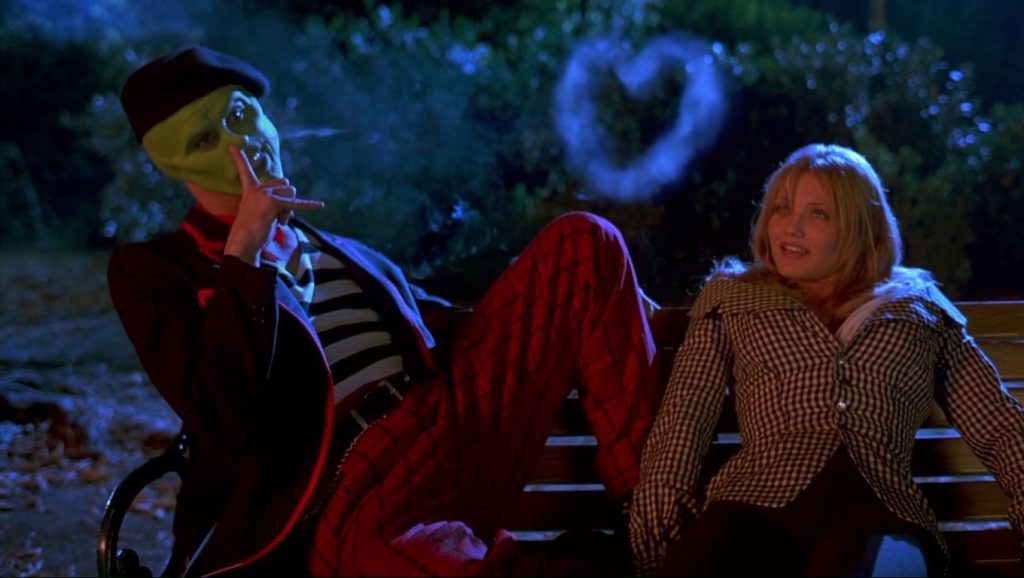 I, too am susceptible to the whims of the Norse god Loki.
The plot: A timid bank clerk, Stanley (Jim Carey), comes into possession of a magical mask containing the spirit of the infamous Norse god, Loki. While wearing the mask, Stanley becomes a supernatural playboy and captures the attention of the charming nightclub singer, Tina (Cameron Diaz). Filled to the brim with hijinks and cartoonish romance, "The Mask" is an exercise in camp all on its own.
You can catch this cult classic film on VOD, and watch the trailer here.
"Only Lovers Left Alive" (Jim Jaramusch, 2013)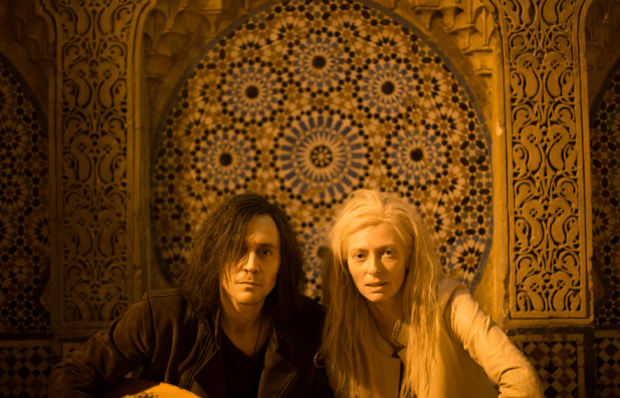 Oh to be so moody for centuries.
The plot: A depressed musician (Tom Hiddleston) reunites with his lover (Tilda Swinton) and though their love has endured centuries, it's tested when an unpredictable little sister (Mia Wasikowska) arrives. Much like Jaramusch's other projects, this movie is crazy and needs to be seen as there are no words to sum it up properly.
You can stream this quirky movie on HBO Max and VOD. Catch the trailer here.
"The Love Witch" (Anna Biller, 2014)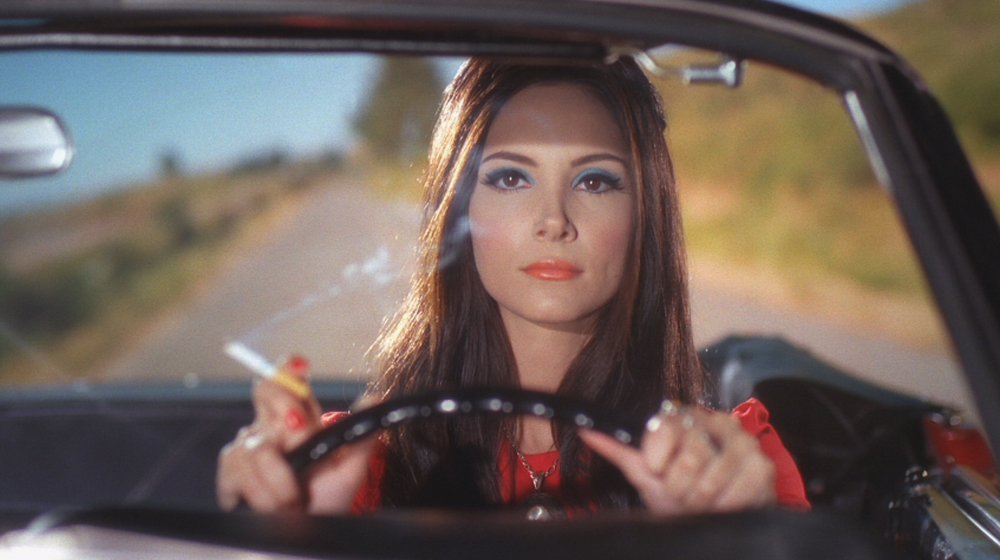 Queen of "fuck around and find out."
The plot: Elaine (Samantha Robinson) a beautiful young witch, is set on finding a man to truly love her. Within the confines of her gothic Victorian-inspired apartment, she concocts spells and potions and then picks up men and seduces them. When Elaine finally meets the man of her dreams, her desire to be loved will drive her to the edge of insanity.
You can stream "The Love Witch" on Peacock, Kanopy, VOD, and you can watch the trailer here.
"Warm Bodies" (Jonathan Levine, 2013)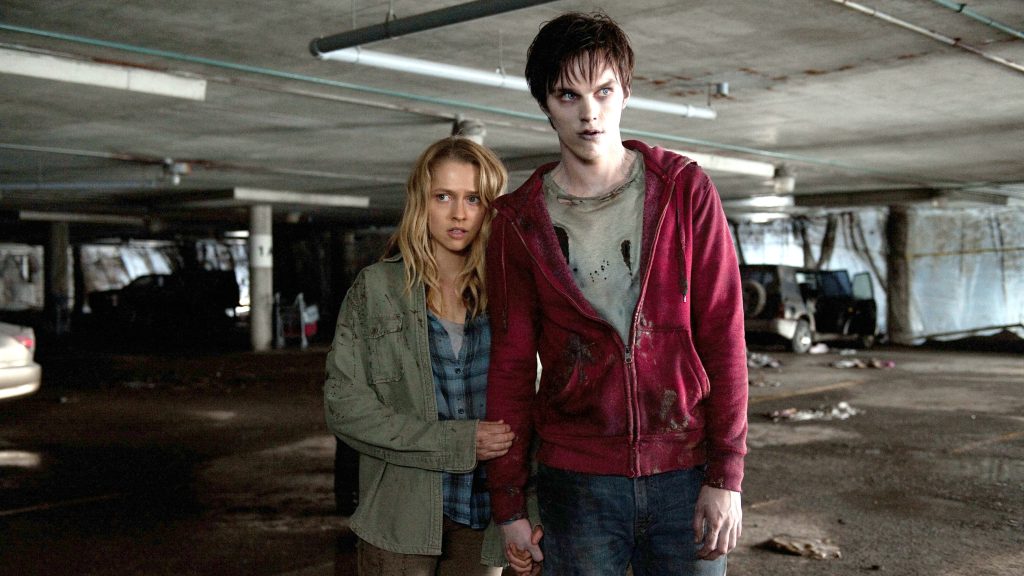 Nicholas Hoult shines in the role of Freaky Little Weirdo, always.
The plot: After a zombie (Nicholas Hoult) becomes involved with the girlfriend (Teresa Palmer) of one of his victims, their romance sparks a sequence of events that could potentially reverse the apocalypse.
You can watch "Warm Bodies" on Peacock, VOD, and catch the trailer here.
"Fresh" (Mimi Cave, 2022)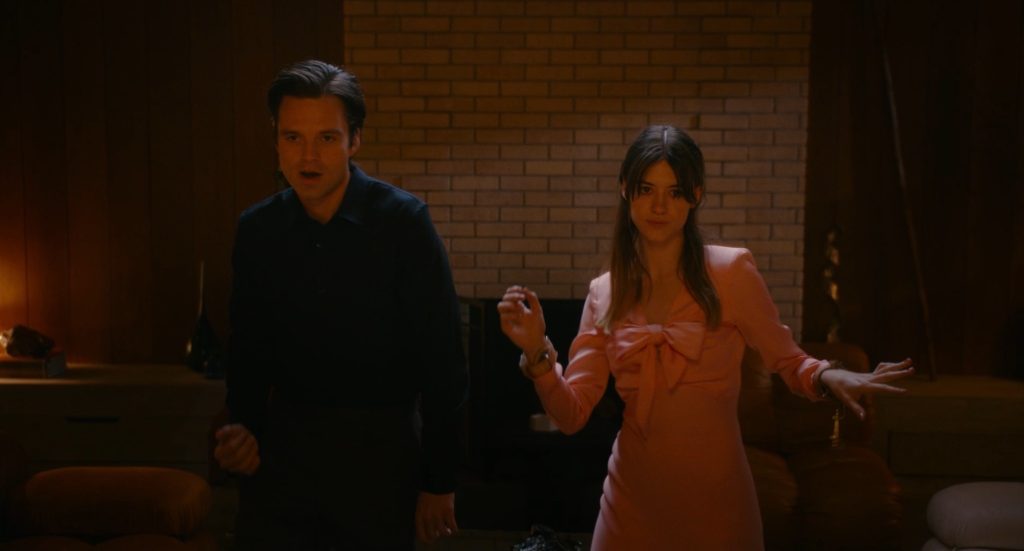 This one is a culinary treat, to say the least.
The plot: Exhausted with the fruitlessness of constantly scrolling through dating apps, Noa (Daisy Edgar-Jones) takes a chance by giving her number to the odd but charming Steve (Sebastian Stan) after they meet in the produce section of a grocery store. Once they go on a few successful dates, he takes her home with him, and chaos ensues from there.
You can stream the refreshing "Fresh" on Hulu, and watch the trailer here.
"Ready or Not" (Matt Bettinelli-Olpin & Tyler Gillett, 2019)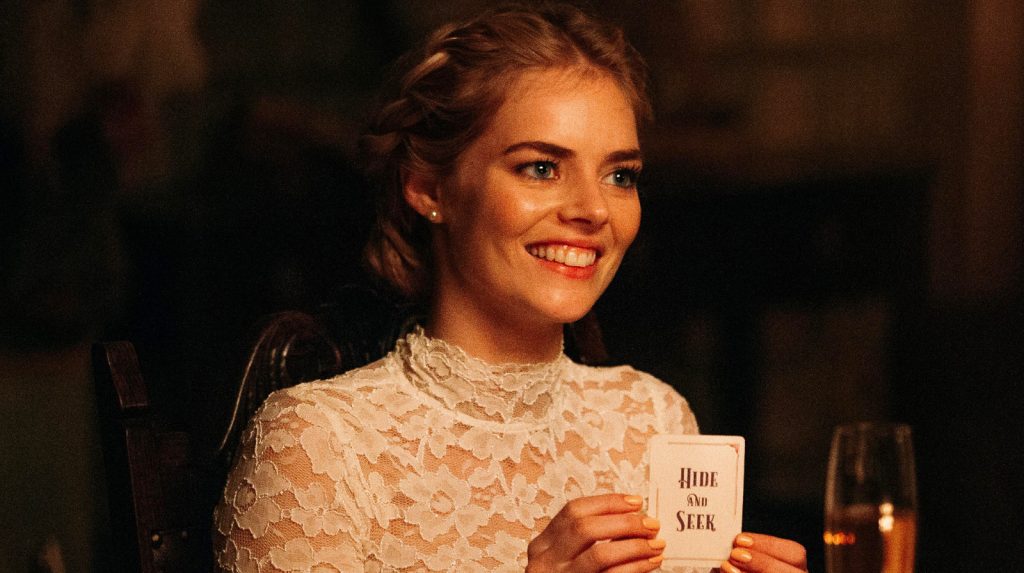 I promise you're definitely not ready.
The Plot: A blue-collar bride's (Samara Weaving) wedding night takes a terrifying turn when her quirky new in-laws force her to take part in a ritualistic game as a wedding night rite of passage.
You can catch this personal all-time favorite of mine on VOD, and watch the trailer here.
"Mr. Right" (Paco Cabezas, 2015)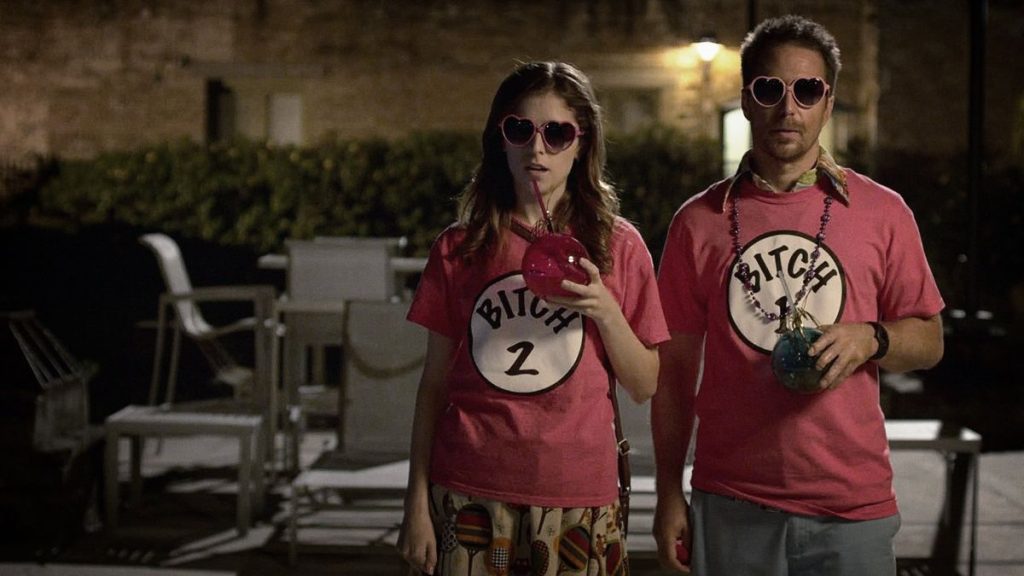 I mean, Sam Rockwell is the perfect man.
The plot: A girl (Anna Kendrick) falls for the "perfect" guy, who happens to have an extremely fatal flaw. Are his good looks and charm enough to keep her interested after the truth comes out?
You can watch "Mr. Right" on Netflix and VOD, and watch the trailer here.
"Mr. & Mrs. Smith" (Doug Liman, 2008)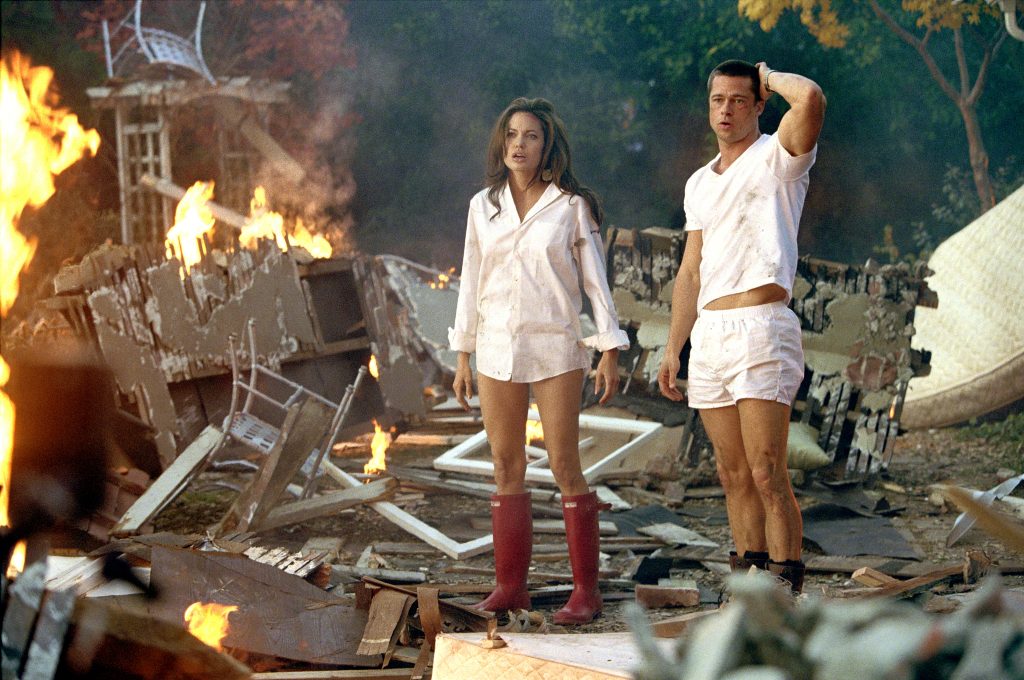 Their love was doomed from the start.
The plot: After five(ish) years of mundane marriage, John (Brad Pitt) and Jane (Angelina Jolie) Smith are in a massive rut. Unbeknownst to one another, they are both wealthy assassins who happen to work for opposing organizations, and their worlds are about to collide in a fiery, explosive way.
You can watch this classic on Tubi and VOD. Catch the trailer here.
"Ex Machina" (Alex Garland, 2014)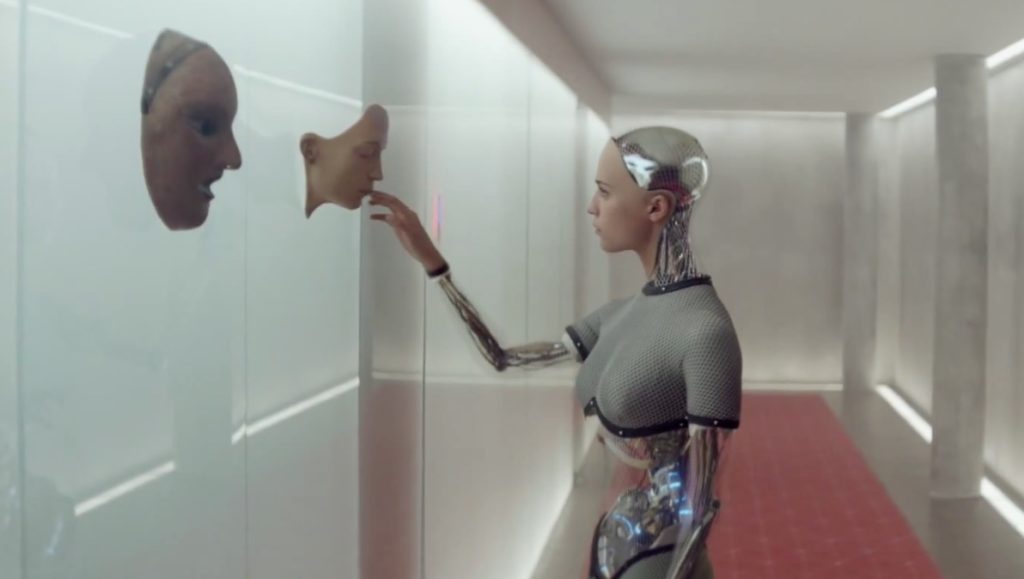 Much like "Fresh", this movie also features an intense oddly sexually coordinated dance scene in red lighting.
The plot: Caleb (Domhnall Gleeson) is a coder at the world's largest internet company. After winning a massive competition, he spends a week on a remote mountain retreat at Nathan (Oscar Isaac), the CEO of the company's home. Caleb soon learns he has to partake in an odd research experiment conducted by Nathan where he has to try not to fall in love with a sentient artificial intelligence robot woman (Alica Vikander). This film is an earnest and grueling representation of the future of artificial intelligence and should not be skipped.
You can watch "Ex Machina" on HBO Max, Kanopy, VOD, and watch the trailer here.
"Palm Springs" (Max Barbakow, 2020)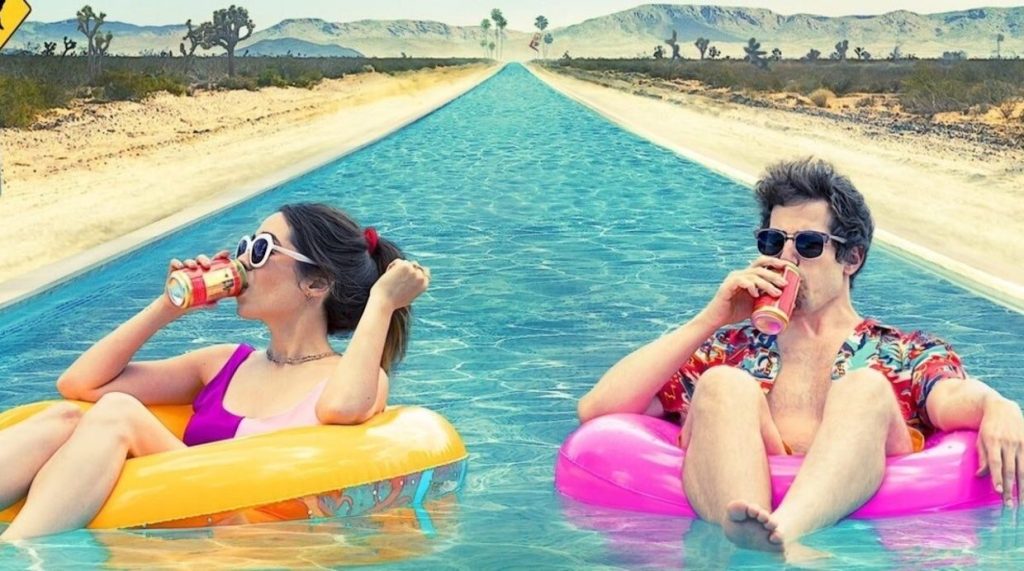 Groundhog day, but it's a desert wedding.
The Plot: When Nyles (Andy Samberg) and maid of honor, Sarah (Cristin Milioti) meet at a wedding in Palm Springs, things get complicated as they are unable to escape the venue, themselves, or each other.
You can stream "Palm Springs" on Hulu and watch the trailer here.