As Autumn leaves turn and that familiar chill begins to creep in, I present to you, dearest readers, a list of the best couples currently keeping our hearts and television sets warm. Love is in the air, and oh boy is it rough, from Kate and Anthony's epic slow burn on Bridgerton to the heart-wrenching will they-won't they between Belly and Conrad from The Summer I Turned Pretty, the year's hottest couplings have had an uphill battle in the fight for love, lust, and commitment. Before we begin one should note that the following list is composed of couples that have maximum shippability, are confirmed, or are courtships that are simply just too hot to not pay attention to. 
#1. Kate Sharma and Anthony Bridgerton, Bridgerton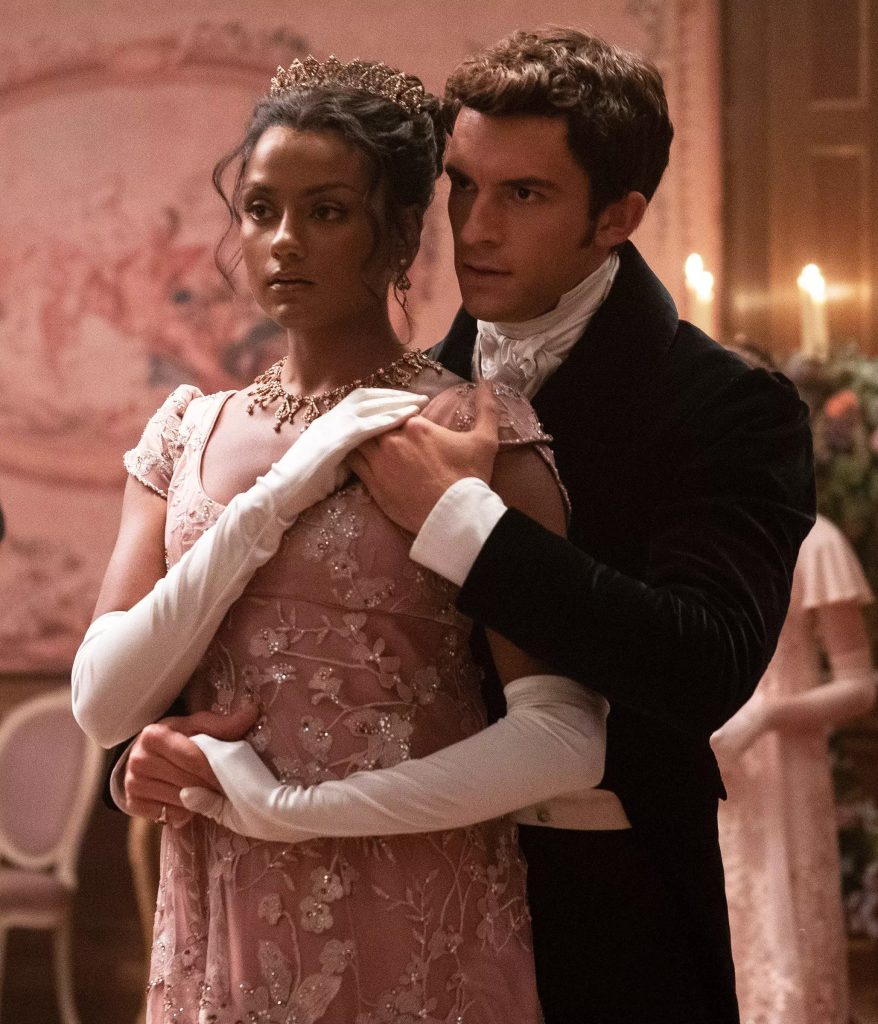 Placed at the top of this list for obvious reasons, season 2 of the hit Shondaland adaptation of the beloved book series, Bridgerton, finds the eldest brother of the titular family, Anthony (Johnathan Bailey), on a self-appointed quest to find a wife. In the world of Bridgerton, a true "love" match is a luxury not many have the good fortune of coming across. Anthony succeeds in his quest to find a wife in a pairing with Lady Edwina Sharma. The two are set to tie the knot but as the season progresses, Anthony finds himself falling for her sister, Governess Kate Sharma (Simone Ashley), resulting in a forbidden slow burn of a love affair. If you've never experienced Johnathan Bailey's iconic "You are the bane of my existence, and the object of all of my desires…" speech, it's highly recommended that you check out season 2 of Bridgerton. Filled with grueling sexual tension, constant arguing, and painful longing glances, Kate and Anthony are among the crop of 2022's more iconic couples.
#2. Stede Bonnet and Blackbeard, Our Flag Means Death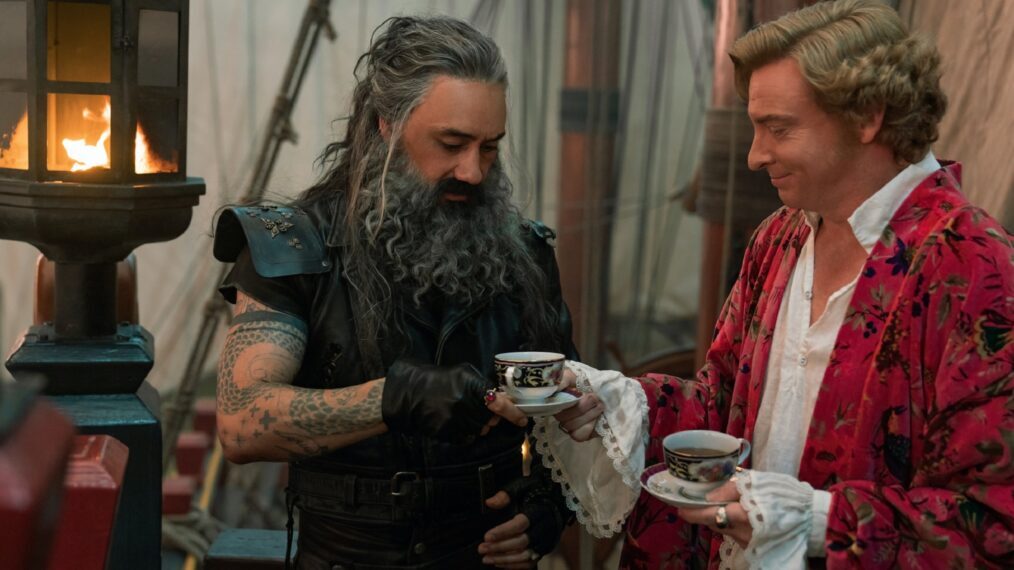 From the cult show, Our Flag Means Death, we present Stede and Ed AKA Blackbeard. The relationship that forms between the Feared Blackbeard and The Gentleman Pirate Stede, who has more jams than weapons upon his ship, quickly became a comfort pairing for many spectators of the show. The love between Stede, played by Rhys Darby and Ed played by Taika Waititi, is a courtship to aspire to. They're complete and total opposites and yet their communication is off the charts and their love for one another has us swooning. Stede and Ed find themselves overcoming obstacles as a team and they always come out the other end stronger than before. The pair is more than enough proof that some love stories are simply written in the stars, and I suggest catching up on the entire season on HBO MAX the first chance you get.
#3. Kimiko and Frenchie, The Boys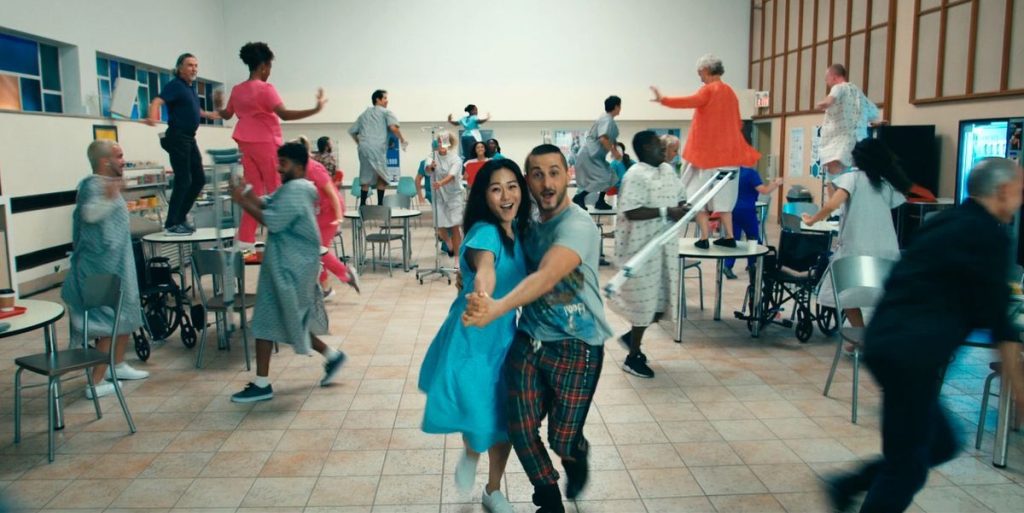 While these two are not technically a couple, they finally shared their first kiss in season 3, albeit awkward and post-catastrophe, their kiss was sweet and there were oodles and oodles of chemistry leading up to the moment. Kimiko (Karen Fukahara) and Frenchie (Tomer Capone) have a habit of saving each other throughout their respective histories on The Boys. Their unspoken understanding of one another is something that everyone wishes they shared with their significant others, and while they may just be the best of friends, we wouldn't be too upset if they ended up together once all of the nasty business regarding the Butcher x Homelander situation is over and done with. You can watch their beautiful relationship unfold on Amazon Prime.
#4. Gregory and Janine, Abbott Elementary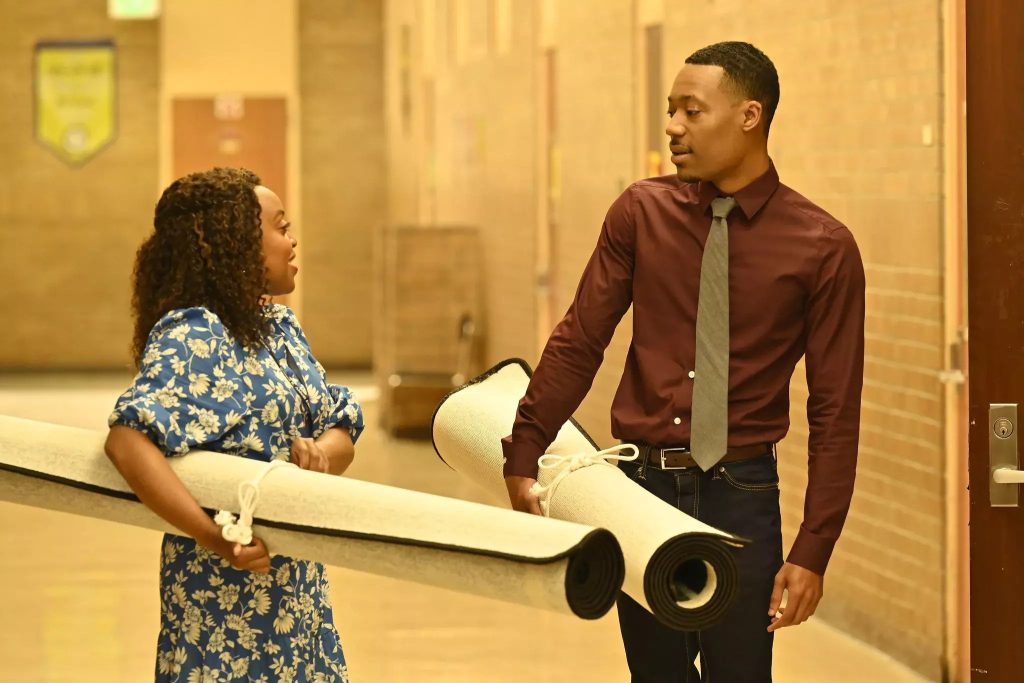 Abbott Elementary slipped into Modern Family's old time slot on ABC and scored itself not one but three Emmy wins in its first season. The mockumentary-style show centered on a Philadelphia-based elementary school stole our hearts as a post-pandemic reprieve and small swell of unadulterated joy. Writer Quinta Brunson shines as the star of Abbott Elementary as Janine, and Tyler James Williams who plays Gregory a Substitute teacher, who is on track to become a full-time member of the Abbott Elementary gaggle of educators stars alongside her. While Janine is stuck in a relationship with her good-for-nothing long-term boyfriend, Tariq, the chemistry between her and Gregory lives very snuggly under the surface of their professional relationship. Their relationship blooms in the tiniest, subtlest of ways and it's gearing up to prove itself to be a fruitful ship and we could not be more invested. You can stream the full season on Hulu, Disney+, and Amazon Prime.
#5. Belly and Conrad, The Summer I Turned Pretty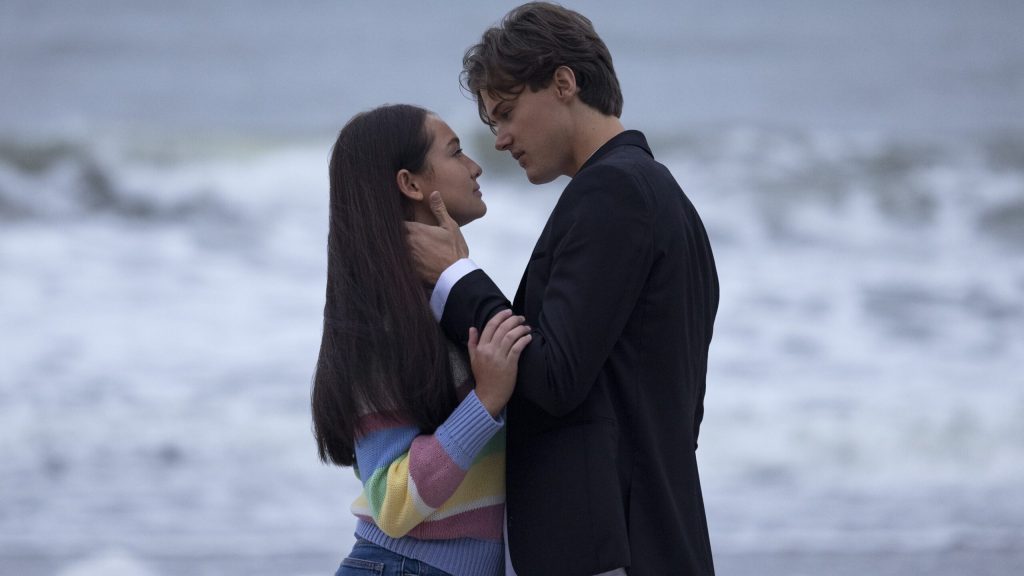 Based on the Young Adult novel written by Jenny Han, The Summer I Turned Pretty centers on Belly (Lola Tung) as she navigates her summer vacation with a newfound maturity. As Belly wades through the dating waters she catches the eye of nearly every age-appropriate man that crosses her path. While Belly briefly dates around, there is only really one guy that she wants, Conrad Fisher, played by Christopher Brinley, who happens to be a longtime family friend and the eldest brother in the Fisher family. As the summer progresses, Belly and Conrad find themselves dancing around the subject of their mutually intense feelings for one another. This leads to classic miscommunication, dramatic outbursts of emotion and an agonizing will-they-won't- they energy. You can watch the first full season on Amazon Prime.