October is here and it's time to start planning those Halloweekend fits. Planning a Halloween costume can be a daunting task, often times we find ourselves with a well of ideas but no time or drive to execute those ideas. The good news is, each costume in this list features items that many will already have handy in their closets, so there's no need to stress or break the bank trying to put together a costume for this year's festivities. Whether you're just chilling at home with the porch lights off watching scary movies, attending a party, or getting down on the dance floor at your local Halloween bash, here are a few DIY costume ideas this season.
#1 Betty &Veronica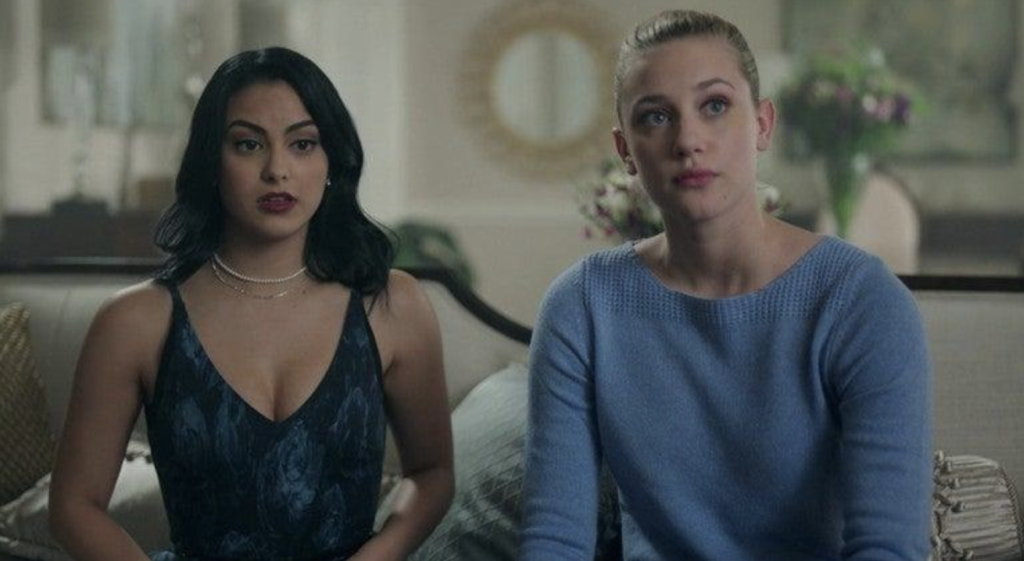 For Betty: Think preppy, any sort of light-colored thin sweater with a collared shirt underneath will work perfectly. Feel free to throw up a slicked-back pony and add a pair of slacks and low-ankle sneakers or dress shoes and you're good to go! Bonus item includes a long light-colored trench coat if it's particularly chilly on Halloween!
For Veronica: Think dark and chic. A fitted business casual outfit with dark tones and a singular pop of color will get the message across perfectly. Pair with pearl jewelry accents and a speedy bag filled with your halloween essentials (shooters, candy, edibles) to top this look off.
These looks could work as individual ideas for my brunette and blonde friends out there, or they could work as a couples costume or a bestie costume.
#2 Princess Bubblegum & Marceline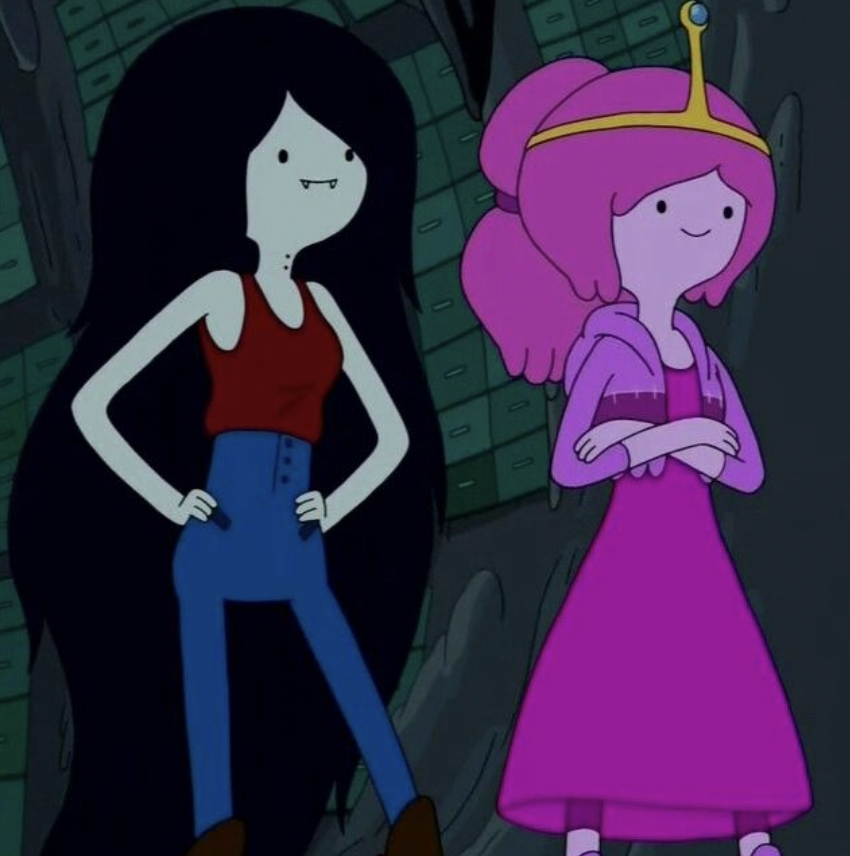 For Marceline: A simple pair of true blue denim jeans, any sort of combat or high-rise boots and a red or grey tank top or T-shirt will get the job done! Bonus points if you have a red electric guitar laying around that you can use as a prop. If you're feeling like adding an extra element, pop in a pair of vampire fangs or draw some blood droplets down your chin for added detail.
For Princess Bubblegum: Think Monochromatic pink. Try to get as close to head to toe covered in pink as you possibly can for this one, any article of clothing will do as long as you aren't wearing anything else. If you're feeling extra committed to the look feel free to dye your hair pink or throw on a pink wig. Don't forget the crown, it's relatively easy to construct from cardboard but any sort of gold hair accessories will also do.
These costumes can work individually, as a couples costume, or as a bestie costume (even though they are canonically together, but you do you).
#3 Maddy & Cassie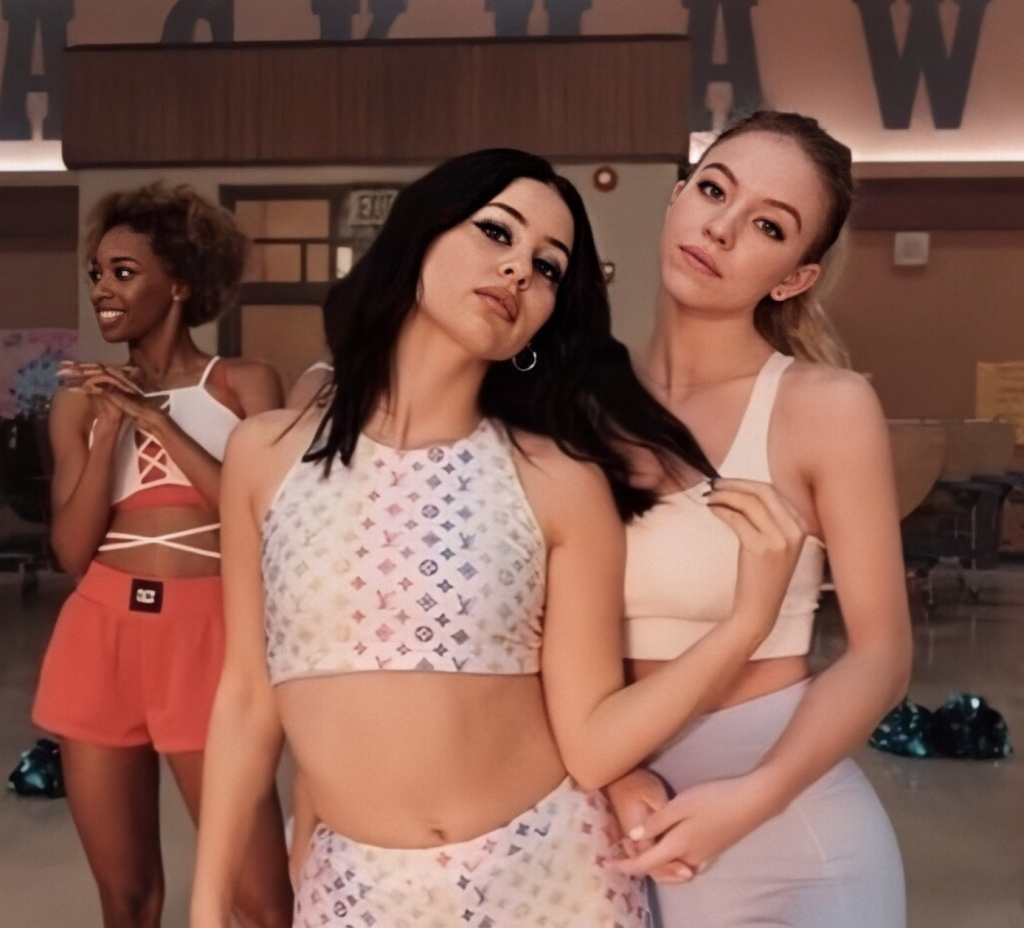 Maddy and Cassie are true icons of the Y2K high fashion-inspired fit, so when digging through your closet do not search too hard because you've most definitely acquired some sort of Y2K-inspired pieces throughout the past few years.
For Maddie: Opt for a darker look, fitted two-piece sets are welcome. Make sure that your hair and makeup are Maddy-inspired – there's actually a plethora of Euphoria makeup tutorial content out there, some of it even from the show's own makeup artists. Go for chunky platform sandals and a tiny micro bag, bonus points if you can manage to grab a press-on set of nails from the drugstore.
For Cassie: Reach for softer, girlier colors but still try to stay within that Y2K-inspired aesthetic. While Maddy relies heavily on makeup to curate her look at times, Cassie often goes for that good girl, natural aesthetic. Make sure to pair with chunky platform closed-toed shoes and a micro bag as well.
These costumes can be worn individually or as a pair!
#4 Greg & Wirt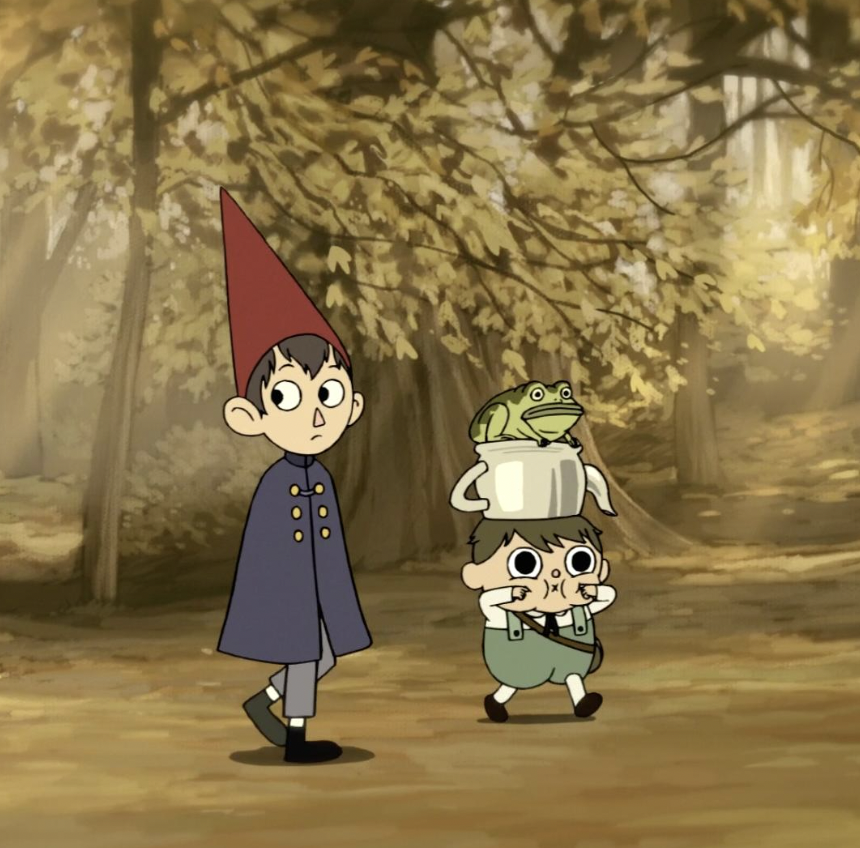 For Greg: Reach for any sort of white top and green pants combination. Bonus points if you do have a pair of overalls but not everyone does, and that's okay! Pair with black shoes, long white socks, a black necktie (any strip of black fabric will do) and a brown knapsack. Don't forget to tie a tea kettle around your head and add a frog plushie if you have one lying around.
For Wirt: Pair a blue blanket or cape moment with a pair of grey slacks and black ankle-high shoes. You can construct the top hat from any sort of red paper you have lying around the house. Bonus points if you add the little gold/yellow button accents to the cape.
These costumes are strong individually or in a pair!
#5 Shiv & Tom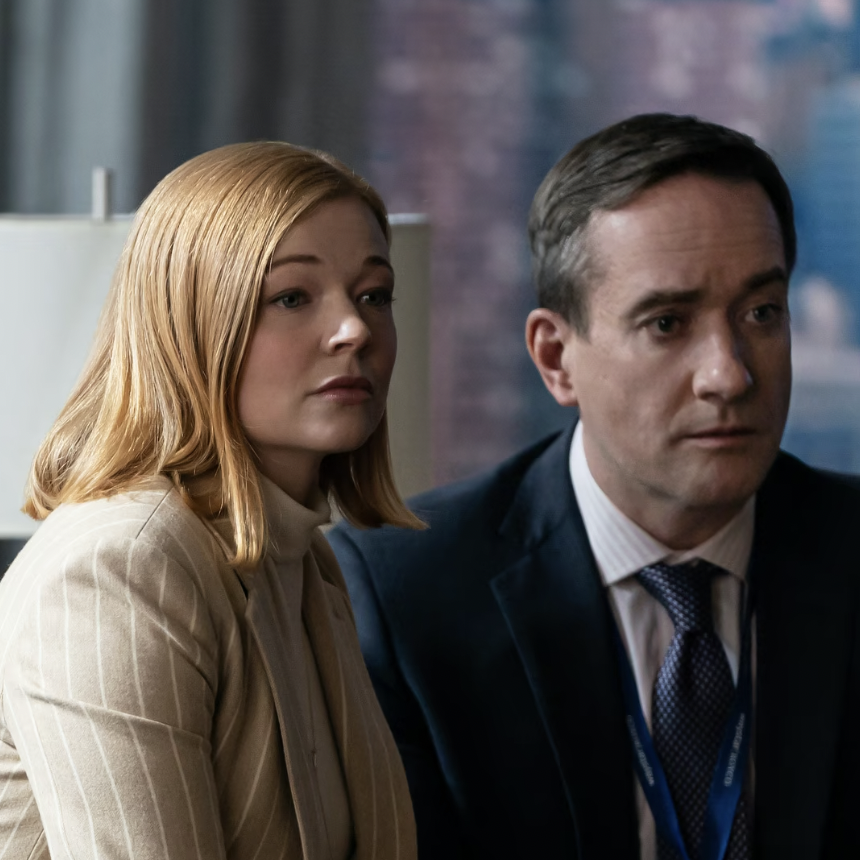 For Shiv: Think neutral business chic, whip out that late spring or early summer color palette and go to town. Make sure to straighten your hair and practice that iconic Sarah Snook smirk in the mirror a few times before leaving the house.
For Tom: Think business professional. Stick to classic colored ties like red or blue. Bonus points if you can find a Lanyard with an ID card to hand from your neck.
These costumes generally work better in a pair.
#6 Harley Quinn & Poison Ivy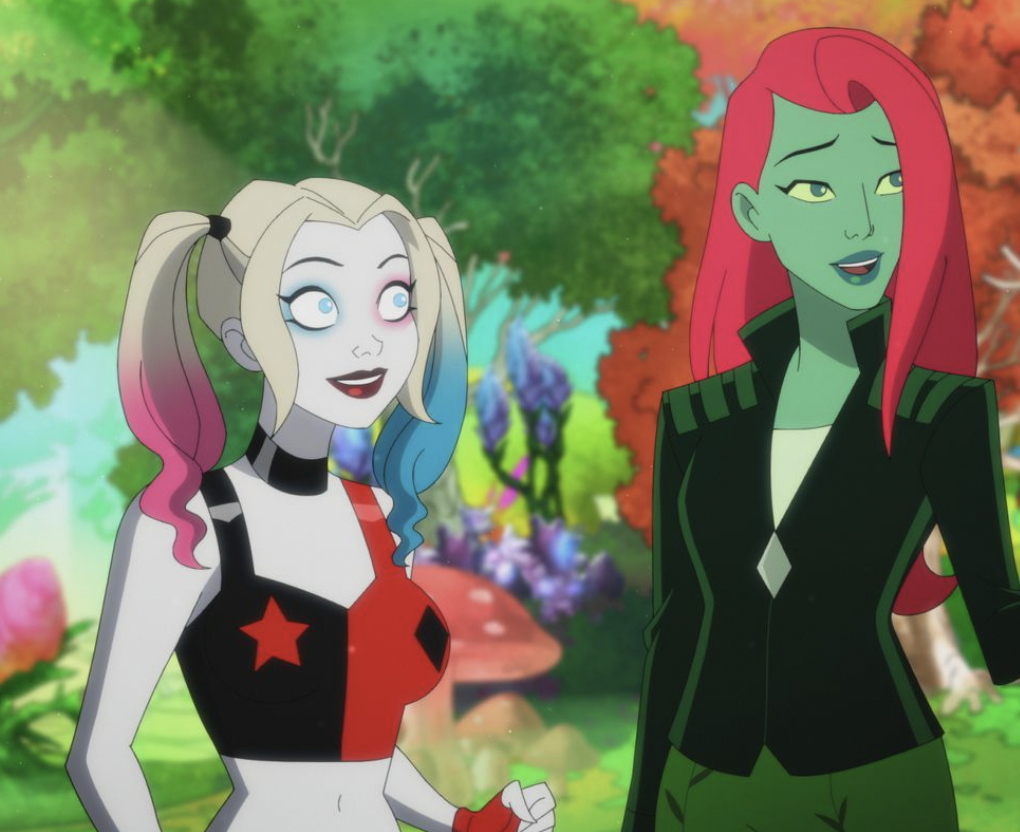 For Harley: Opt for her iconic pigtails. Look for red and black items or anything plaid will also do. You can make the star and diamond cutouts using paper or scrap fabric you have them lying around. Pair with fingerless gloves and a choker. Feel free to accessorize with a baseball bat, roller skates, or her iconic sledgehammer.
For Ivy: Think green and black. Reach for any article of clothing that is either of those colors and because Ivy has gone through many different style phases, don't be afraid of not being comic accurate as this costume is open to interpretation. Pair with green eye makeup and a red lip!
Both of these costumes work individually or in a pair as these two lovely women are canonically a couple!
#7 Wanda & Vision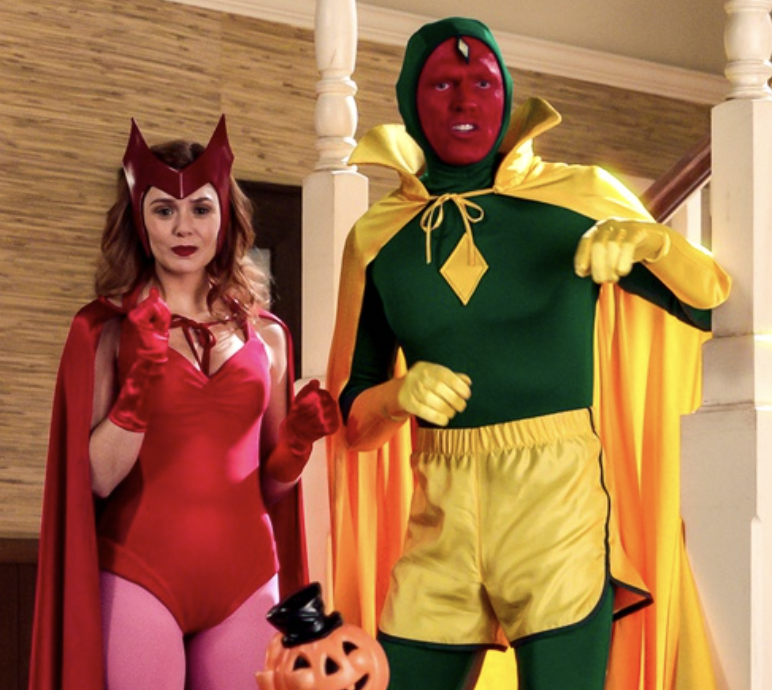 For Wanda: Reach for a pair of pink tights or leggings and pair underneath a red bodysuit or tank top/shorts combination. Add a red cape or blanket around the neck and accessorize with red gloves and red high booties or high-top sneakers. You can DIY her iconic crown yourself or find one for super cheap on Amazon.
For Vision: Reach for pair of green leggings or tights and a green long-sleeve shirt, there is no need to shade match. Throw on a pair of yellow or gold shorts (any kind will work) and fashion a yellow cape or blanket around your neck. His yellow chest emblem can be fashioned from paper and attached to the chest of the shirt easily! Opt for red face paint and a smaller diy yellow diamond shape attached to the forehead!
These costumes work perfectly and are recognizable on their own or in a pair!
#8 Alice & Jack
For Alice: Reach for fit and flare classic silhouettes in warmer, richer colors and match with a pair of kitten heels or flats. You can also opt for her morning look which consists of a white button-down and slippers. Feel free to look up easy 1950's soft glam makeup tutorials and hair tutorials to match the look. Accessorize with a small pocketbook and diamond jewelry.
For Jack: Think vintage Ralph Lauren preppy but like you thrifted it. Reach for quarter zips in neutral colors and either neutral slacks or straight-leg jeans. Accessorize with dress shoes or loafers, a pinky ring and quaf your hair to the side as seen in the photo above.
This costume works better as a pair!
And there you have it, 8 super easy and convenient DIY Halloween costume ideas. No need to make your wallets hurt this spooky season and please make sure to stay safe out there! Happy Halloween, Rebel Circus readers!