New York Fashion Week has come and gone once more and we've rounded up 13 of the best goth looks presented at each of the shows. Fishnet, leather, layers, and tulle are amongst some of the more popular design elements featured this season. Drawing inspiration from late 90's and early 2000's high fashion, many designers opted for skin-bearing, yet elegant structures that aim to flatter just about anyone and everyone. If you're looking for some much needed goth and witchy style inspiration, search no further than these looks from NYFW.
#1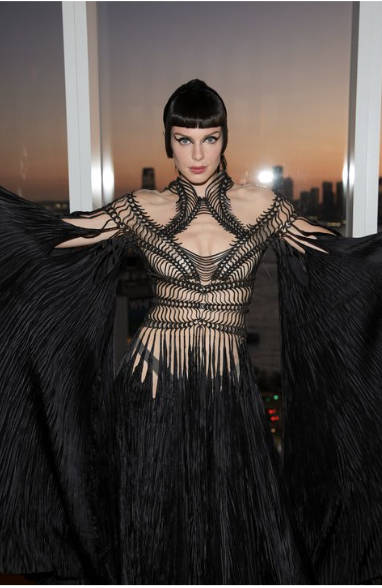 Julia Fox seen modeling a stunning black winged dress with intricate netting, highlighting the emphasis on structural innovation this season.
#2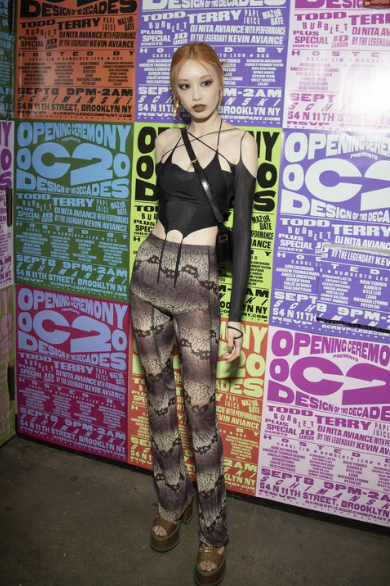 This Y2K inspired look seen at the NYFW kick-off bash features a cold shoulder top with patterned straight cut pants and chunky platform sandals. The moody tones here are perfect style inspiration for your fall wardrobe.
#3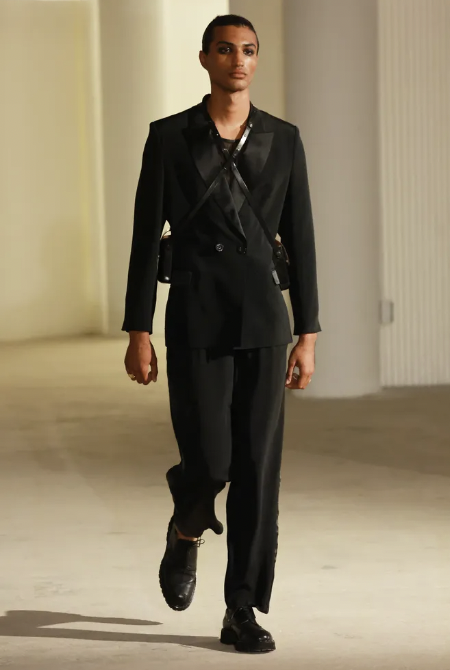 This amazing two-piece set with the double fanny pack moment are perfect for any corporate goth.
#4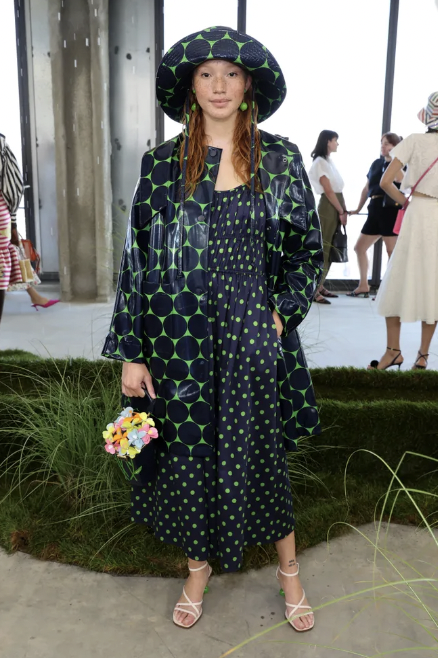 This Kate Spade dress and raincoat combo (mainly the raincoat) is the perfect thing for when you want to look classy yet edgy, all while trying to stay dry from those Autumn showers
#5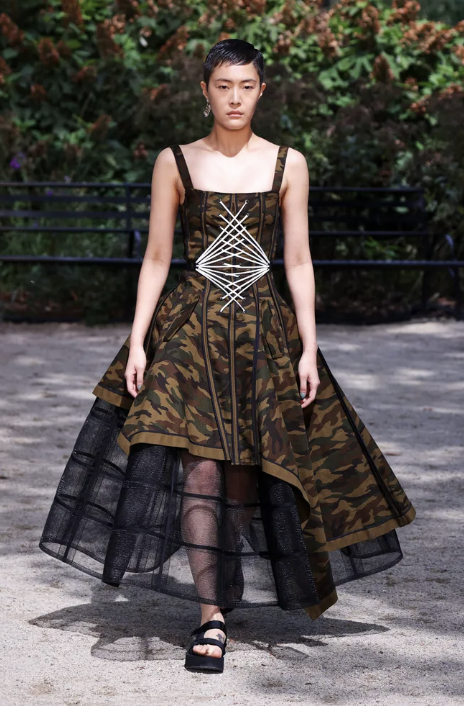 This structured camo and tulle dress is the alternative prom dress everyone wishes they were able to get their hands on in high school.
#6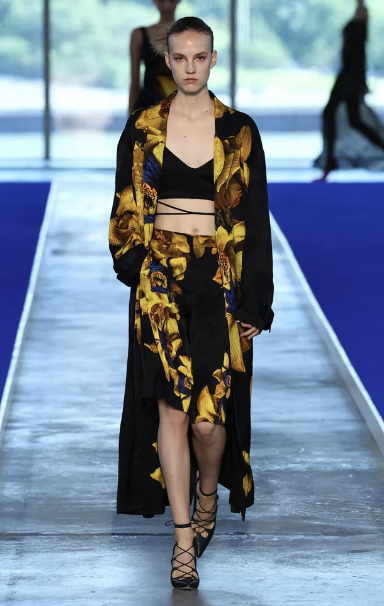 This overcoat and matching skirt are the perfect blend of sophisticated yet fun and can be styled individually in many different ways, for every occasion.
#7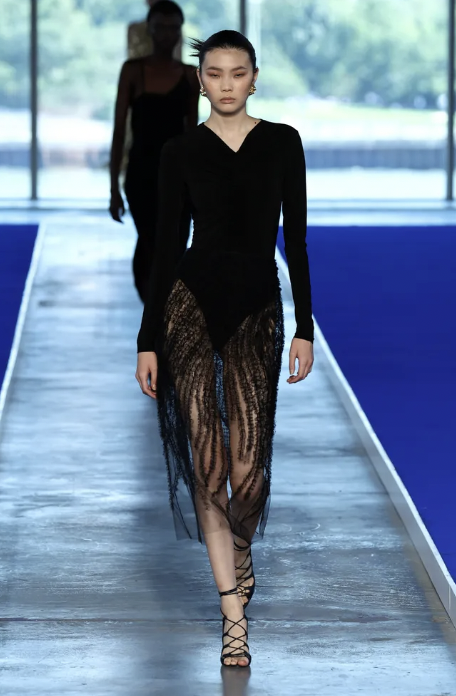 This slinky LBD is every Goth's wet dream. Edgy and different but with a classic silhouette.
#8
This caged black and white netted dress is absolutely insane and can be worn alone or as a perfect layering piece.
#9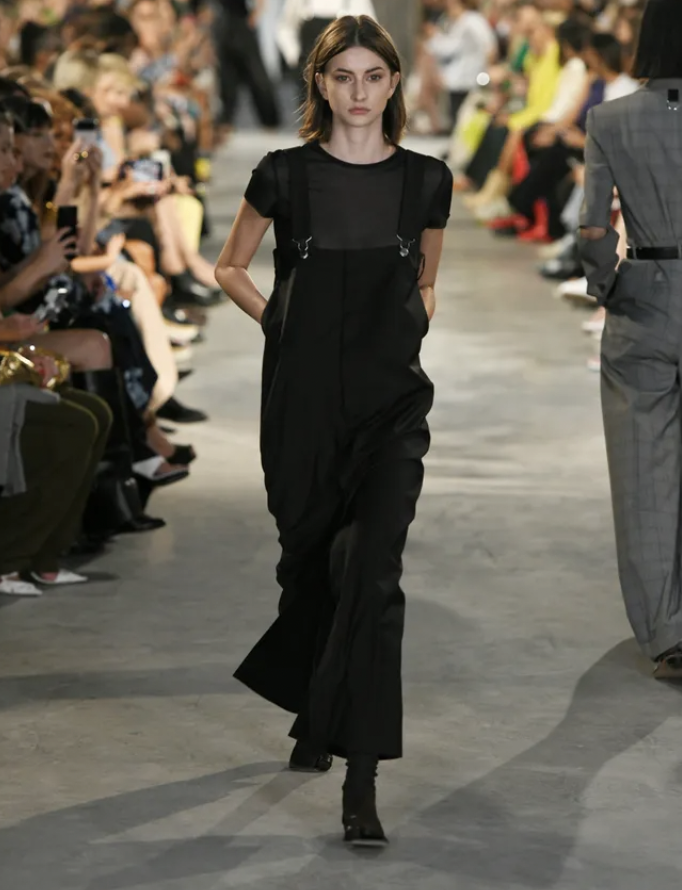 Classy and comfortable, this lux jumpsuit is the perfect statement piece for any Goth this season.
#10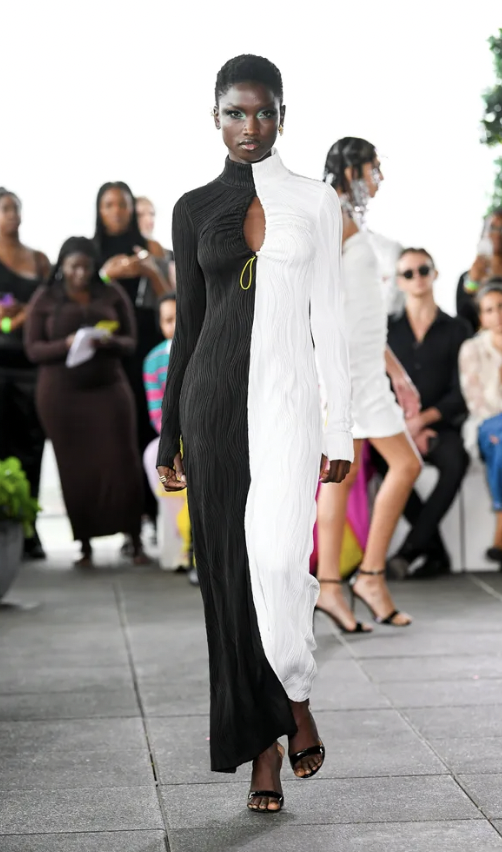 This two toned long sleeve maxi dress caught our eye as it came down the runway. It's the perfect dress for when you can't fully commit to a brighter color palette.
#11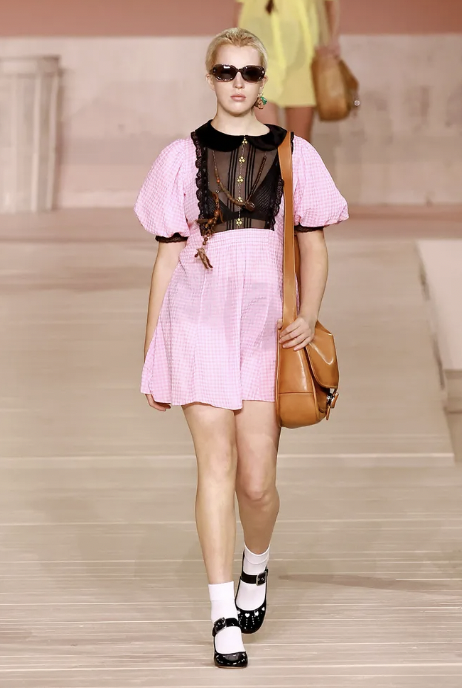 This adorable offering from Coach is the perfect blend of pastel goth and babydoll aesthetic. The black sheer panel in the front adds and edgy element that is to die for.
#12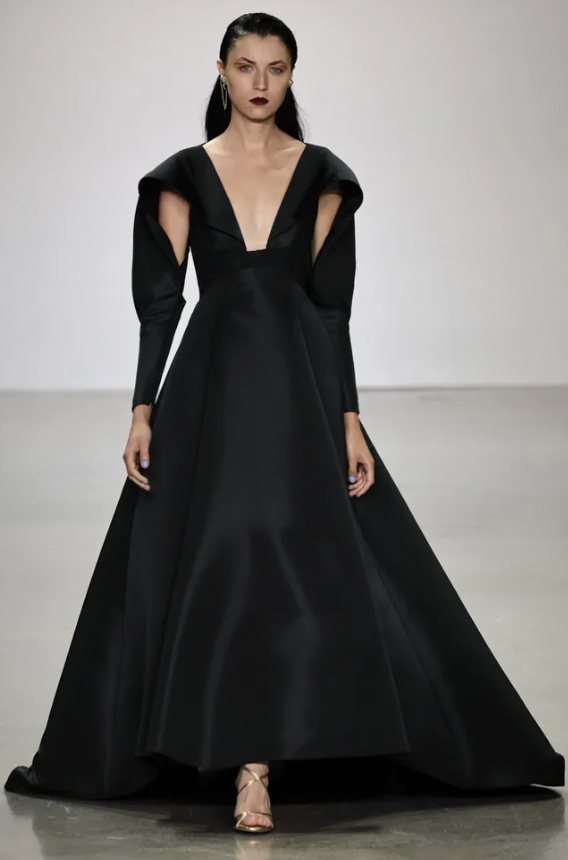 This stunning structured gown radiates queen of the witches energy.
#13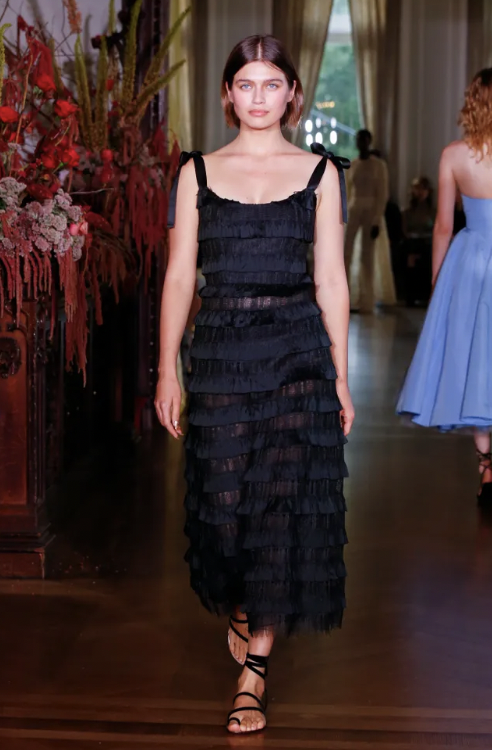 This adorable ruffled tulle midi dress is a perfect summer dress for anyone, and the little shoulder tie accents add a delicate little detail that ties the whole look together.