After what has felt like an endless winter, spring has finally arrived. As the flowers bloom and the fresh scent of the earth fills the mildly humid air, it's time to dump those dreary winter manicures and go for something a little more celebratory of the changing seasons.
As you break out those long-forgotten denim jackets and venture out on those early spring strolls, here are 20 spring manicures to think about as you get ready for your next appointment.
#20 Minimalist Black & White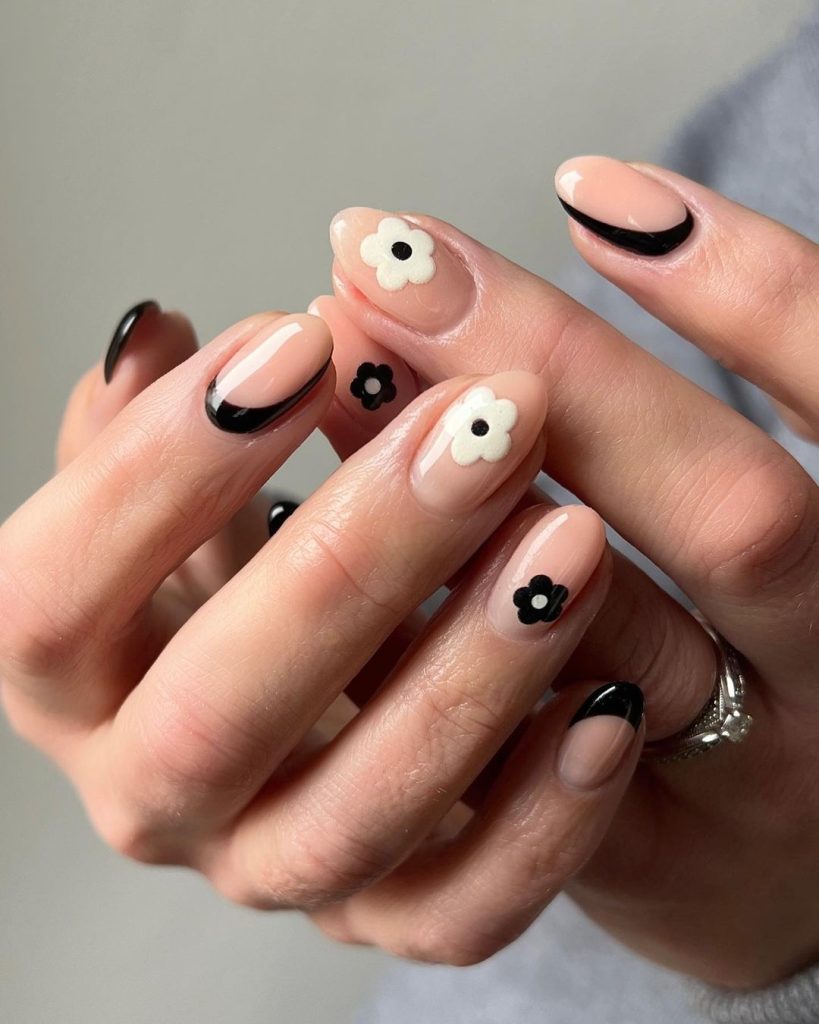 Not ready to let go of your dark winter color palette just yet? No worries, these dainty minimalist flowers are the perfect style for you!
#19 Poison Ivy Inspired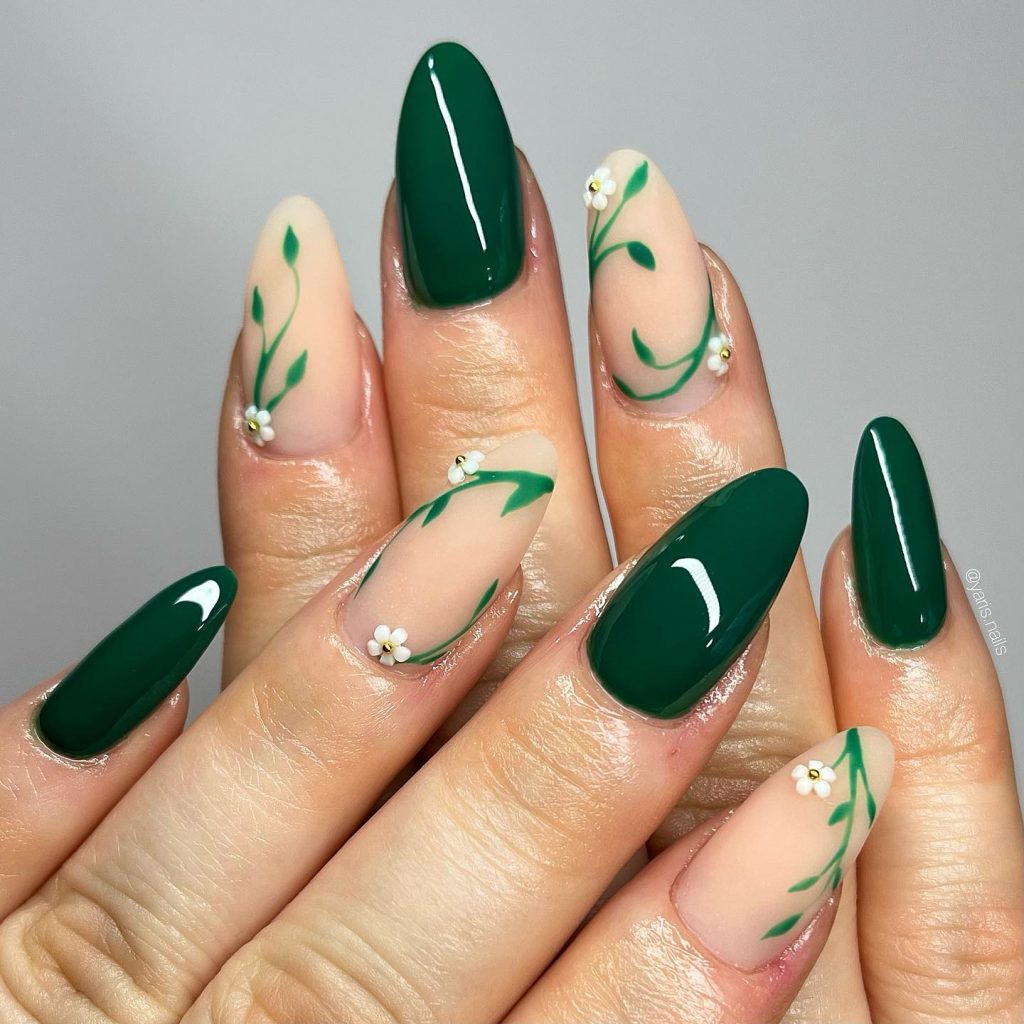 Drawing inspiration from the queen of flora herself, these nails are loosely reminiscent of something DC Comic's legendary villain Poison Ivy would sport.
#18 Iridescent Clowns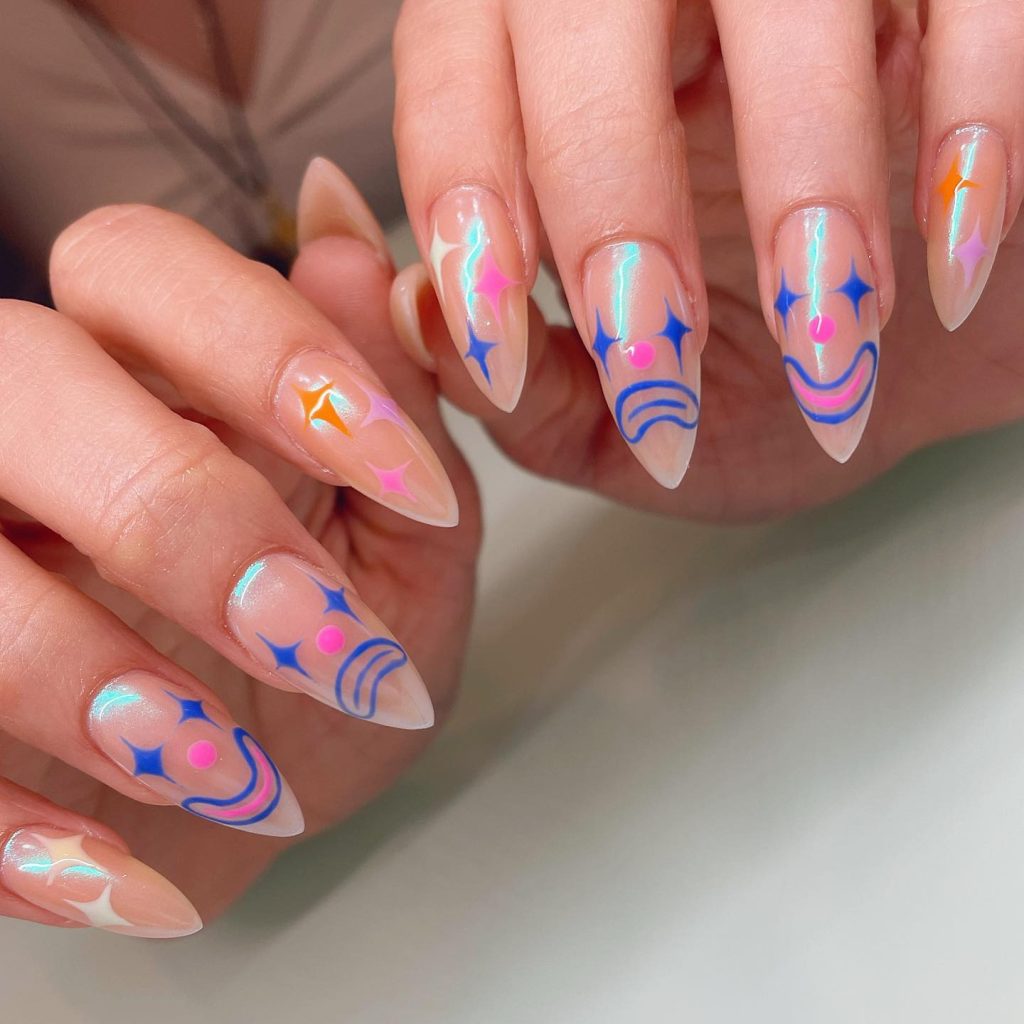 Are pastels and florals too overdone for you? Not a problem, try this original design to reign in the spring season.
#17 Pretty in Pink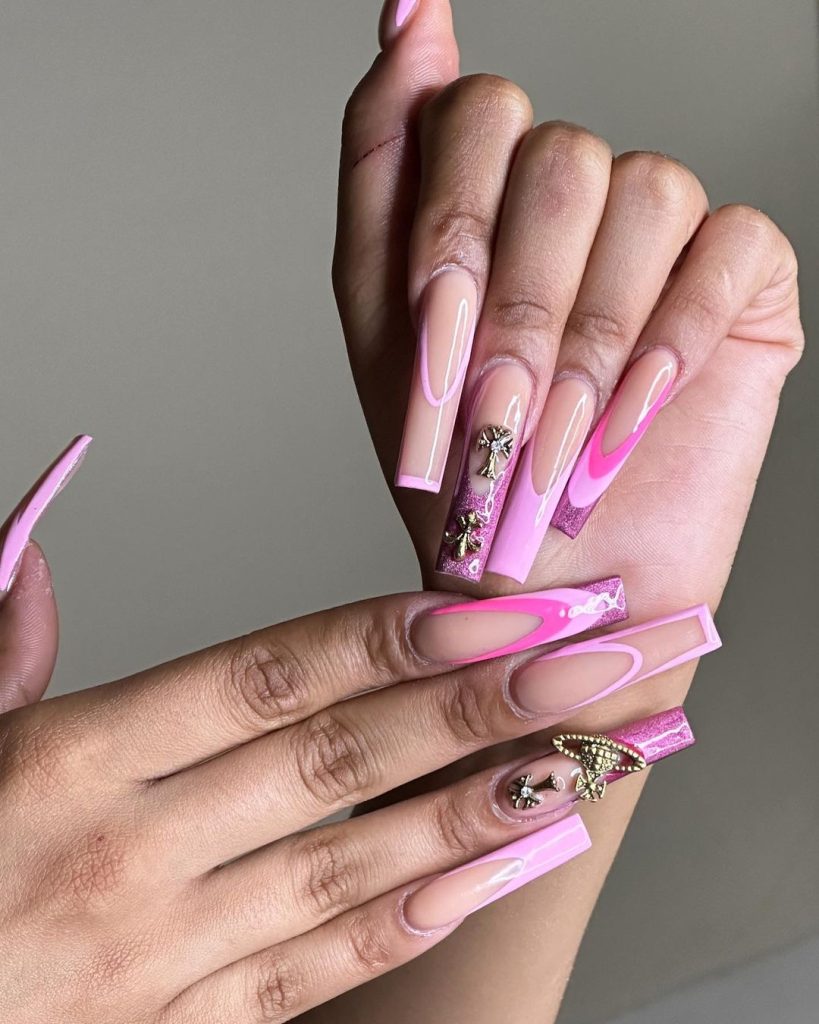 Pink will always be the *That Girl* color and this Vivienne Westwood-inspired set is no exception.
#16 Bold & Abstract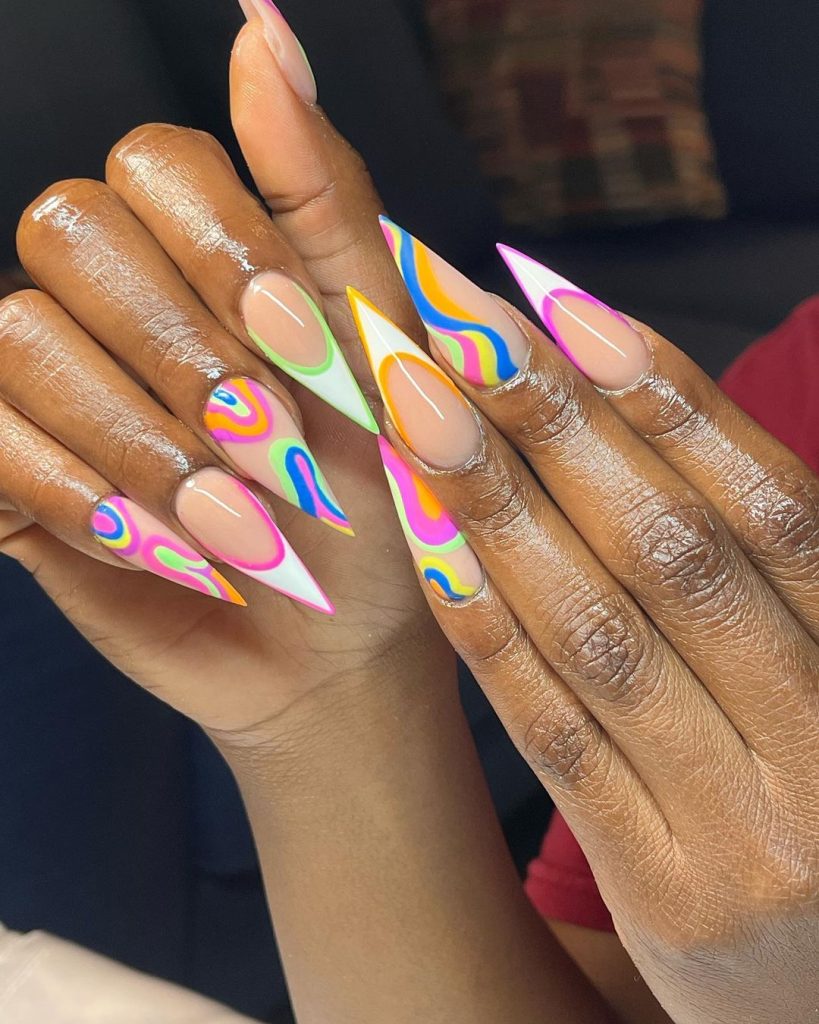 Go for something a little different this season and step out of your comfort zone with these killer colorful nails.
#15 The Alt Moment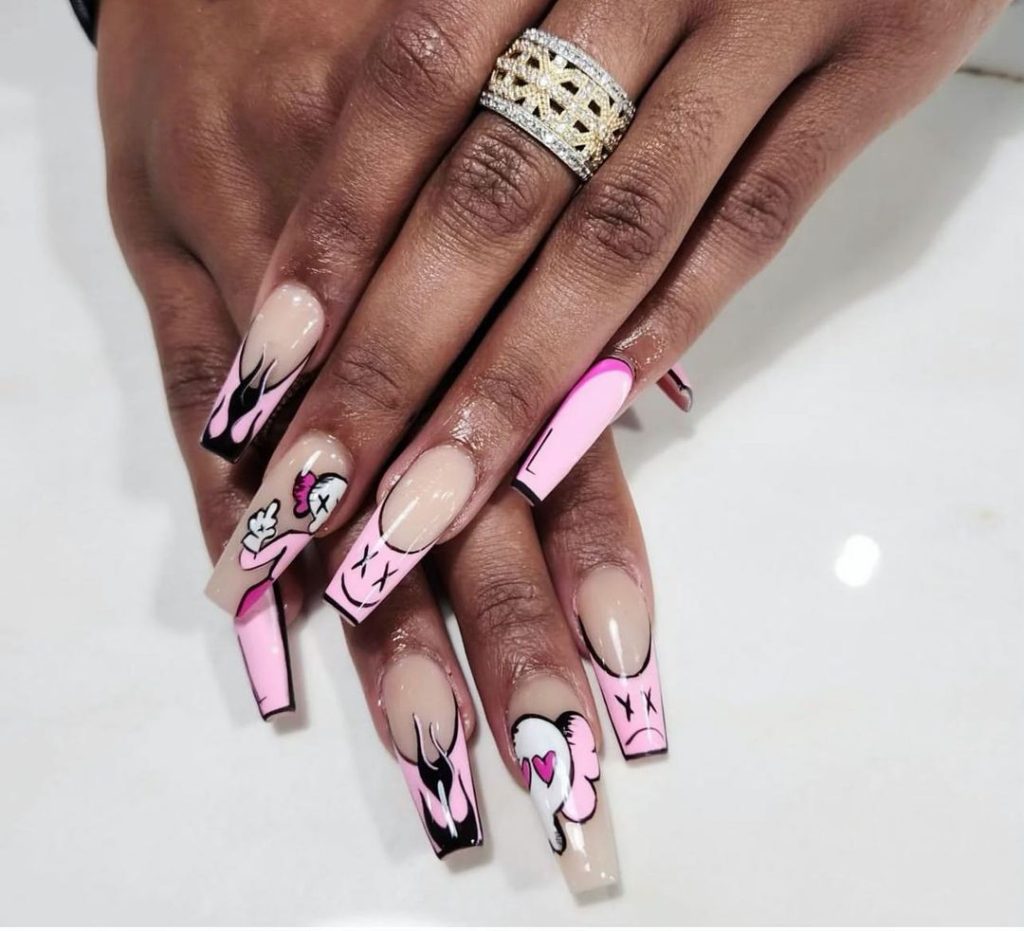 Want to take part in the pastel offerings of spring but still want to keep your edge? Try something like these sick graffiti nails.
#14 Fit for a Queen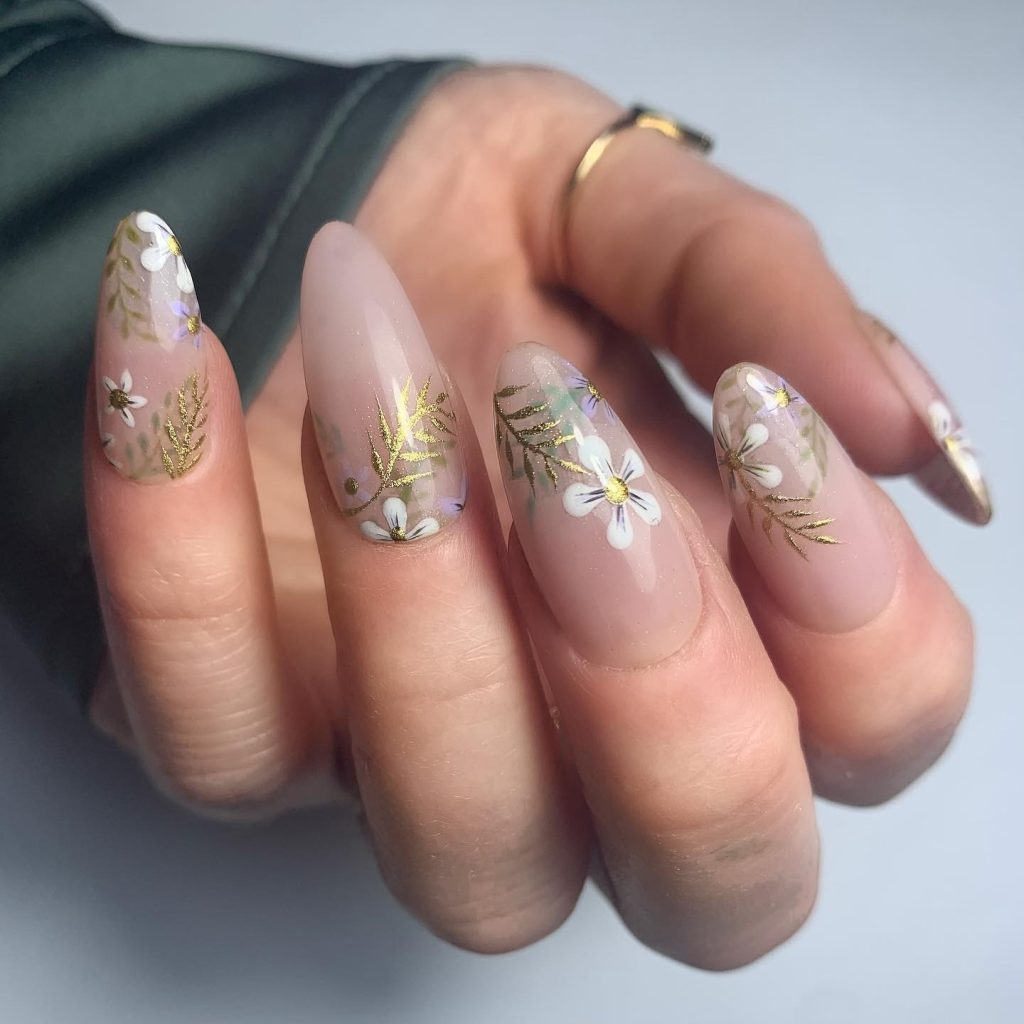 These soft and ornate nails are perfect for anyone who wants to keep it fresh while staying classy.
#13 Golden Hour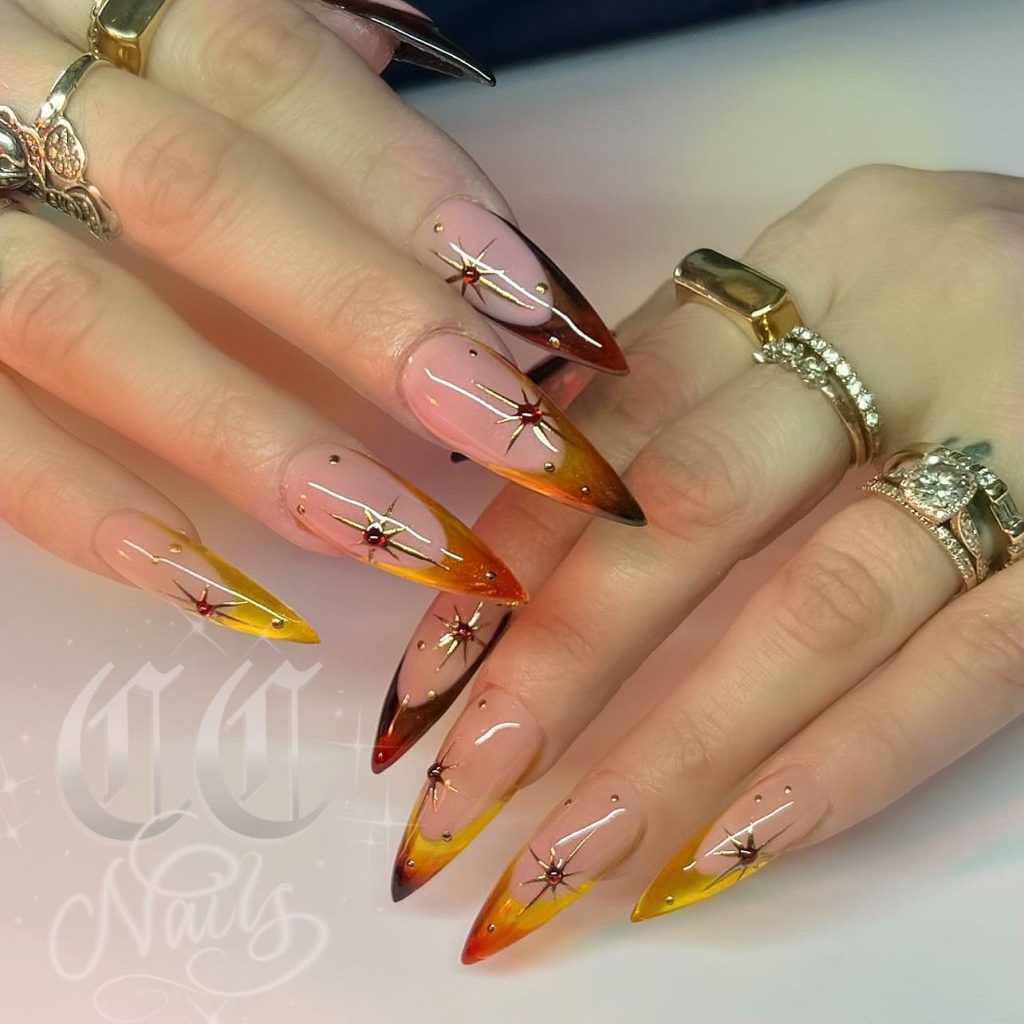 This is the perfect set for anyone looking to harness the power of the sun this season.
#12 Clearly Cottagecore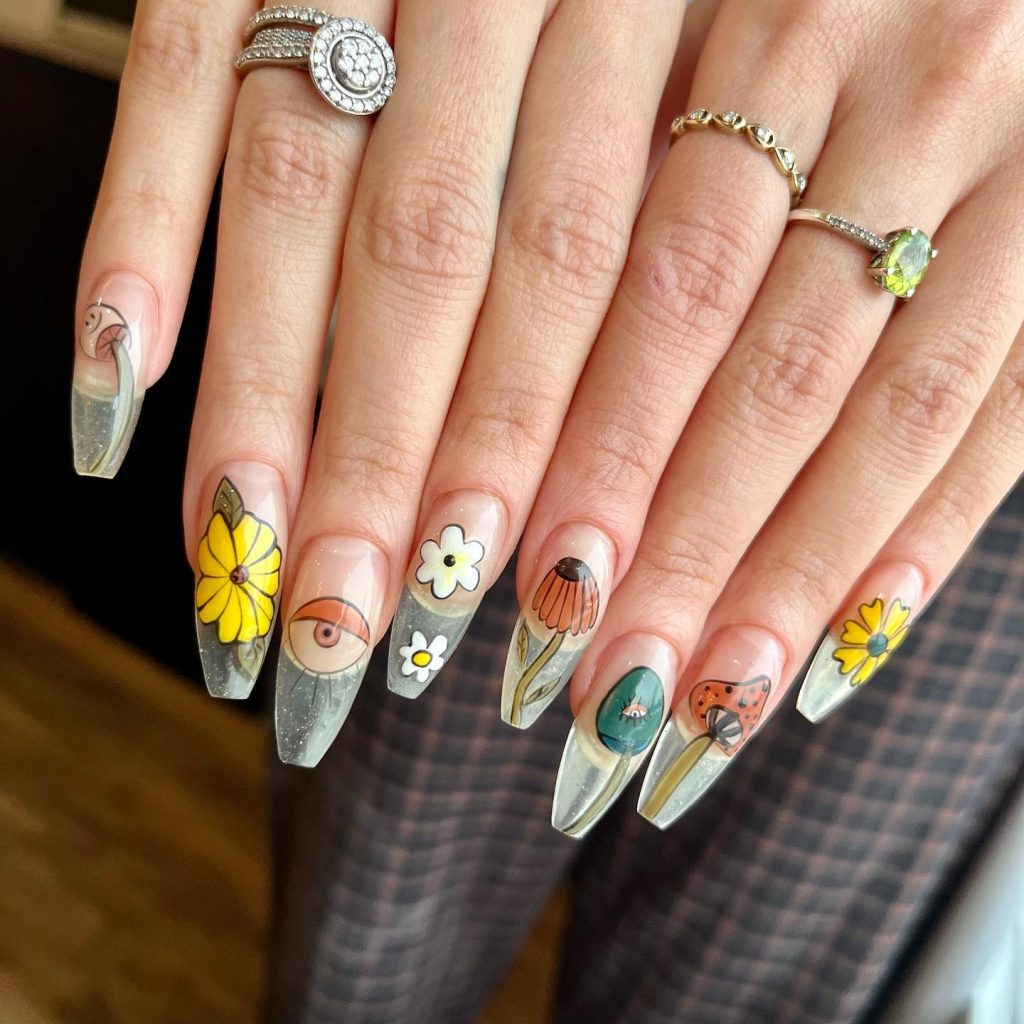 This dreamy cottagecore set is perfect for all of my whimsical friends out there.
#11 Short & Sweet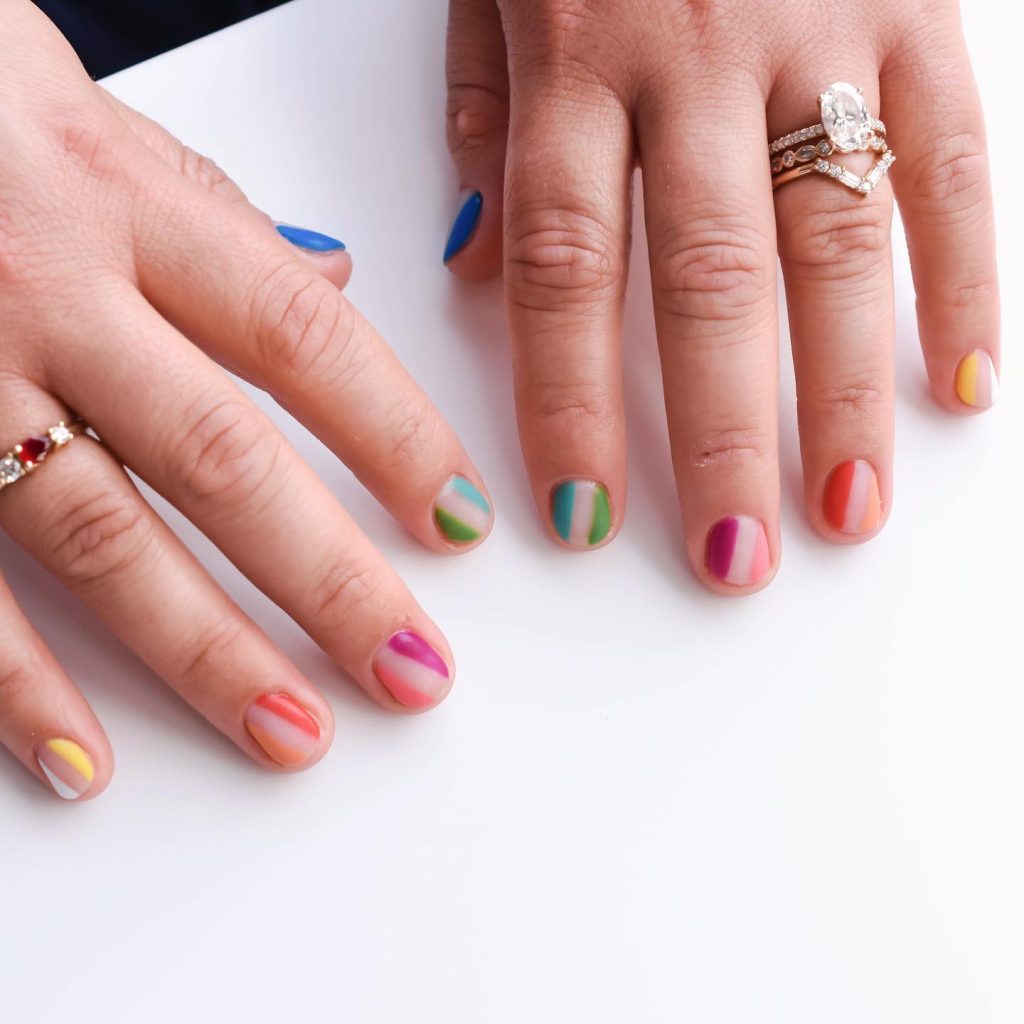 Decadent sets not your thing? Don't worry, get inspired by something a little more subtle like these colorful matte negative space nails.
#10 Neon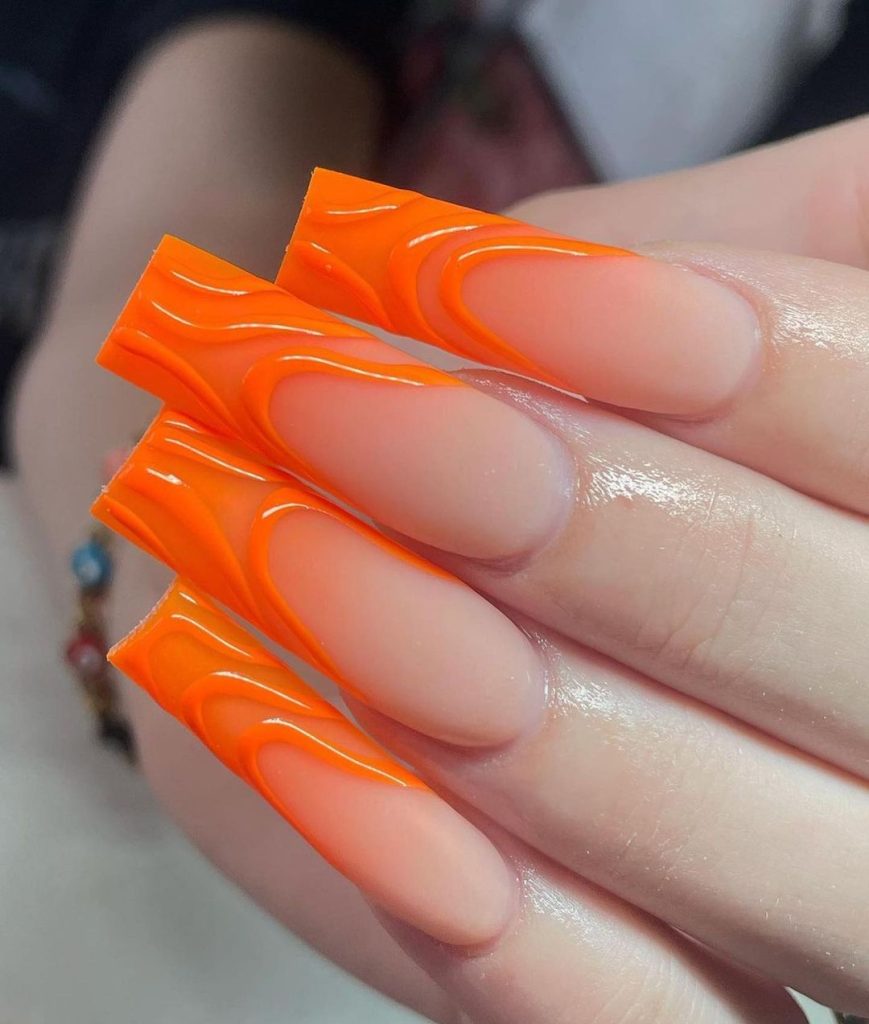 Make a statement with these neon nails.
#9 Minimalist Flowers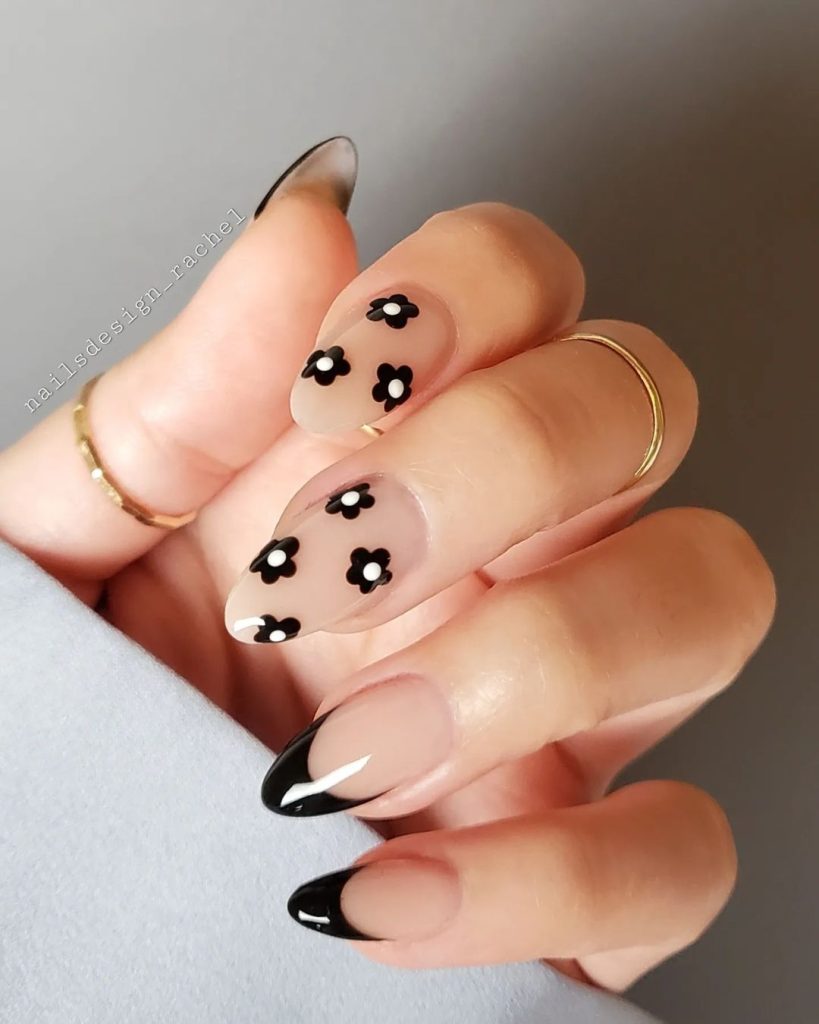 Nails like these are classic for spring and never go out of style.
#8 Floral meets Bridal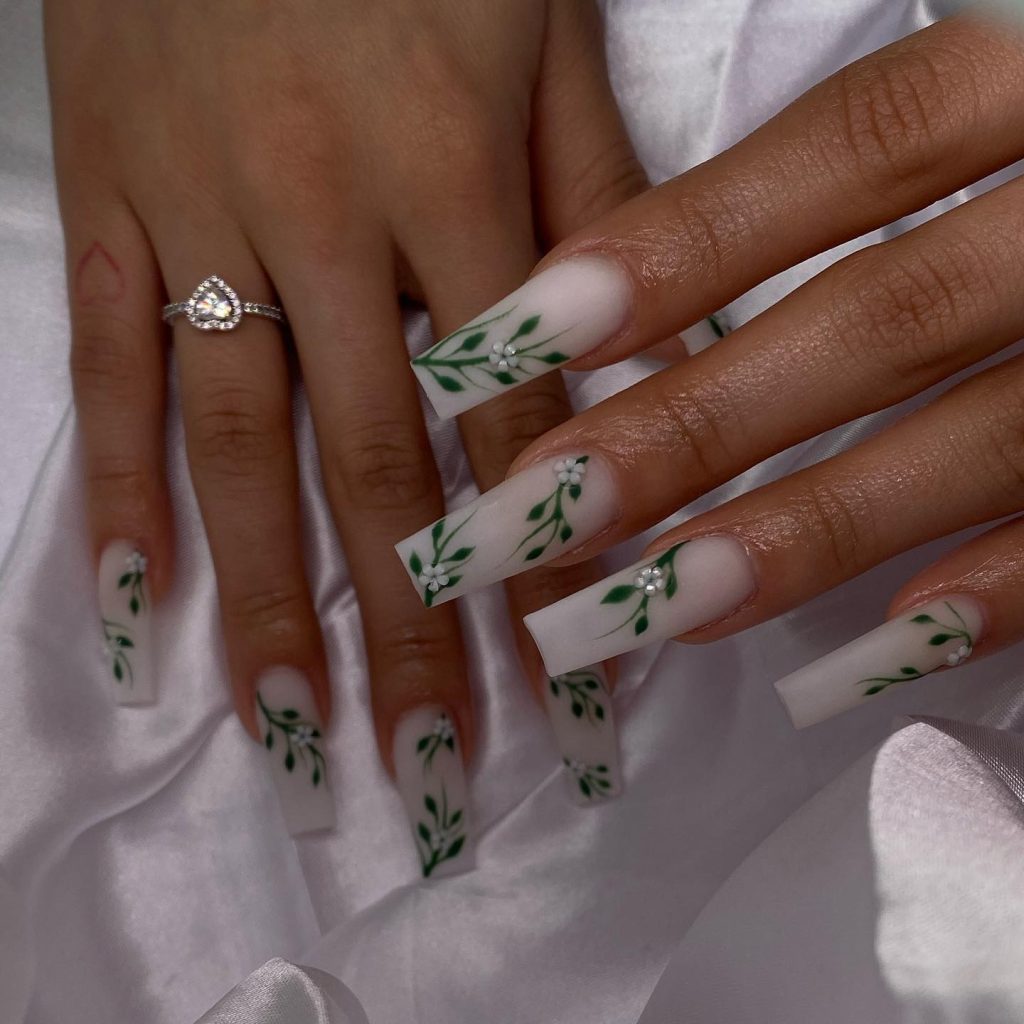 These nails are the perfect blend of clean girly and plant girly.
#7 Moonage Daydream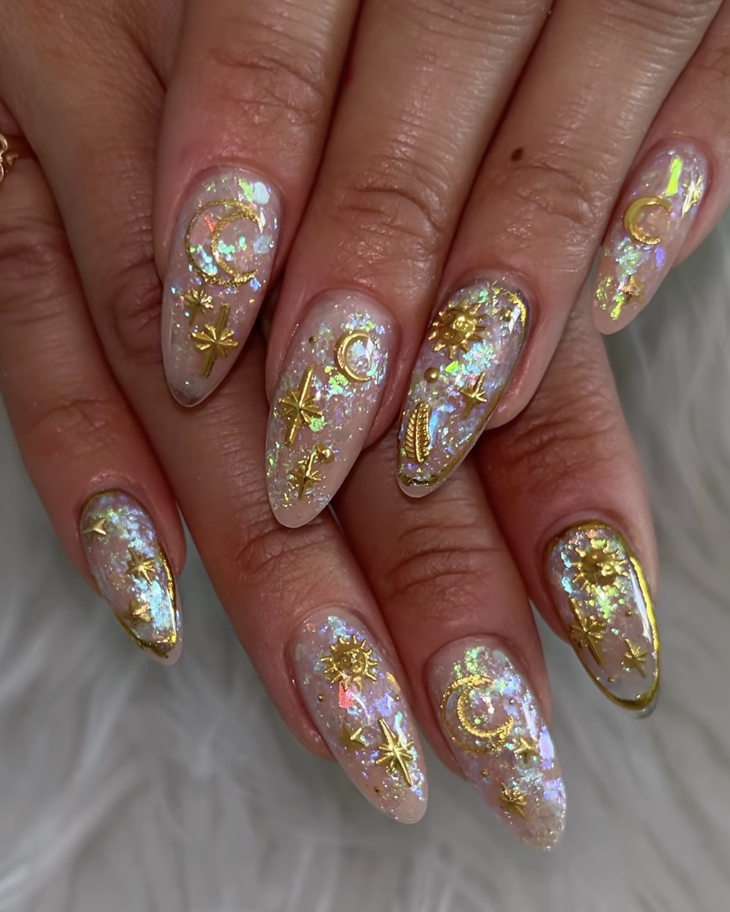 I guarantee these nails will have everyone asking you who your nail tech is!
#6 Muted Tones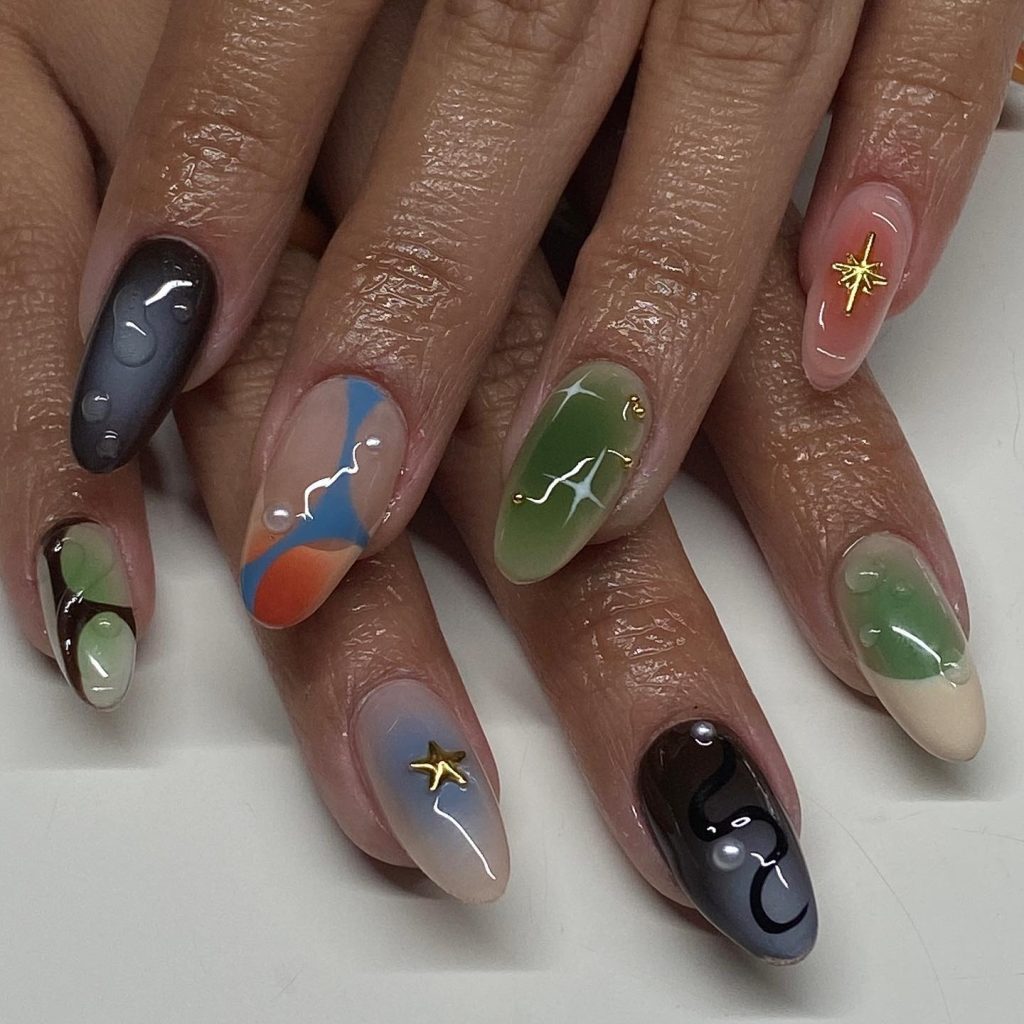 So pastels aren't your thing but you're still looking to indulge in some color this season, try out these muted tones for a gorgeous nail look this spring.
#5 Villain Era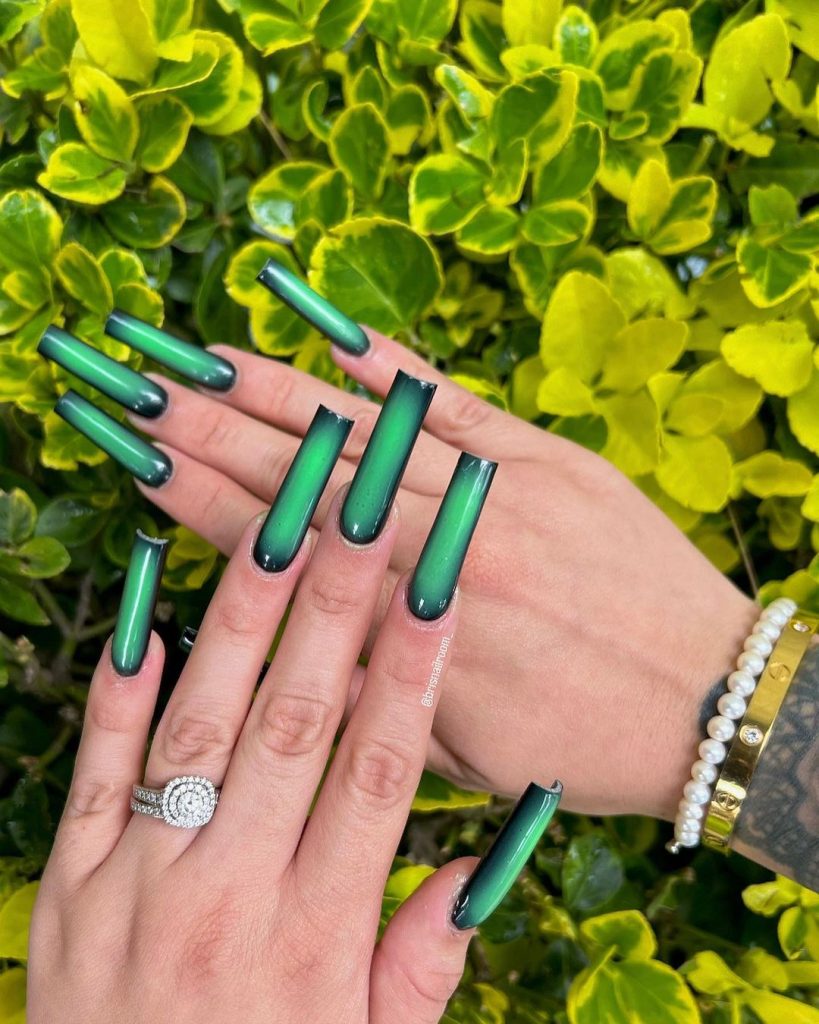 Consider me green with envy over this set this spring season!
#4 French tips…with a twist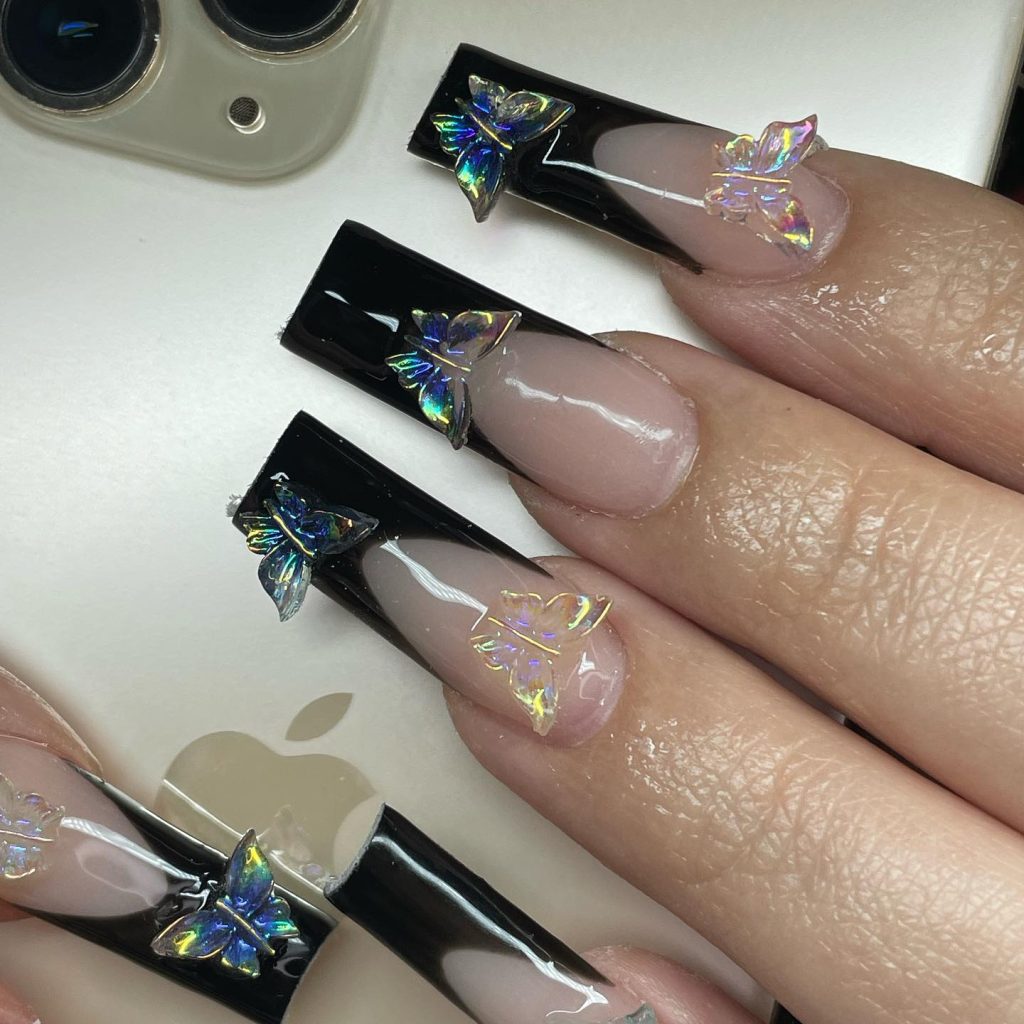 For those rightfully unwilling to let go of their goth aesthetic in the coming warmer months, I recommend some adorable iridescent accents.
#3 Showstopping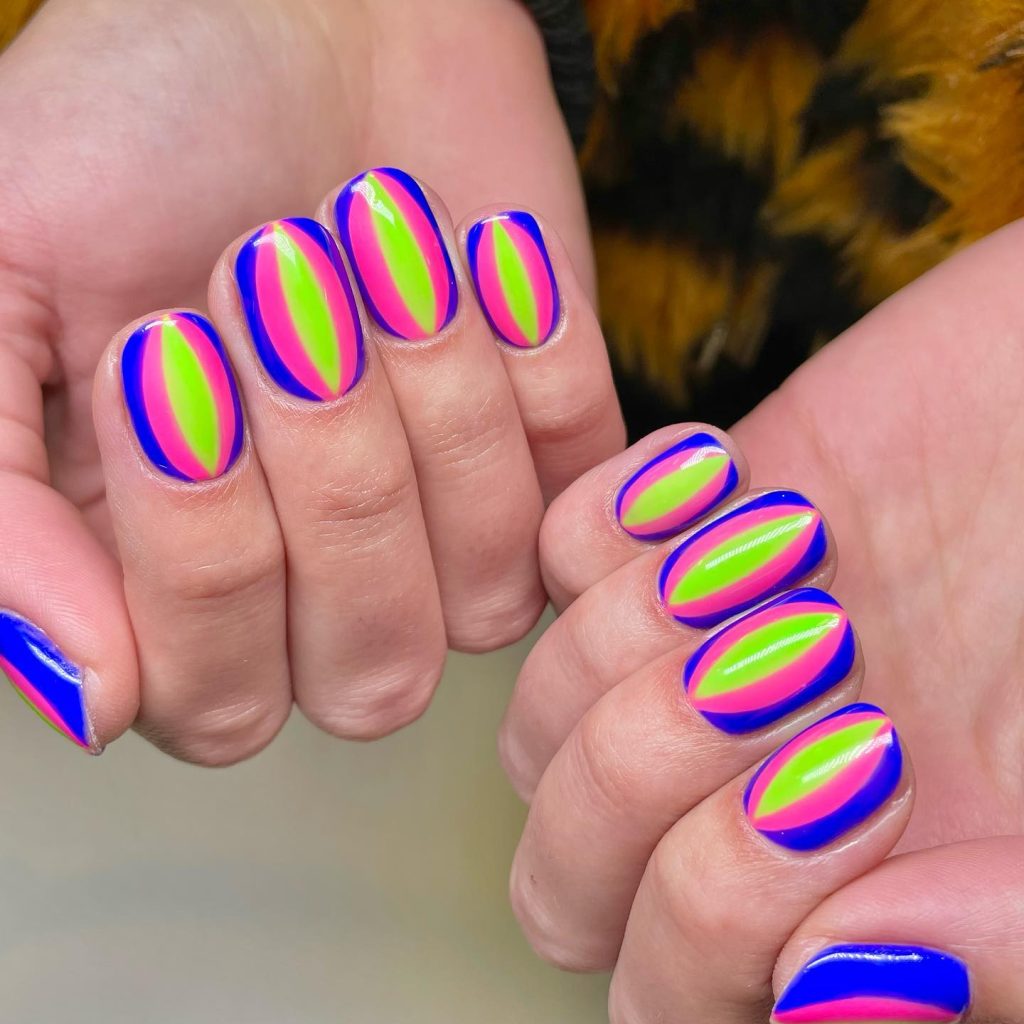 Try these eye-catching colors this spring.
#2 Dreamy Jewel Tones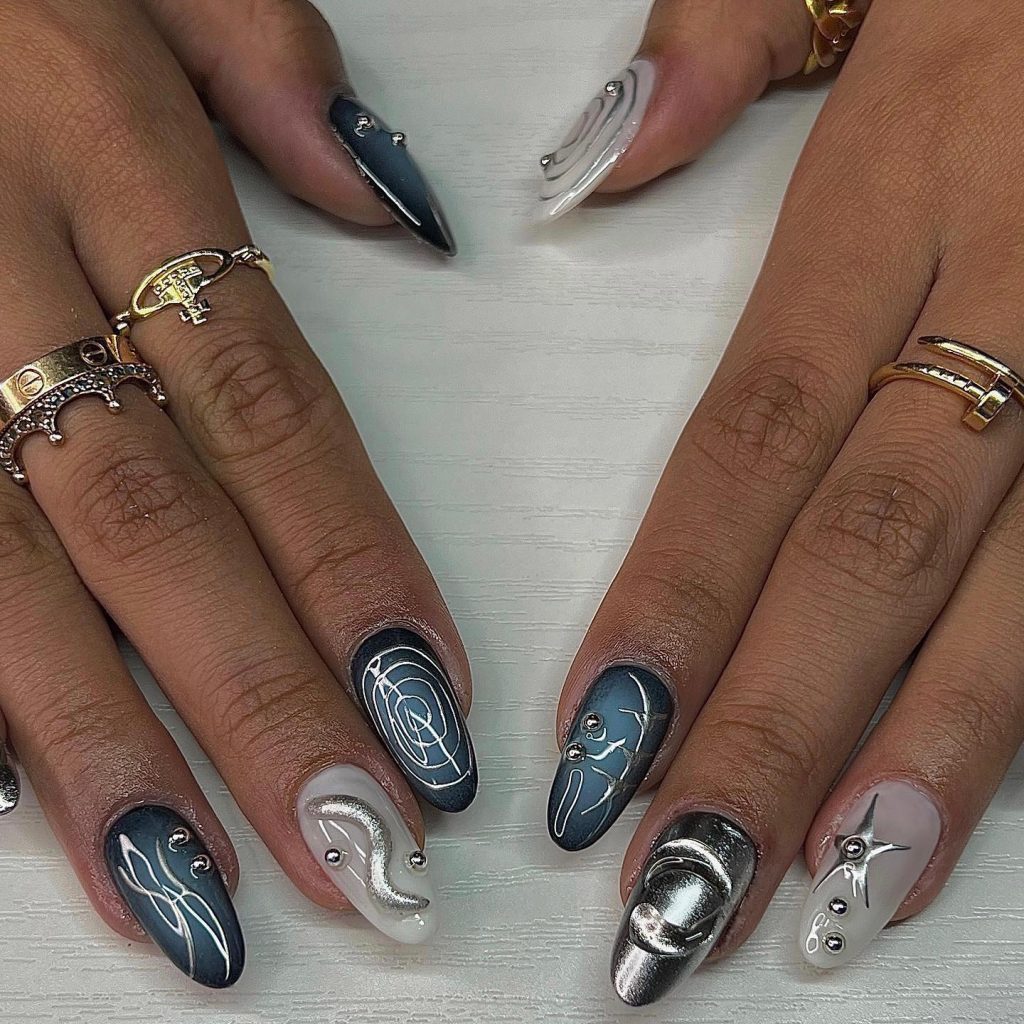 This mermaid-inspired set is the perfect blend of spring meets summer.
#1 Notice Me Neutral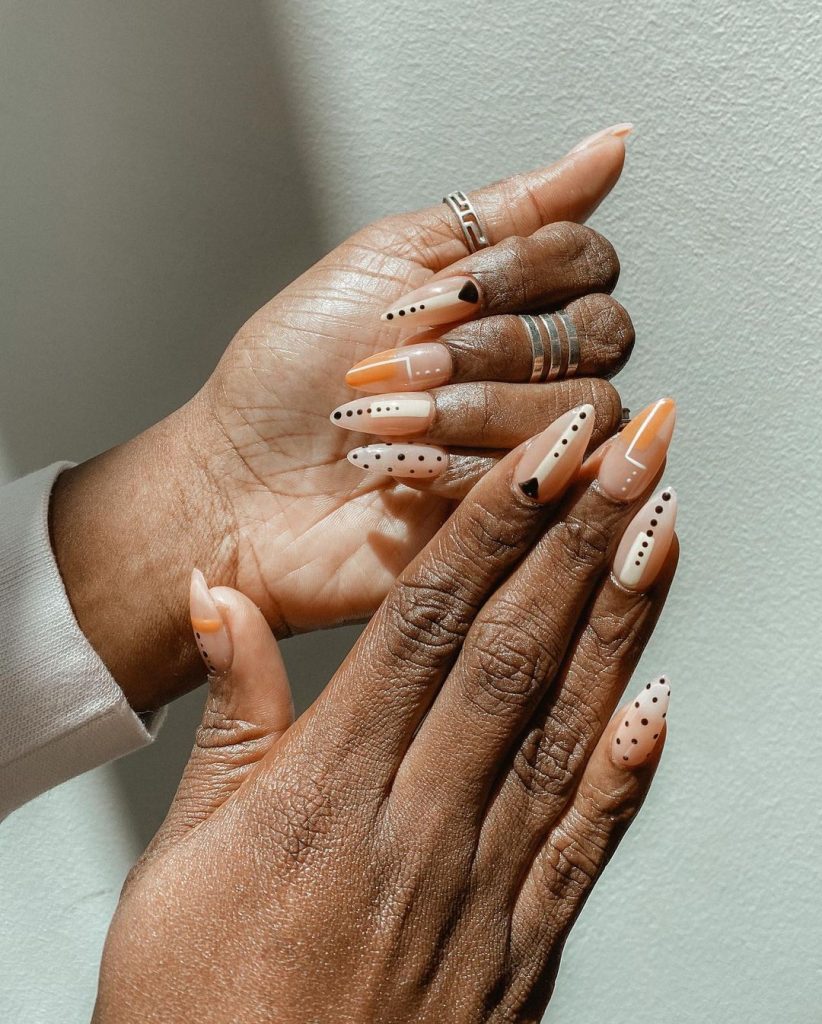 For my neutral lovers out there, try adding some patterns against a splash of color for something a little *fresher* than your go-to neutral look.
Hopefully at least one of these looks provided you with some much-needed spring nail inspiration.